1. Introduction
2. Setting Up E-Invoice
3. Searching for E-Invoice from Webstore (Customer Perspective)
1. Introduction
E-Invoice allows your marketplace customers to generate invoices for their marketplace orders directly from your webstore.
---
2. Setting Up E-Invoice
Step 1: Navigate to My Apps > Popular > Click into the E-Invoice App.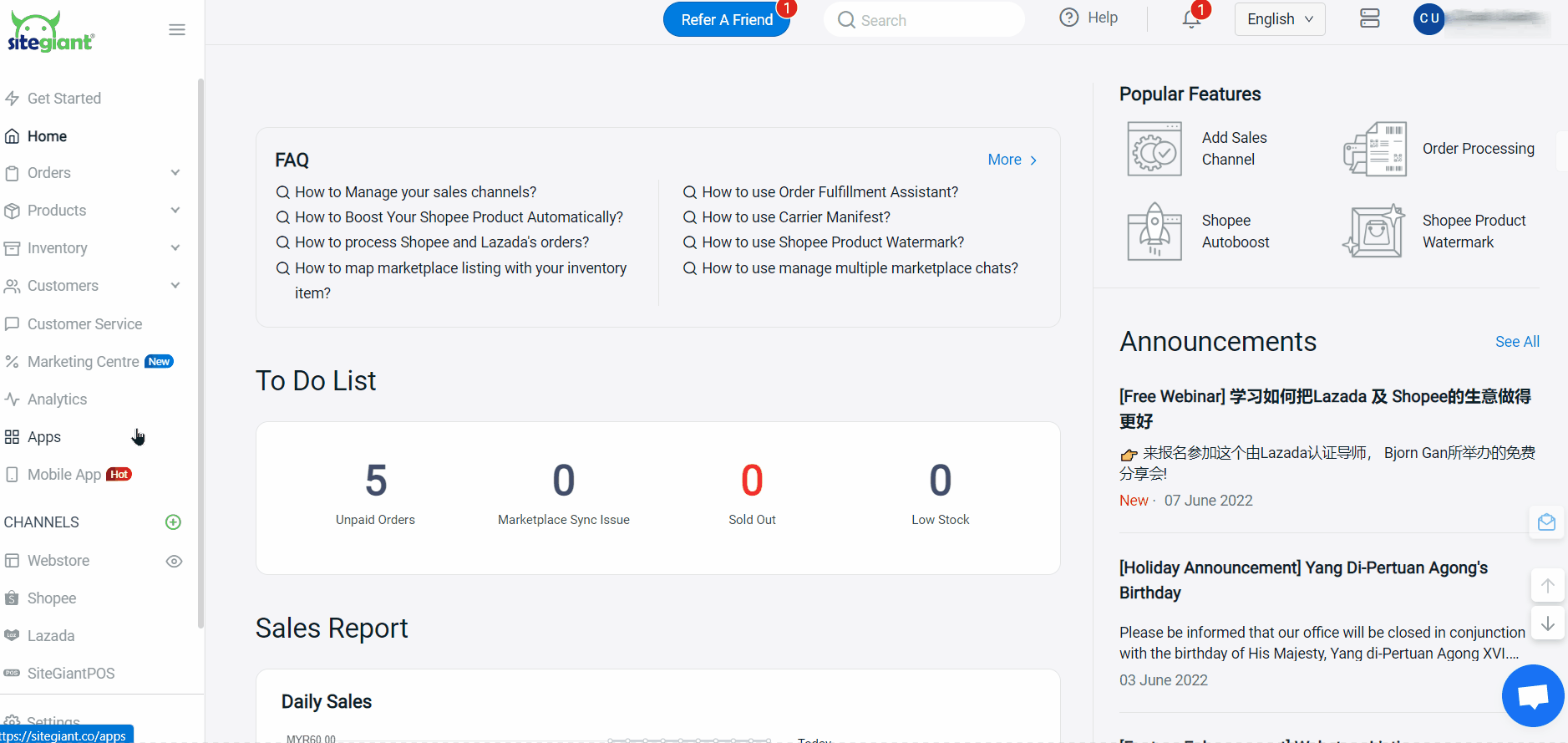 Step 2: Enable status for 'Webstore Status' and Save the settings.
Note: Kindly ignore Public Link Status as this feature is still in development.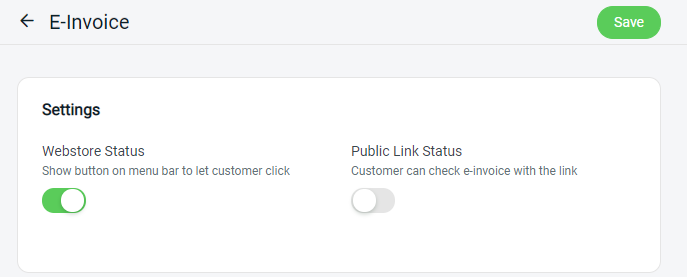 Step 3: Go to Webstore > Menu Management, then click on the Edit button for Header/Footer.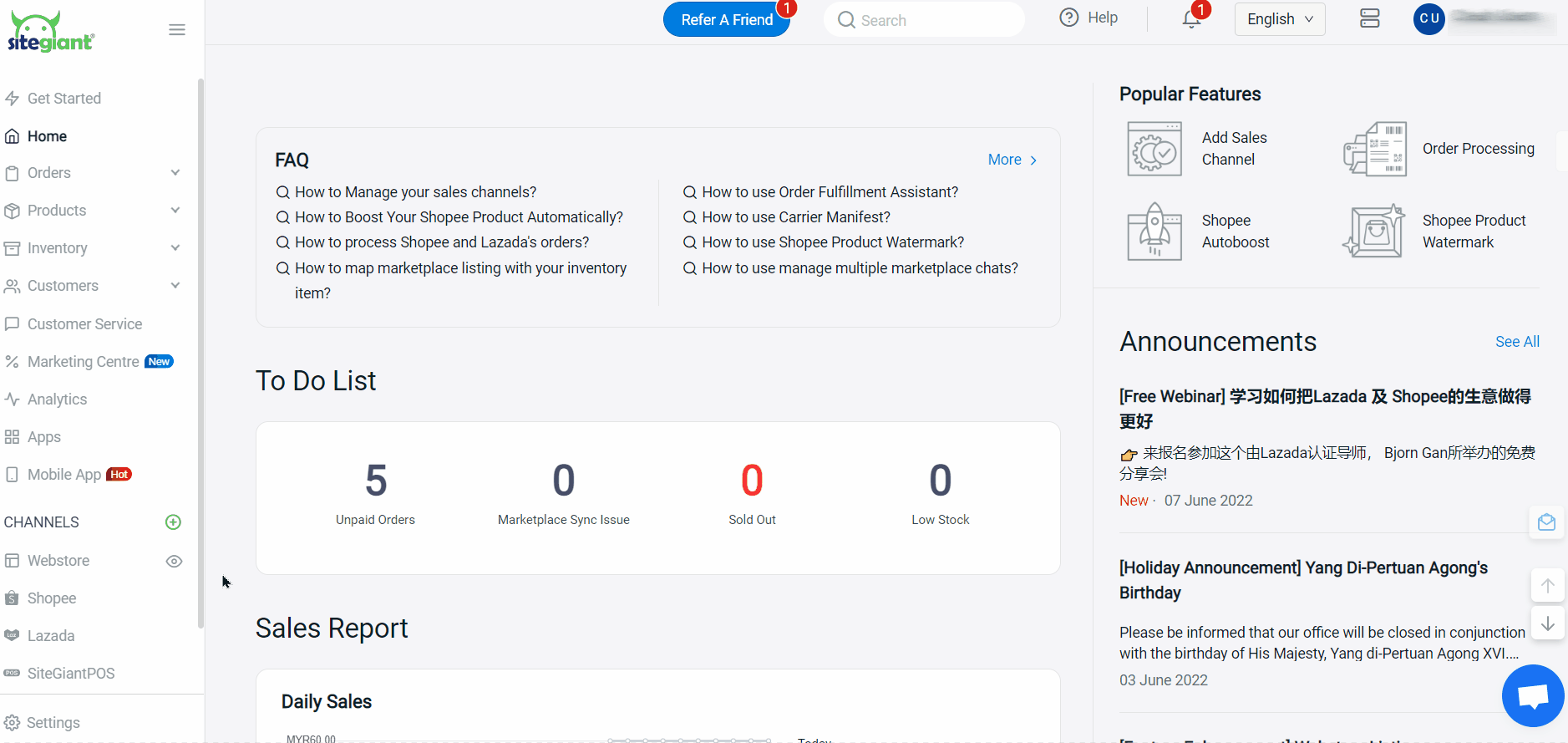 Step 4: Click on 'Add Menu Item' to add a new menu.

Step 5: Insert the Page Name, and choose Link to Internal page. Then, select the page as 'App' and choose 'E-Invoice'.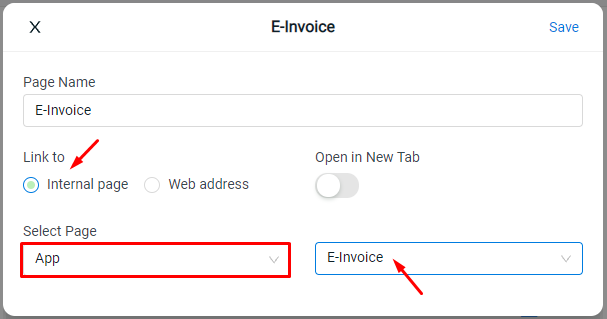 Step 6: Save the settings for the change to reflect in your webstore.
---
3. Searching for E-Invoice from Webstore
Step 1: Customers need to access your webstore, and click on the E-Invoice menu that you create in the previous step.
Step 2: They will need to enter the requested details and click Search.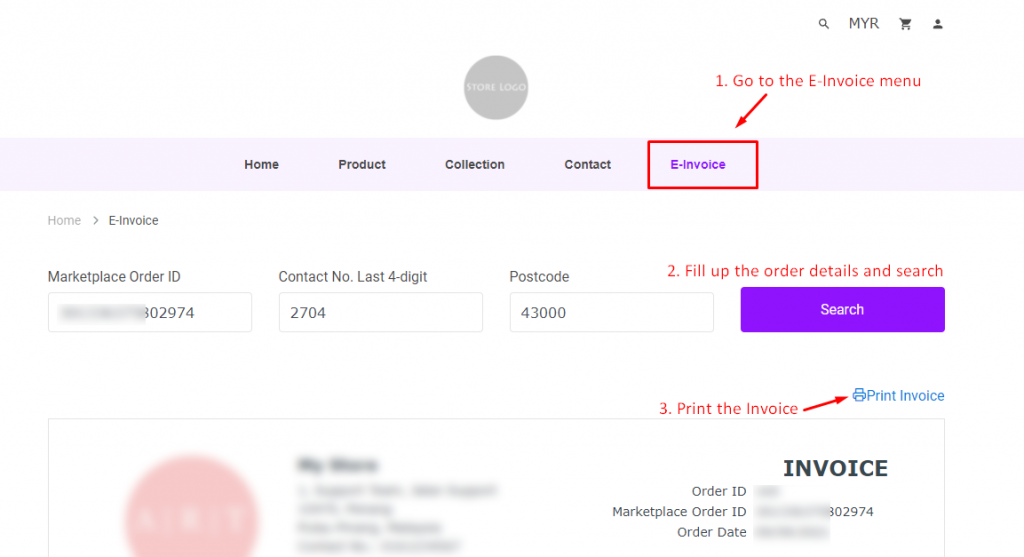 Note:
– You have to provide your customers with your SiteGiant webstore domain.
– The Print button will only be shown to the orders with the status Paid, Processed, and Completed.