1. Introduction
2. Adding and Setting Up Announcement Bar to Webstore
1. Introduction
The Announcement Bar also called a welcome header bar, allows every visitor to see your important news. Whether you're telling new customers about your shipping deals or announcing a time-limited sale, it's one of the easiest ways to get visitors' attention.
---
2. Adding and Setting Up Announcement Bar to Webstore
Step 1: Go to My Apps > Webstore, then click on the Announcement Bar app.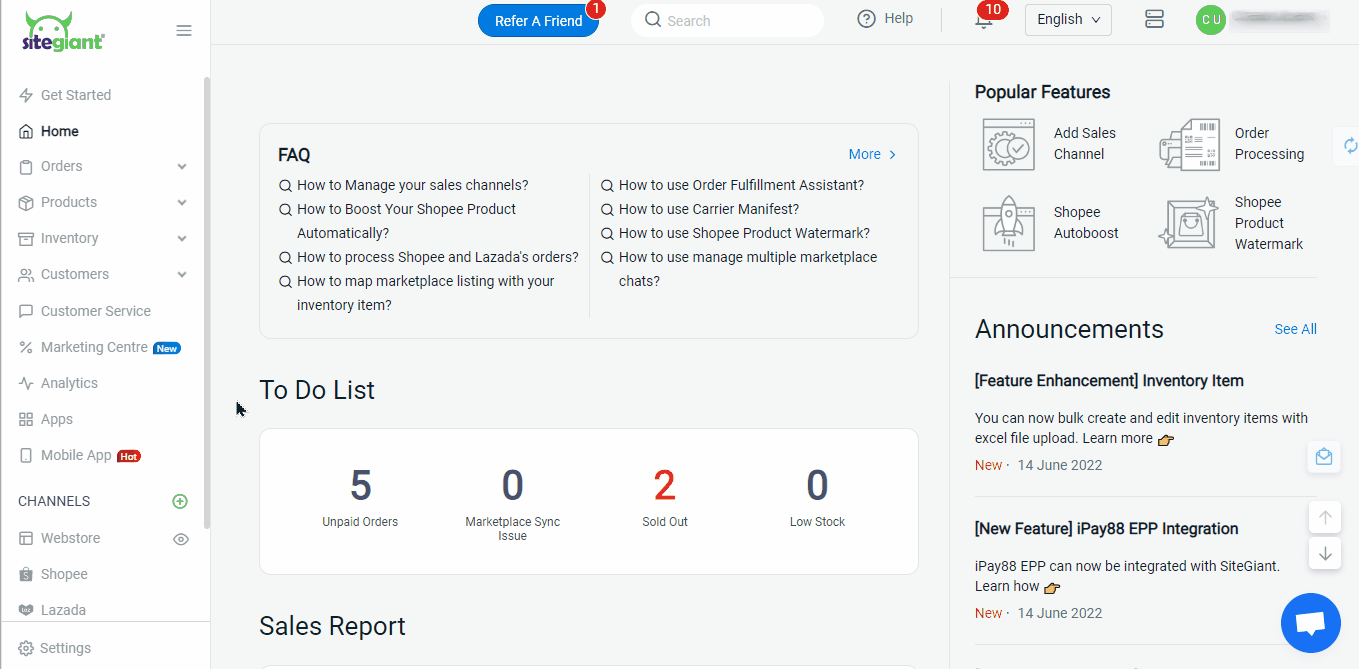 Step 2: Enable the Status, then insert the Text you wish to display in the Announcement Bar.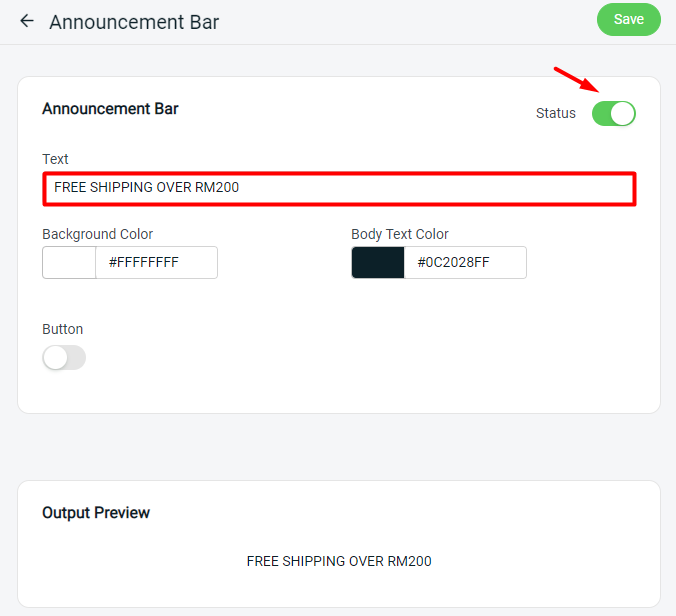 Step 3: You can also enable the Button if you wish to add a Call To Action besides the Announcement Text, and Customize the button and text color to your preferences.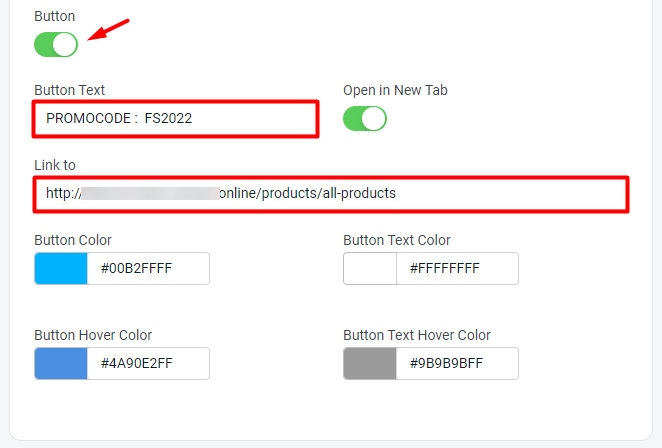 Step 4: Check the Announcement Bar from Output Preview.

Step 5: Once the settings are done, click on Save button.
---
Congratulations! Announcement Bar has been successfully installed on your SiteGiant Webstore.
The below screenshot shows the result of Announcement Bar appears on the top of your SiteGiant Webstore.