1. Introduction
2. Bulk Copy Listing
3. Additional Information
1. Introduction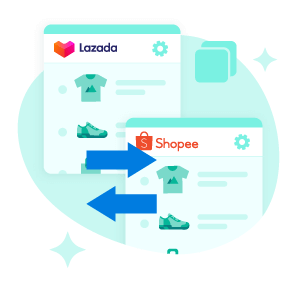 You'll no longer have to re-create your product listing to sell in a new marketplace store! With Bulk Copy Listing, you can duplicate your existing product listings and sync them across other marketplaces with ease.
---
2. Bulk Copy Listing
Step 1: Navigate to SiteGiant dashboard menu > Products > Copy Listing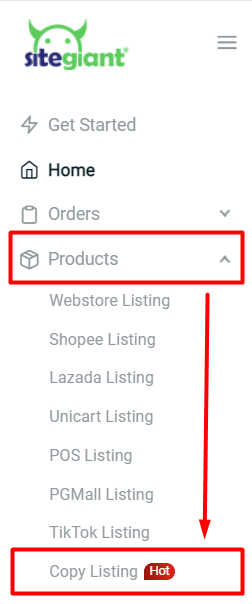 Step 2: Click on the marketplace you would like to copy from > the products of the selected marketplace will be listed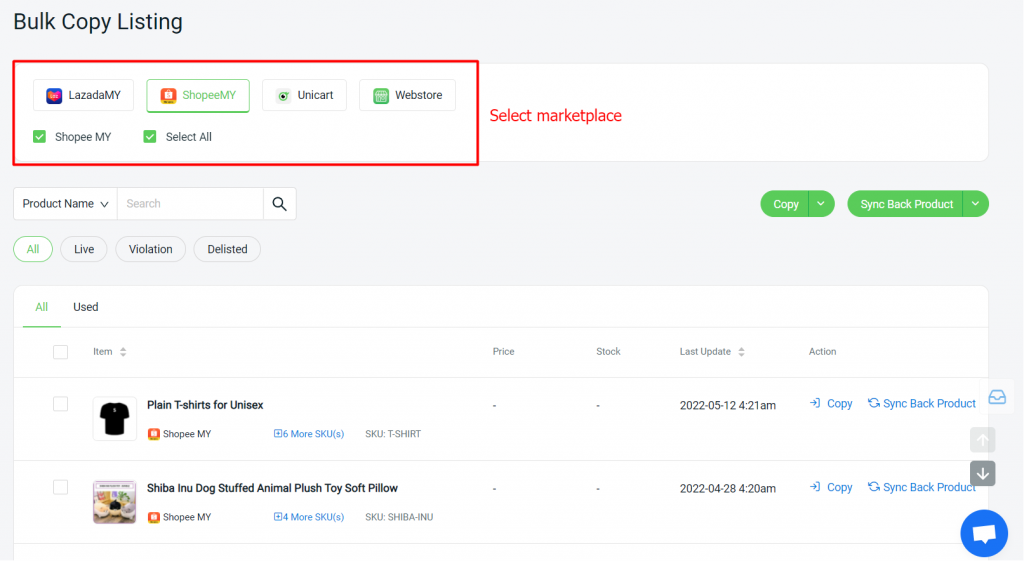 Step 3: To copy a single product, click on Copy at the product listing > select the channel you would like to copy to

Step 4: To bulk copy multiple products, select the products > click the Copy button on the top > choose the channel you would like to copy to

💡Tips: Click on Sync Back Product to fetch the latest product information from the seller center before copy to another channel
Step 5: Select the stores you would like to copy to > choose Copy or Skip > Copy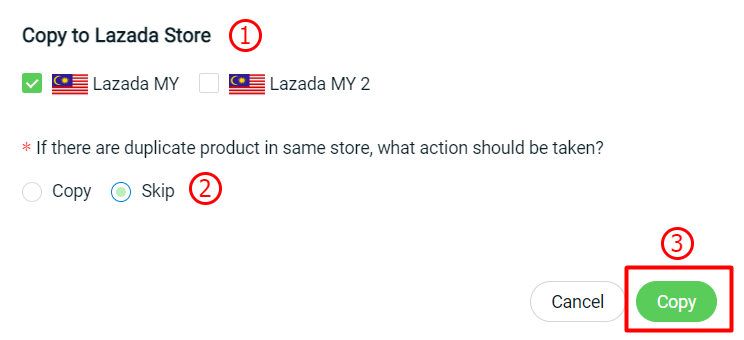 📌Note: If there are duplicate product in same store, what action should be taken?
Copy: The listing will be copied over as a new listing even if the product with the same SKU or Product Name already existed. 
Skip: The listing will be skipped from copy. If the SKU is blank, the copy will be skipped if product with the same Product Name already exists.
Step 6: Once the copy is completed, click on Redirect To Draft Listing Page to edit product information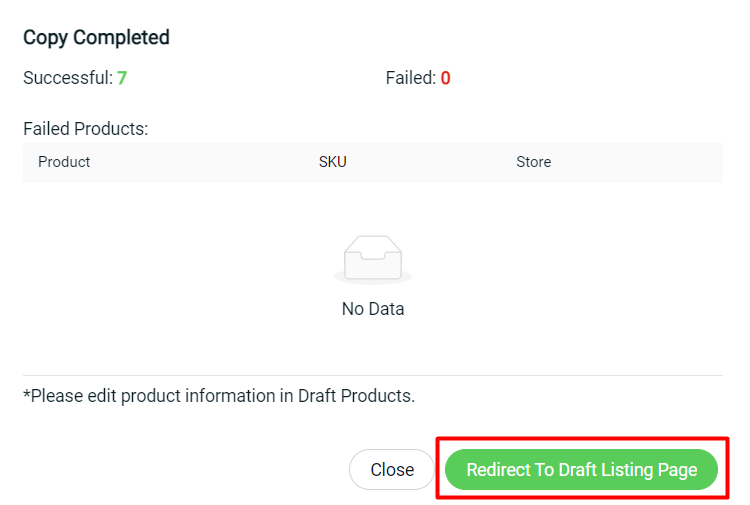 Step 7: All copied products will appear in the Draft Products tab > click product name to update the necessary information such as category and attributes

Step 8: Update and publish the product to the marketplace seller center.
💡Tips:
1. The system will auto map the category when copy listings from the same channels, e.g. Shopee to Shopee.
2. If your products were linked with inventory, the inventory linkage will bring forward to another channel when copy listings. Thus, you are not required to do inventory linking again.
---
📝Additional Information
1. Most marketplaces are able to perform Bulk Copy Listing EXCEPT for WowShop, ZaloraMY, and PGMall (will further enhance in future development, stay tuned)
2. For TikTok Shop, currently only supports one-way Bulk Copy Listing from Shopee and Lazada to TikTok