1. Introduction
2. Bulk Copy Listing
3. Additional Information
1. Introduction
You'll no longer have to re-create your product listing to sell in a new marketplace store! With Bulk Copy Listing, you can duplicate your existing product listings and sync them across other marketplaces with ease.
---
2. Bulk Copy Listing
Step 1: Navigate to Products on the sidebar menu > Copy Listing.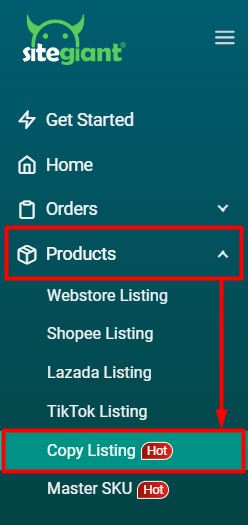 Step 2: Select the Sales Channel you want to copy from > the products of the selected Sales Channel will be listed.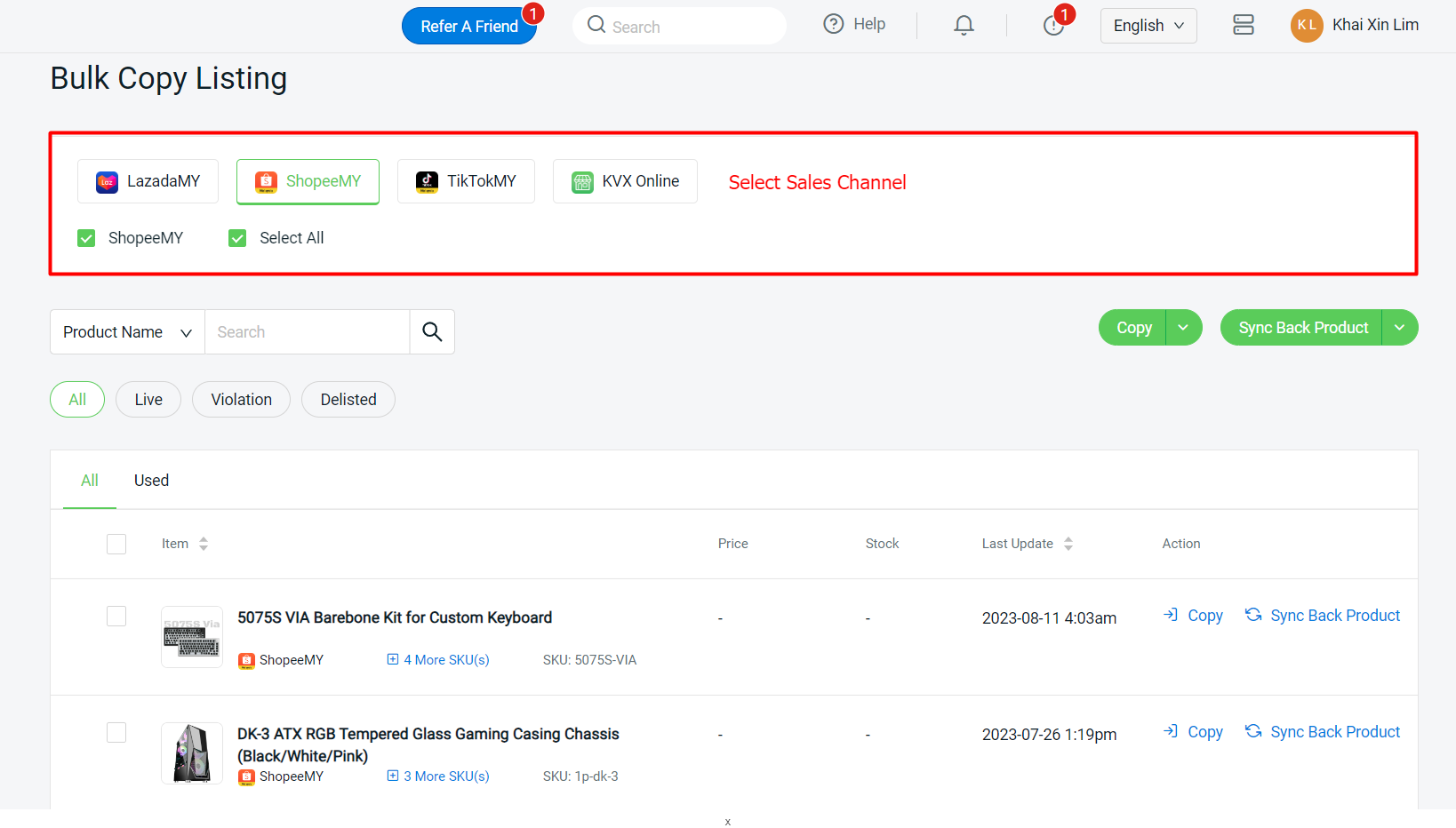 Step 3: To copy a single product, hover on Copy at the product listing > select the channel you would like to copy to.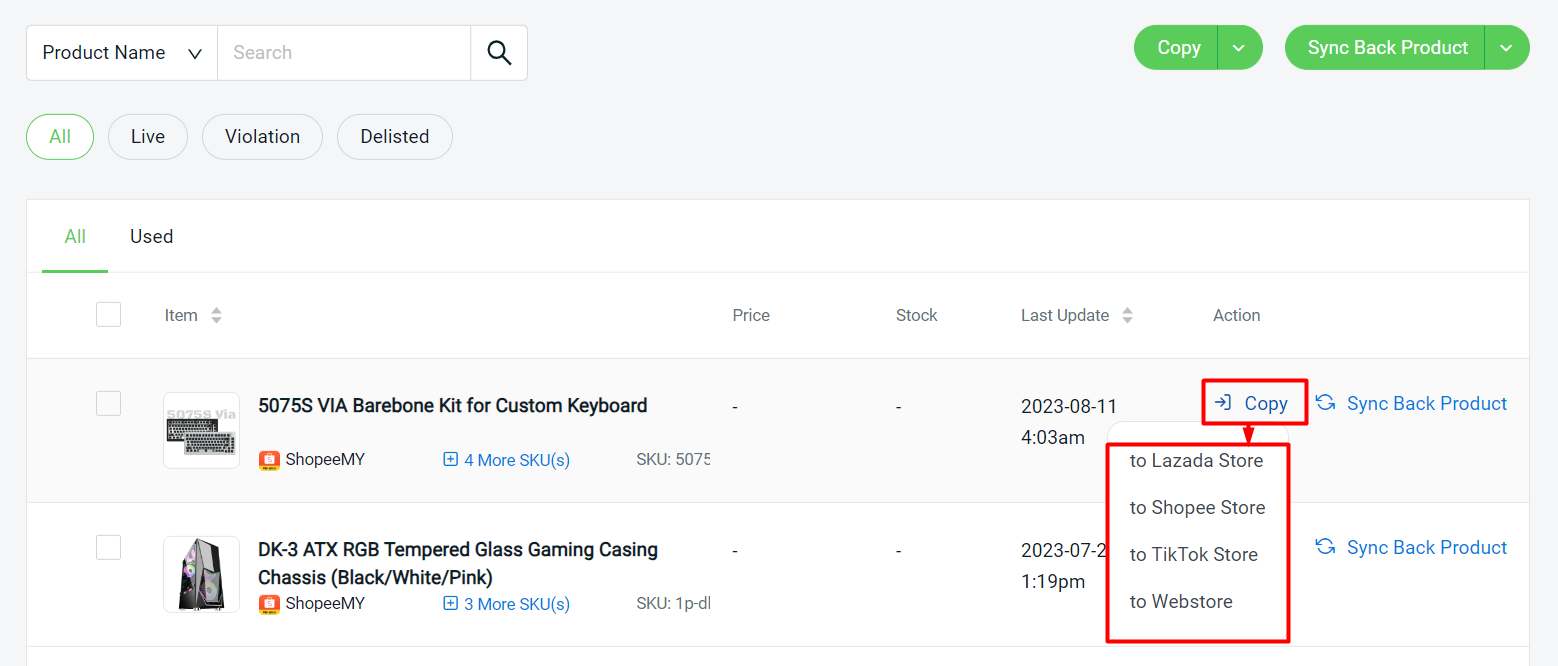 Step 4: To bulk copy multiple products, select the products you wish to copy > click on the Copy button above > choose the channel you want to copy to.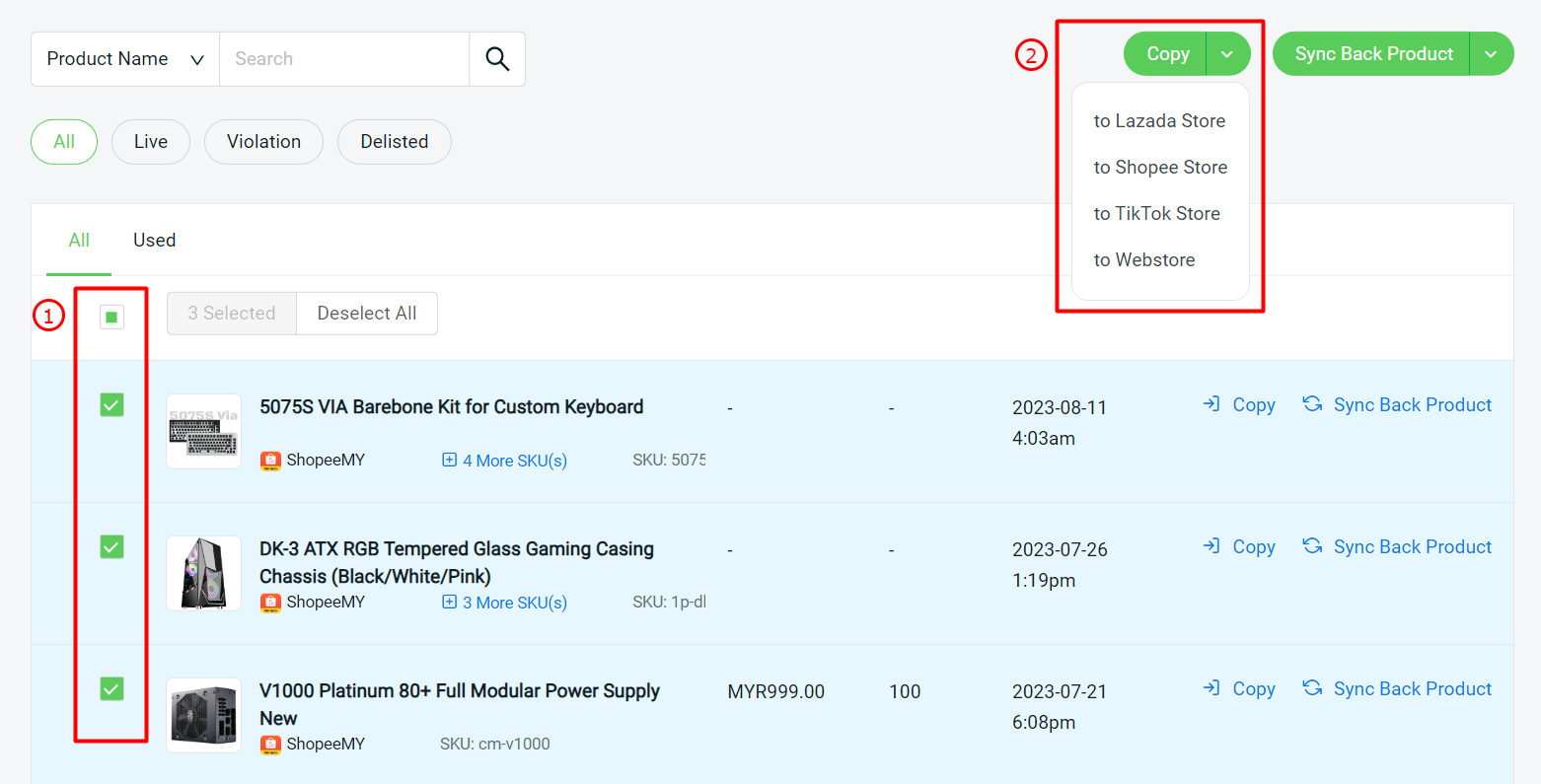 💡Tips: Click on Sync Back Product to fetch the latest product information from the seller center before copying to another channel.
Step 5: Select the stores you would like to copy to, it is able to copy to multiple stores from the same marketplace > choose whether to Copy or Skip if there are duplicate products in the same store > click on the Copy button.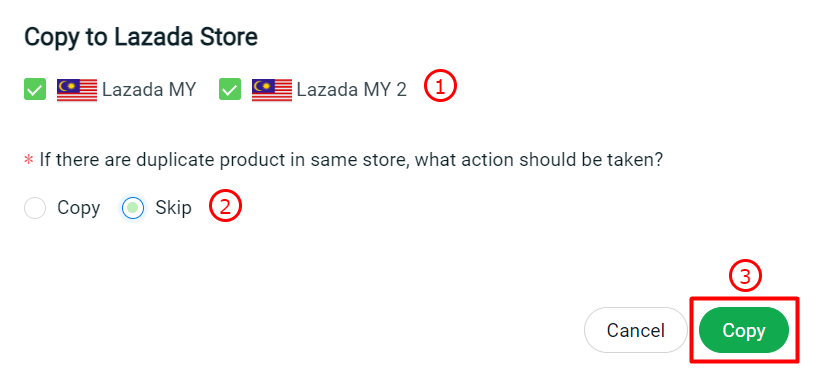 Copy: The product will be copied over as a new product regardless of the same Parent SKU or Product Name.

Skip: The product will not be copied if the same Parent SKU is existing in the marketplace. If the Parent SKU field is blank, the product will not be copied if the same Product Name is existing in the marketplace.
Step 6: The system will take some time to copy the product, you may click on the Copy Listing Status to check the progress. Once it is done, you may click on View to check the result.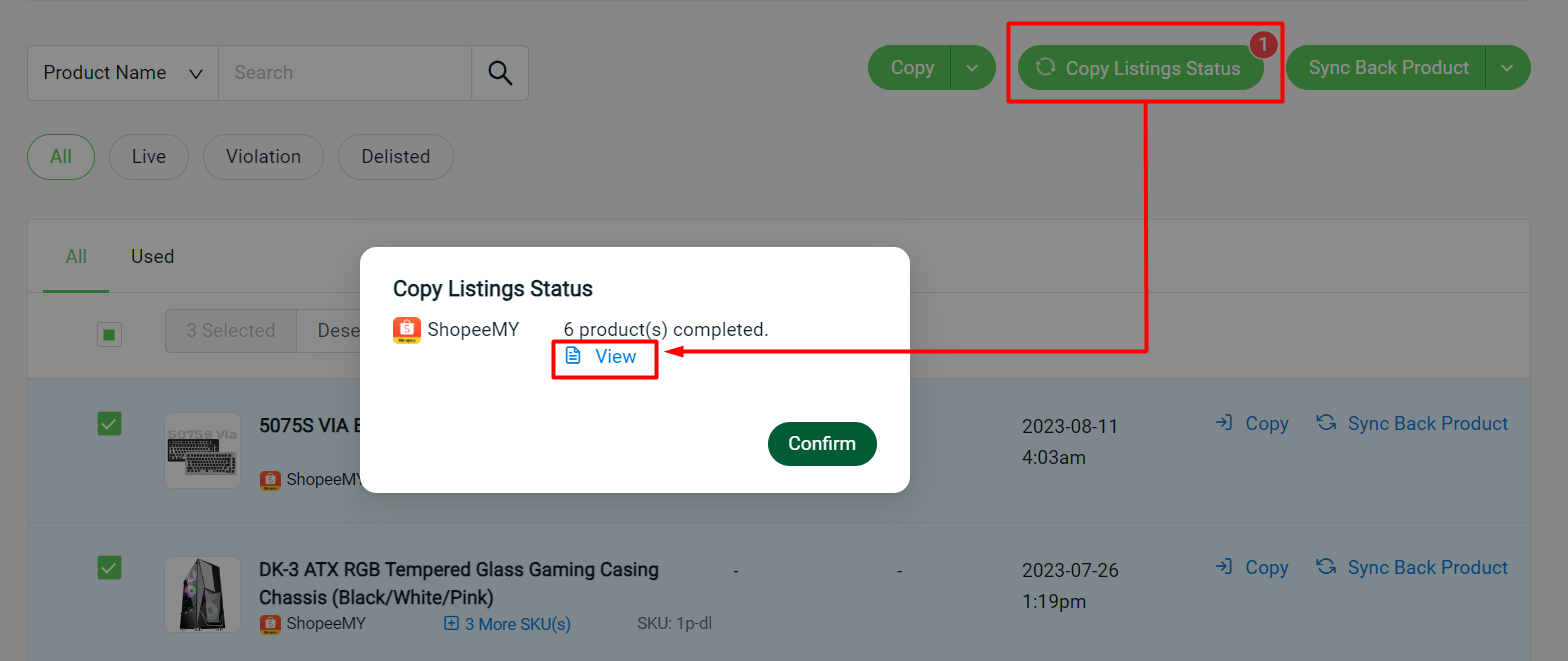 Step 7: If you wish to stay on this page, you may click on the Close button. You can click on Redirect To Draft Listing Page to publish the products, the system will open a new tab for the Draft Listing page.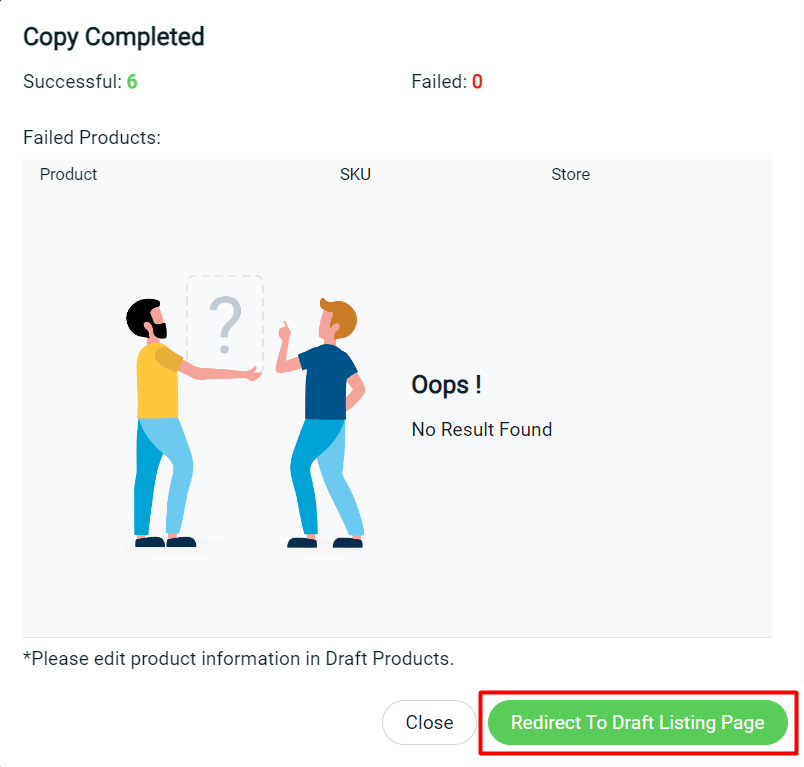 Step 8: All copied products will appear in the Draft Products tab > click on the Product Name to map the category and the variation information.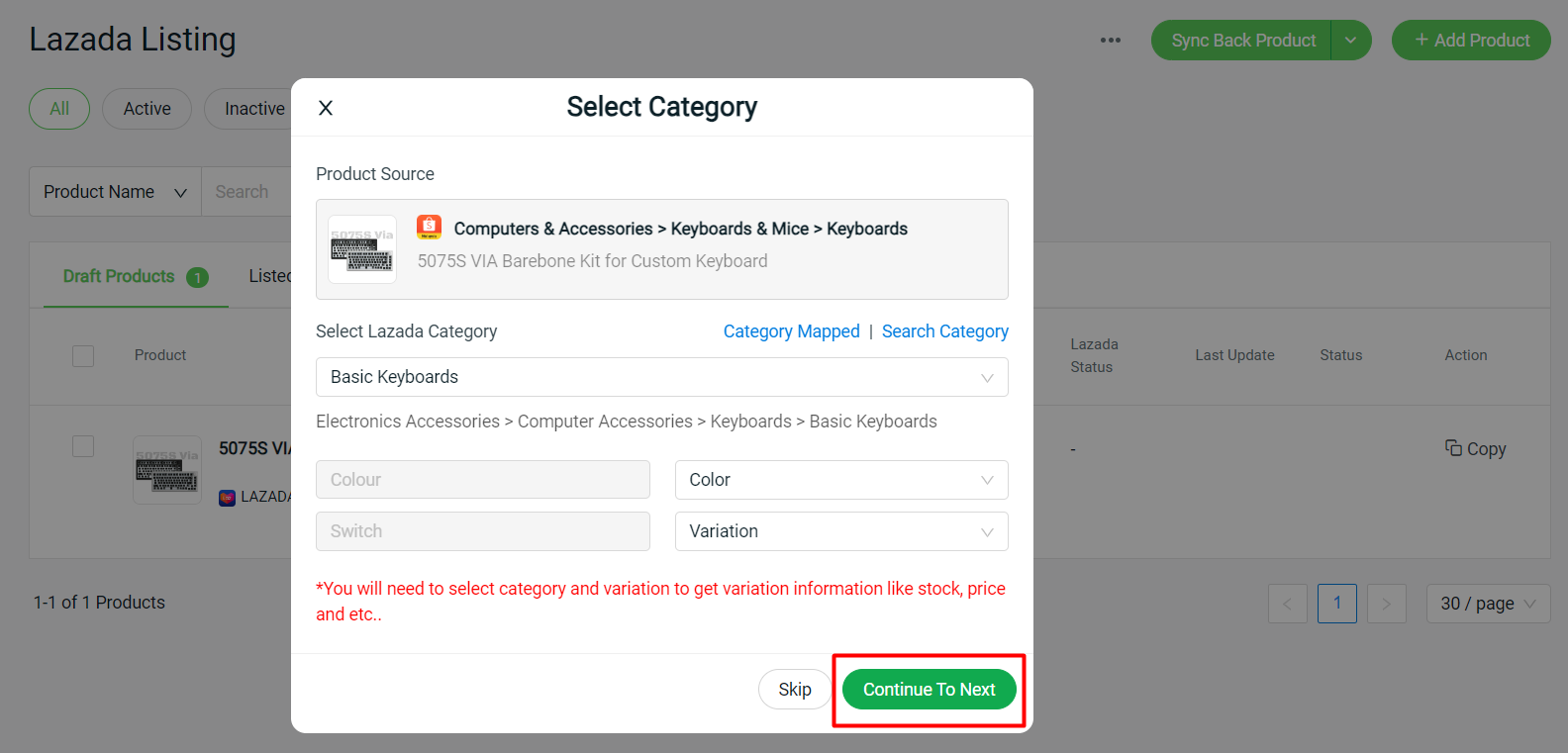 Step 9: Complete the product information > Update.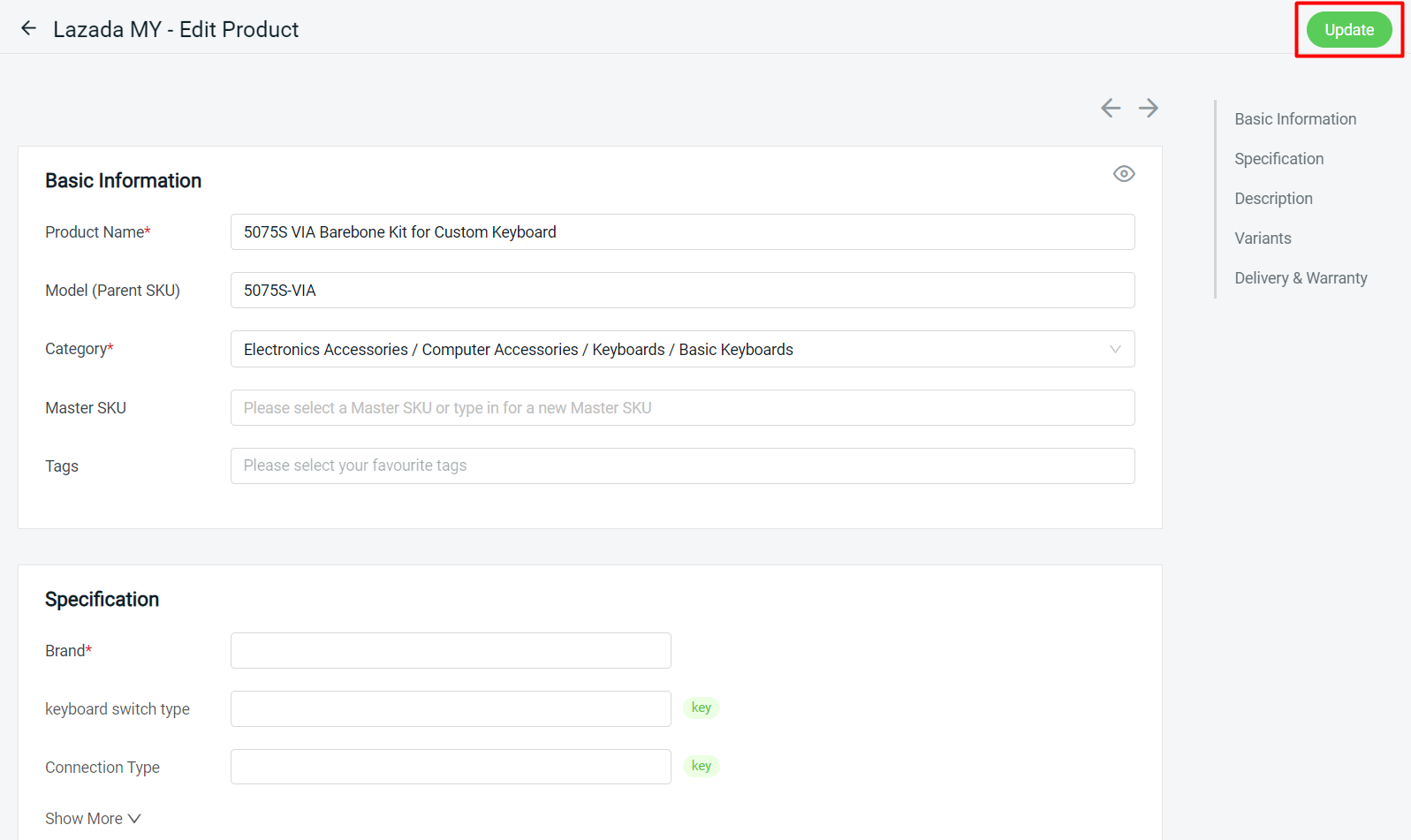 ---
📝Additional Information
1. Available channels for Copy Listing
You may refer to the chart below for available channels to copy listing. For example: From Webstore copy to Webstore and TikTok channel will need to use Copy Action.

📌Note: Copy Action means you will need to go to the Product Listing to perform the copy listing.

2. Marketplace Category Mapping
You can use Marketplace Categories Mapping to bulk connect both marketplace categories. It is a mandatory step if you copy products to TikTok channels.