1. Introduction
2. Create Bundle Deal
3. Purchase Bundle Deal (From Customer Perspective)
1. Introduction
Bundle Deal is a promotional tool that lets you set discounts for a group of items bought together. Creating Bundle Deal will help you attract more clicks for your products, sell more products in a single order and increase sales. Only login customers are able to enjoy the Bundle Deal.
---
2. Create Bundle Deal
Step 1: Go to Marketing Centre > Bundle Deal

Step 2: Click on + Create Bundle Deal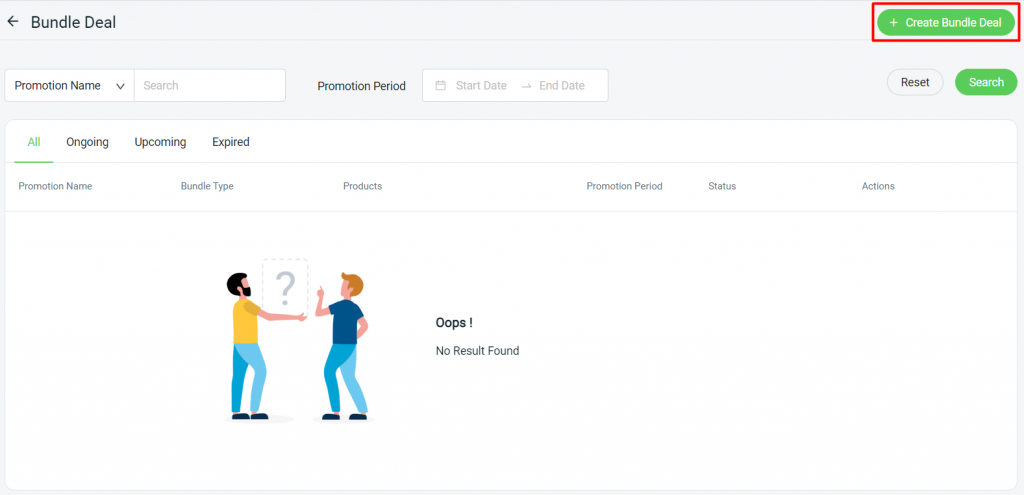 Step 3: Enter the Basic Info such as Bundle Name, Period, Bundle Type, and Purchase Limit

📌Note:
I) Percentage Discount (e.g. Buy 3 products and get 15% off)
Best for lower-priced products

II) Amount Discount (e.g. Buy 3 and get RM5 off)
Best for higher-priced products as there's a limited discount

III) Special Bundle Price (e.g. Buy 3 products at RM20)
Best for products that can be used together
Step 4: Click + Add Product to add the bundle deal products

Step 5: Choose the products > click on Continue button to add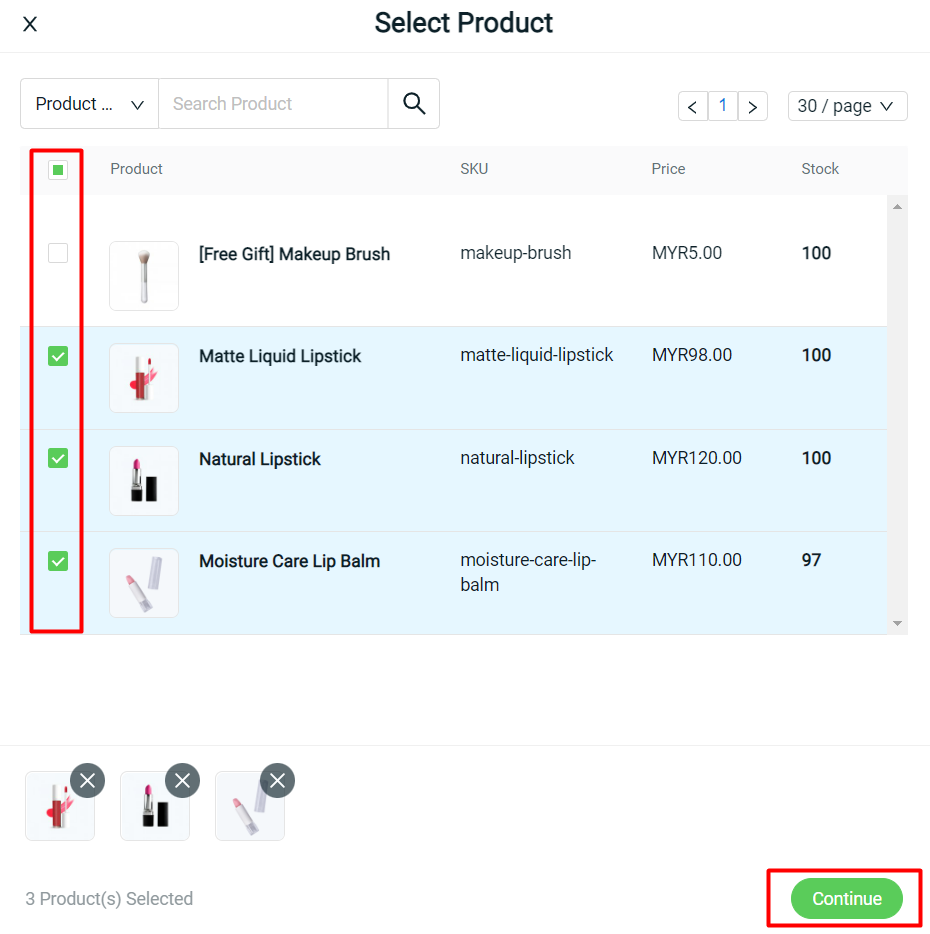 Step 6: Click on Create button on the top right once done settings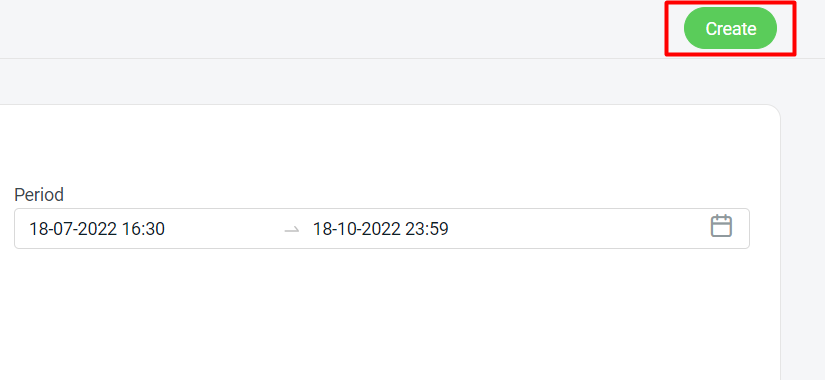 ---
3. Purchase Bundle Deal (From Customer Perspective)
Step 1: When browsing your webstore, customers can see a Bundle Deal label on your products. This makes your products more attractive, thus generating more clicks and sales.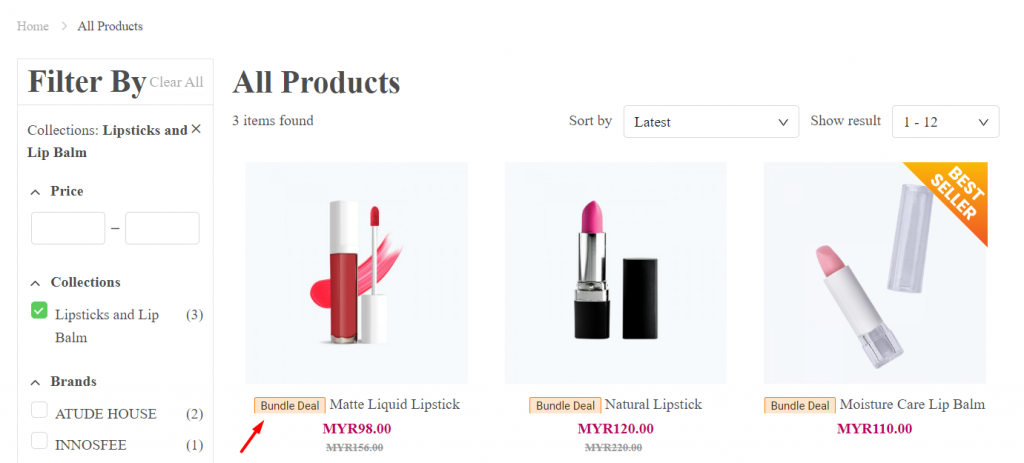 Step 2: On the product details page, customers can click on View more to check all the Bundle Deal products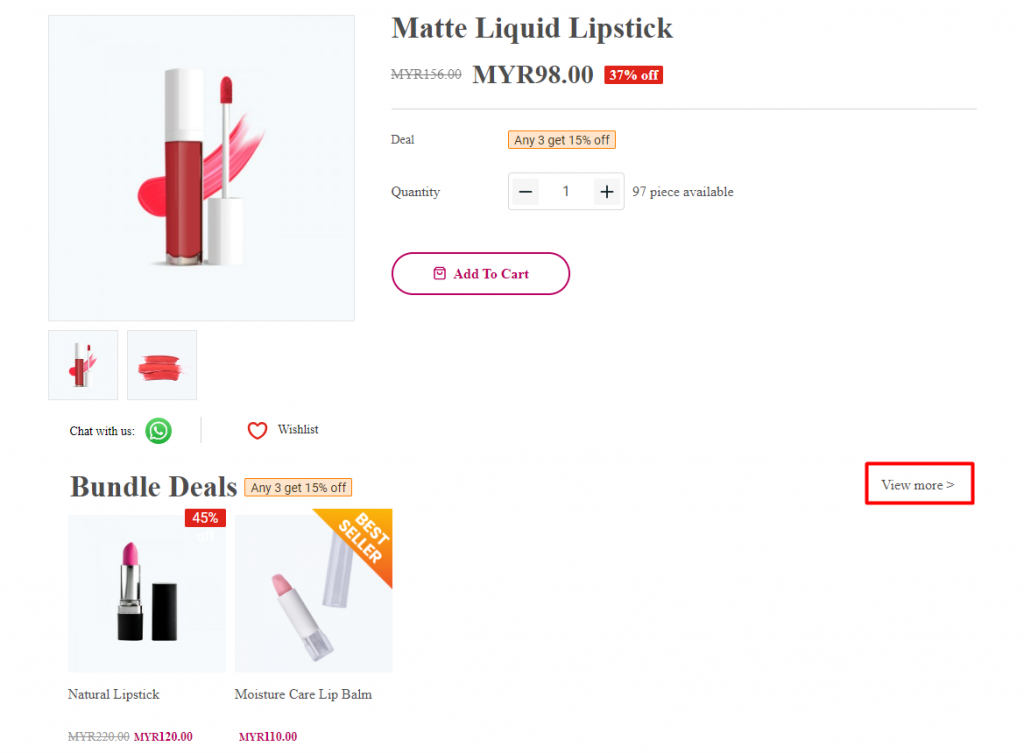 Step 3: Customers can add the products to the cart, once reach the quantity set, they are entitled to the promotion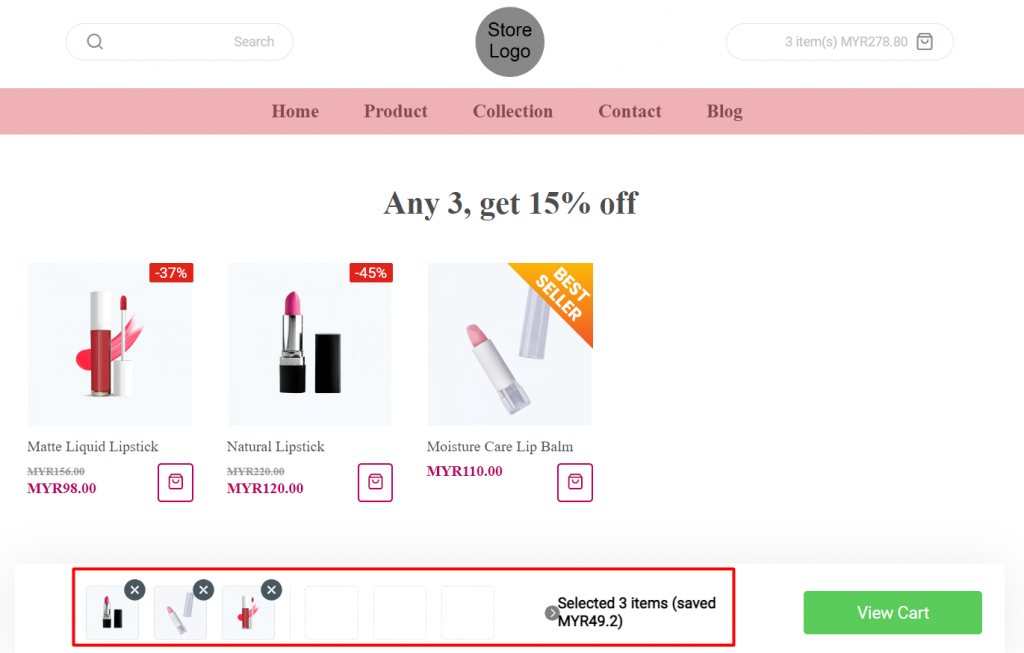 📌Note: Customers will need to register and log in to their webstore account in order to enjoy the bundle deal promotion