1. Introduction
2. Create Free Gift Promotion
3. Redeem Free Gift (From Customer Perspective)
1. Introduction

This feature allows you to give free gifts to customers with a minimum amount spent. It is highly encouraged to provide free gifts to your customers as everyone loves free gifts and it can definitely attract customers more.
---
2. Create Free Gift Promotion
Step 1: Go to Marketing Centre on the dashboard menu > Add-on Deal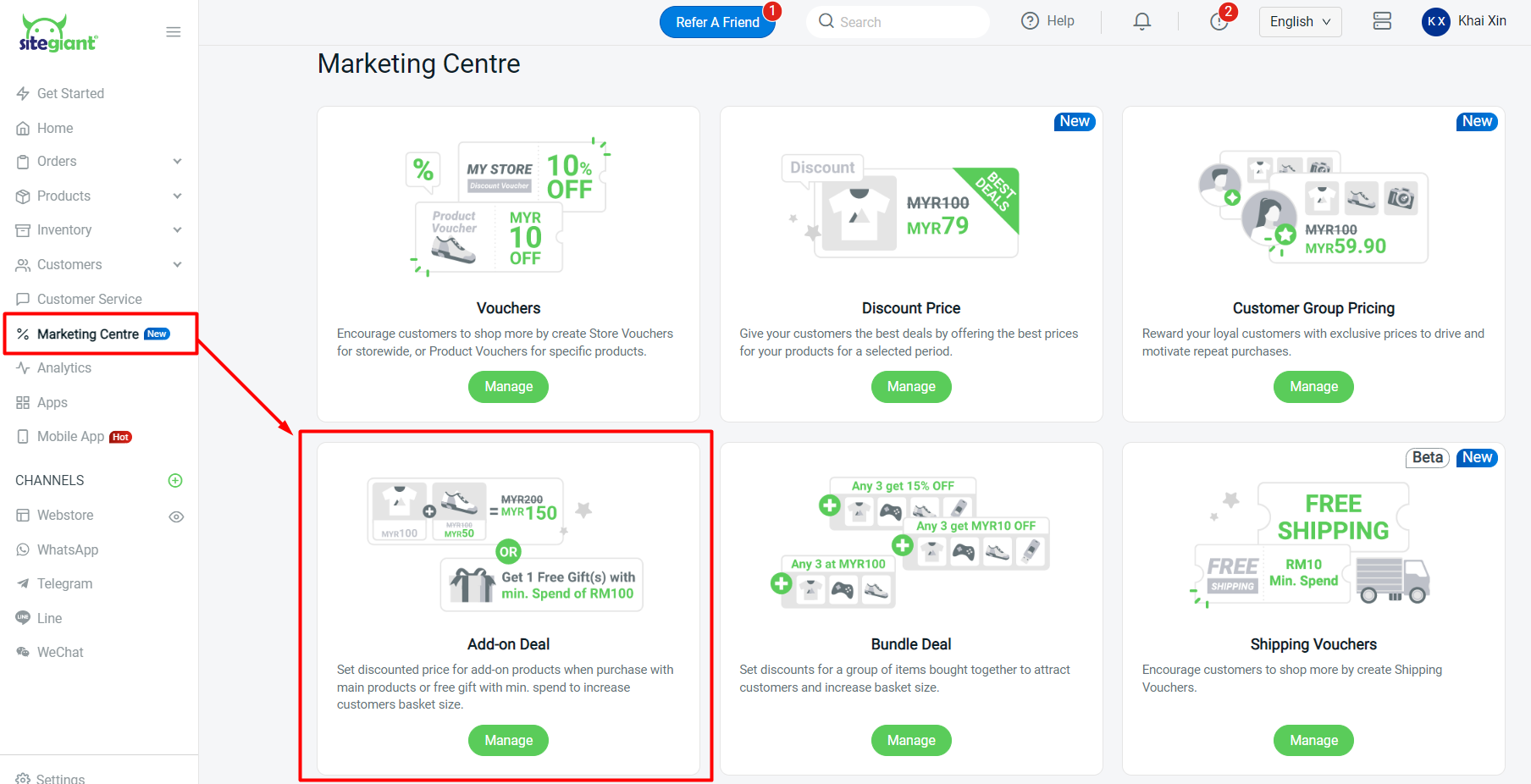 Step 2: Click on + Create Add-On Deal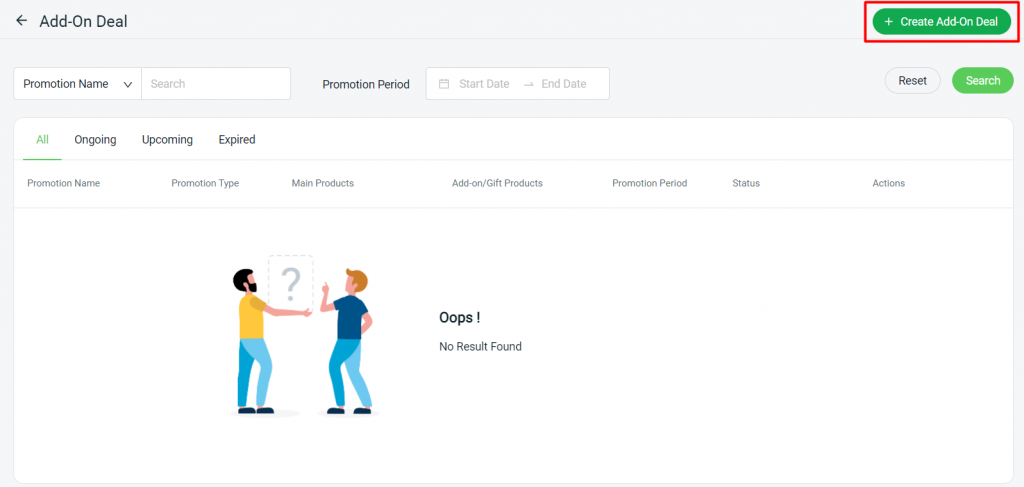 Step 3: Choose Free Gift as the Promotion Type

Step 4: Set a Promotion Name, Promotion Period, and the Gift Rule > select store for the promotion > Next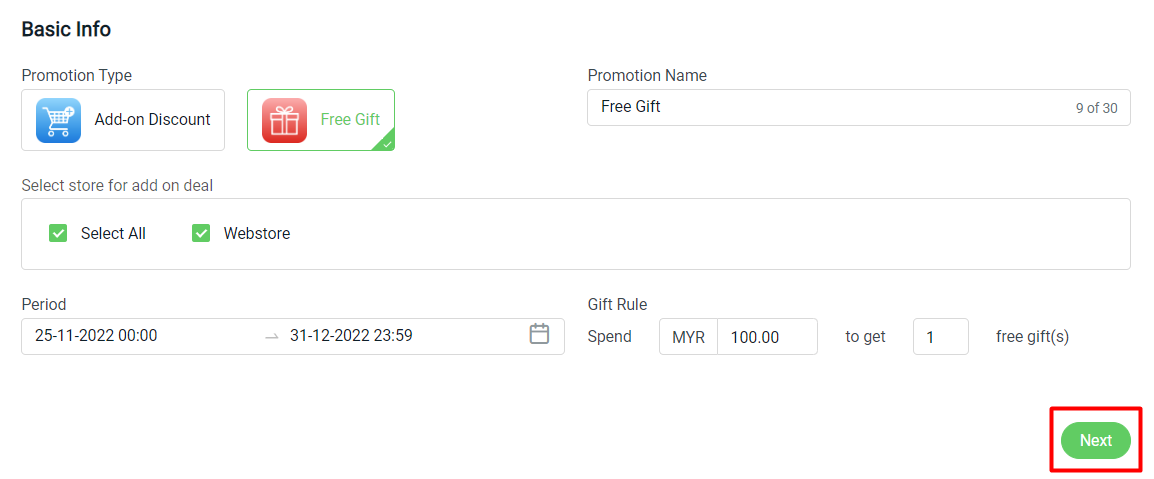 Step 5: Click + Add Product to add the main products

Step 6: Choose the main products > click on the Select Product button to add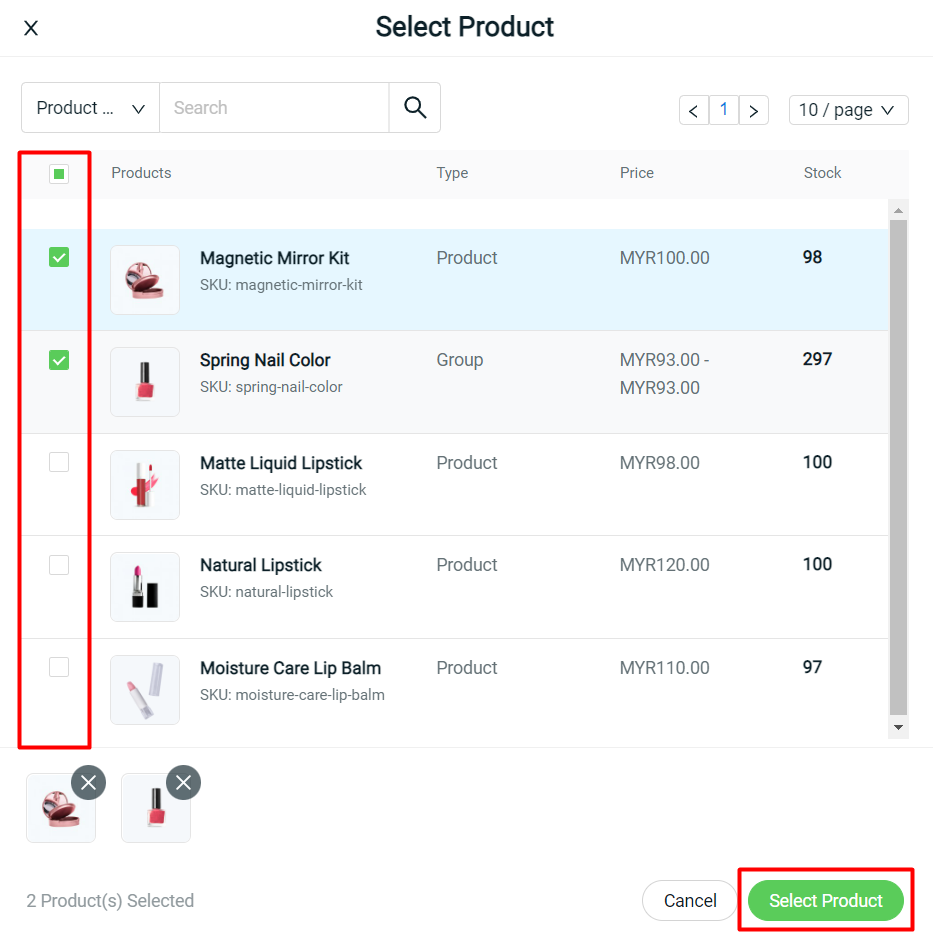 Step 7: Once the main product is added, click on the Next button to proceed to add Gift Products

Step 8: Click + Add Product to add Gift Products

Step 9: Click Confirm button

Step 10: Click on Create button on the top right once done settings
---
3. Redeem Free Gift (From Customer Perspective)
Step 1: When browsing your webstore, customers can see a Free Gift label on your products. This makes your products more attractive, thus generating more clicks and sales.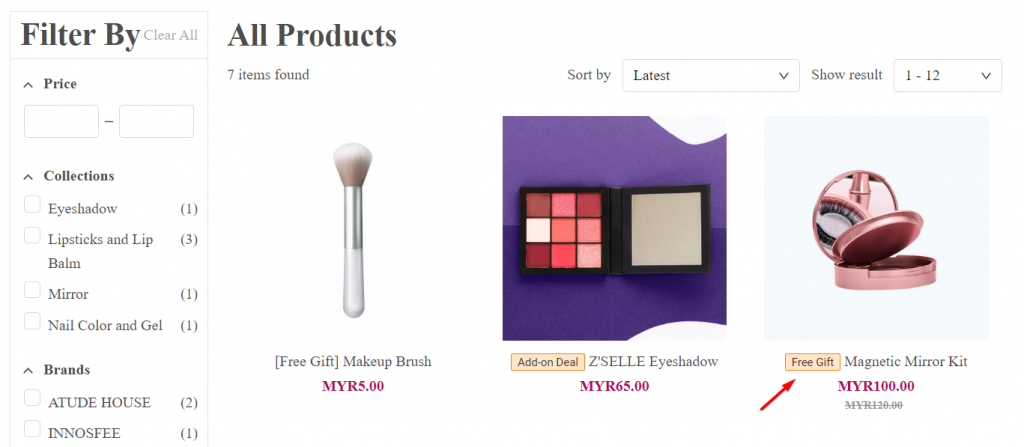 Step 2: On the product details page, customers can click on View more to check all the products that are eligible for free gift(s).

Step 3: Once customers reach the amount that you set, they are able to select the free gift and check out