1. Introduction
2. Enable Channel Customers Setting
3. View Channel Customers
4. Edit Channel Customers
5. Delete Channel Customers
6. Link With SiteGiant Customers Account
1. Introduction
Channel Customers allows you to keep a record of your customers' information from Shopee and Lazada for future reference. This feature also allows you to link channel customer accounts with SiteGiant customer accounts to view the performance and transaction history together.
---
2. Enable Channel Customers Setting
Step 1: Go to Apps > Marketplaces > Channel Customers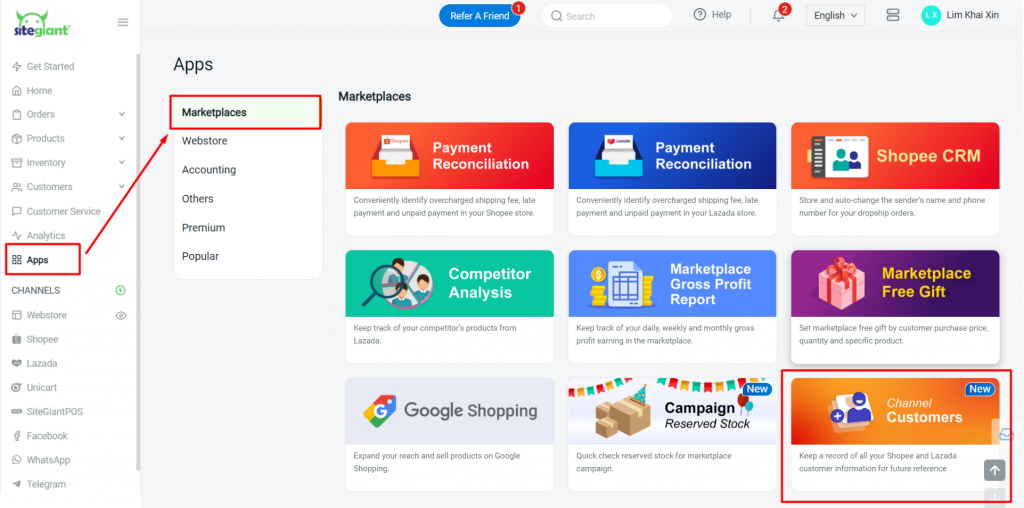 Step 2: Turn on the Status > Save

Step 3: Click [+] Channel > Authorized Channel > Settings > turn on Save Channel Customer Info > Save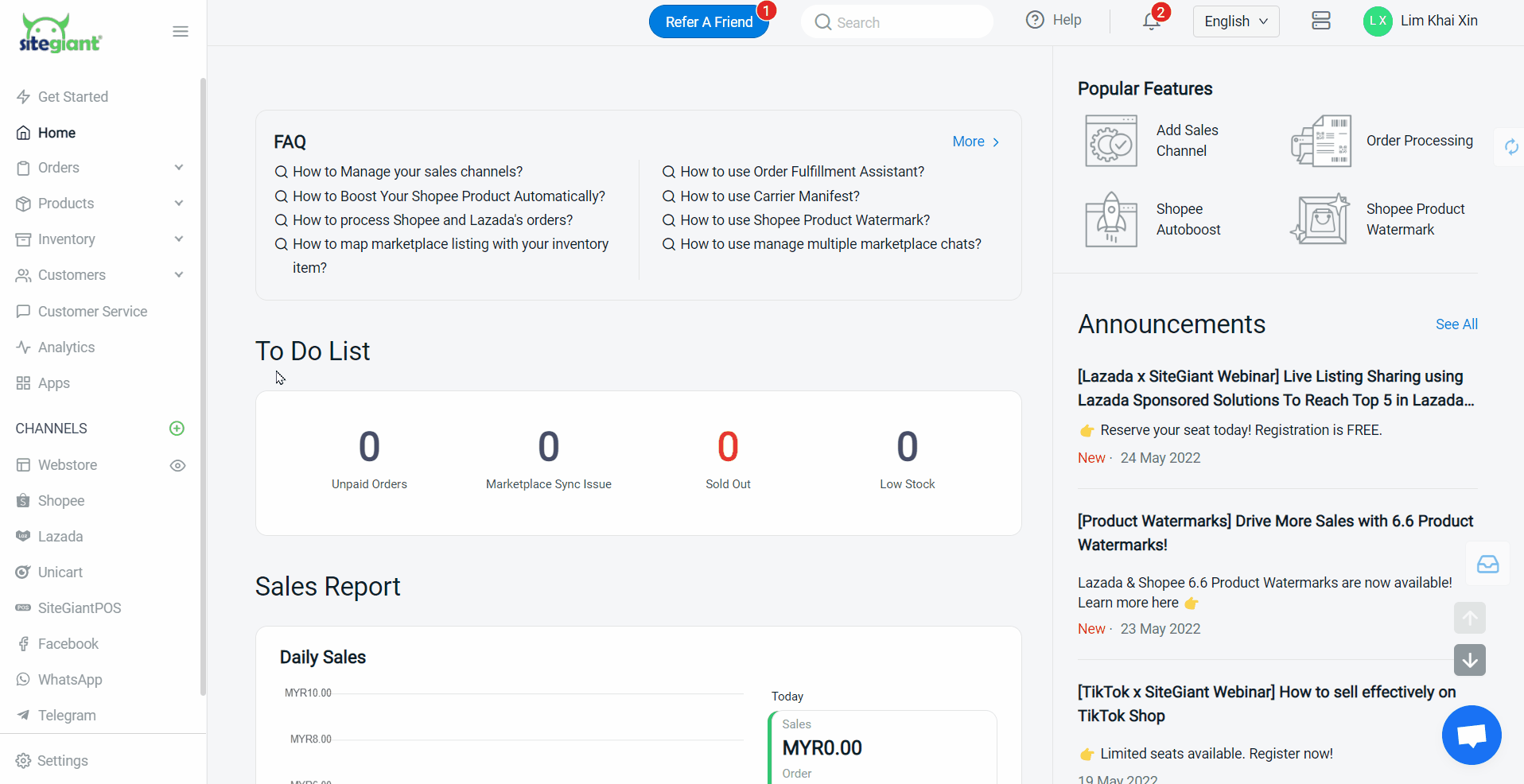 ---
3. View Channel Customers
Step 1: Go to Customers > Channel Customers to view customers' information once the new orders are synced back from Shopee and Lazada

Step 2: You may filter the channel customers by Contact No. and Source > Apply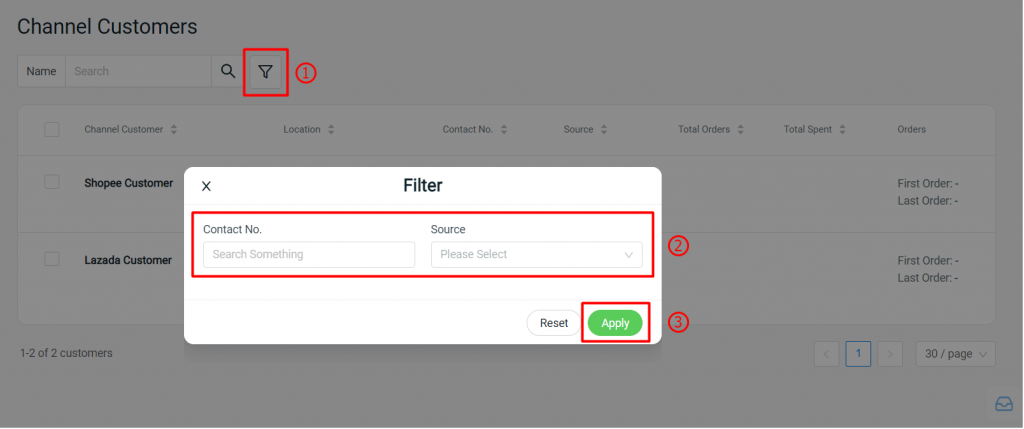 ---
4. Edit Channel Customers
Step 1: Click on the customer name to edit customer details

Step 2: Click Edit to add information or change the customer profile and addresses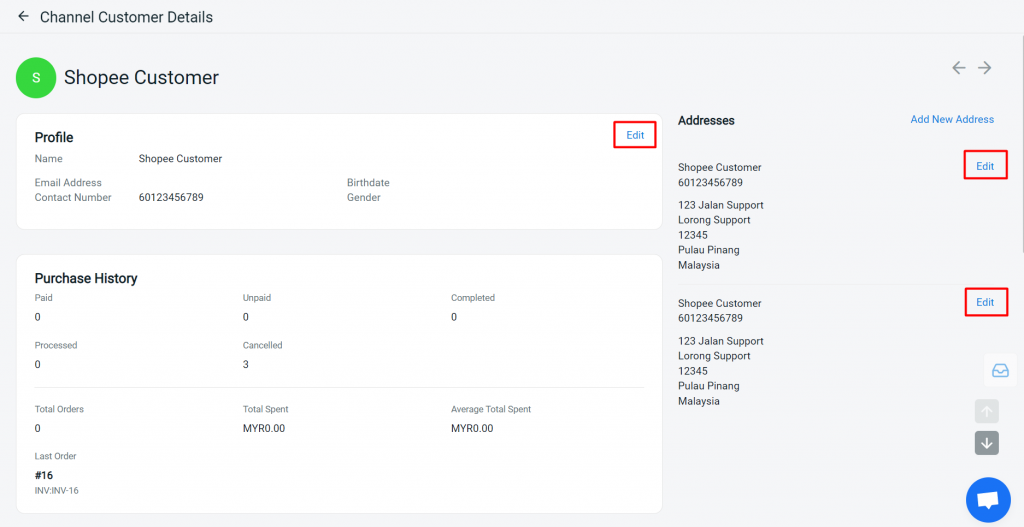 ---
5. Delete Channel Customers
Step 1: Select customer > delete icon > Yes, Confirm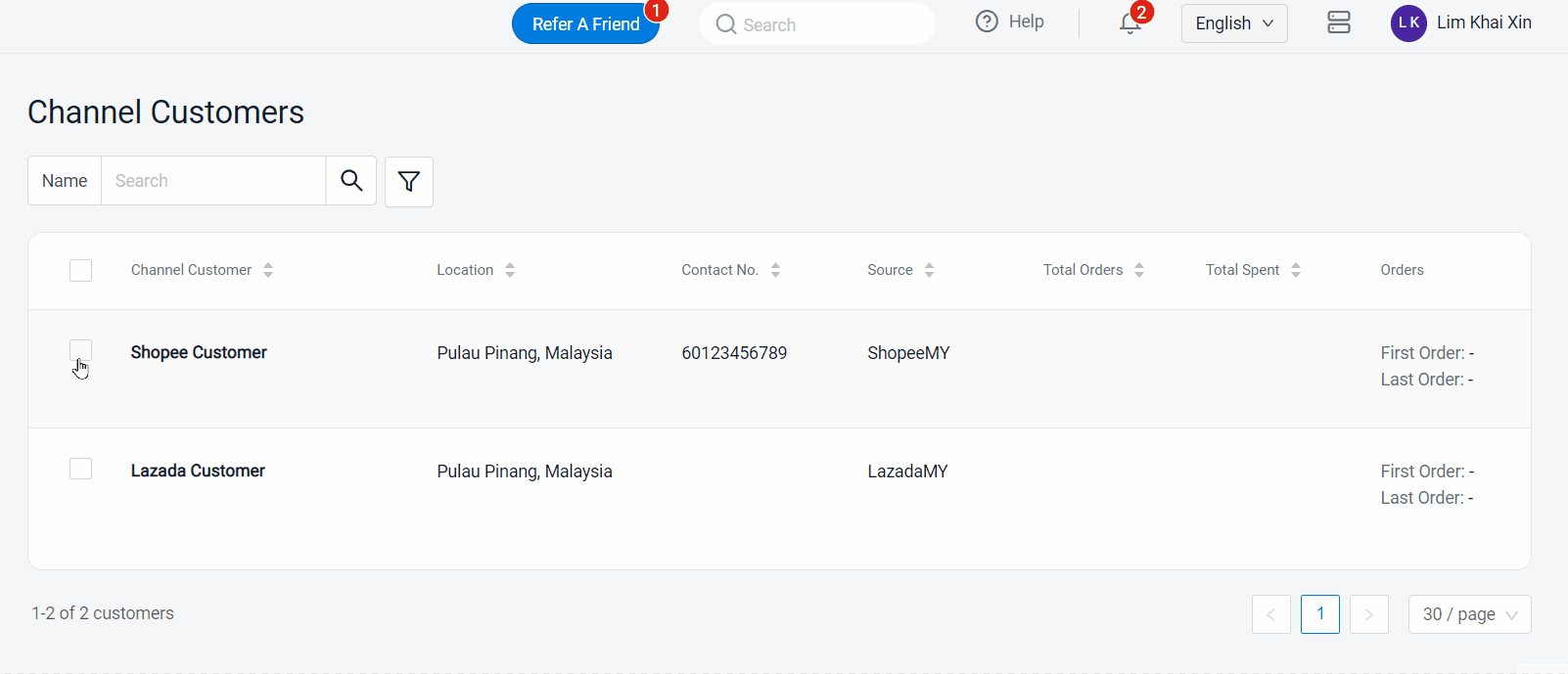 ---
6. Link With SiteGiant Customers Account
Step 1: Go to Customers > click on customer name to view customer details
Learn more about How To Add And Manage Customer Account

Step 2: Click 🔗Link to link SiteGiant customer account with channel customer account

Step 3: Click to add the relevant channel customer > Save
💡Tips: You may search the customer by specific numbers or keywords.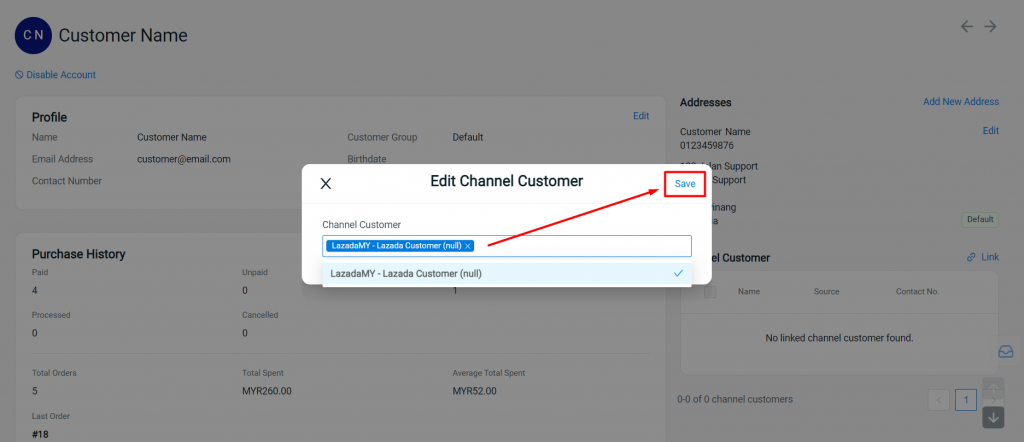 Step 4: After the account is linked, the new orders made by the customer from the webstore and marketplaces will be captured in the Purchase History and Order History