1. Introduction
2. Set Up SiteGiant POS
3. Set Up SiteGiant POS Preferences
4. Download SiteGiant POS
1. Introduction
Do you find it a hassle to manage your retail and online business separately? With SiteGiant POS system, you can unify your retail and online sales all in one place. All your sales data and stock inventory count will be synced and updated accordingly after sales purchase made offline and online. Furthermore, you can flexibly access the POS system on a tablet and conveniently take orders from customers on the spot, wherever you are!
---
2. Set Up SiteGiant POS
Step 1: Log in to your SiteGiant Seller Center > add [+] channels > Authorized Channel > SiteGiant POS Settings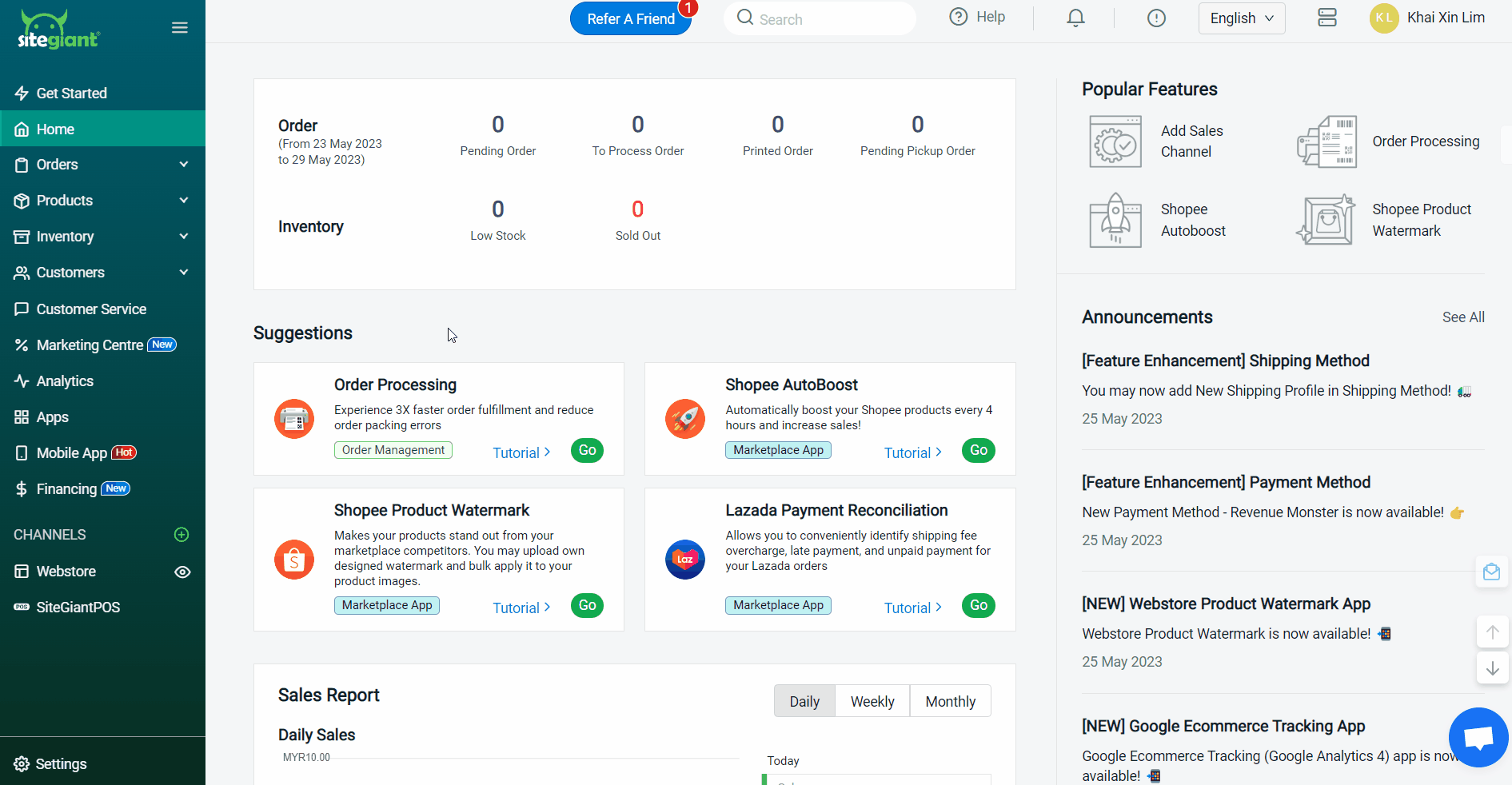 Step 2: Set up Default SiteGiant POS Customer and Warehouse > Save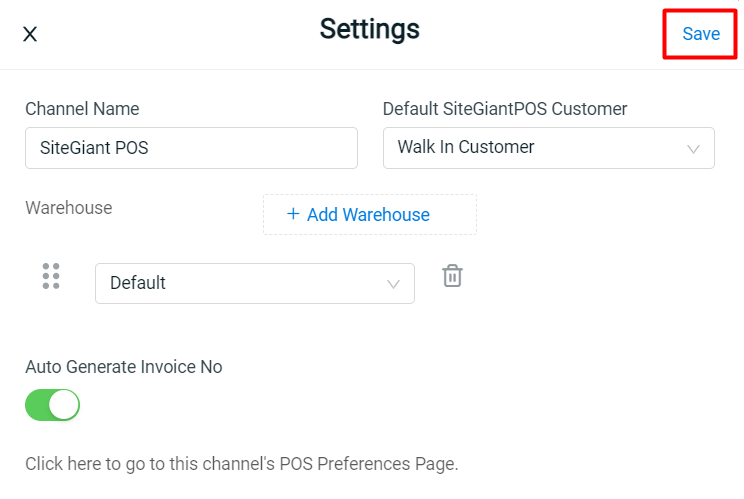 📌Note:
Default SiteGiant POS Customer is to link to a customer profile, not Customer Group.
All orders placed from SiteGiant POS will be posted under the selected Default POS Customer.
If you do not have any customer account created, you can refer on how to create a customer account by clicking HERE.
---
3. Set Up SiteGiant POS Preferences
Step 1: Navigate to SiteGiantPOS under Channels on the dashboard menu > Preferences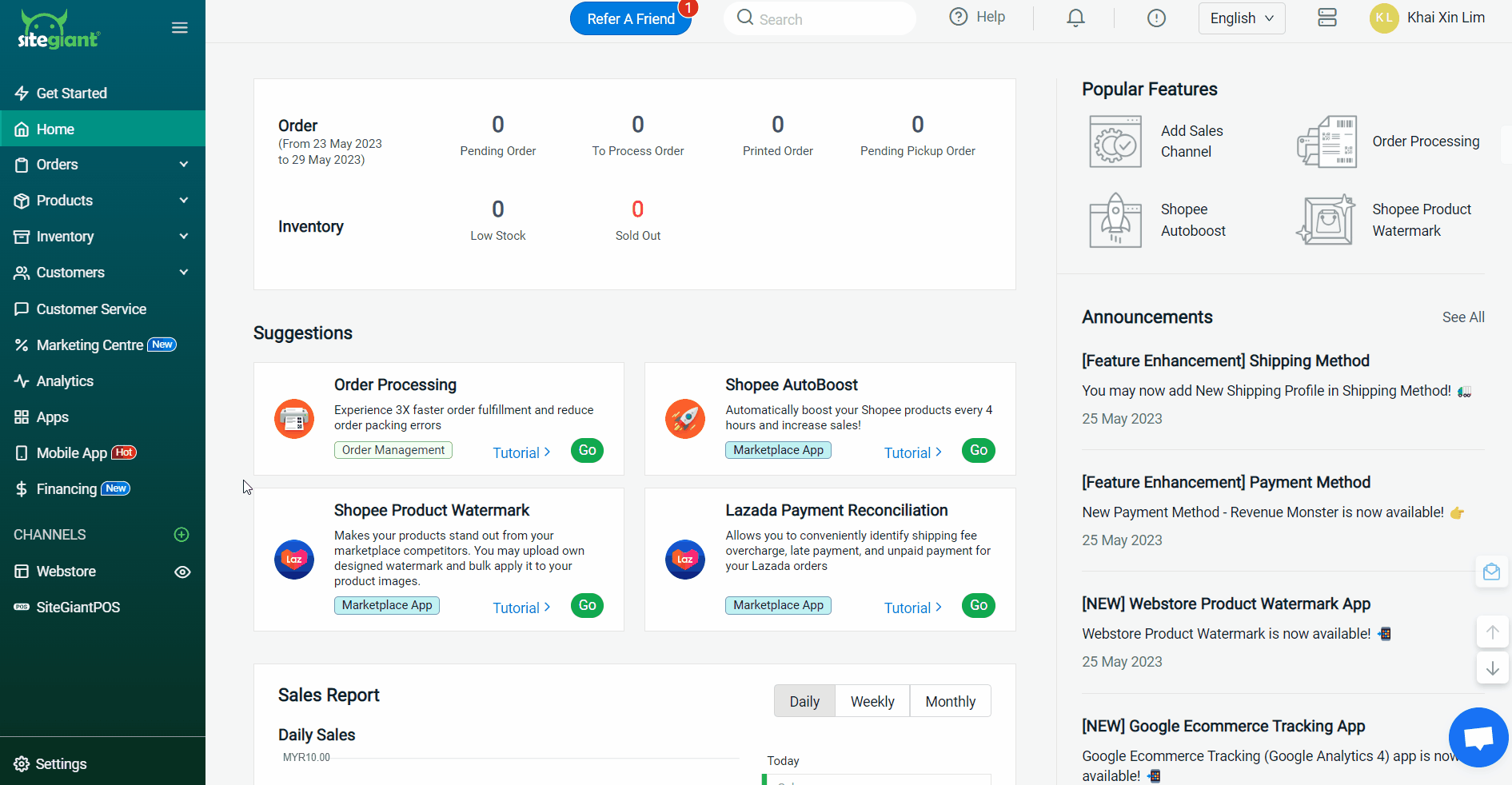 Step 2: Configure General Settings, Payment Settings and Receipt Templates based on your preferences > Save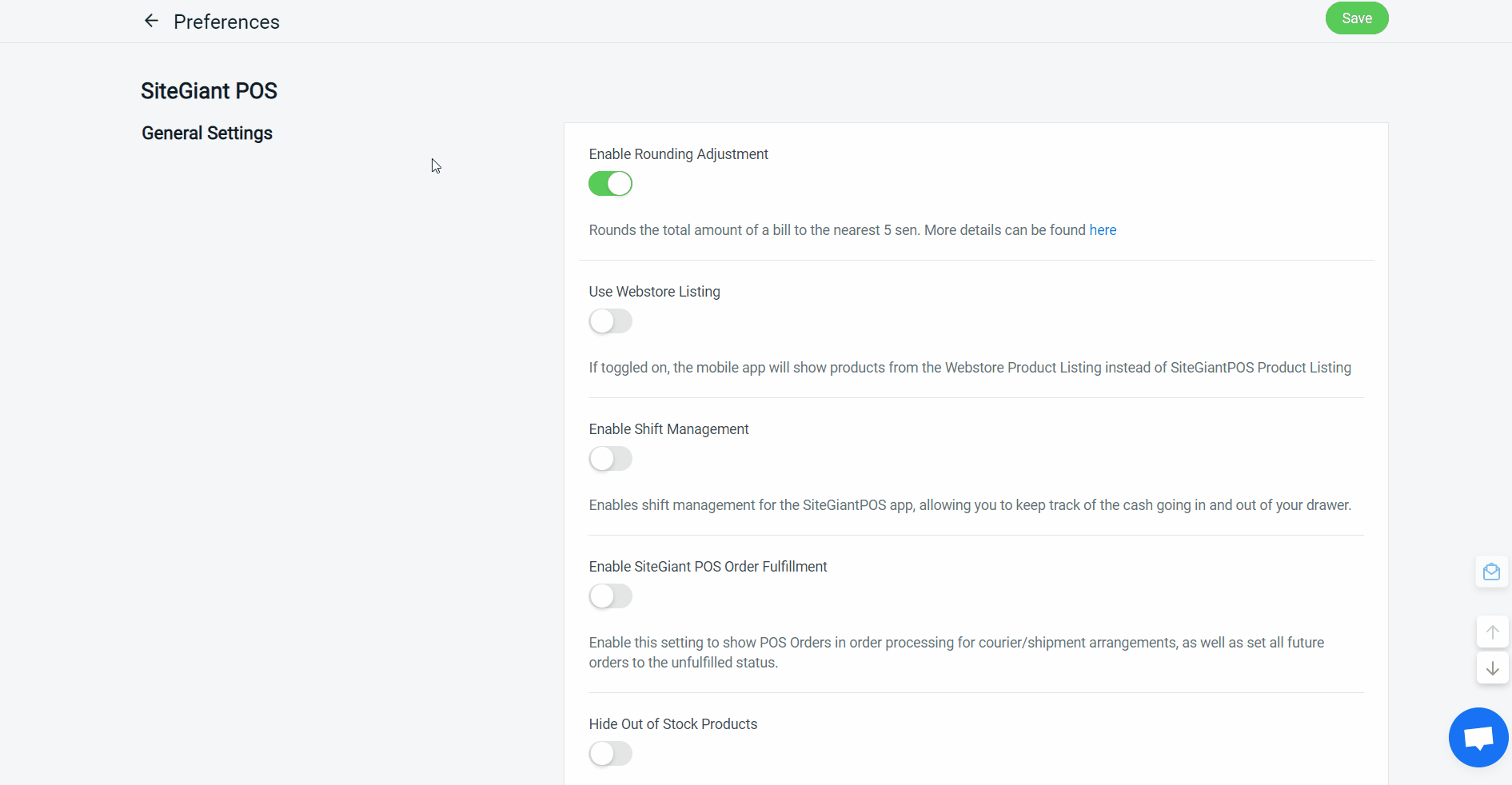 ---
4. Download SiteGiant POS
Step 1: You can download the SiteGiant POS from Google Play Store for Andriod and App Store for IOS (iPad only)
Google Play: https://play.google.com/store/apps/details?id=co.sitegiant.sgpos
App Store: https://apps.apple.com/my/app/sitegiant-pos/id1609151932