Important Notes: 
SiteGiant POS tested Bluetooth Printer by using XPrinter, model XP‑N160II. 
Kindly ensure your SiteGiant POS is updated to the latest version.
1. Login to your SiteGiant POS on your device, then click on your Username that appear on the top right corner.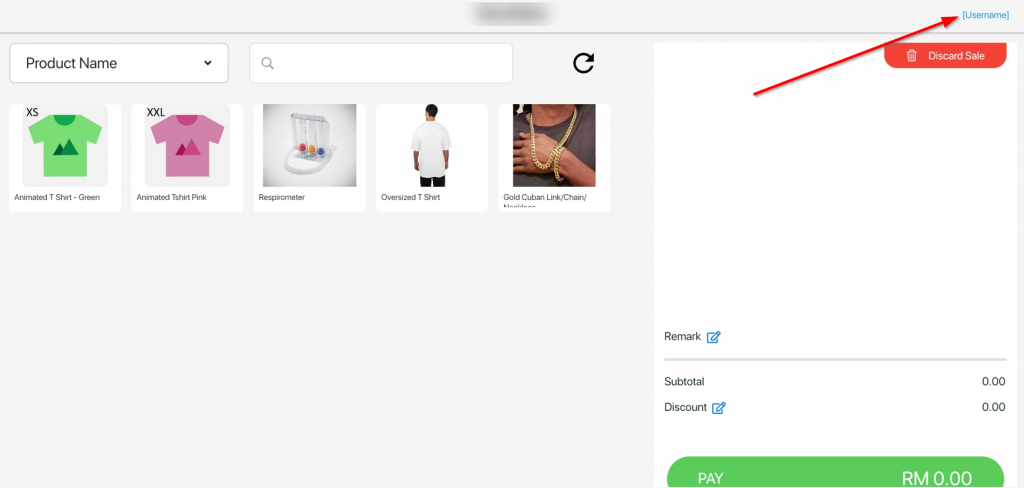 2. Click on Settings.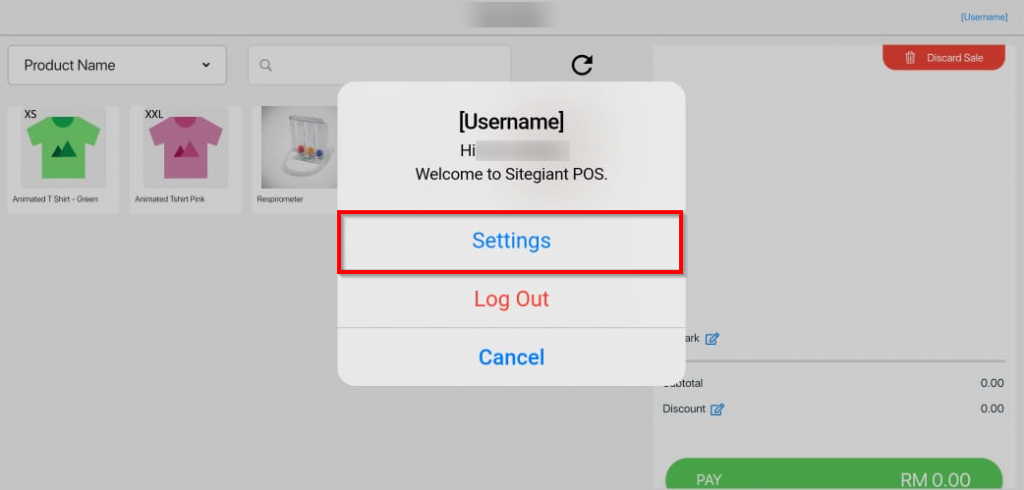 3. You will be directed to the page to find your Bluetooth printer. Click on the Magnifying Glass icon, and your Bluetooth Printer device name should appear to be selected.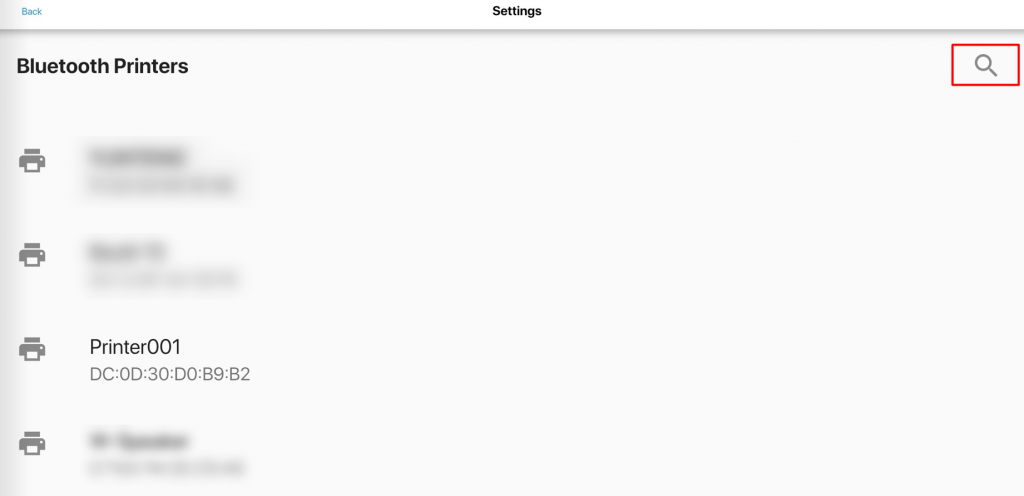 4. Upon successful connection. You will see a green tick showing on the right. Kindly ensure the paper size is set to 80mm for optimal display.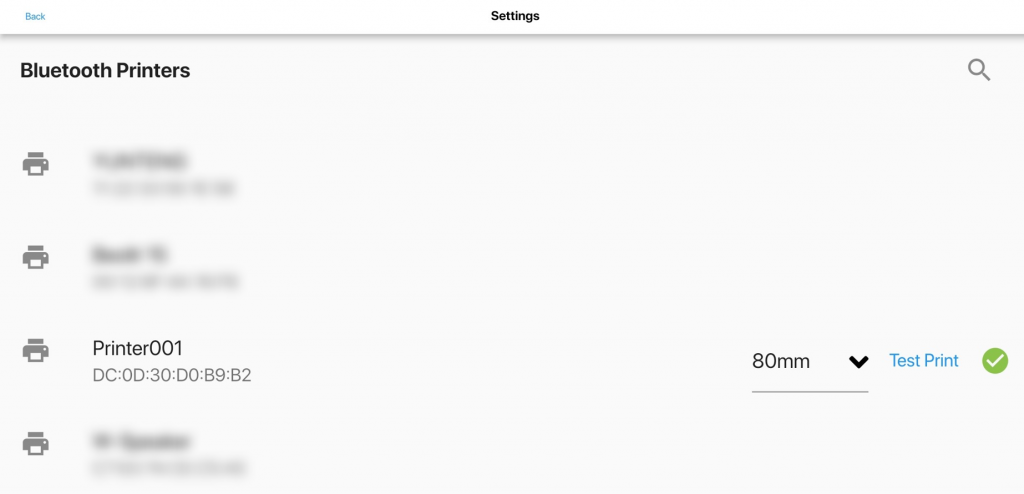 5. Click on the Back button on the top left corner of the screen to return to the SiteGiant POS interface.