Important Notes: 
SiteGiant POS tested Bluetooth Printer by using XPrinter, model XP‑N160II. 
Kindly ensure your SiteGiant POS is updated to the latest version.
Step 1: Log in to your SiteGiant POS on your device > click on your Username at the top right corner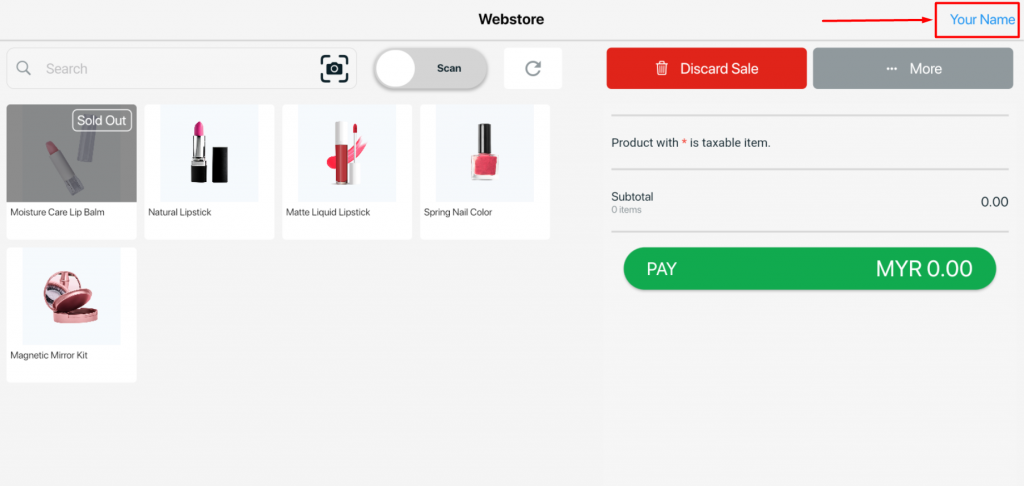 Step 2: Click on Settings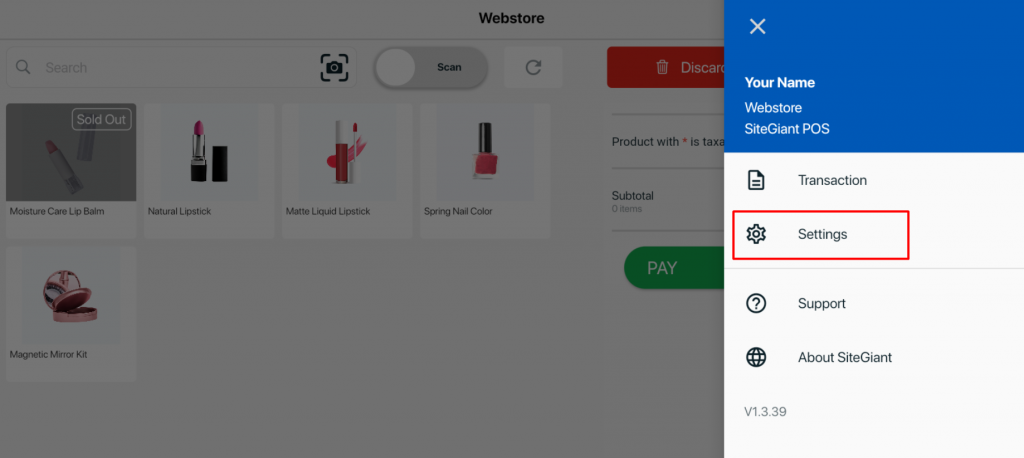 Step 3: You will be directed to the page to find your Bluetooth printer. Click on the Magnifying Glass icon, and your Bluetooth Printer device name should appear to be selected.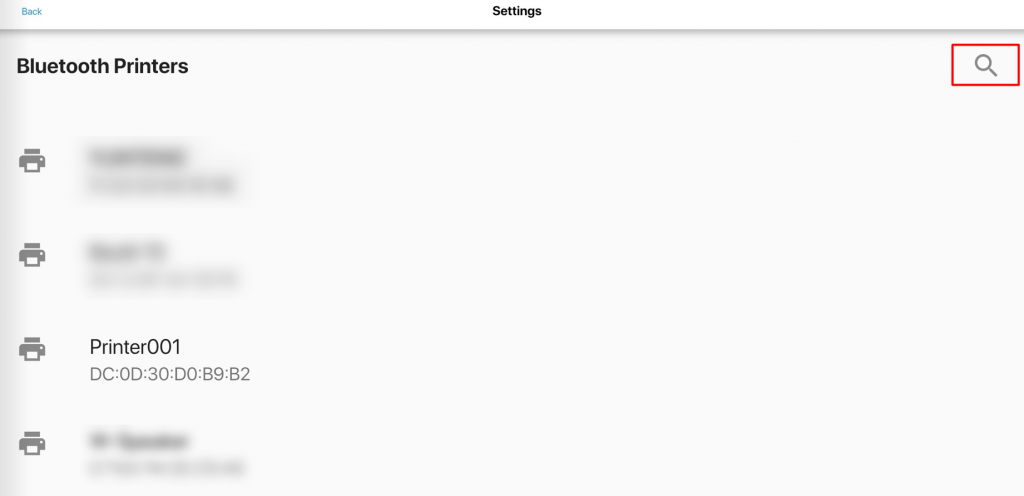 Step 4: Upon successful connection. You will see a green tick showing on the right. Kindly ensure the paper size is set to 80mm for optimal display.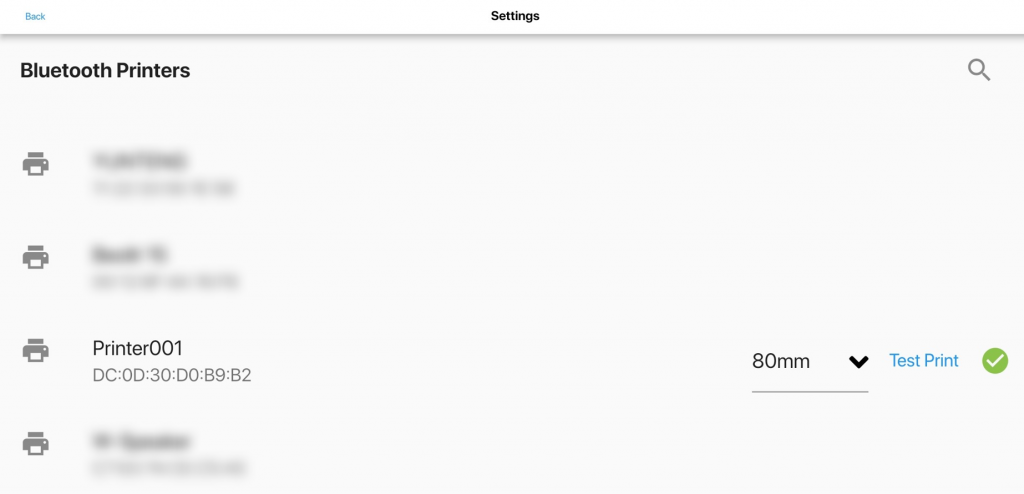 Step 5: Click on the Back button on the top left corner of the screen to return to the SiteGiant POS interface.