1. Connect Bluetooth Printer
2. Additional Information
1. Connect Bluetooth Printer
📌Important Notes: 
SiteGiant POS tested Bluetooth Printer by using XPrinter, model XP‑N160II. 
Kindly ensure your SiteGiant POS is updated to the latest version.
Step 1: Log in to your SiteGiant POS on your device > click on your Username at the top right corner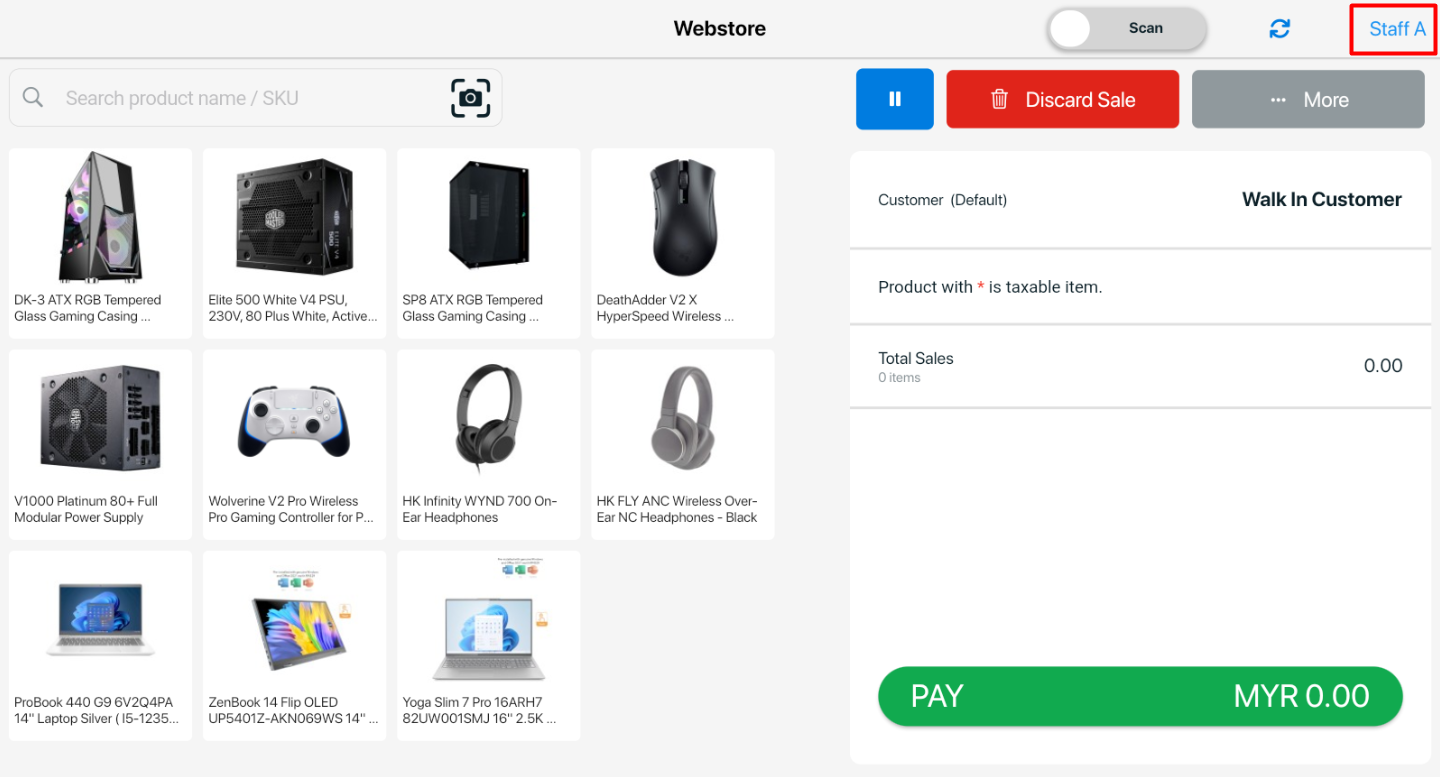 Step 2: Click on Bluetooth Printer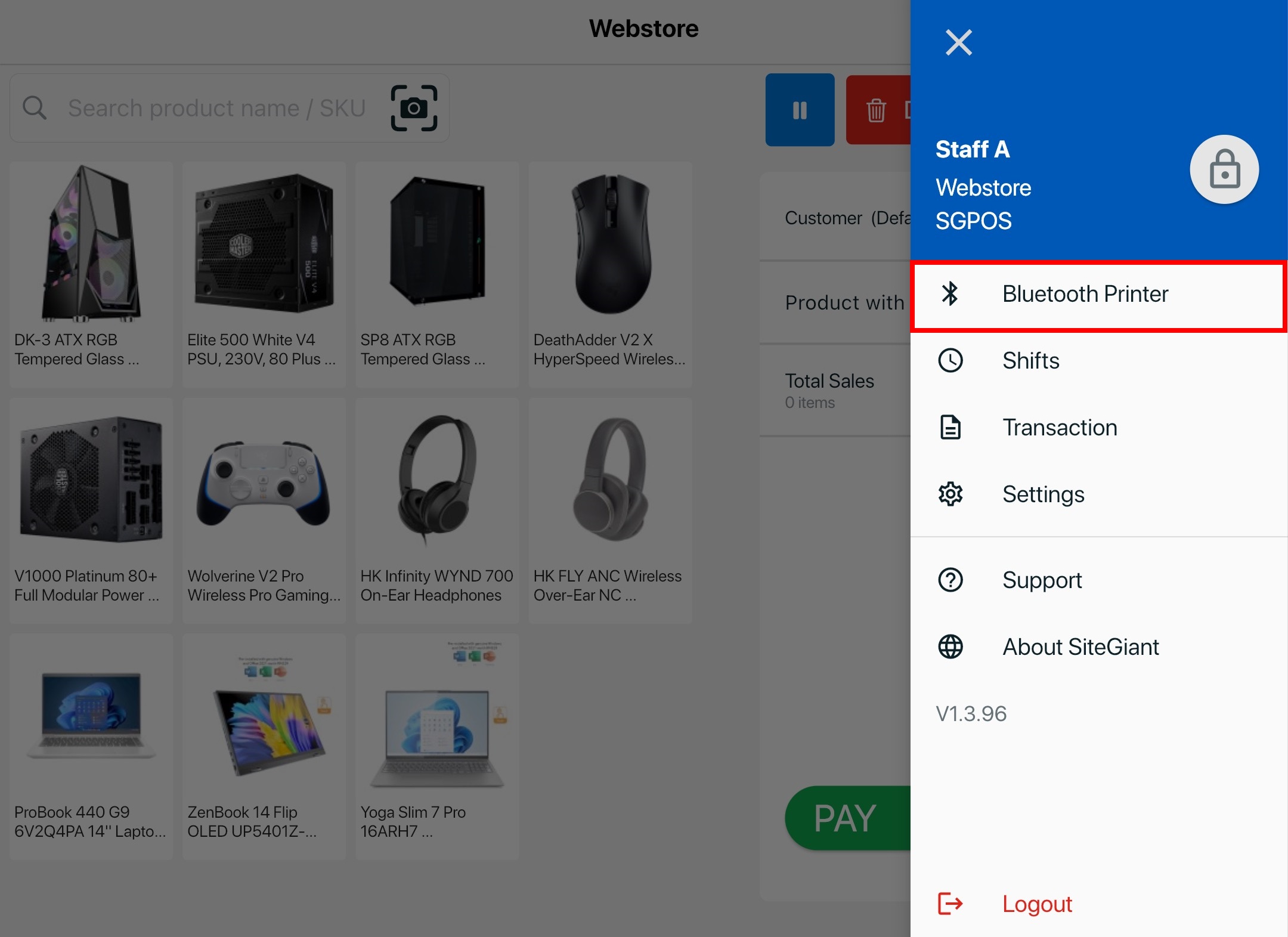 Step 3: Click on Scan For Nearby Printers > click on the printer device you wish to connect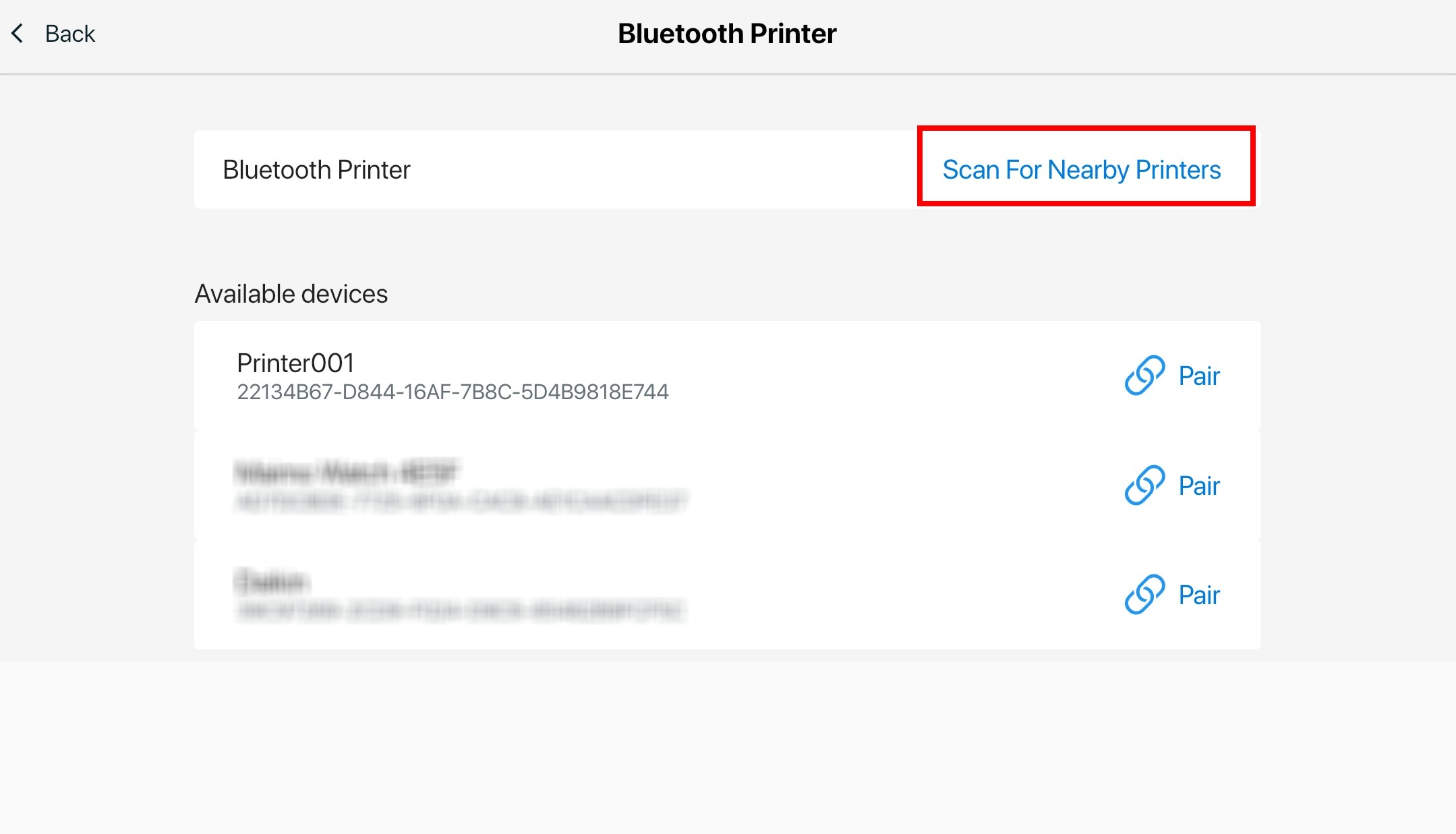 Step 4: You will see a green tick once connected successfully. Kindly ensure the paper size is set to 80mm for optimal display.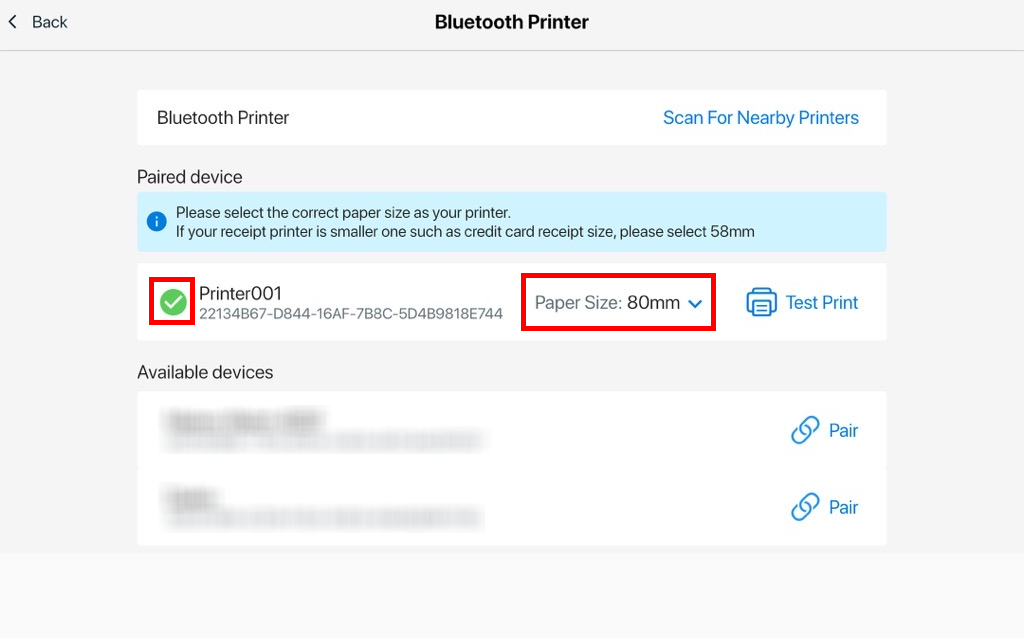 ---
📝Additional Information
1. Print in compatibility mode
If your printer unable to print the receipt properly, you may enable this Print in compatibility mode.
Step 1: Click on your Username at the top right corner > go to Settings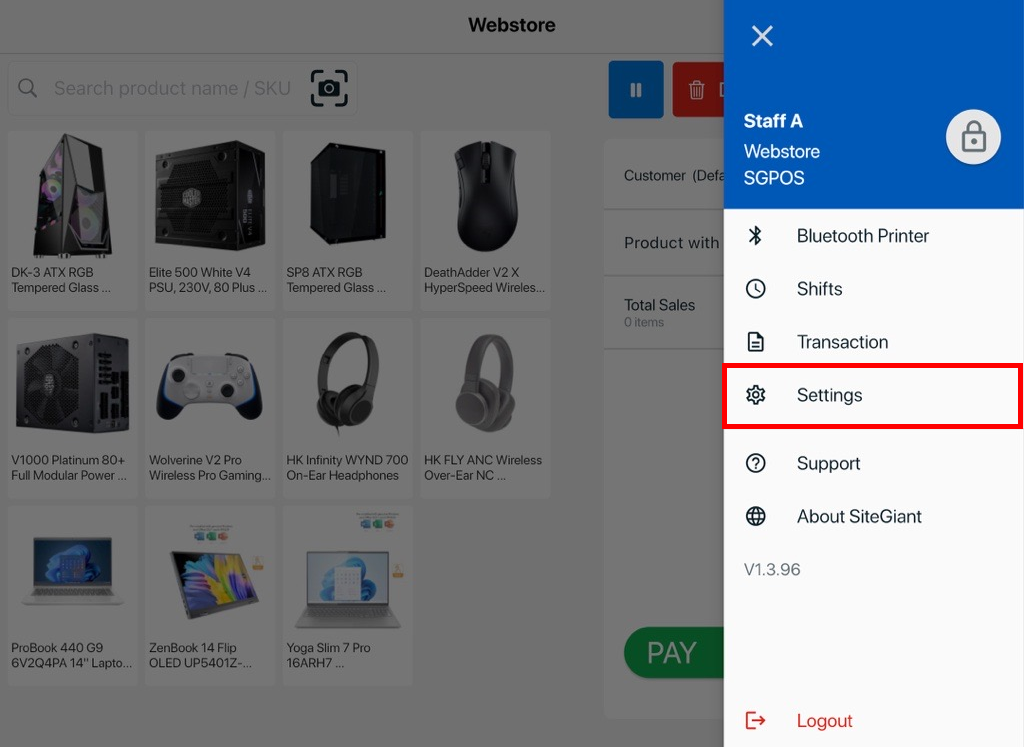 Step 2: Enable the Print in compatibility mode