1. Introduction
2. Activate Product Review
3. Writing A Review (From Customer Perspective)
4. Display Customer Reviews
1. Introduction
Product Reviews and Ratings are important as it is one of the sources potential customers refer to before purchasing a product. From product reviews and ratings, potential customers get to know about a product based on other customers' actual experiences. Products with good reviews and high ratings are more likely to generate better sales compared to products that don't.
---
2. Activate Product Review
Step 1: Go to Webstore > Product Reviews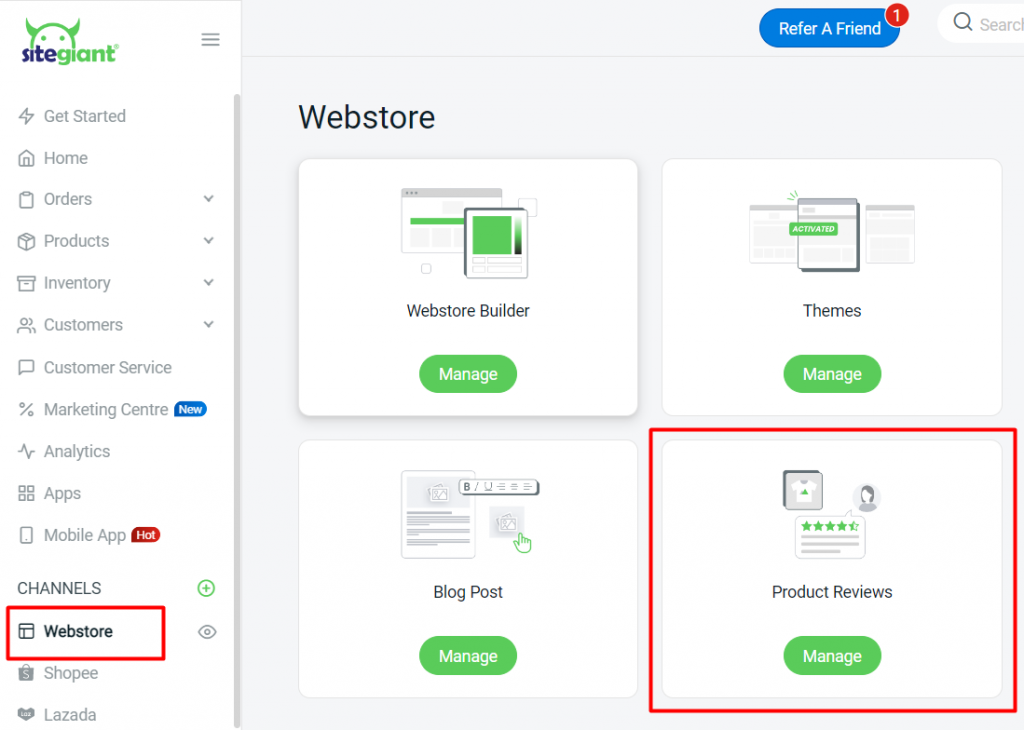 Step 2: Click on the Setting icon at the top right

Step 3: Enable the status of the product review settings > Save

📌Note:
Show Review at Webstore: Display the product review(s) on the product page.
Show All Username to Anonymous: Display the first characters and last characters of the reviewer's username.
Allow User Show Anonymous: Let the customer choose whether to show their name in the anonymous view when rating the product(s).
---
3. Writing A Review (From Customer Perspective)
Step 1: Log in to the webstore account > go to My order > To rate > View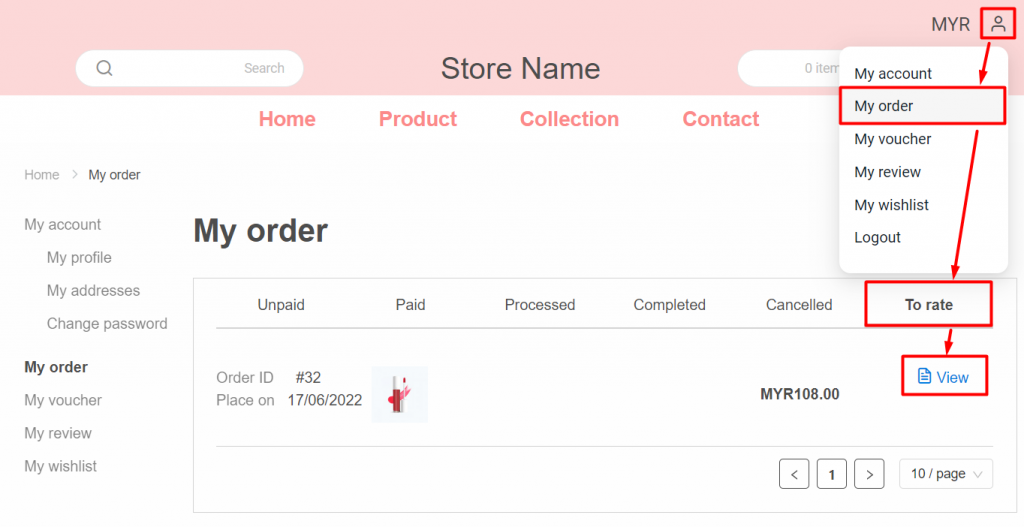 Step 2: Click on the Rate button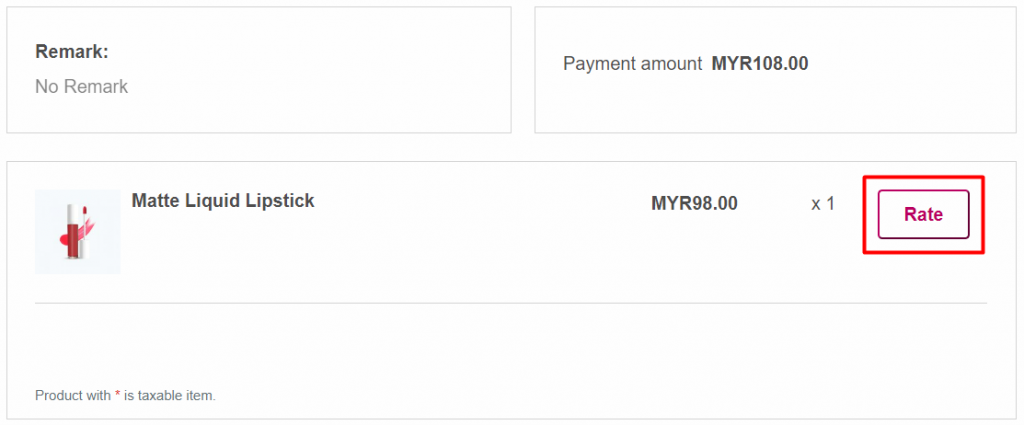 Step 3: Write the product review and rating > Submit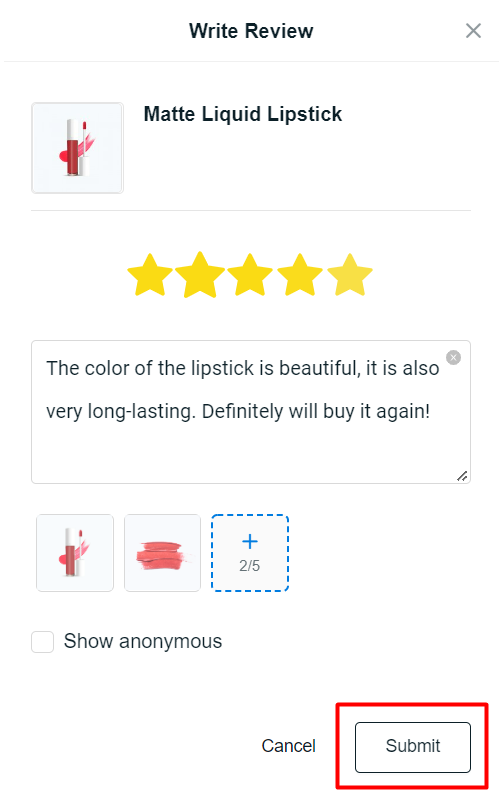 ---
4. Display Customer Reviews
Step 1: Go to Webstore > Product Reviews > enable the Status of the rating

Step 2: The product reviews will be shown at the bottom of the product details page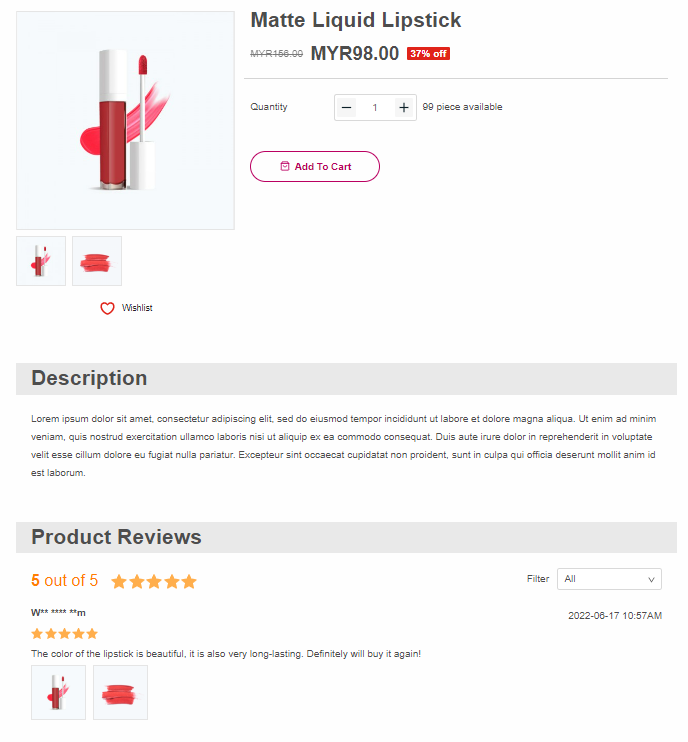 Step 3: Go to Webstore > Webstore Builder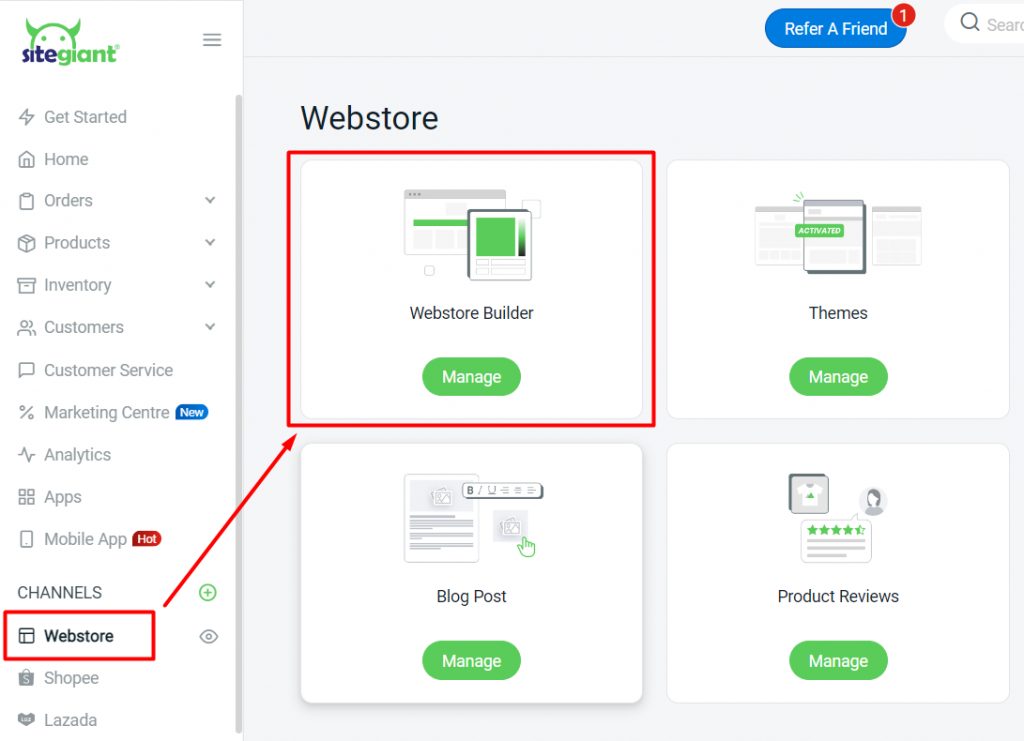 Step 4: Select Products to view the Product Page > Settings > Products > toggle on Review > Save And Publish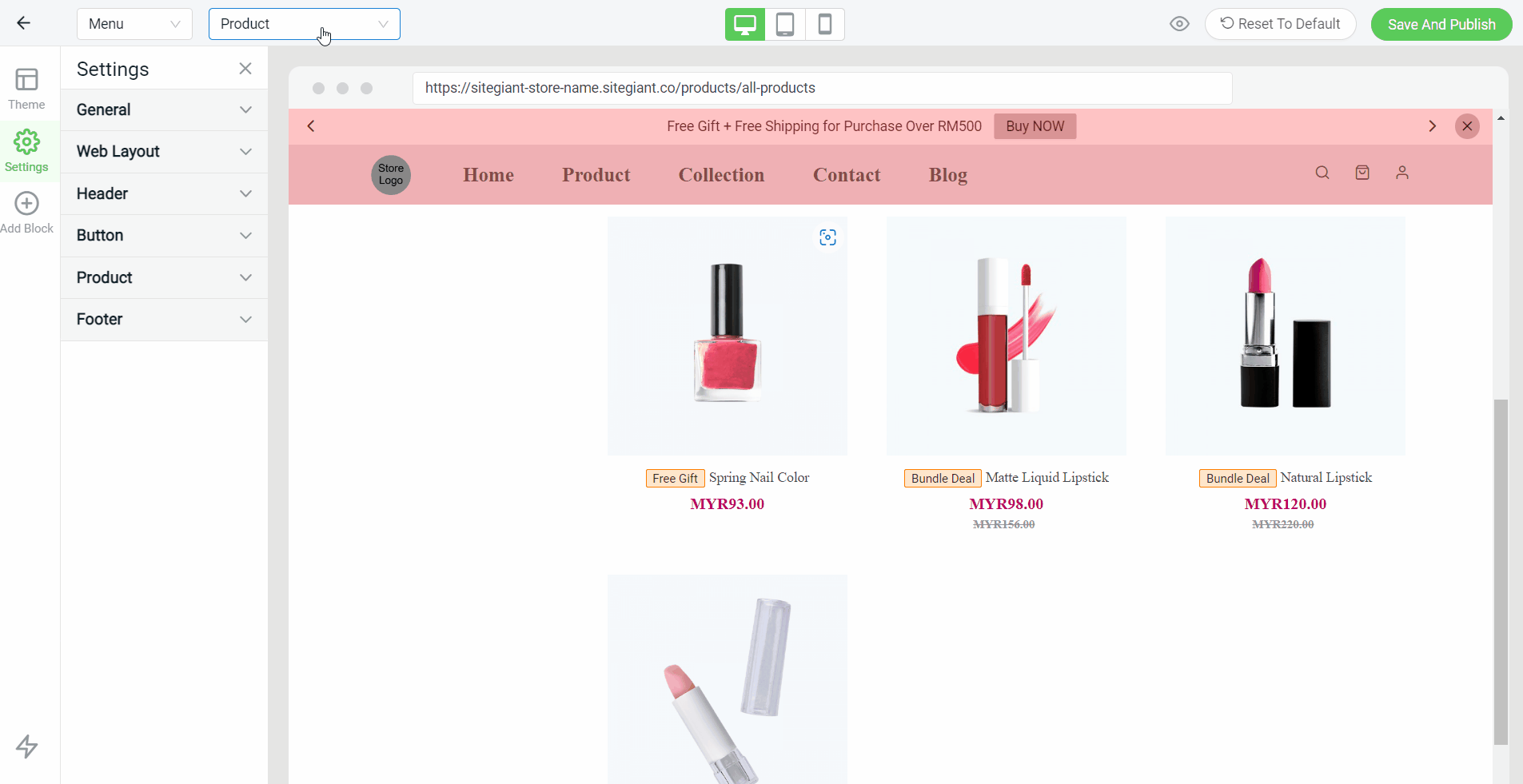 Step 5: The product reviews are also visible on the product at Homepage or Product Page