1. Introduction
2. Create Webstore Listing
3. Set Up Payment Method
4. Set Up Shipping Method
5. Manage Webstore Layout
1. Introduction
This article guides you through the first step to set up your webstore which is where your customers can browse your products, place orders, and make payments. With SiteGiant Webstore, you can get your webstore up and running within minutes, without any IT skills.
---
2. Create Webstore Product
Firstly, you will need to get your product information ready such as product name, SKU, description, images, with or without variants, selling price, dimensions and etc. The new webstore product also will need to link with the inventory item, thus you may create the inventory item beforehand or during create the product.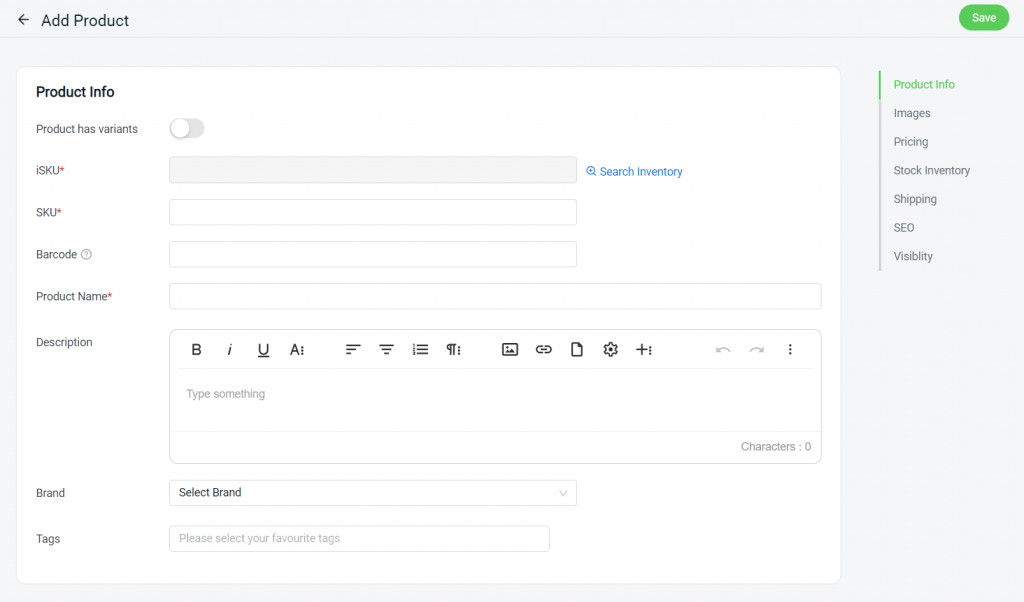 Learn more on How To Create New Webstore Listing (Without Variant) & How To Create New Webstore Listing (With Variant).
You may also copy your marketplace products to your webstore. Learn more on How To Use Bulk Copy Listing
---
3. Set Up Payment Method
Payment method is the way the customer makes payment when placing the order in your webstore. You may set multiple payment methods in your webstore for customers to choose their preferred payment mode when checkout. Types of payment methods you can set up in your webstore are manual payment method (bank transfer, e-wallet), online payment gateway (ipay88, Paypal, etc), and cash on delivery.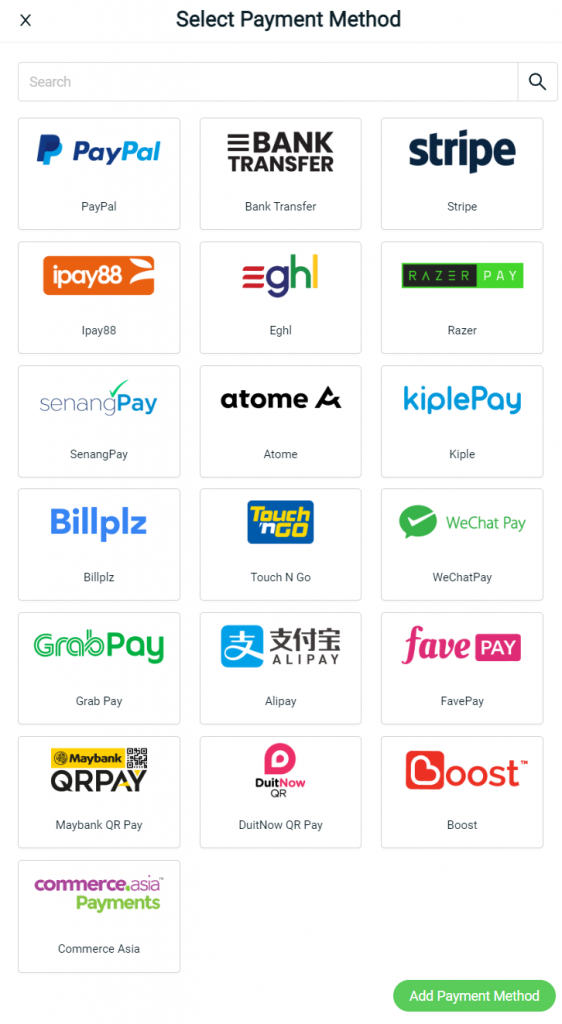 Click HERE to learn more about how to add payment methods in detail.
---
4. Set Up Shipping Method
Shipping method refers to the service of delivering your products to customers. You can set a variety of shipping rates and methods to appear as options for your customers in different locations and zones. The shipping method can be set in terms of different courier service provider (Poslaju, DHL, J&T etc), calculation method (by weight, by flat rate etc.) and rate (RM5 per kg, RM10 per item etc.)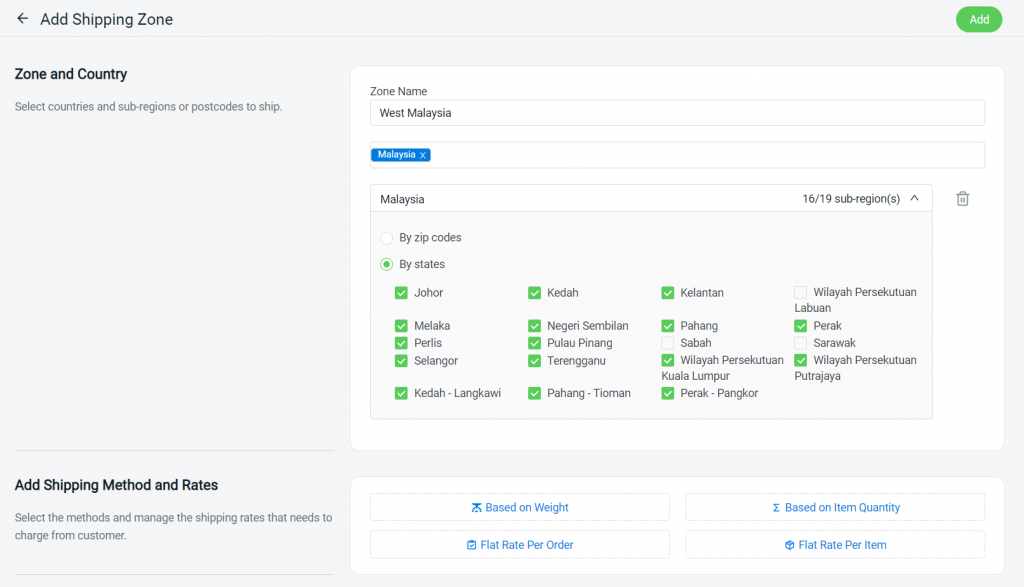 Click HERE to learn more about how to add shipping methods in detail.
---
5. Manage Webstore Layout
A well-designed webstore can help you form a good impression on your prospective customers and nurtures your leads and get more conversions. But, more importantly, it provides good user experience and helps your visitors access and navigate your webstore with ease. To help get you started, SiteGiant offers a collection of ready-made templates from which you can choose to build your webstore.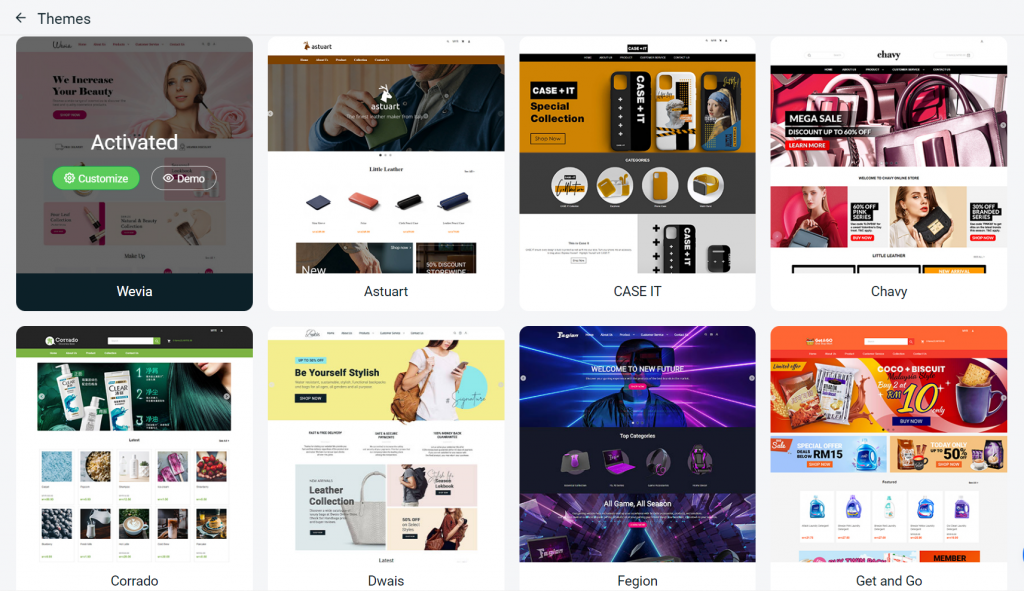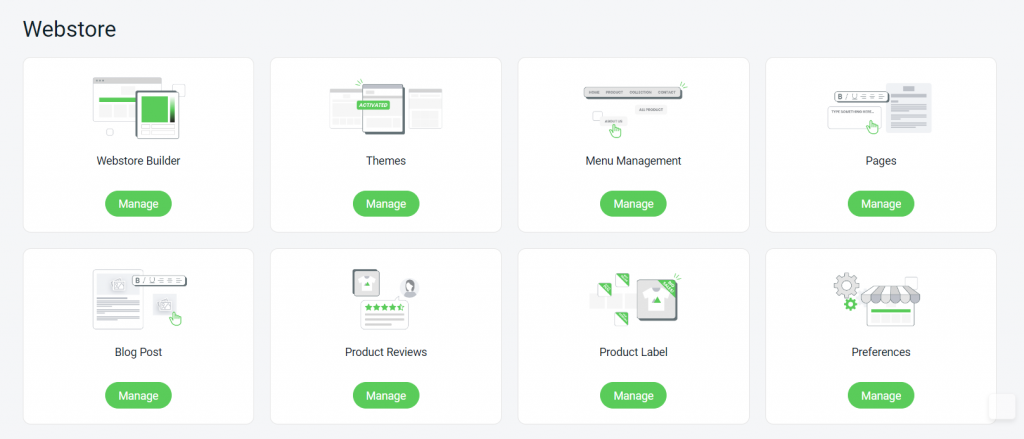 Learn more on How To Manage Webstore Layout.
Once done the steps above, you have completed setting up your basic Webstore.