1. Go to Products and then select the Lazada Listing.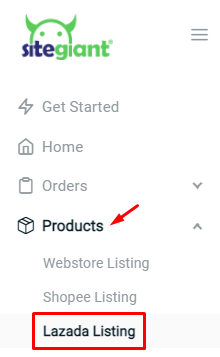 2. You'll be able to view the list of products from Lazada seller center.

3. Click on the product name to edit.

4. Update the product information accordingly.

5. Click on 'Update' button to immediately sync over the latest information to the Lazada seller center.