1. Introduction
2. Connect WhatsApp Account
3. Create WhatsApp Order Form
4. Share Link To Customers
5. Place Order (From Customer Perspective)
6. Manage WhatsApp Order
1. Introduction
WhatsApp Order Forms is a feature that allows you to create order forms that make it easy for customers to place orders directly with you via WhatsApp. When customers message you via WhatsApp, you may send it to them to complete the purchase process.
---
2. Connect WhatsApp Account
Step 1: Log in to your SiteGiant Seller Center > add [+] channels > choose WhatsApp > Connect To A New Sales Channel.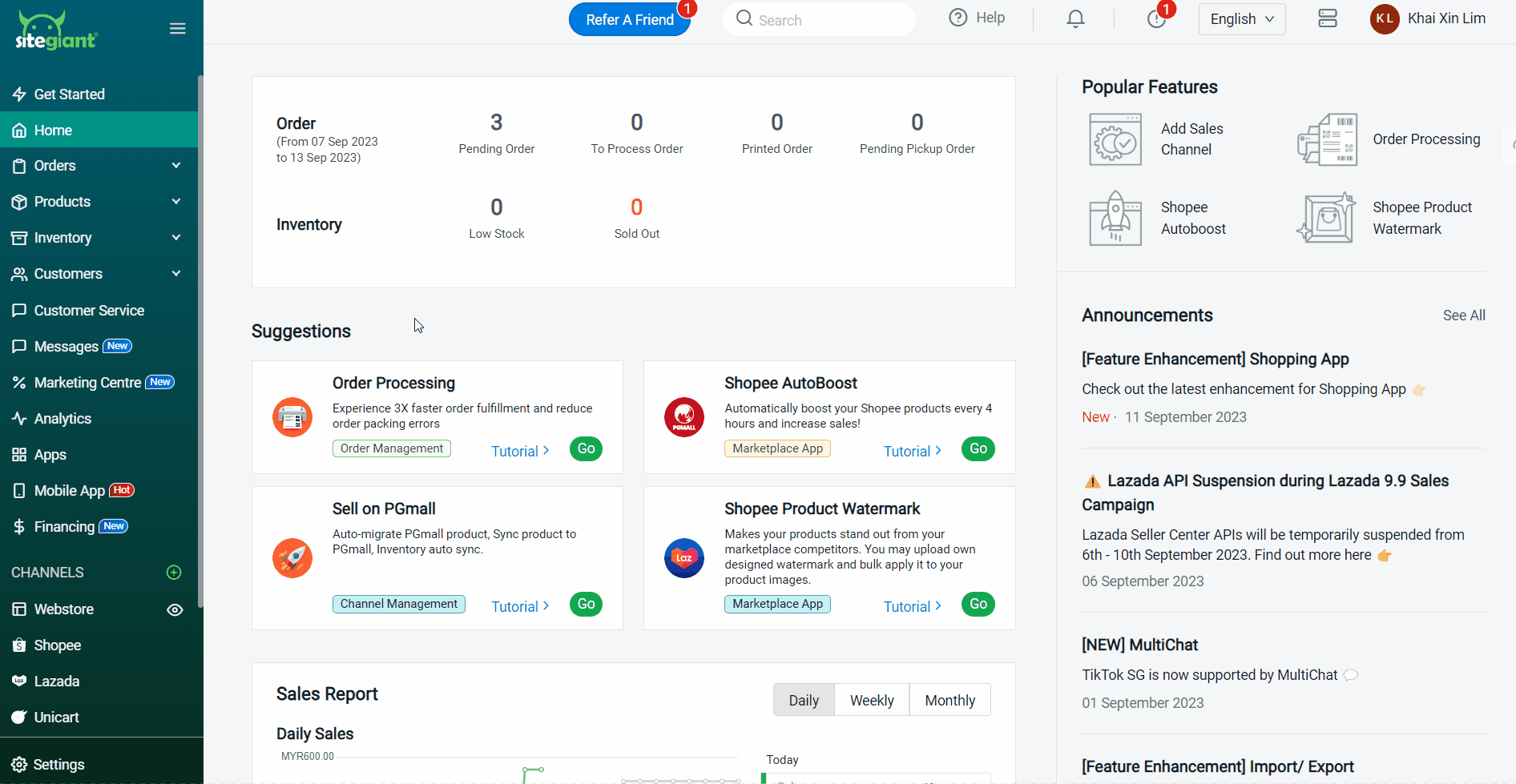 Step 2: Insert Channel Name, Display Name and Mobile No. > click Connect.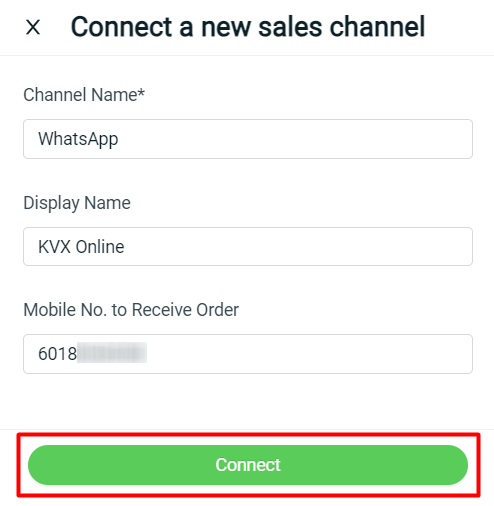 📌Note: It is recommended to include the Country Code in front of your mobile number.
---
3. Create WhatsApp Order Form
Step 1: Navigate to WhatsApp channels on the sidebar menu > click on the + Add Order Form button.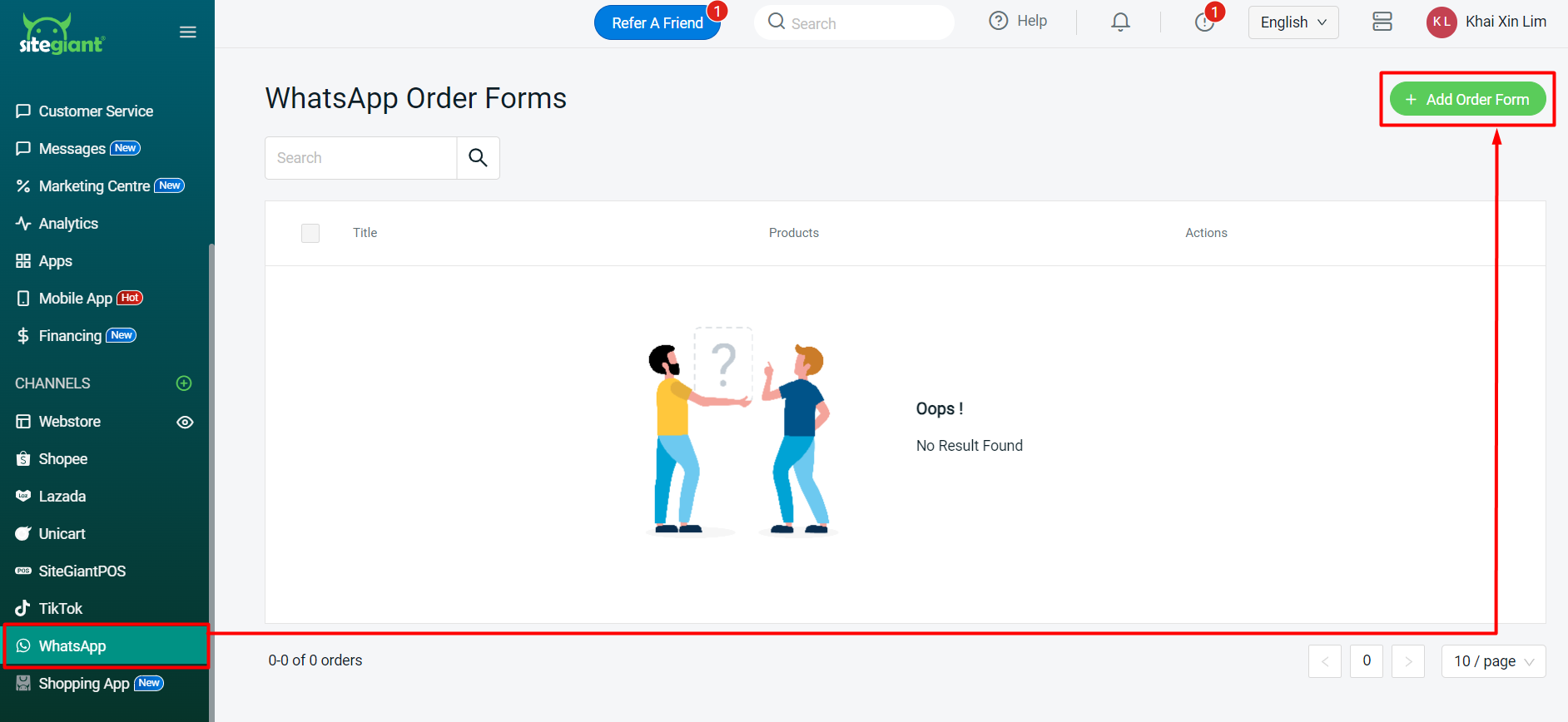 Step 2: Fill in the Form Title > click on the + Select Products button to add products.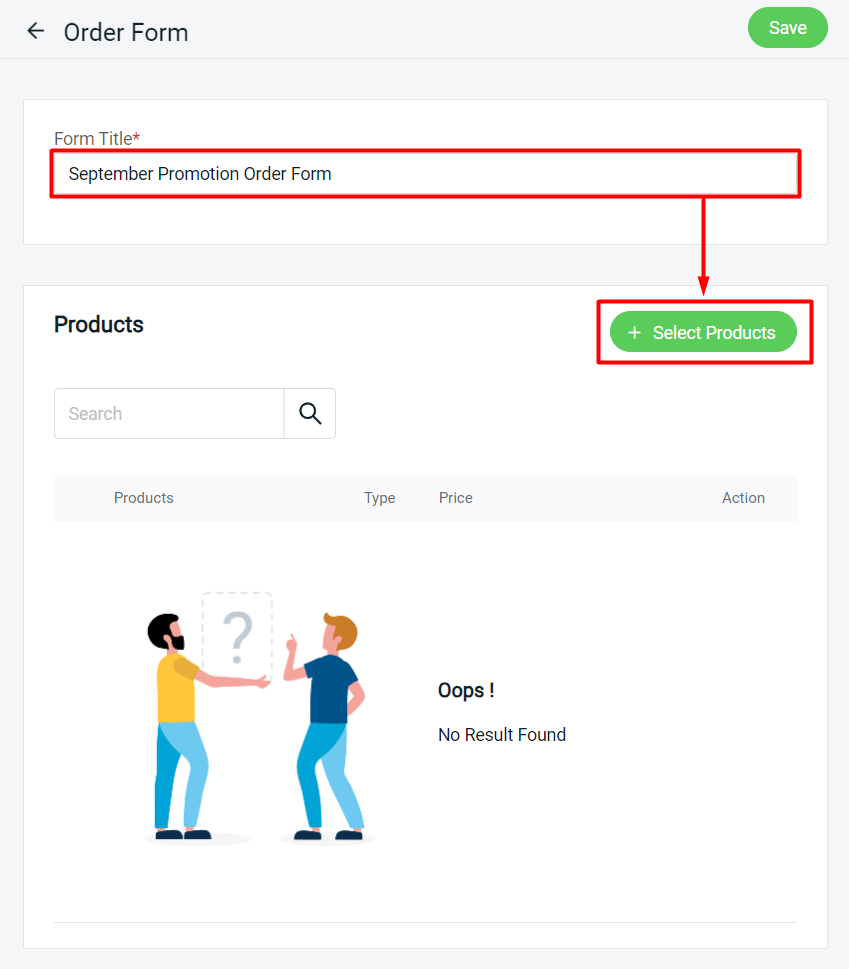 Step 3: Search and select the products > Add Product.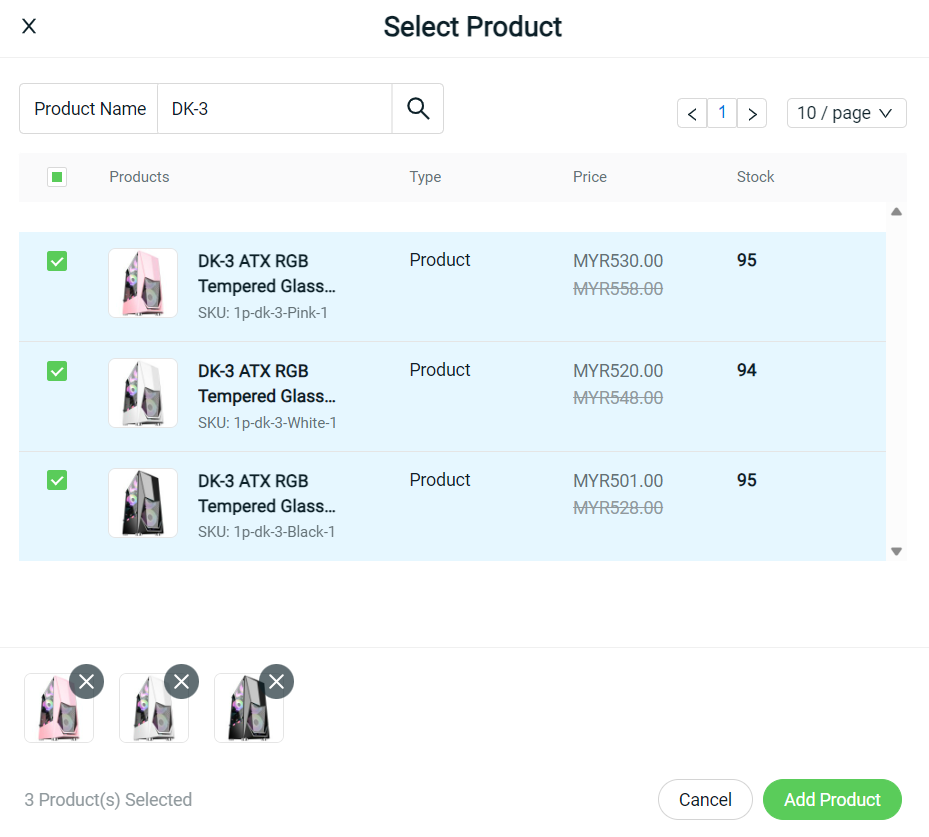 Step 6: Click on the Save button on the top right once done.
---
4. Share Link To Customers
Step 1: Once the order form is created, click on the WhatsApp action to get the share link.

Step 2: Send the order form link to your customers through WhatsApp. It will open the WhatsApp installed on your device, or you may use WhatsApp Web instead.

💡Tips: Click here to download and install WhatsApp to your device.
---
5. Place Order (From Customer Perspective)
Step 1: Customers can click on the link received to open the Order Form. They need to fill up the contact details, such as Name, Mobile Number, and Email Address.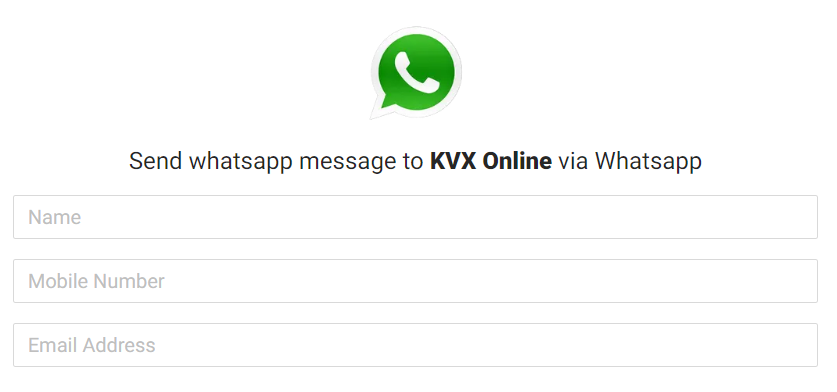 Step 2: Customers can scroll the view the products in the Order Form. Add the quantity of the product they wish to purchase > click on the Checkout button to proceed.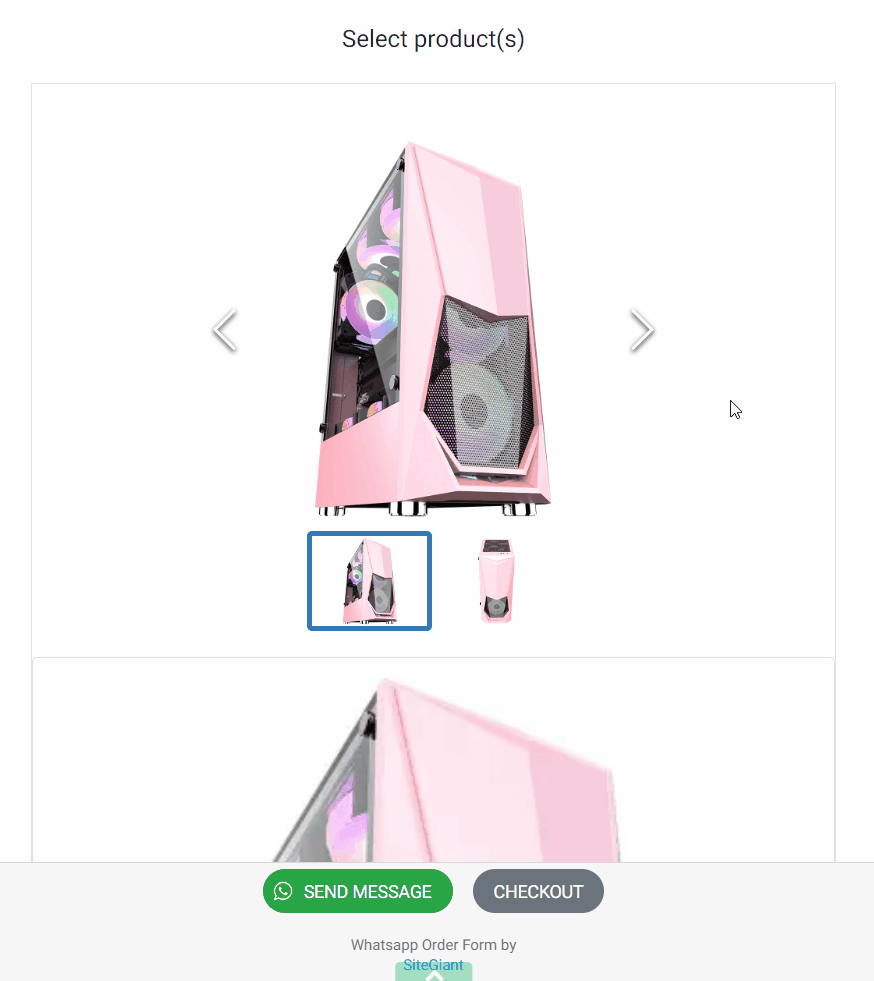 Step 3: Customers will be redirected to your Webstore Cart page to proceed with checkout.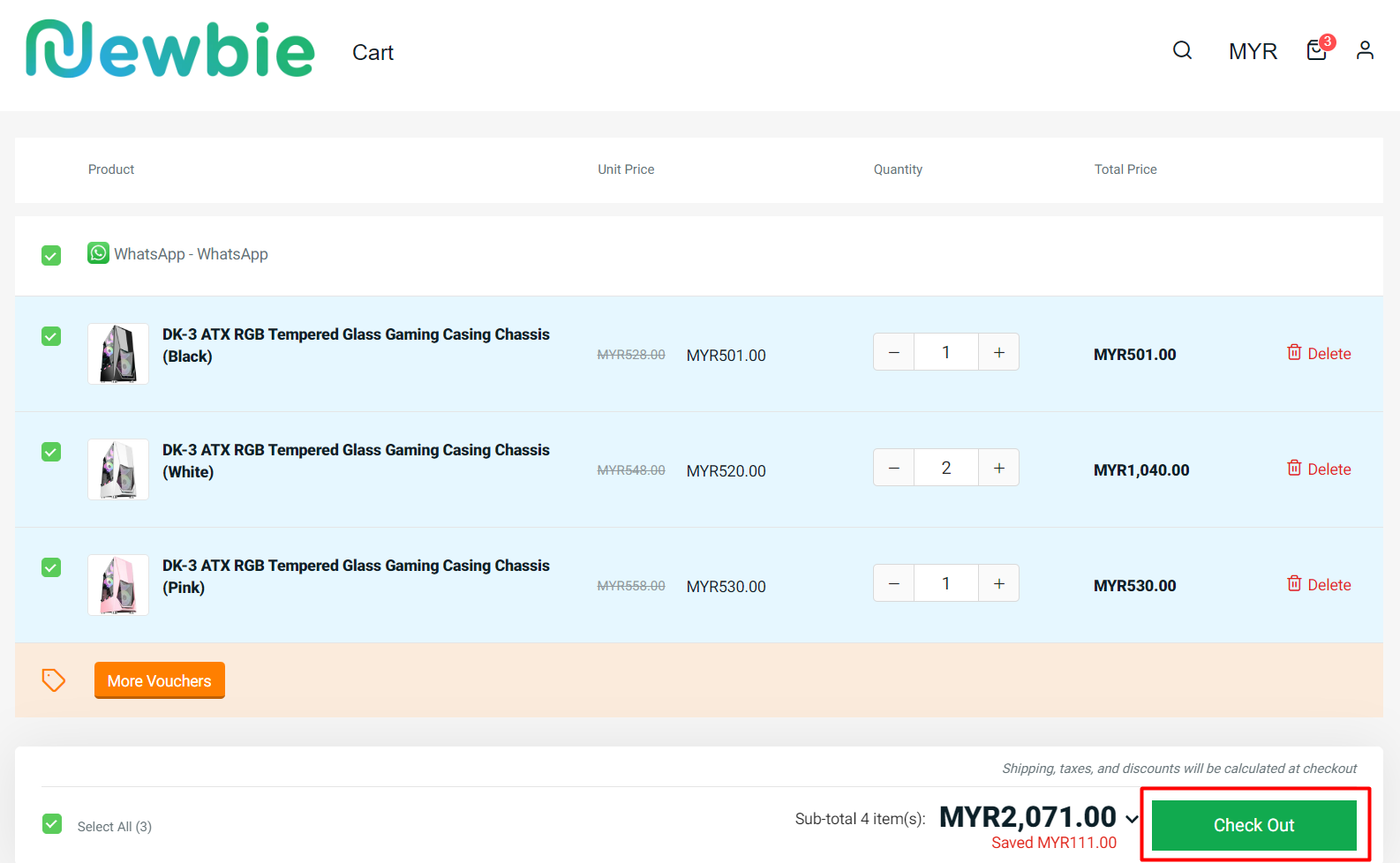 Step 4: Choose whether to Continue as a Guest or Login to a webstore account.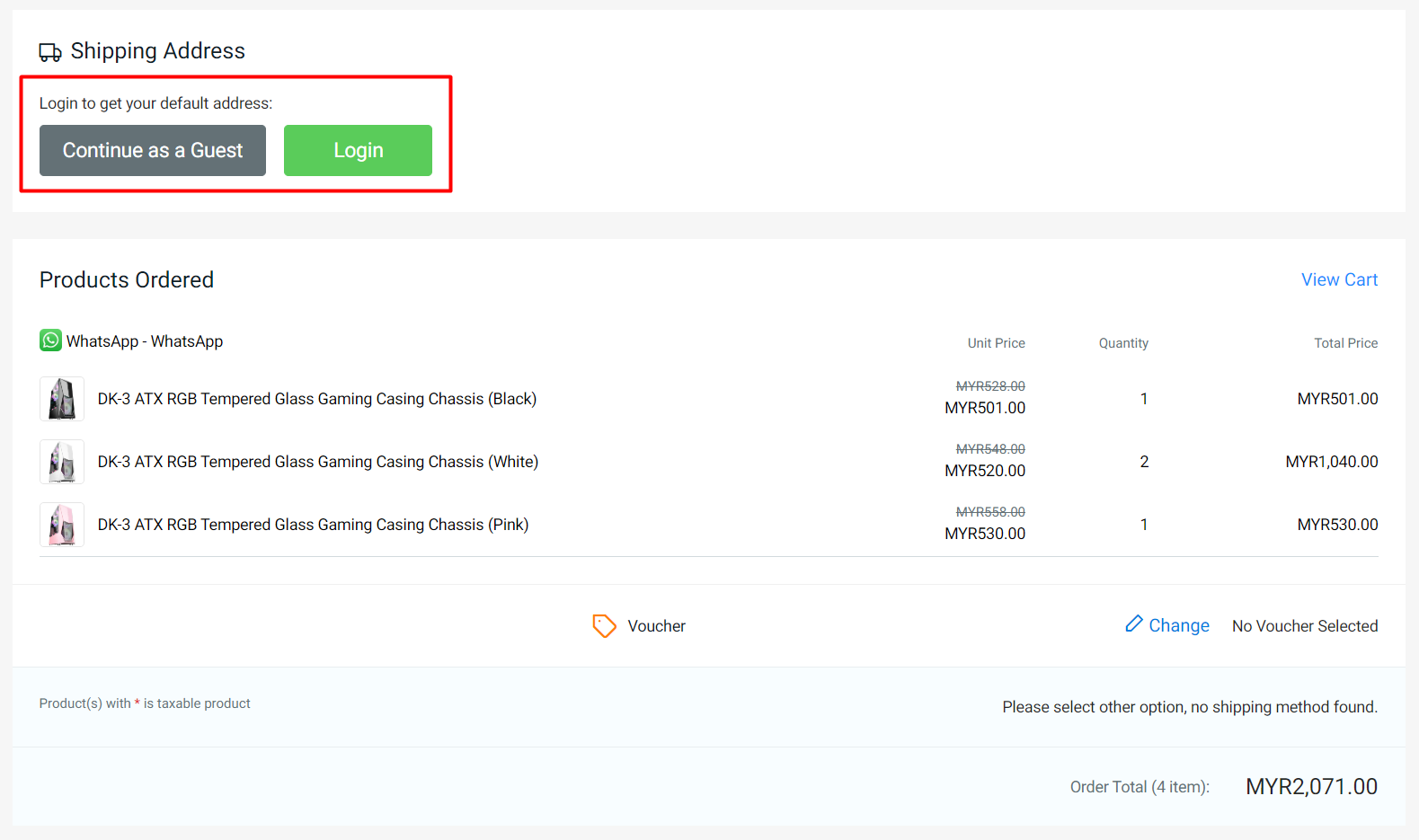 Step 5: Select Shipping Method and Payment Method > Place Order.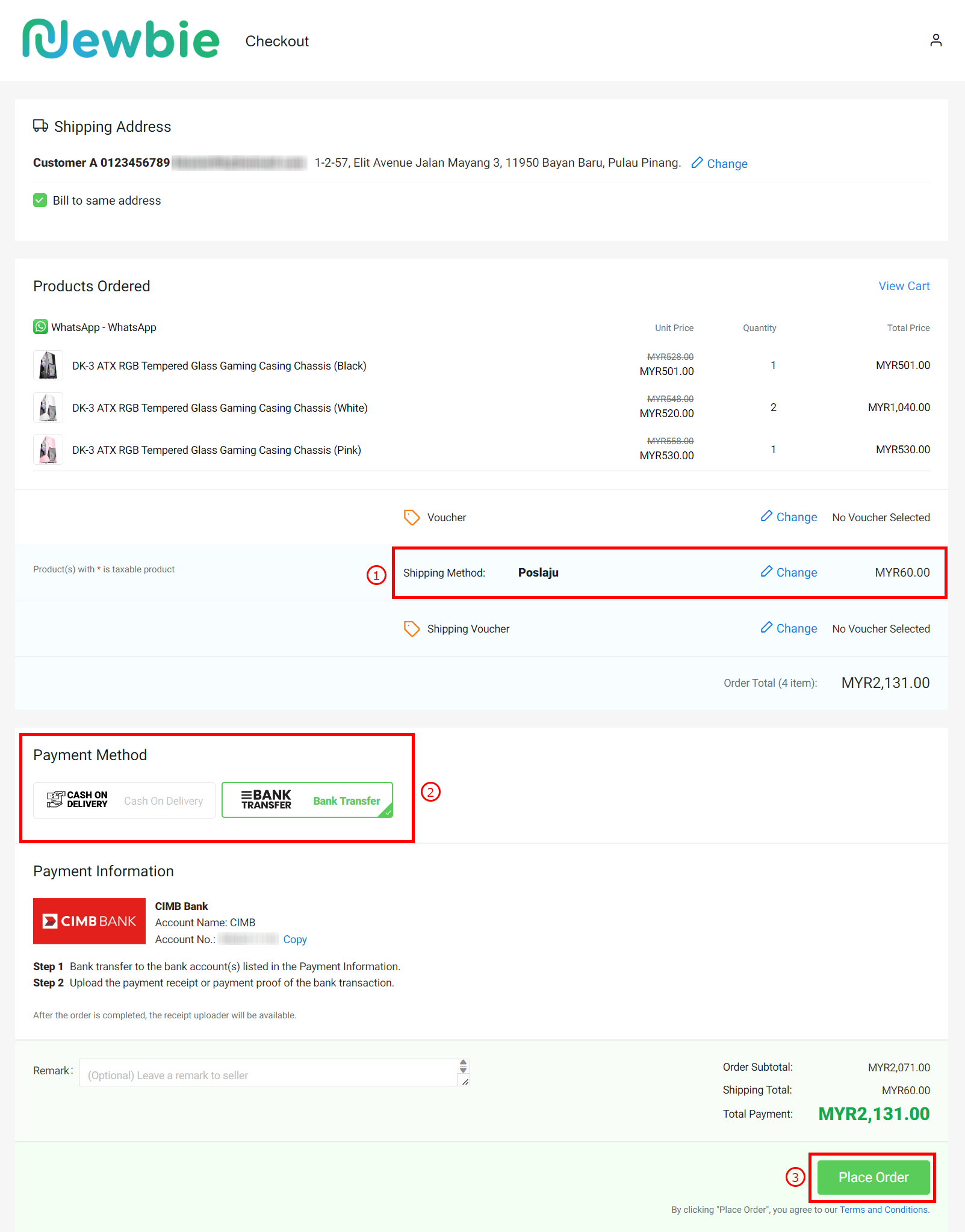 ---
6. Manage WhatsApp Order
Step 1: You may go to Orders > All Orders > WhatsApp to view the order placed from the WhatsApp Order Form.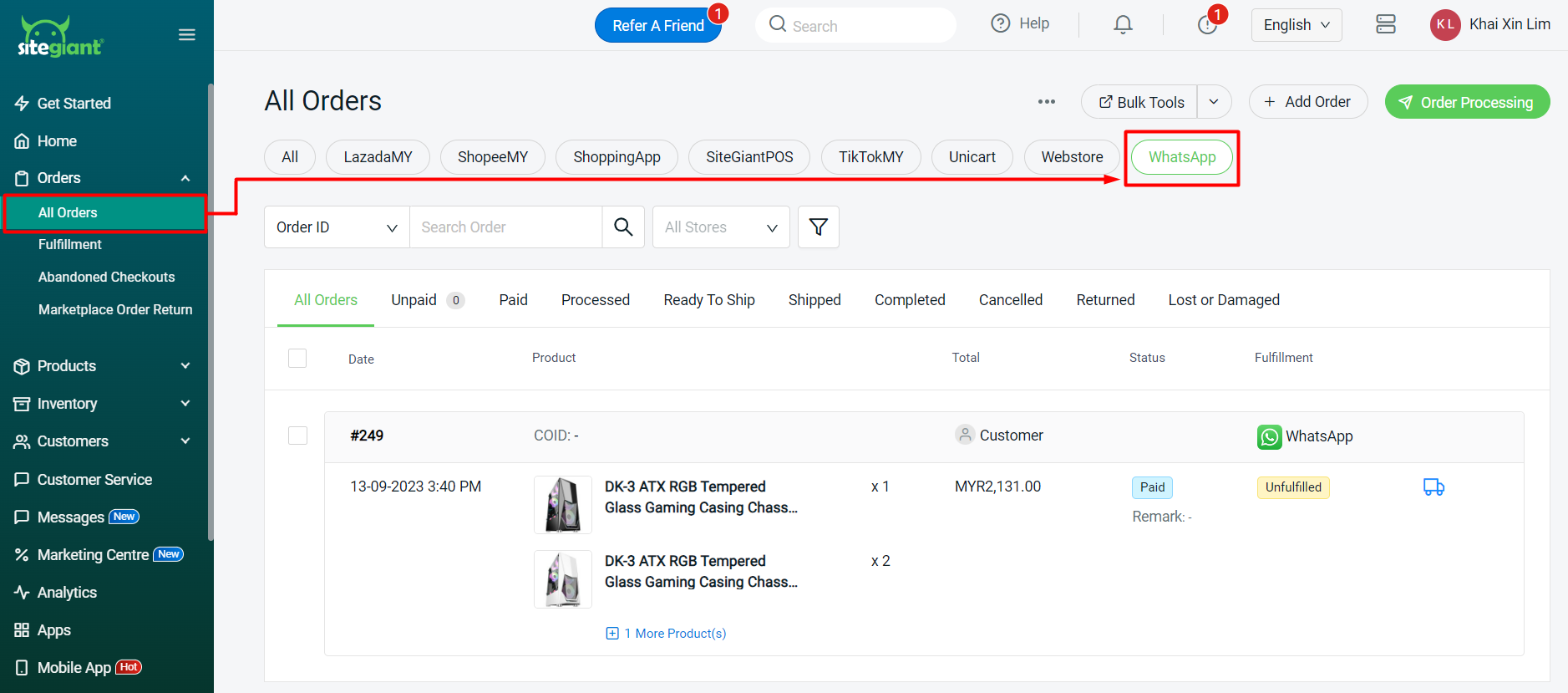 💡Tips: Learn more on How To Print Webstore And Others Shipping Label.