1. Introduction
2. Connect Telegram Account
3. Create a Telegram Order Form
4. Share Link to Customer
5. Place Order (From Customer Perspective)
1. Introduction
Telegram Order Forms can simplify your order-taking process on Telegram with an order form. When the customer finds you from Telegram, you can just share the form link to let the customer place order and checkout.
---
2. Connect Telegram Account
Step 1: Log in to your SiteGiant Seller Center > add [+] channels > choose Telegram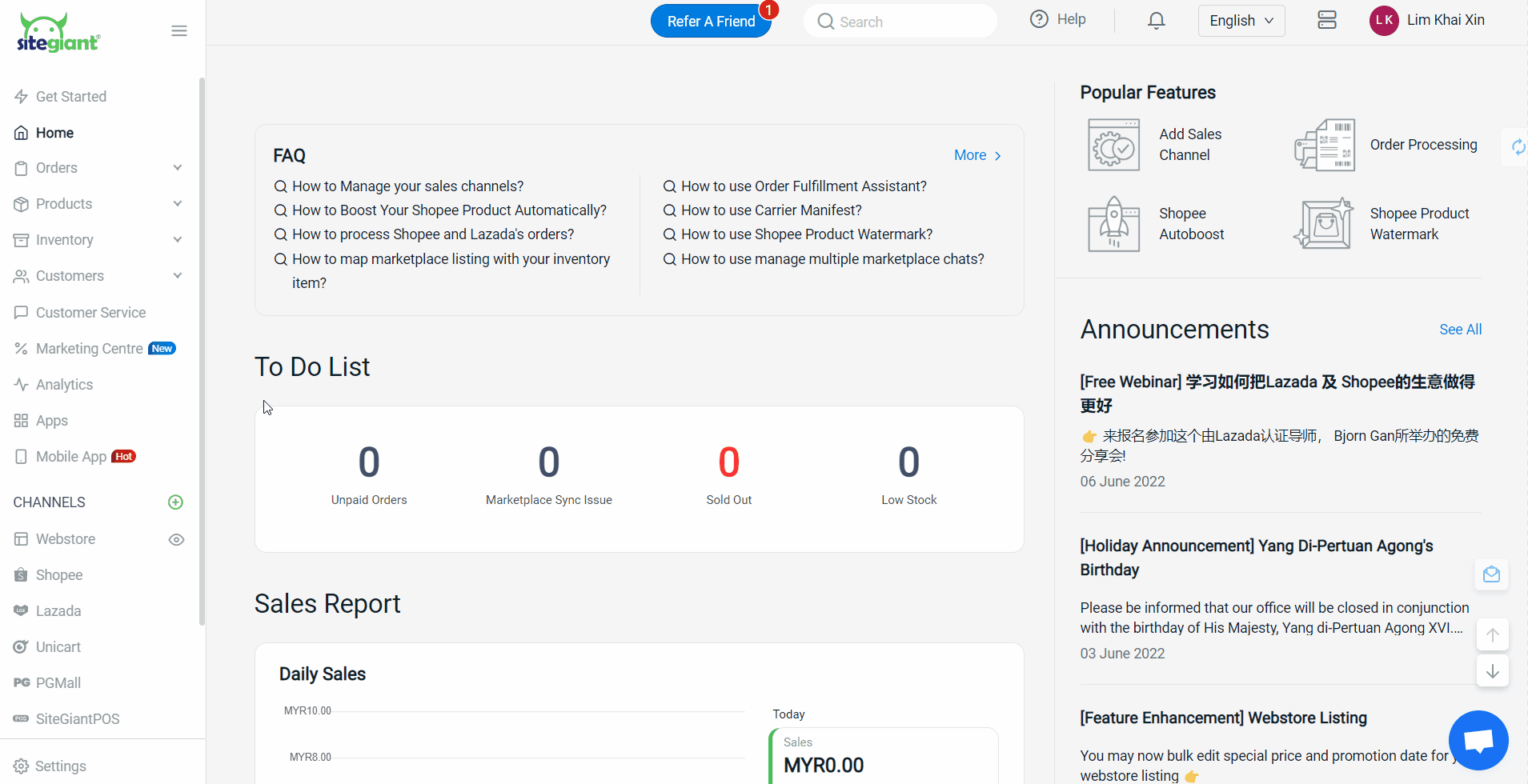 Step 2: Insert your Channel Name, Display Name and User Name > click Connect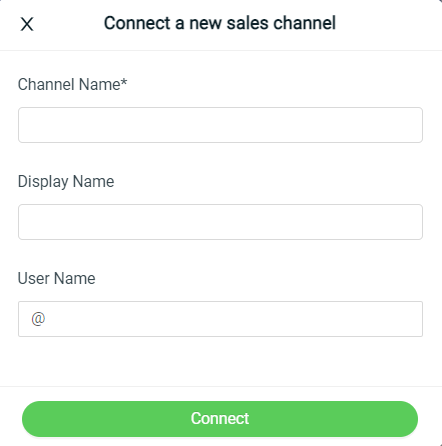 ---
3. Create a Telegram Order Form
Step 1: Go to Telegram from the SiteGiant Dashboard menu
Step 2: Click on the Add Order Form button

Step 3: Fill in the Form Title

Step 4: Click on the Select Products button to add products to the form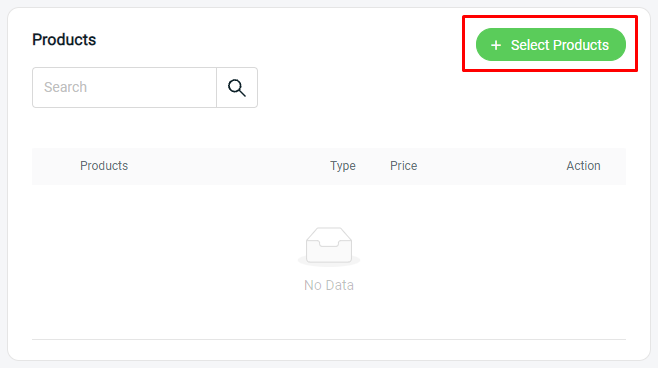 Step 5: Select the product that wants to add to the form, and click Add Product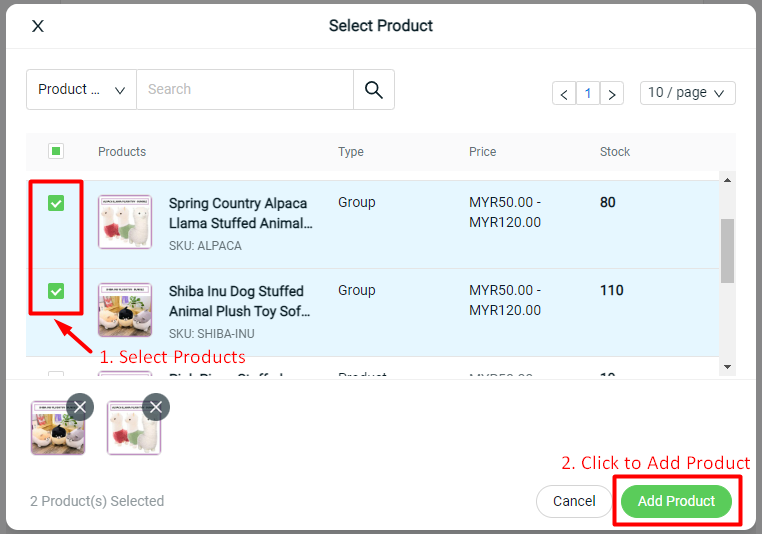 Step 6: Save the form once done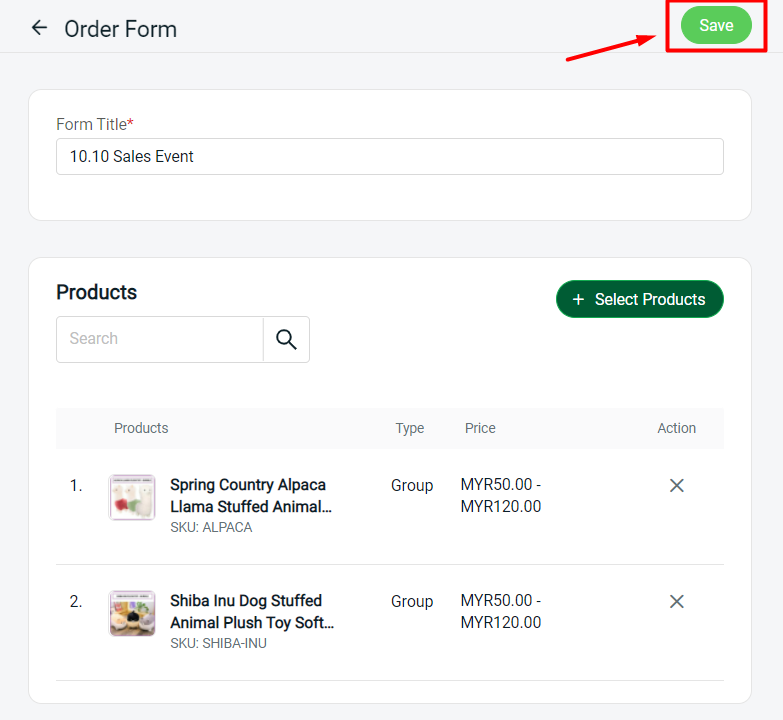 ---
4. Share Link to Customer
Step 1: Click on the Telegram icon

Step 2: Copy the link for the Telegram Order Form

Step 3: Share the link with your customer. You can download the Telegram Desktop Apps from here.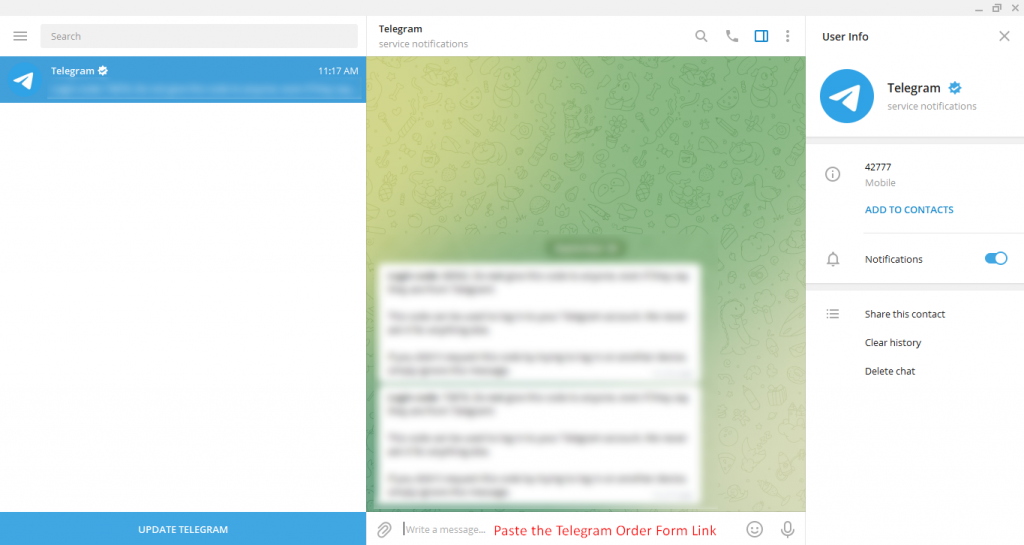 ---
5. Place Order (From Customer Perspective)
Step 1: Your customer may need to fill up the contact information from the Telegram Order Forms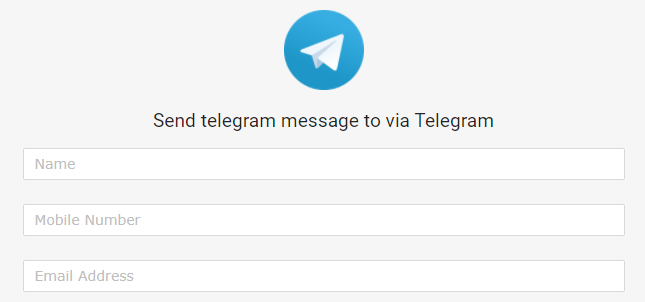 Step 2: Insert the quantity for the product > click the Checkout button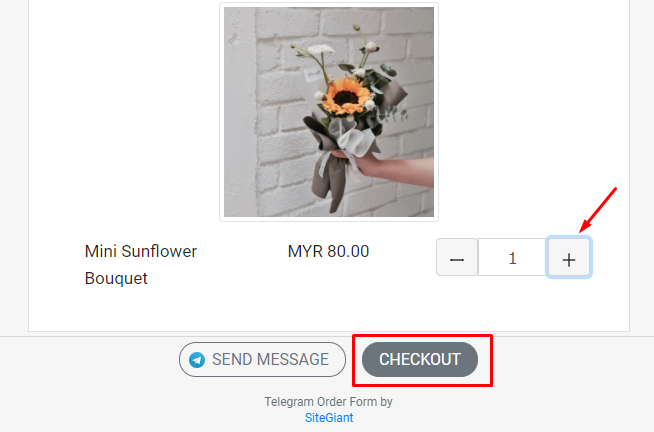 Step 3: The customer can proceed with the checkout process in your webstore

Step 4: If there are any queries, the customers can reach you by clicking on the 'Send Message' button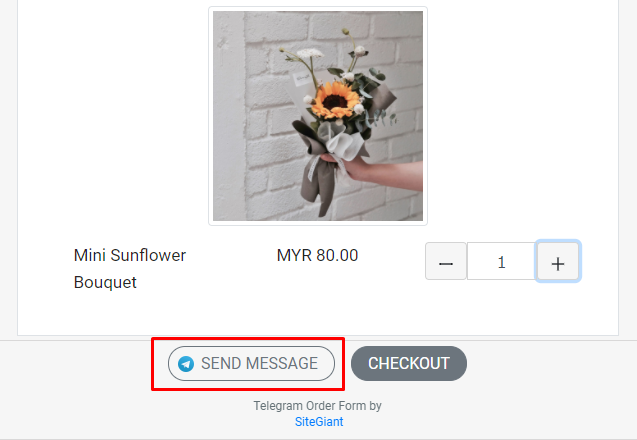 Step 5: The customer can send the message to you