1. Introduction
2. Check Unscanned Orders (Carrier Manifest)
3. Check Unprinted Orders (Shipping Label)
4. Additional Information
1. Introduction
Some orders are overlooked and having difficulties tracing back the orders? Consequently, this situation might cause the order's shipping label to miss out on the printing process, or the parcel is not shipped to the customer. With Order Fulfillment Log, you will be able to filter out the unprinted or unscanned shipping labels.
---
2. Check Unscanned Orders (Carrier Manifest)
Step 1: Navigate to Orders > Fulfillment > Order Fulfillment Log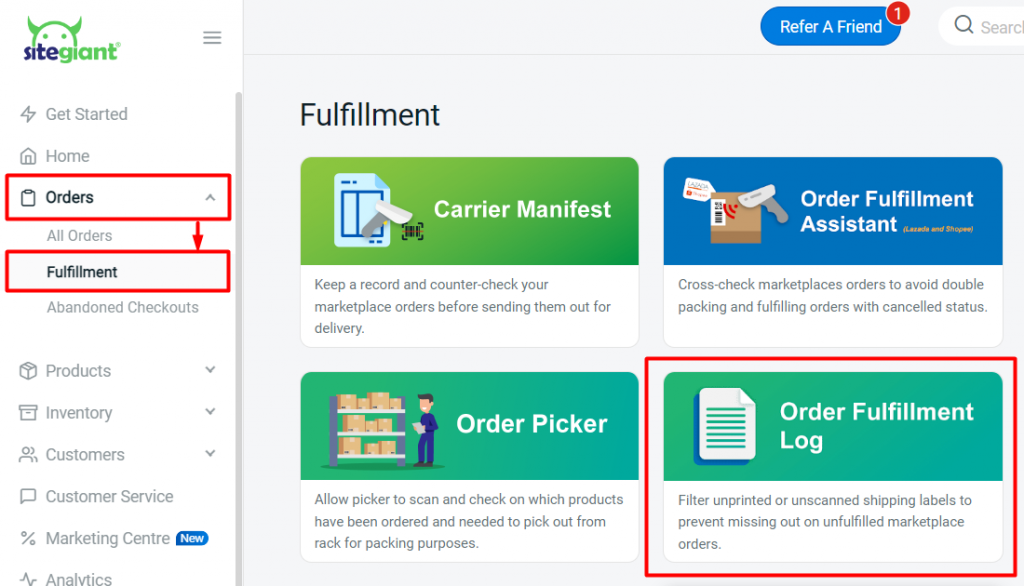 Step 2: Click on All Orders > choose Unscanned Orders (Carrier Manifest) to filter out the orders which already print shipping labels but have not yet scanned in the Carrier Manifest

💡Tips: How to Use Carrier Manifest
Step 3: The orders that are NOT scanned in Carrier Manifest will be shown

Step 4: Therefore, any printed and packed orders that might have been missed out for shipping will be listed down.
---
3. Check Unprinted Orders (Shipping Label)
Step 1: Click on All Orders > choose Unprinted Orders (Shipping Label) to filter all the orders that shipping labels have not been printed

Step 2: The orders that are NOT printed in Order Processing will be shown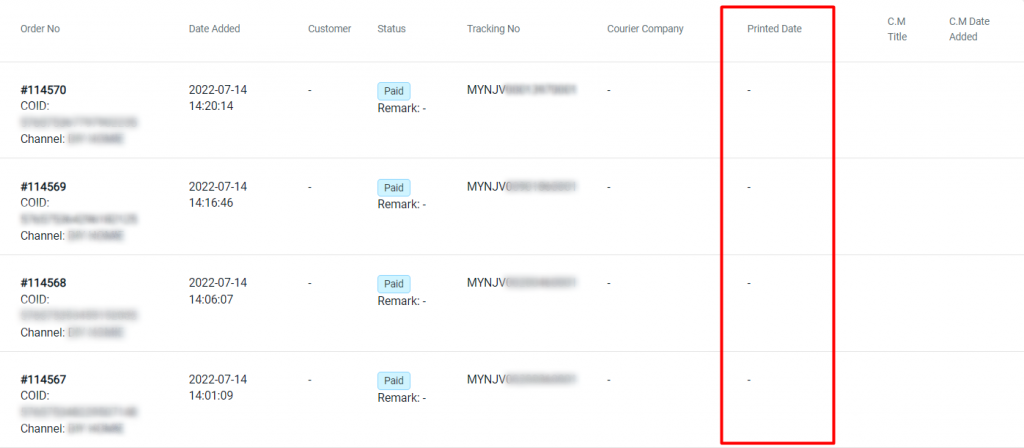 Step 3: Hence, you can cross-check those orders that might have been missed out during the process of Shipping Label printing
---
📝Additional Information
1. Search by Marketplace Order ID or Tracking No
Use the Marketplace Order ID or Tracking No to quickly search for the order

2. Apply Filter
You can filter the order by Channel, Order Status, Order Date, Printed Date, C.M. Title or Date, or Courier Company > Apply to show the results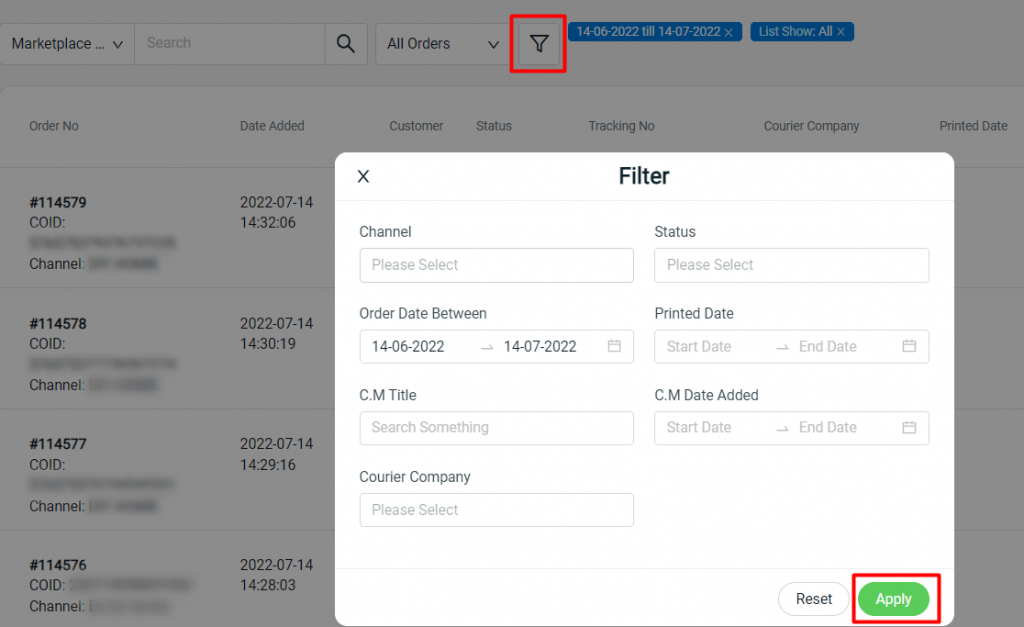 3. Export to CSV File
Go to More(…) > Export Data > Download the exported CSV file