1. Introduction
2. Set Up Bank Transfer Payment Method
3. Checkout Via Bank Transfer (From Customer Perspective)
1. Introduction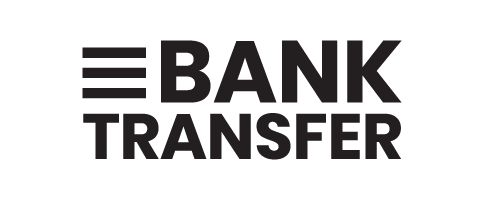 Bank Transfer is an offline payment method in which customers will have to bank in money to you via a Cash Deposit machine or perform bank transfers manually to your account. Bank account details will be shown during the checkout process for customers to make payments.
---
2. Set Up Bank Transfer Payment Method
Step 1: Go to Settings > Payments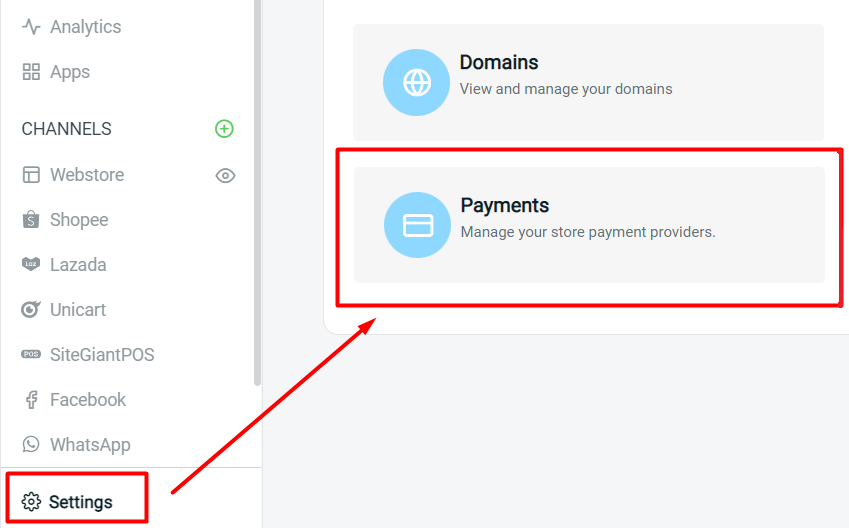 Step 2: Click on Add Payment Method and select Bank Transfer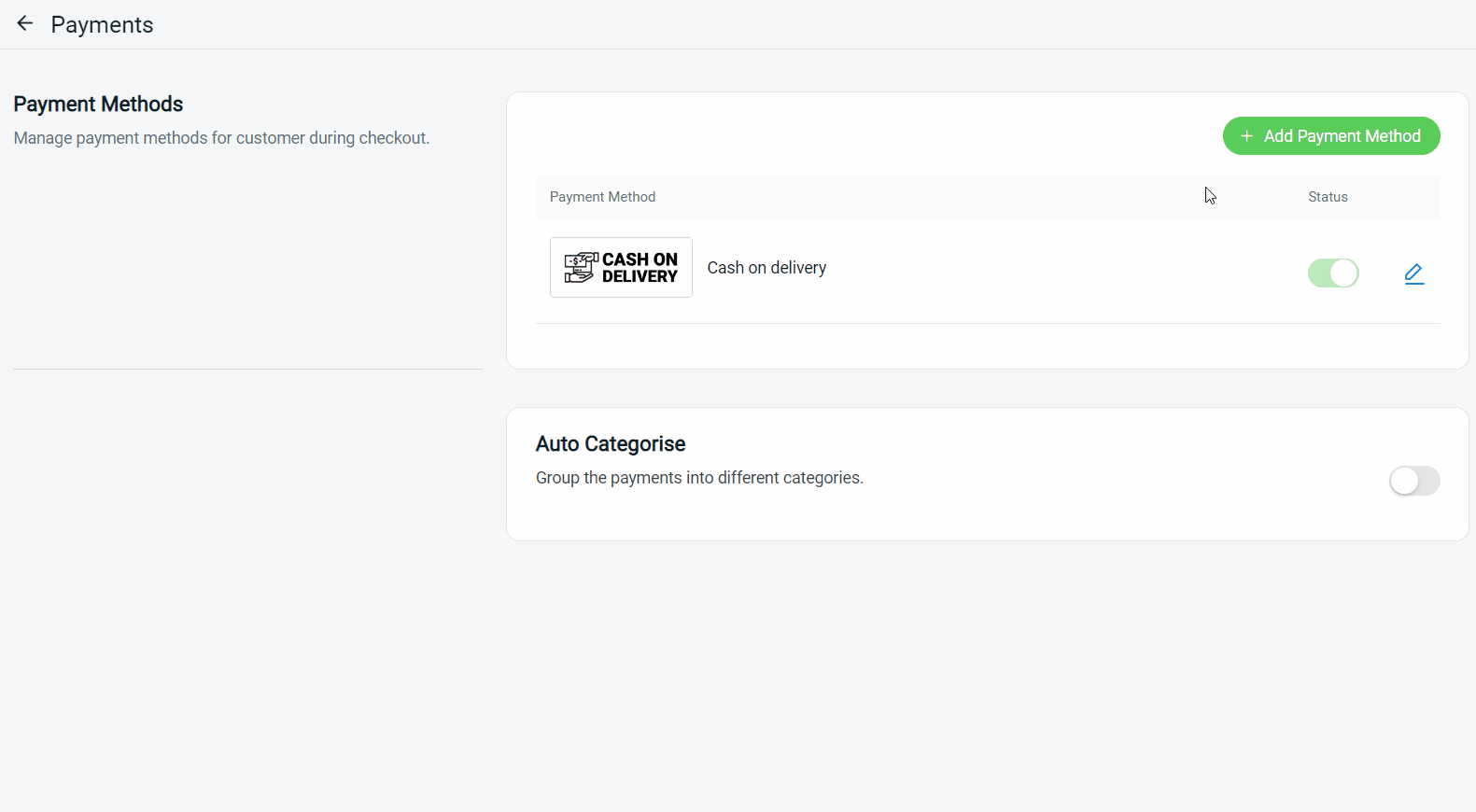 Step 3: Fill in the Display Name for the Bank Transfer payment method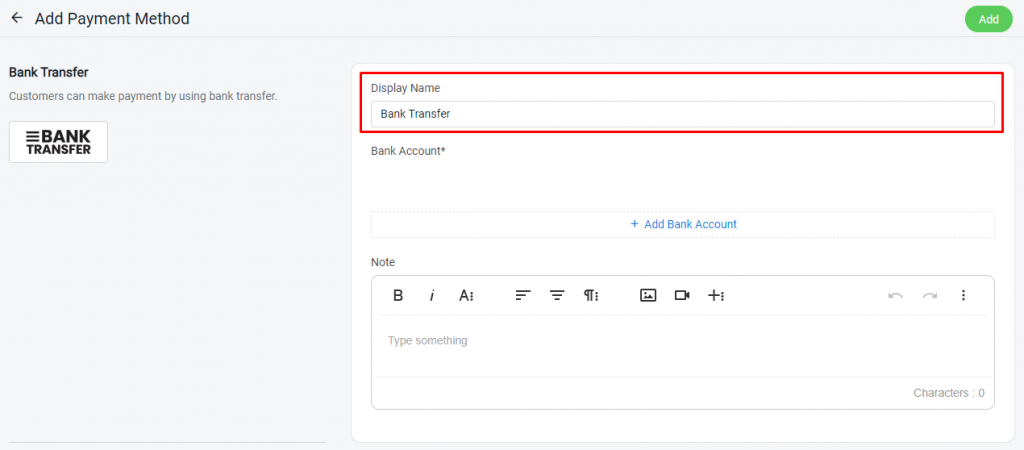 Step 4: Click on the + Add Bank Account button > select your preferred Bank > enter the Account Name and Account Number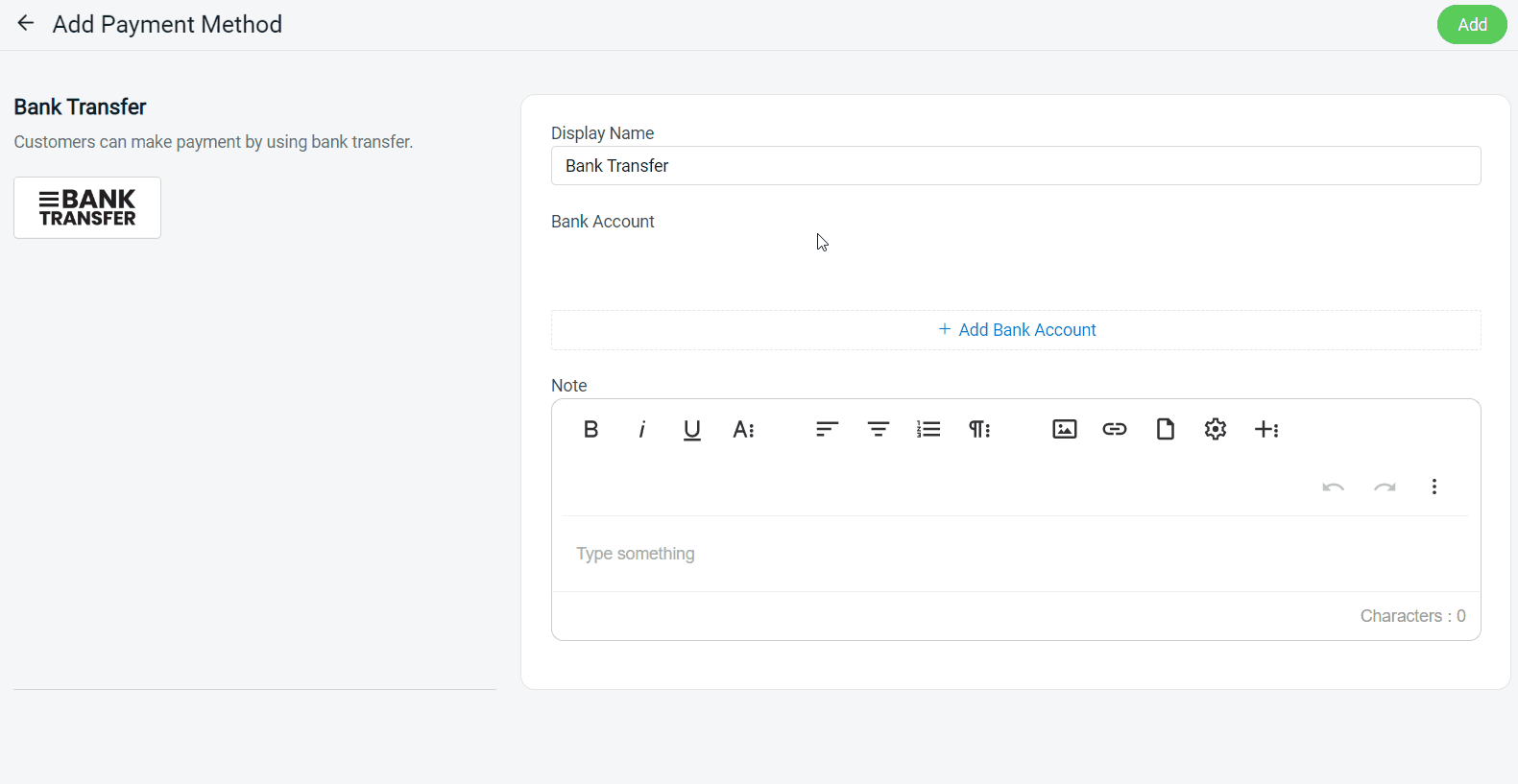 Step 5: You may Edit or Delete the Bank information, or add on more Bank Account (optional)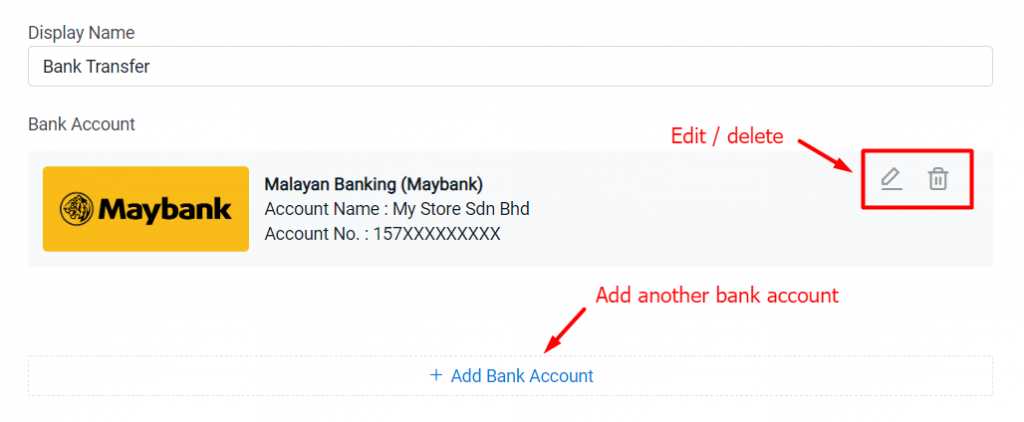 Step 6: You may add extra remarks or notes for your customer in the Note section (optional)

Step 7: Click on the Add button at the top right corner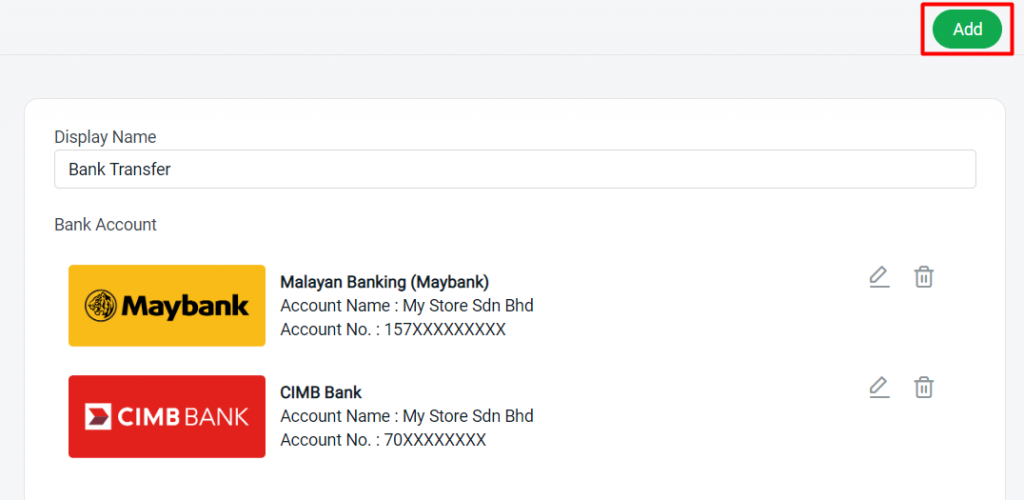 Step 8: Make sure the status of the Bank Transfer is enabled

---
3. Checkout Via Bank Transfer (From Customer Perspective)
Step 1: The customer can choose Bank Transfer as the payment method when checkout order > Place Order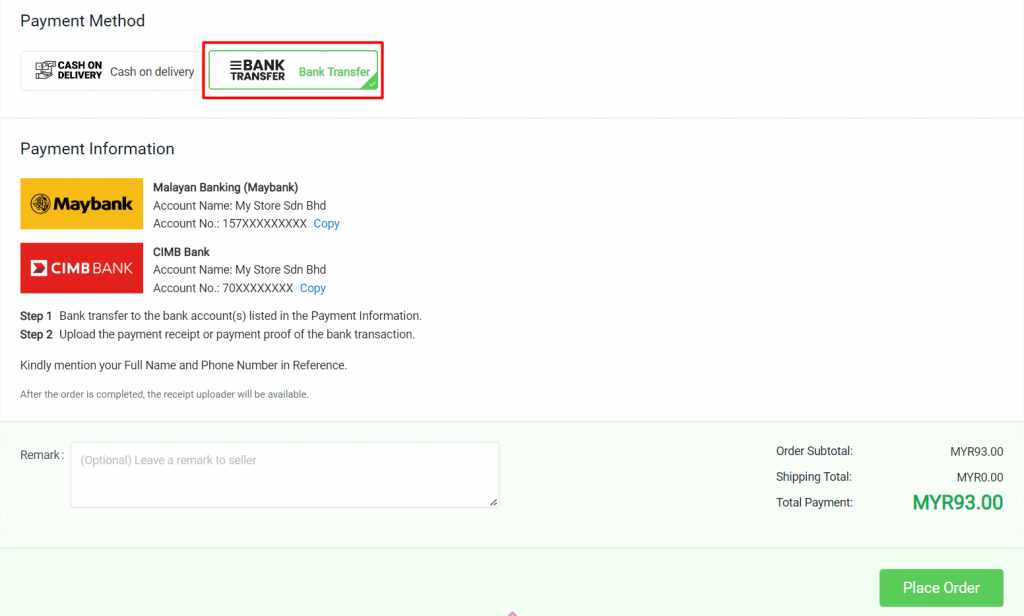 Step 2: The Payment Information will be shown again on this page > after the customer successfully made the payment, upload the receipt or payment proof below and Submit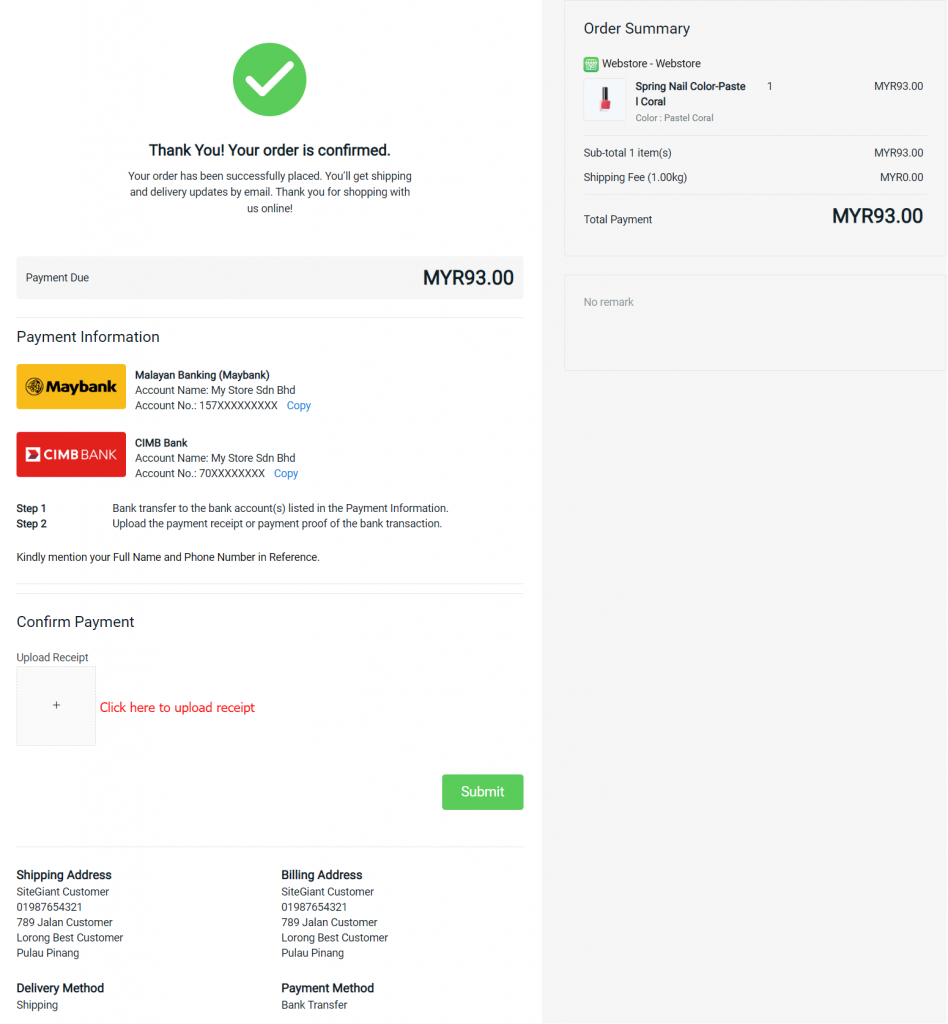 📌Note:
Order made with Bank Transfer payment method will come with Unpaid status as it requires sellers to Mark as Paid after confirming payment received.