Go to Settings.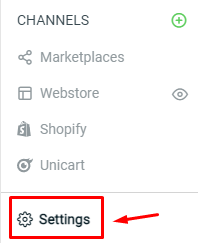 2. Select Sales Channels.

3. Click on the Settings button to set the Channel Name, select Warehouse and adjust details to sync.

4. The settings will pop up as follows, click on Save once done.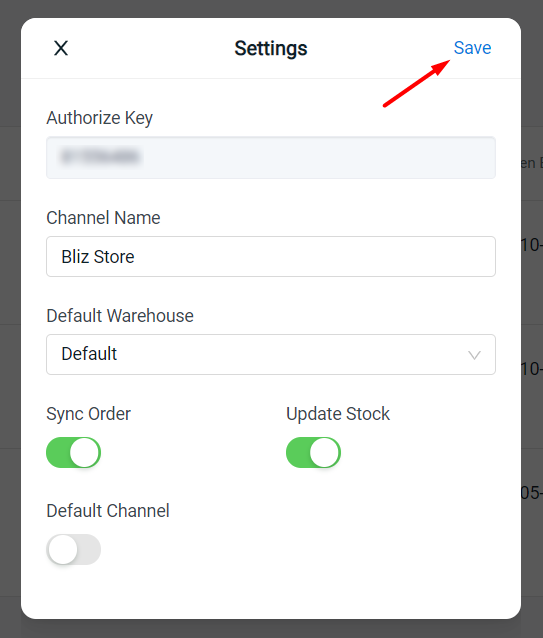 3. If you would like to make adjustments on your sales channel integration, click on the More('…') button.

4. You will be able to adjust the following things for your Sales Channel.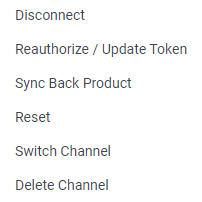 Note:

i) Disconnect - Deactivate your Sales Channel and stop any syncing process.

ii) Reauthorize/Update Token - You may use this to change the connected marketplace account or update the authorization token.

iii) Reset - Clear all data of the selected Sales Channel.

iv) Switch Channel - Change the marketplace channel type (e.g. Change from Shopee channel to Lazada channel).

v)Delete Channel - Remove the selected Sales Channel.

iv) Unsubscribe - If you have bought additional Sales Channel, you may unsubscribe here (Note: It will take effect at the end of billing date).