1. Introduction
2. Setting Up Product Description Tabs
1. Introduction
With Product Description Tab Apps, you can separate your lengthy product description into different tabs to make it easier for your customers to read.
---
2. Setting Up Product Description Tabs
Step 1: Navigate to Apps > Webstore, and click on the Product Description Tab app.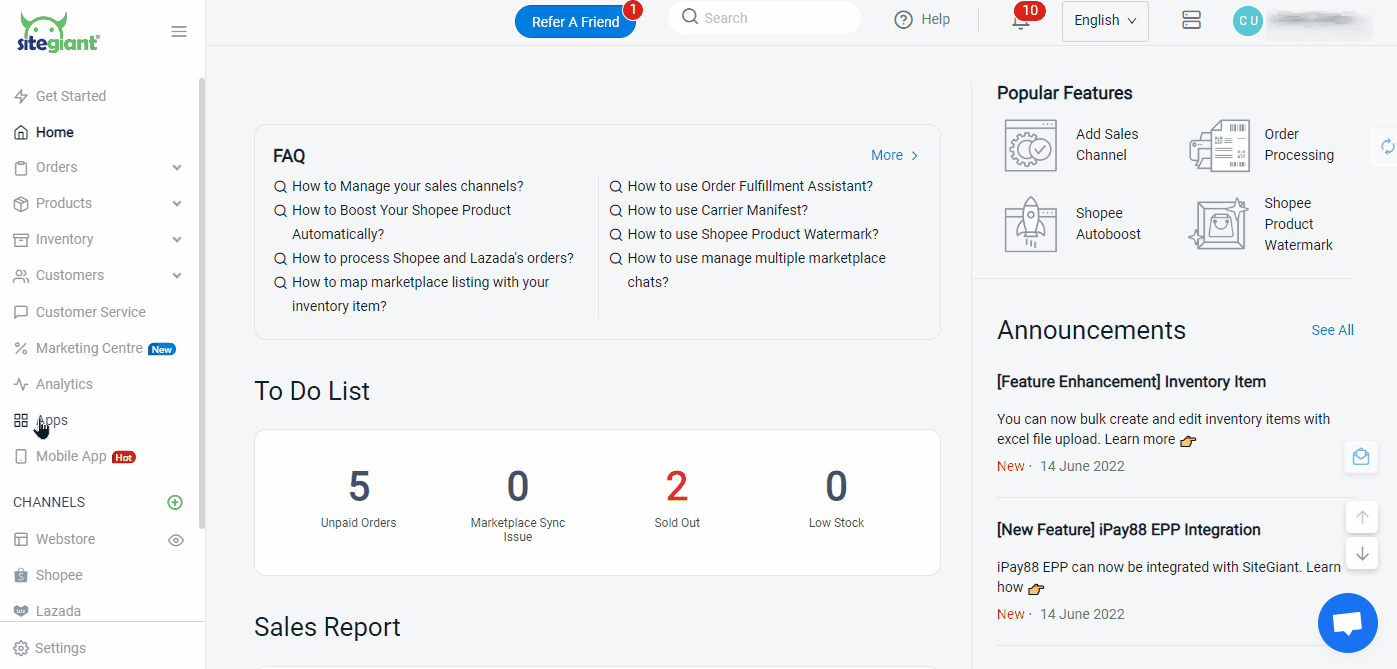 Step 2: Enable the Status and click 'Save'.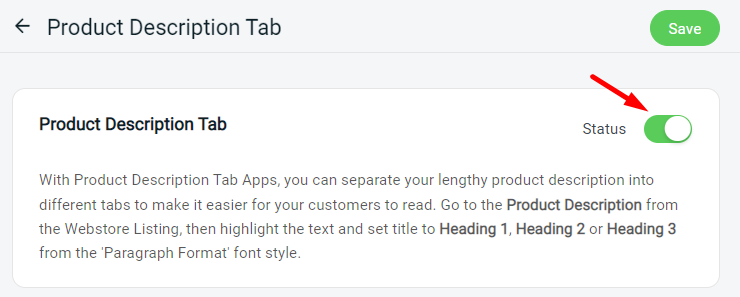 Step 3: Now, go to Webstore Listing to edit or create a new product.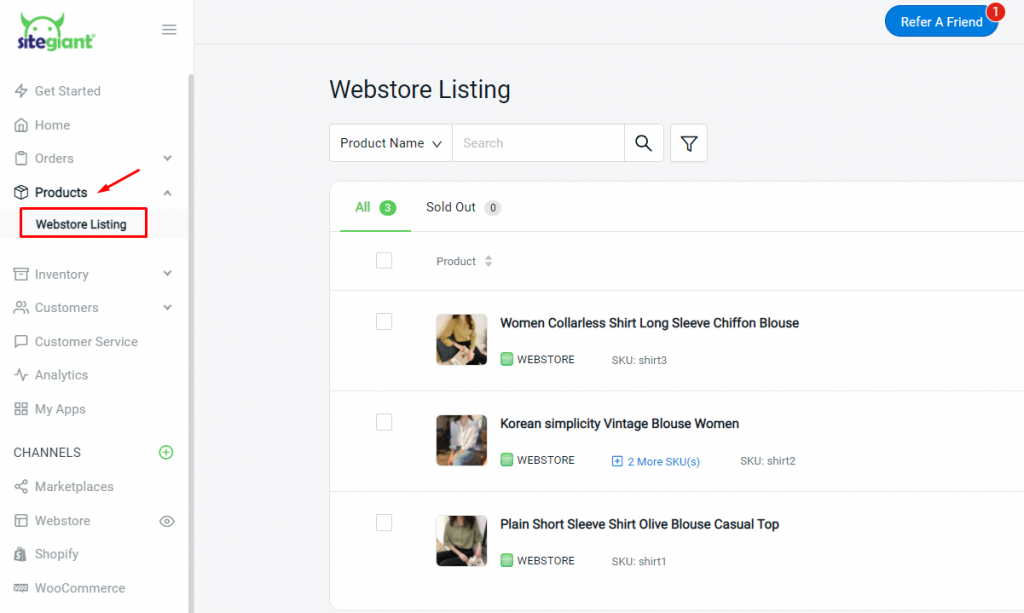 Step 4: In the Description section, set the Title as Heading 1, Heading 2, or Heading 3. (This will become the title of the Tabs)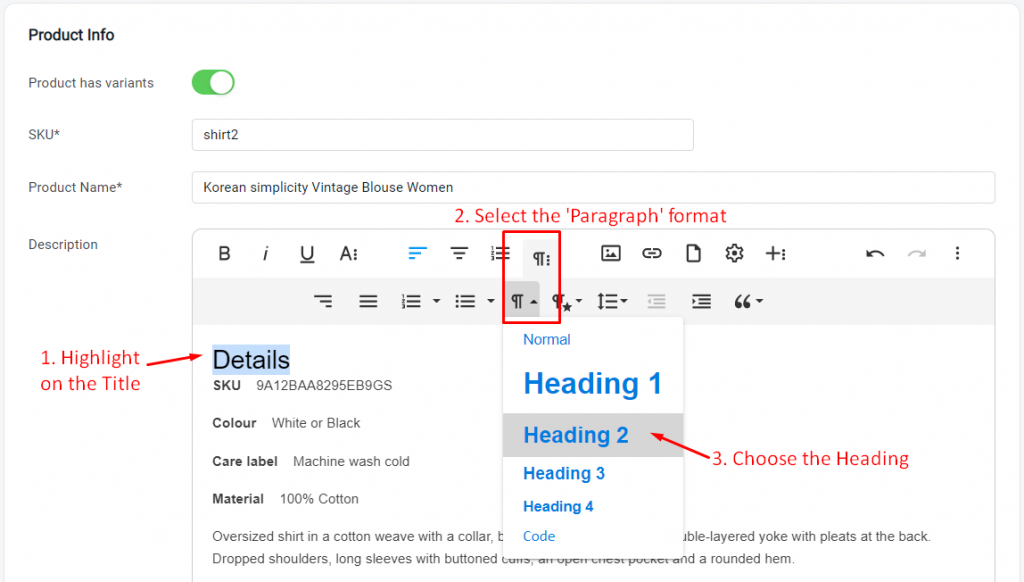 6. Save upon completion.
---
Finally, you will have your product description shown below.