1. Introduction
2. Marketplace Pricing Management
1. Introduction
Marketplace Pricing Management allows you to manage your product selling prices and promotion prices of Webstore, Lazada, Shopee and TikTok marketplaces in one place. It is useful when there is an increase or decrease in product prices, so you can use Marketplace Pricing Management to update new prices to marketplaces. You can also set different prices for your products and sync them to different marketplaces.
📌Important Note: This feature is used together with Master SKU, thus you will have to group your products in marketplaces to Master SKU prior. Learn more on How To Set Master SKU.
This feature is only available in SiteGiant ERP Turbo Plan and above.
---
2. Marketplace Pricing Management
Step 1: Navigate to Apps on the sidebar menu > Marketplaces > Marketplace Pricing Management.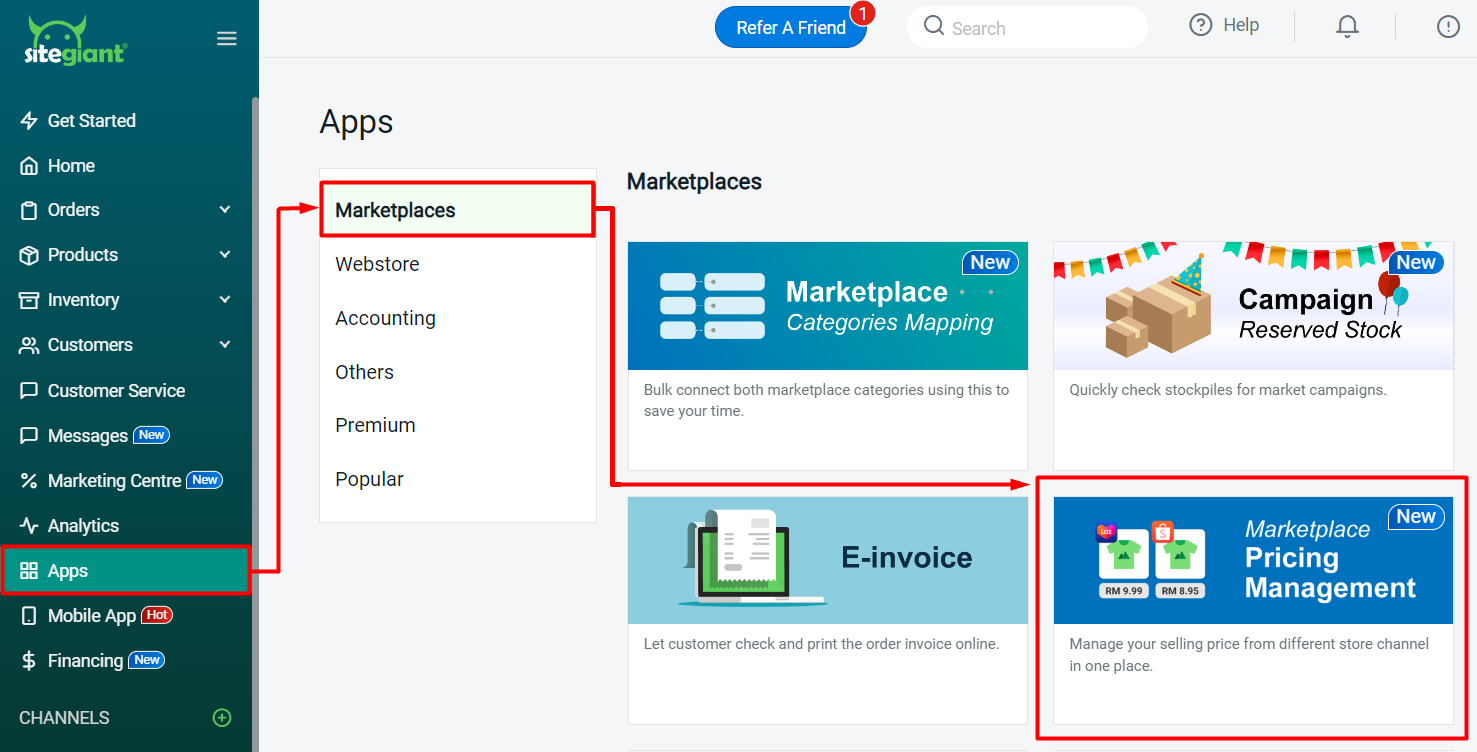 Step 2: You can select a specific marketplace and store to view > you can also search by the Master SKU, Product Name or SKU > fill in the prices that you wish to sync in each marketplace.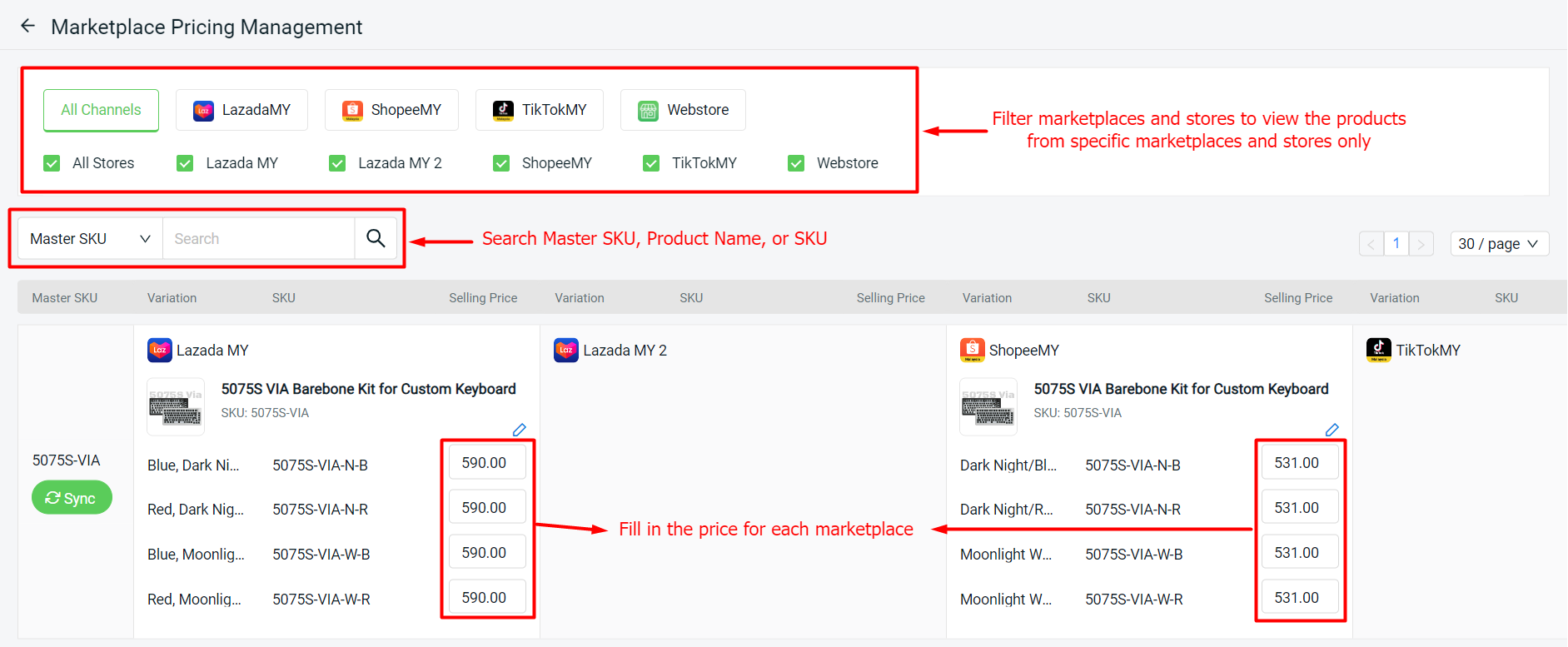 📌Note: The Selling Price will show the Promotion Price if your products are in a promotion.
Step 3: You can also click on the Edit button to view and update the promotion/ discounted price > click on the Sync button to update the price for the products in this Master SKU.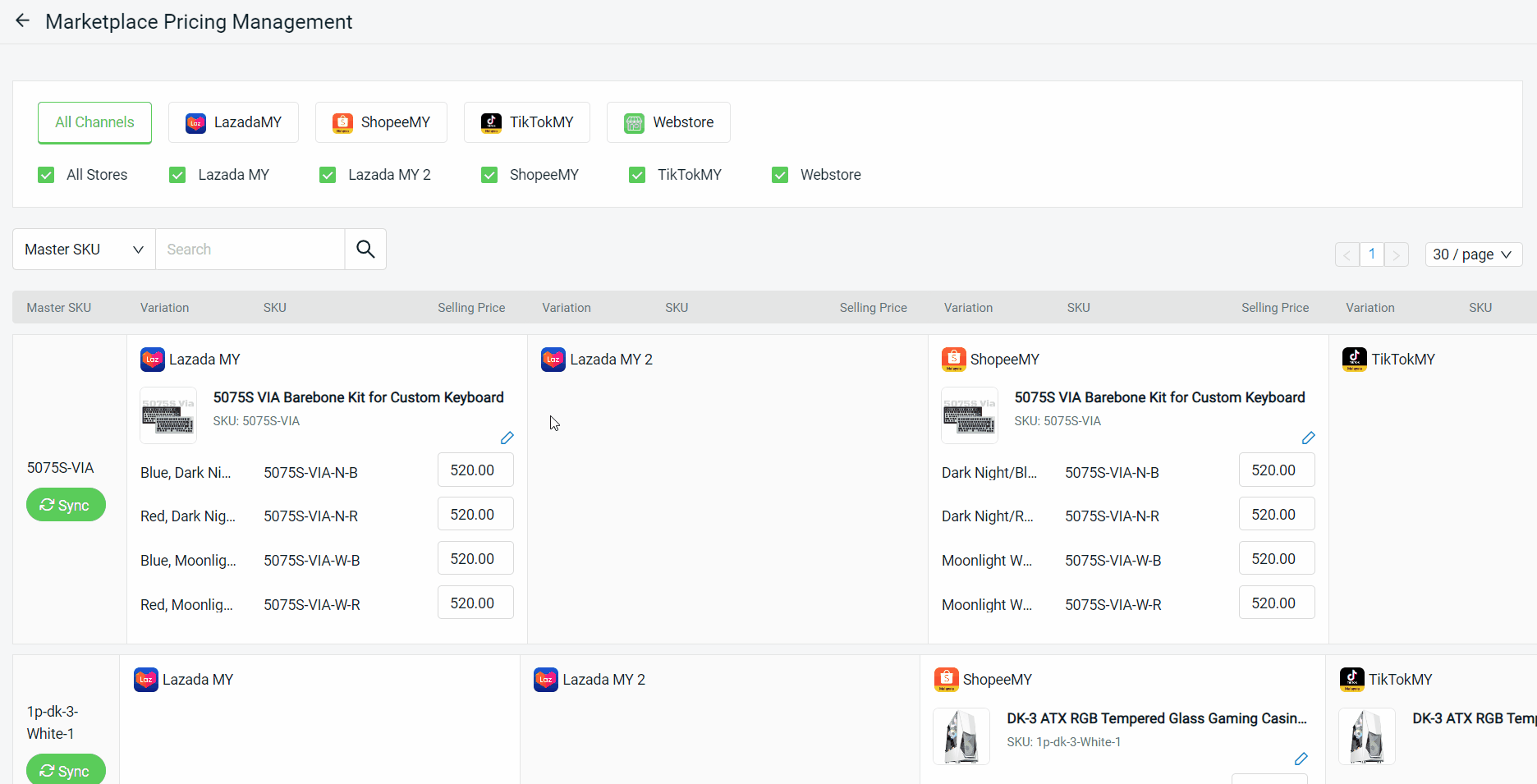 📌Note: For Shopee and TikTok channels, it is unable to assign the products to a promotion. Only products that are already in the promotion are able to edit and sync the promotion price.