1. Introduction
2. Set Master SKU
3. Copy Parent SKU To Master SKU
1. Introduction
Master SKU allows you to group your multi-listing products whereby the same products but listed separately in a marketplace or in different marketplaces. After grouping them together, you can edit or copy the product details across the marketplaces and sync them together with a click. Master SKU only applies to Webstore, Lazada, Shopee, and TikTok Listing. It is highly recommended to use Copy Parent SKU to Master SKU if you are selling the same products across marketplaces with the same SKU.
---
2. Set Master SKU
Step 1: Navigate to your Product Listing (Webstore/Lazada/Shopee) > select product > Set Master SKU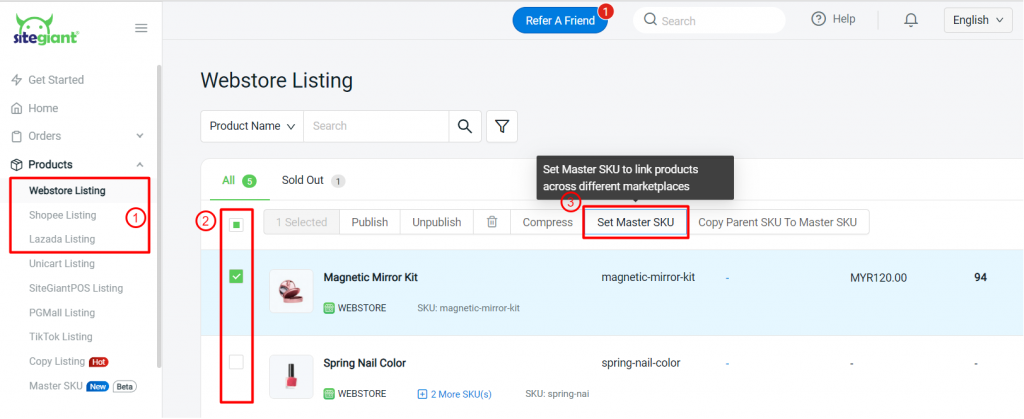 Step 2: Fill in Master SKU name > Set

Step 3: Go to Products > Master SKU, Master SKU created will be listed here. You can hover over the marketplaces to check the product

📌Note: 1 Master SKU can have a maximum of 30 total listings only
Step 4: You are able to view and edit the product details from the marketplaces in one page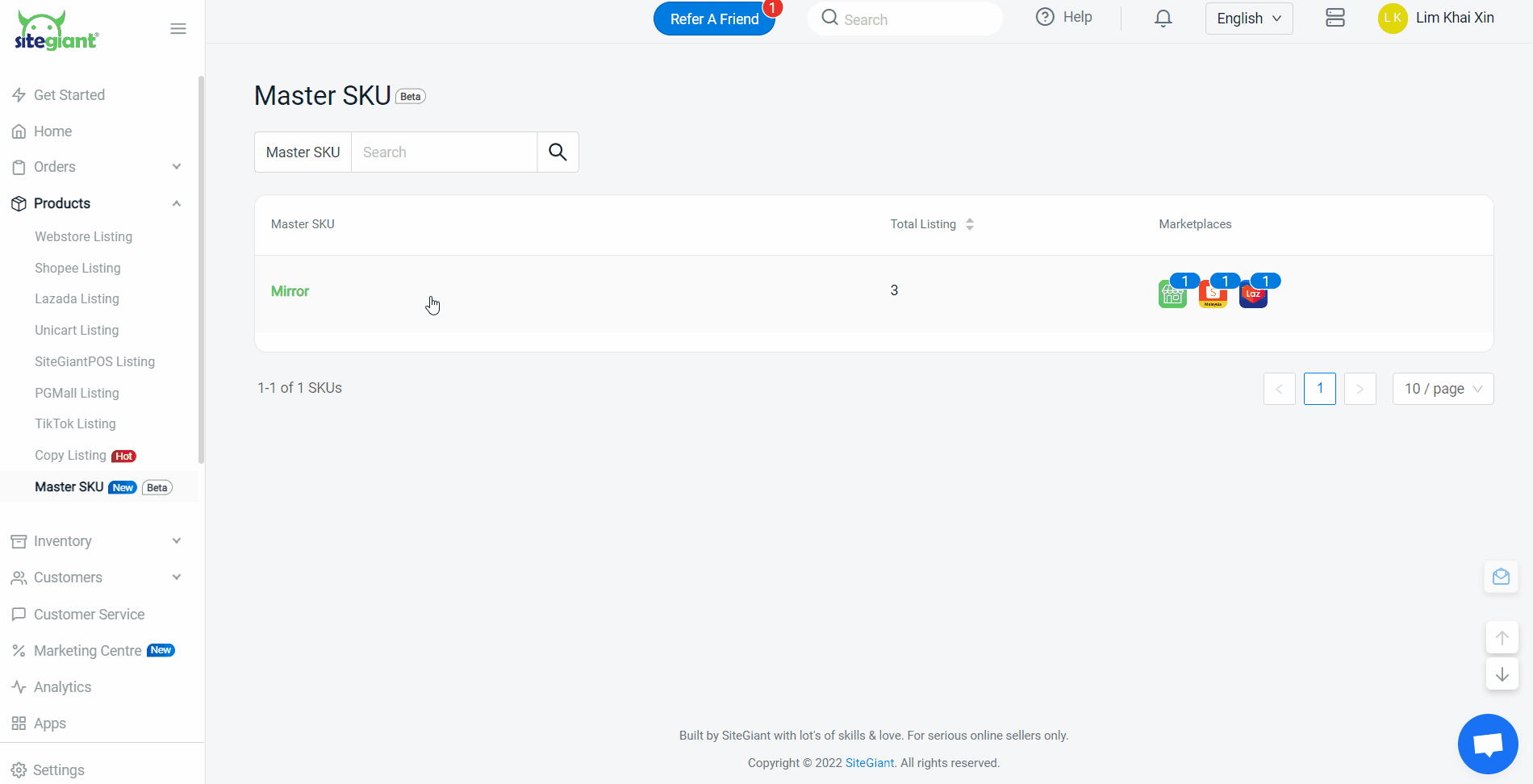 Step 5: You may also perform bulk edit within the same marketplace, copy to the same marketplace or copy to all store
Same Marketplace Bulk Edit
Click on Same Marketplace Bulk Edit icon > edit the details respectively or use bulk settings to update all > Save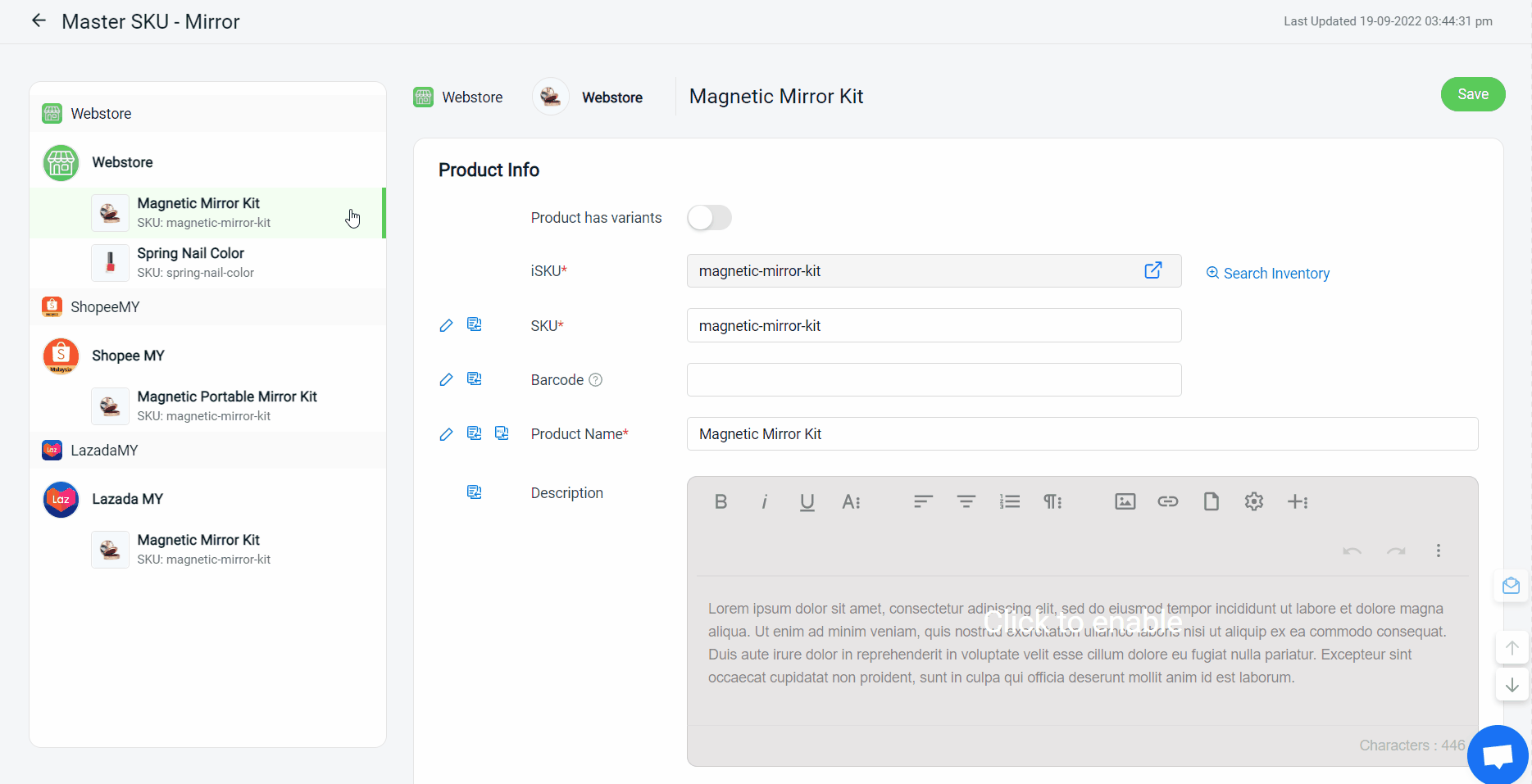 Copy to Same Marketplace
Click on Copy to Same Marketplace icon > the details will be reflected to the same marketplace
Copy to All Store
Click on Copy to All Store icon > the details will copy to all marketplaces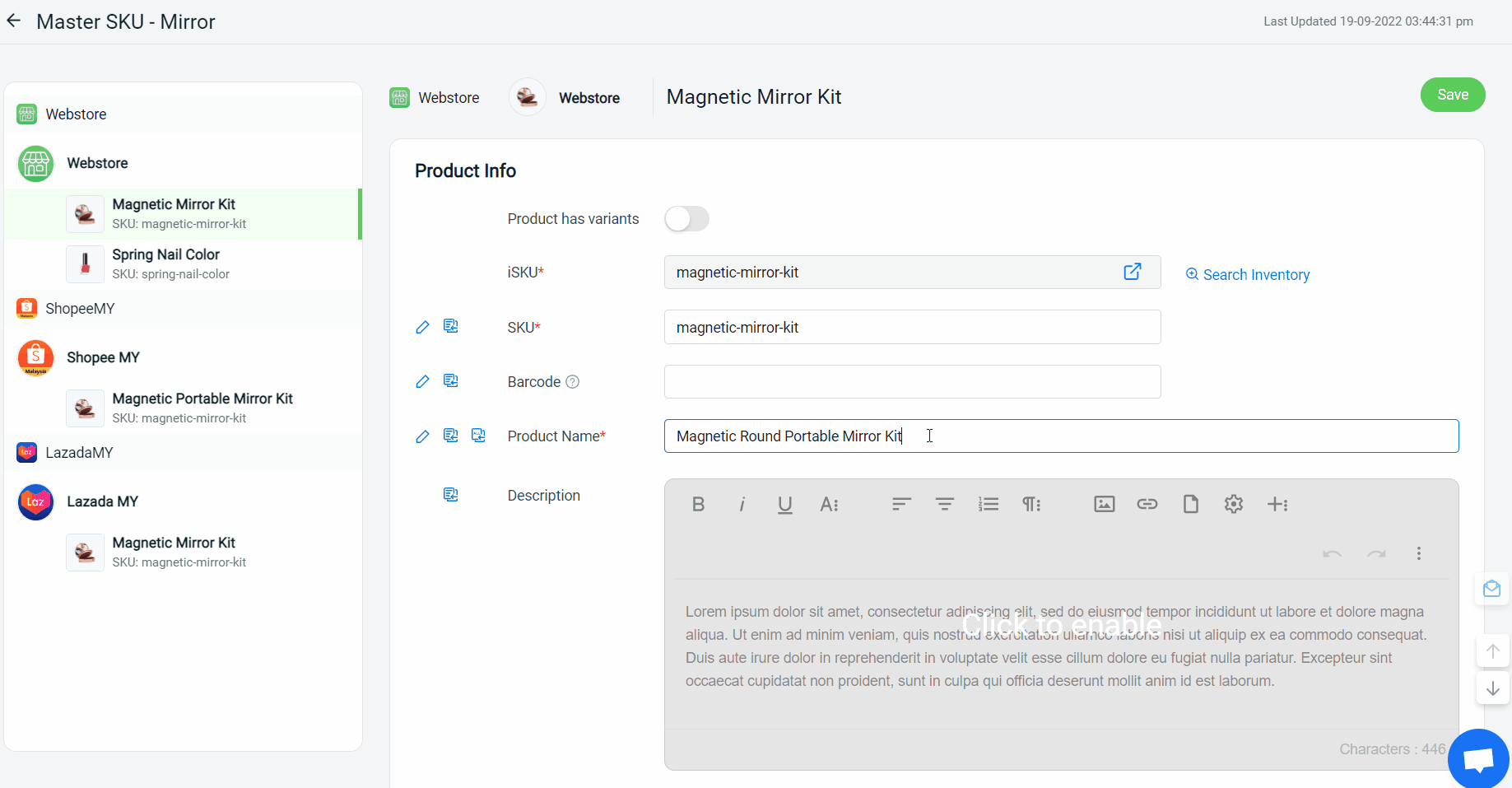 Step 6: The product that was edited before will show this green icon when clicking on another product listing so that you can differentiate which is edited and which hasn't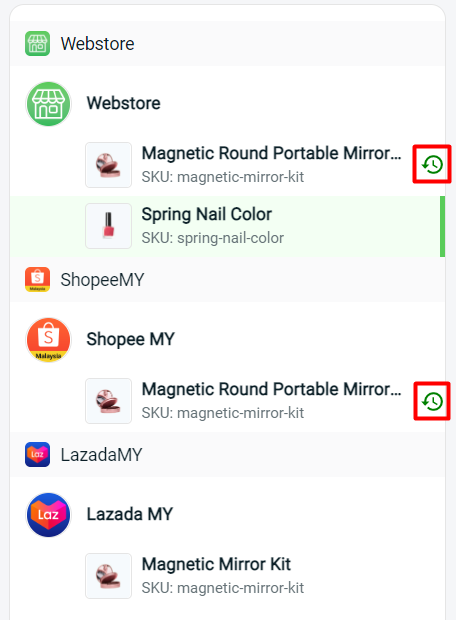 Step 7: Once done editing the product details, click on the Save button to sync the product to the marketplaces at once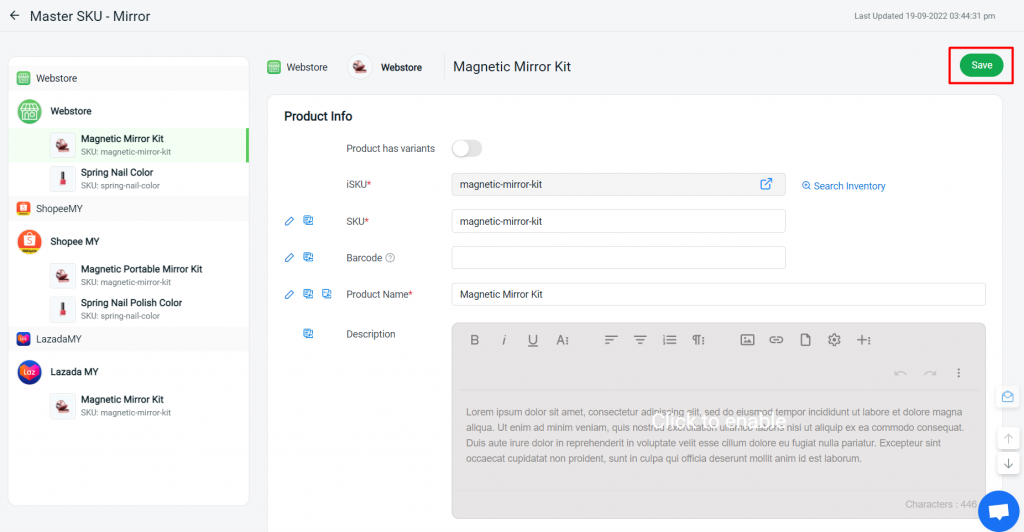 📌Note: If there are any error icon 🛈 beside the product name, it will not be able to Save. Thus, look out for the error icon before you proceed to edit the product details
---
3. Copy Parent SKU To Master SKU
Other than setting the Master SKU name yourself, you may also copy the Parent SKU as the Master SKU. If you are selling the same products across the marketplaces with the same Parent SKU, when copying to Master SKU it will automatically group them together according to the Parent SKU respectively.
Step 1: Navigate to your Product Listing (Webstore/Lazada/Shopee) > select product > Copy Parent SKU To Master SKU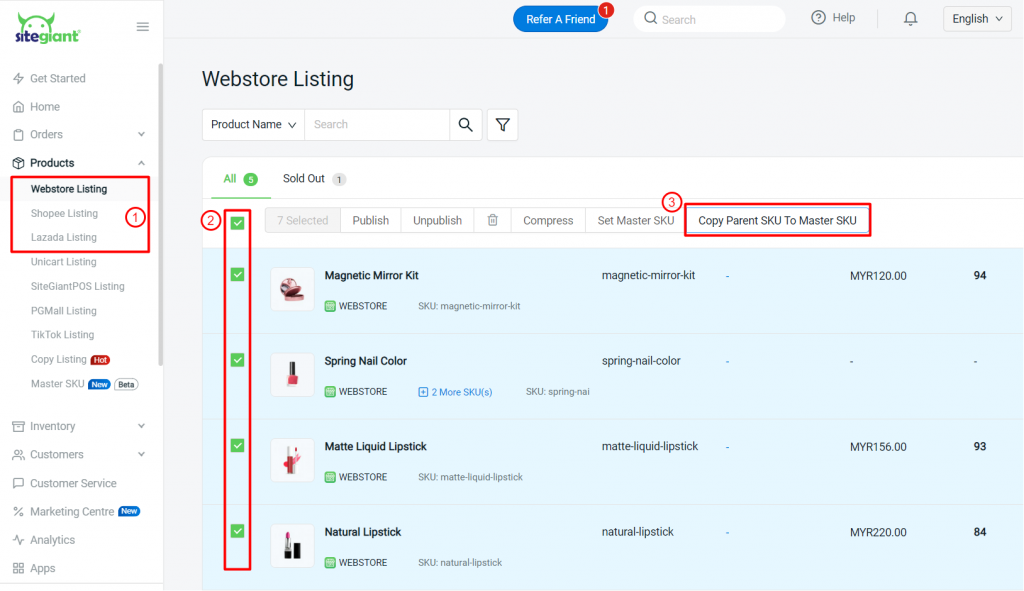 📌Note: It will be failed to copy if Parent SKU is empty or the Parent SKU is too long (max 50 characters)
Step 2: Navigate to Products > Master SKU, the products from marketplaces with the same Parent SKU will group together