1. Introduction
2. Set Up Instagram Integration
3. Customize Instagram Bio Shop Page
4. Customer Perspective
1. Introduction
Instagram Bio Shop is an Instagram-like page that showcases your collection of products and acts as an information hub that shares important links with your followers. It is extremely simple to set up and with just a link, simply post it to your Instagram profile bio to let your potential buyers browse your webstore and place the order.
---
2. Set Up Instagram Integration
Step 1: Log in to your SiteGiant Seller Center > add [+] channels > choose Instagram > Connect To A New Sales Channel.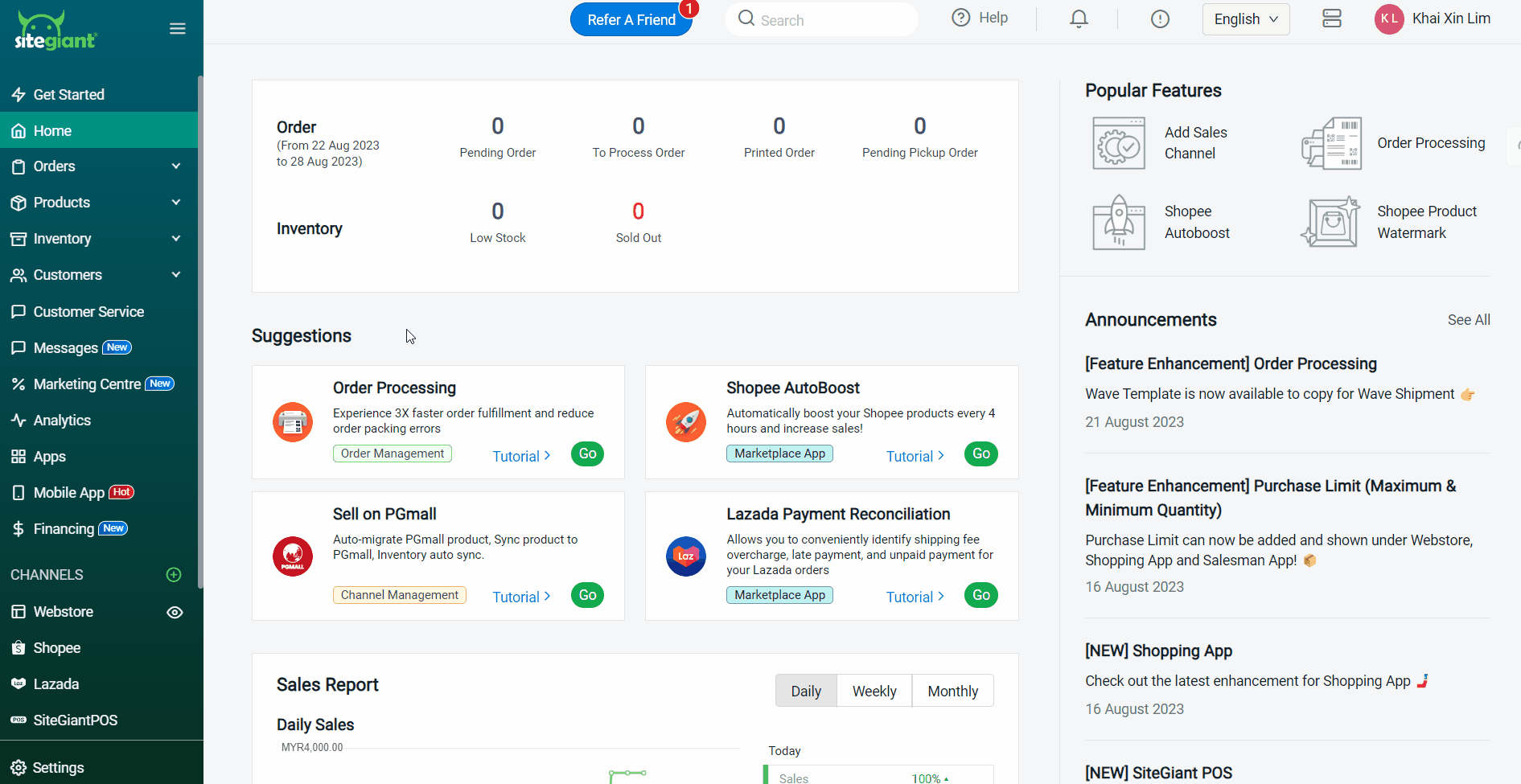 Step 2: Insert the Channel Name, then you will be directed to the Instagram login page > enter your account and password > Log In.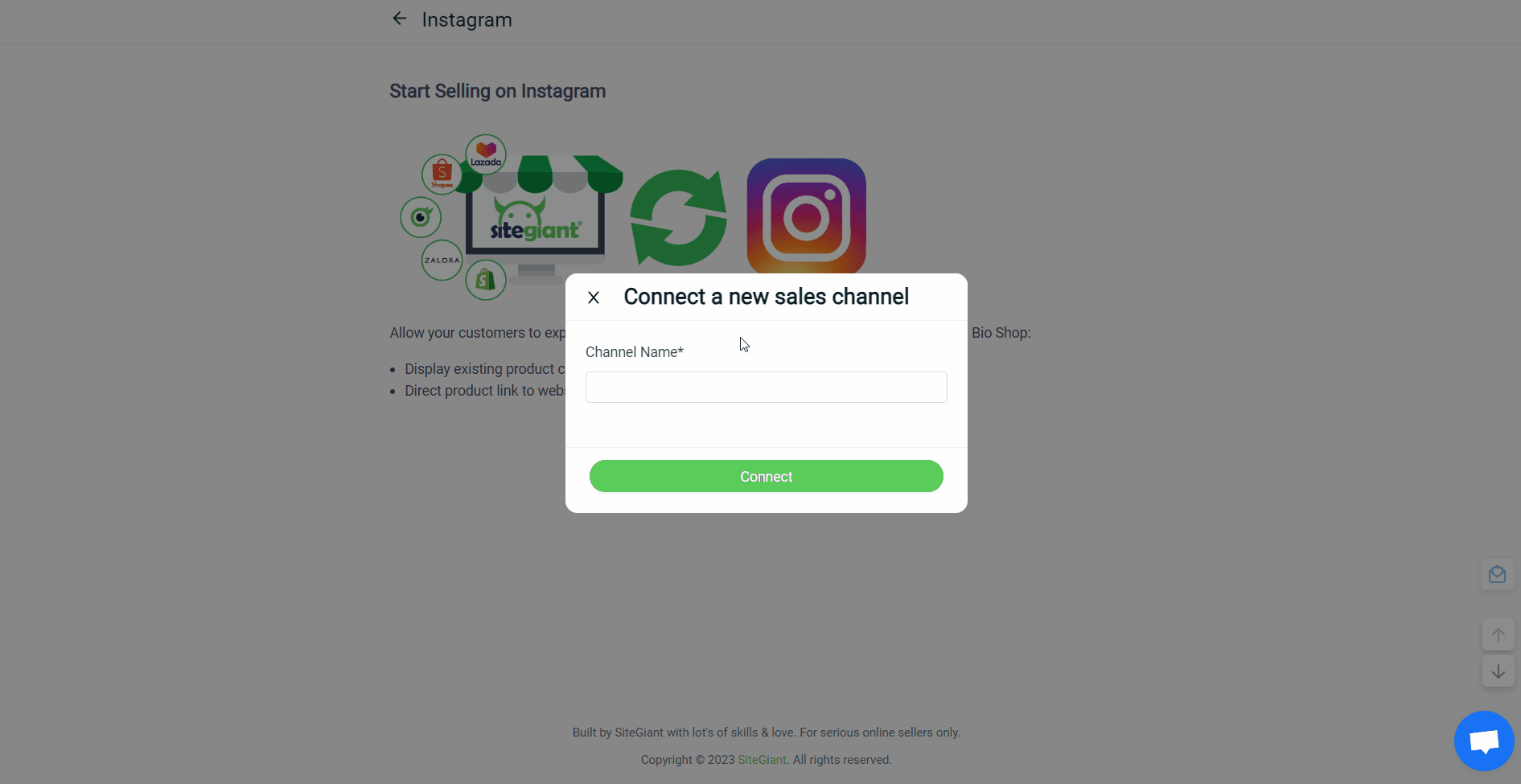 Step 3: Click the Allow button to allow SiteGiant to access your Instagram profile information.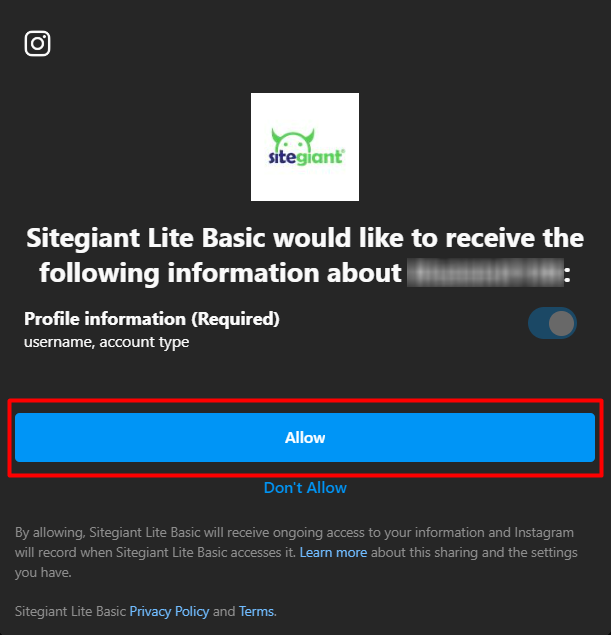 ---
3. Customize Instagram Bio Shop Page
Step 1: Navigate to Instagram on the sidebar menu > Edit Info.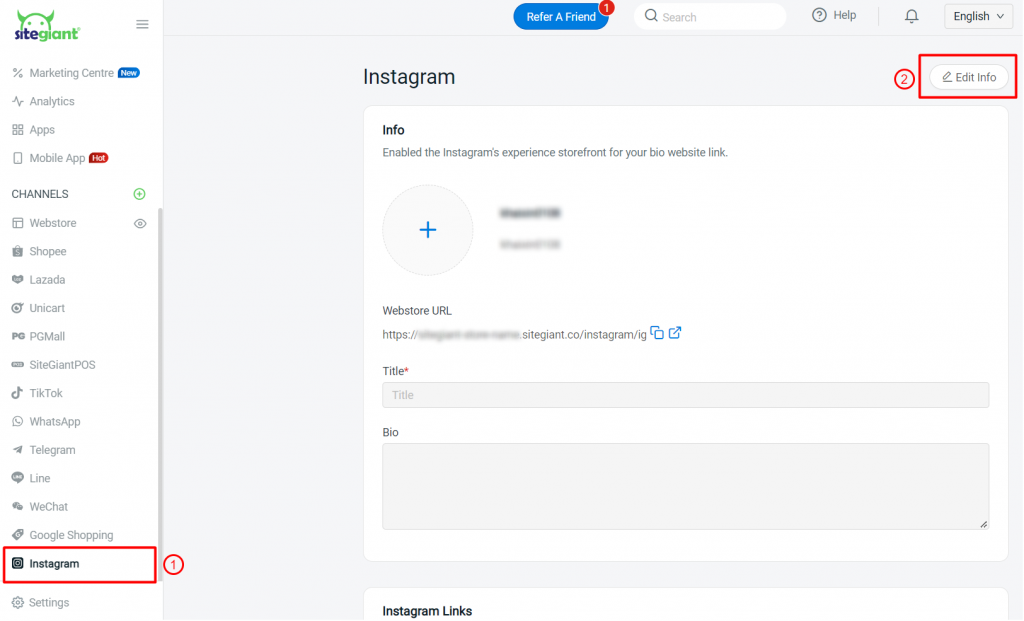 Step 2: Upload your Instagram Bio Shop logo or icon > insert the Title and Bio.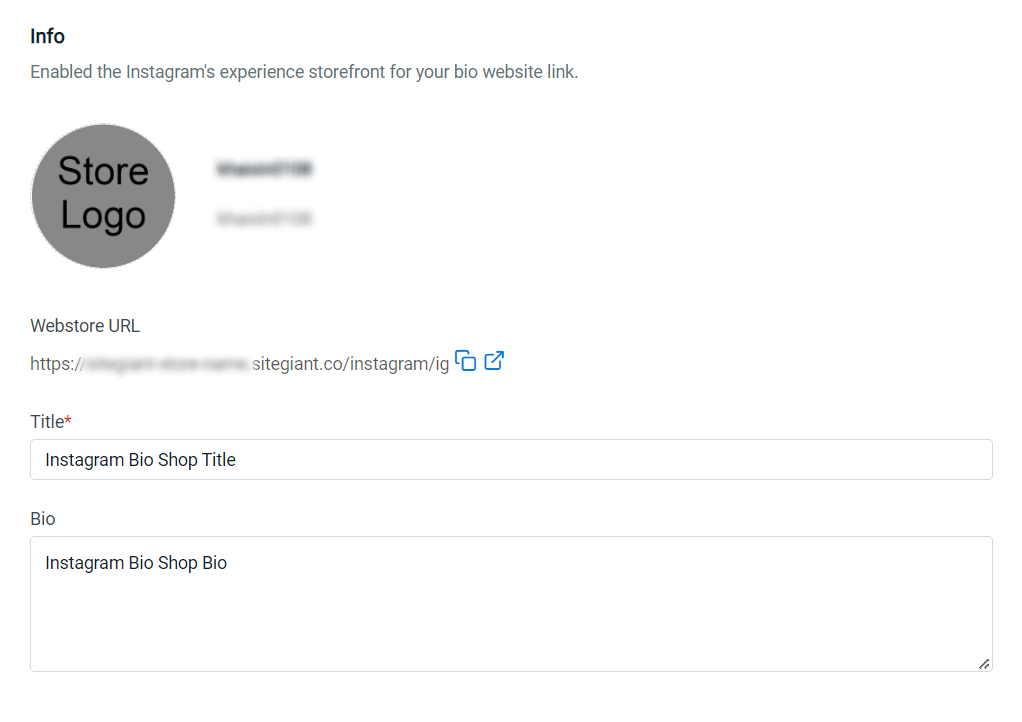 Step 3: You can add up to 10 links to send your followers directly to the particular pages from Instagram Bio Shop.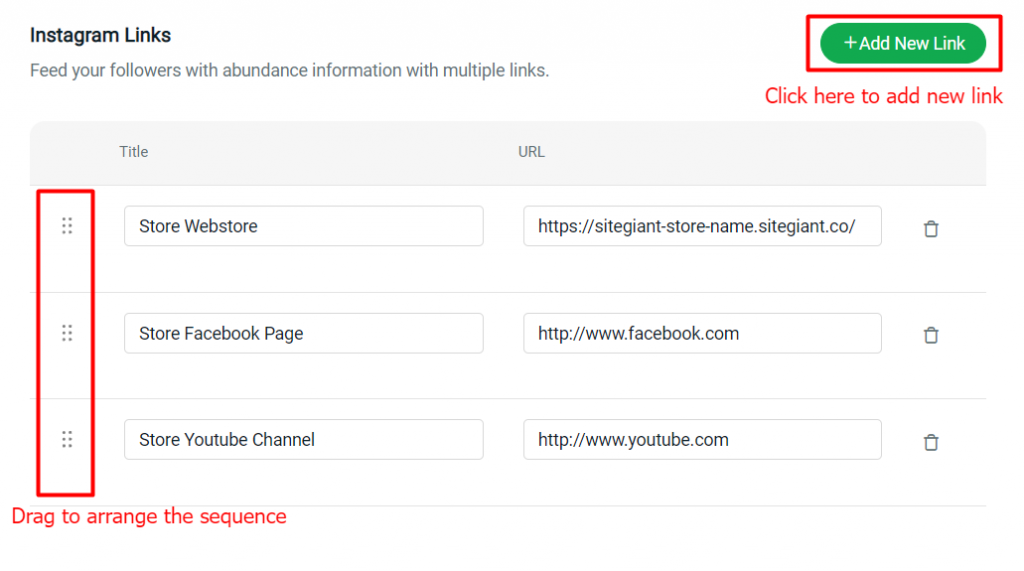 Step 4: Select one product collection you would like to showcase in your Instagram Bio Shop.

📌Note: The Collection will need to be created from Webstore Listing. Learn more on How To Manage Product Collections.
Step 5: Save > copy the Webstore URL and paste the link into your Instagram profile, you can share it anywhere you like too.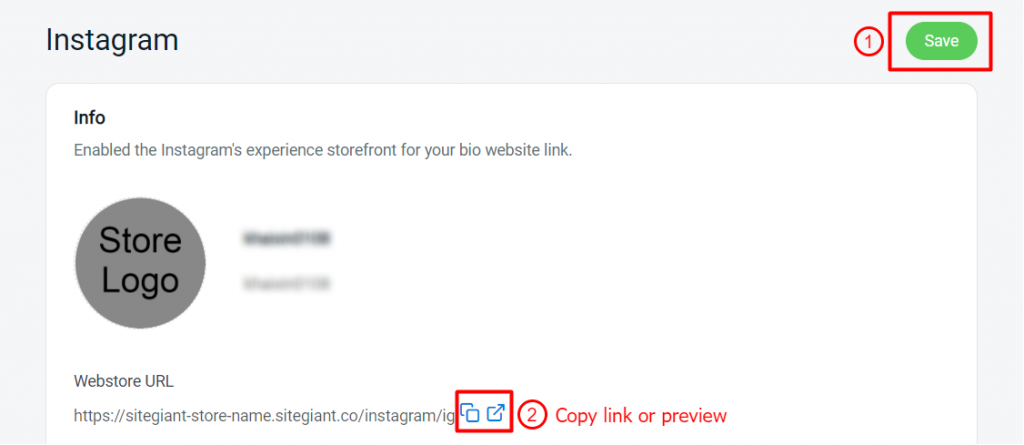 ---
4. Customer Perspective
Step 1: Your Instagram followers can click on the link and start shopping on your Instagram Bio Shop.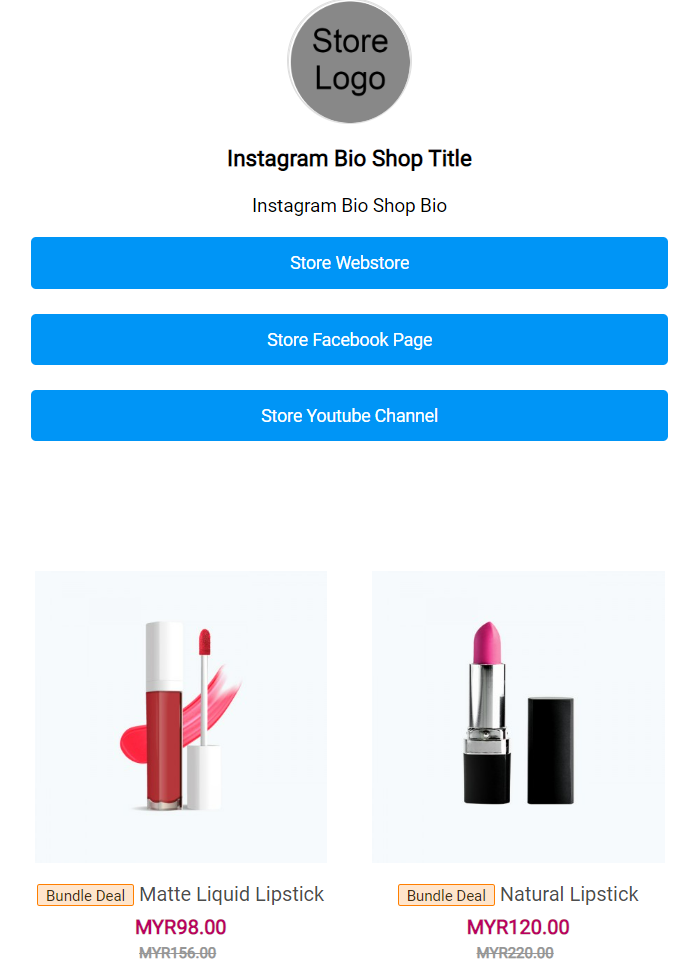 Step 2: When customers click on the product on the Instagram Bio Shop, it will redirect them to your webstore product page to place the order.