1. Go to Settings.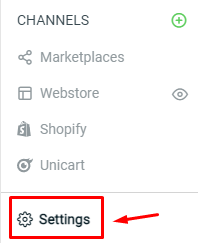 2. Select Shippings.
3. Click on the + Add Shipping Zone button.

4. Fill up the Zone Name, Country and States.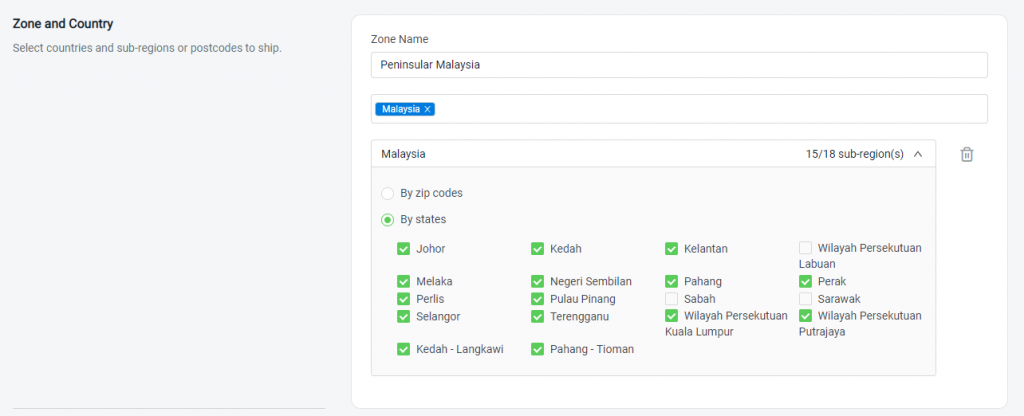 5. Then, choose the Based on Weight method.

6. Fill in the information for Shipping Method Name, Courier Company and the Range of Rates, based on the shipping rates given by your chosen Courier Company.
For example: Poslaju, J&T Express, DHL, Fedex and Skynet.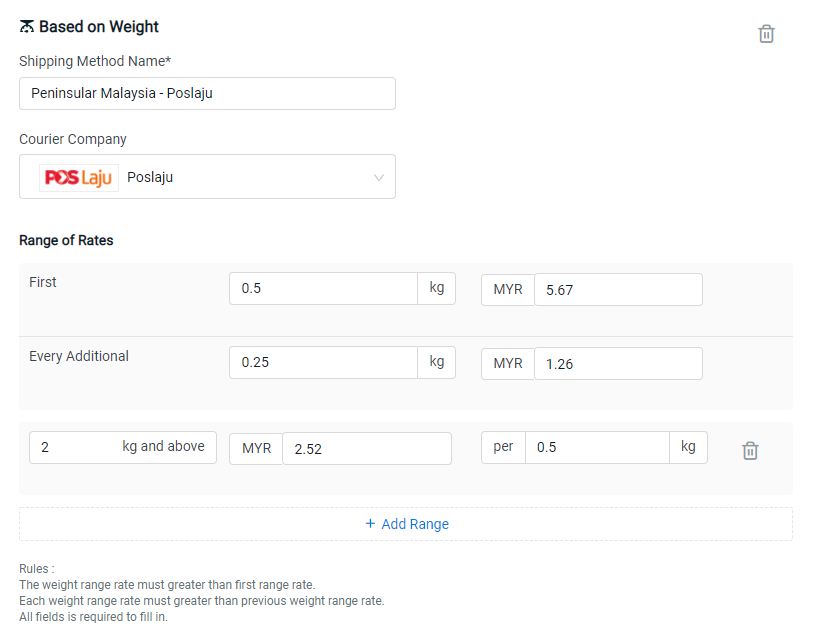 7. You may also pre-check the shipping rate with the Trial Calculation at the left side.

8. Moreover, you may choose to have the additional settings. (optional)

9. Click on the Add button at the top-right when you have completed setting your shipping rate.


10. Then, the shipping method will be created.

11. Whenever the customer checkout the order, the shipping method available will be shown and calculated based on the weight of the product(s) added into the shopping cart.