1. Introduction
2. Set Up Google Shopping Integration
3. Verify and Claim Website
4. Sync Product to Google Merchant Center
1. Introduction

Google Shopping is free, and all you need to do for selling on Google Shopping is to sign up for a Google Merchant Center account. This place is where you can manage your listings and post your products to Google Shopping.
This tutorial will guide you on how to upload your product from SiteGiant to Google Merchant Center.
📌Note: Before you start, make sure you have signed up for a Google Merchant Center with your Google account and complete the Business Information.
---
2. Set Up Google Shopping Integration
Step 1: Log in to your SiteGiant Seller Center > add [+] channels > choose Google Shopping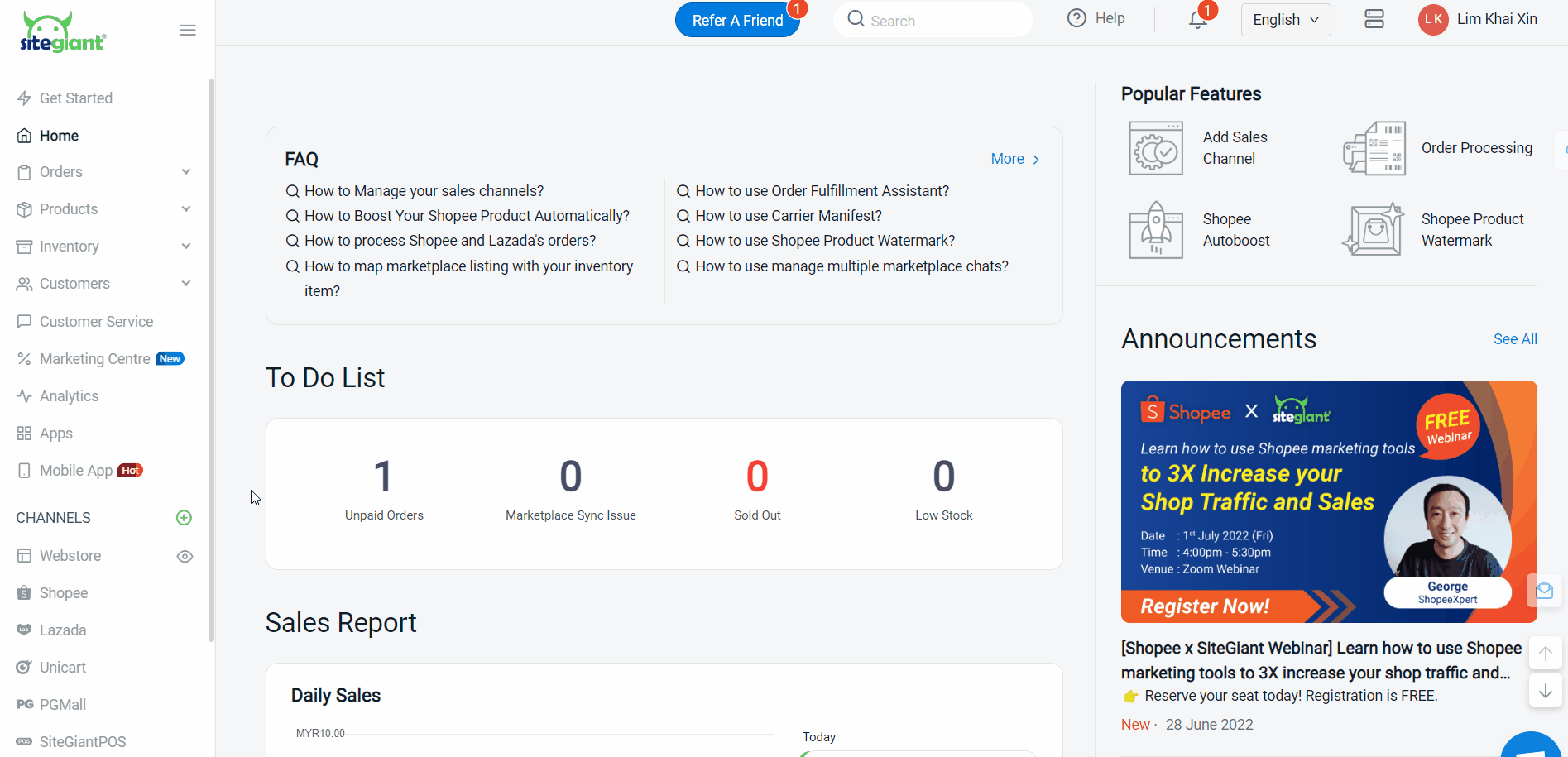 Step 2: Enter Channel Name > click Connect, then you will be directed to Google Sign In page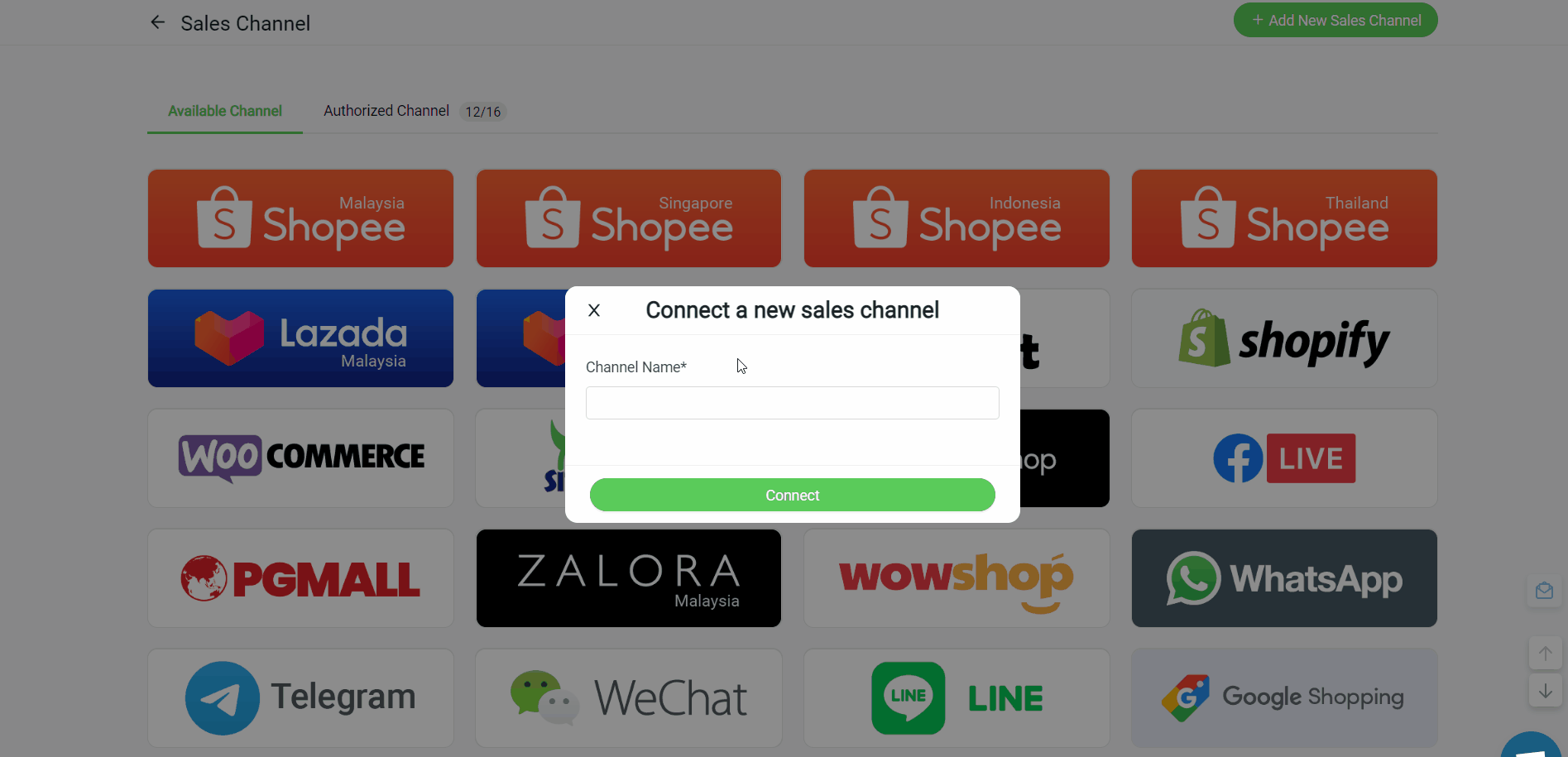 Step 3: Fill in your email address and password > click Continue to allow access for SiteGiant to manage your product listings and accounts for Google Shopping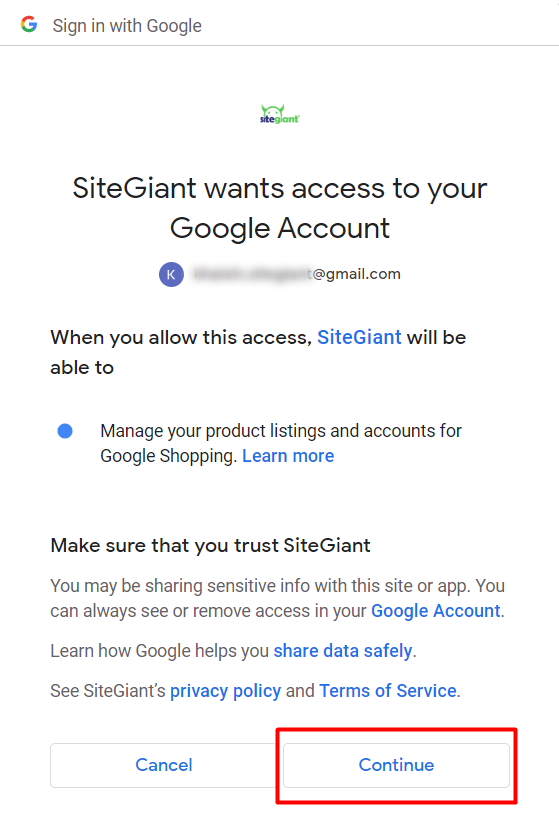 Step 4: You are now successfully integrated your Google Shopping with SiteGiant!
---
3. Verify and Claim Website
Step 1: Go to Google Merchant Center > go to Settings > Business Information > Website

Step 2: Choose Add an HTML tag or upload an HTML file to your website method > Add an HTML tag > copy the HTML tag generated for your website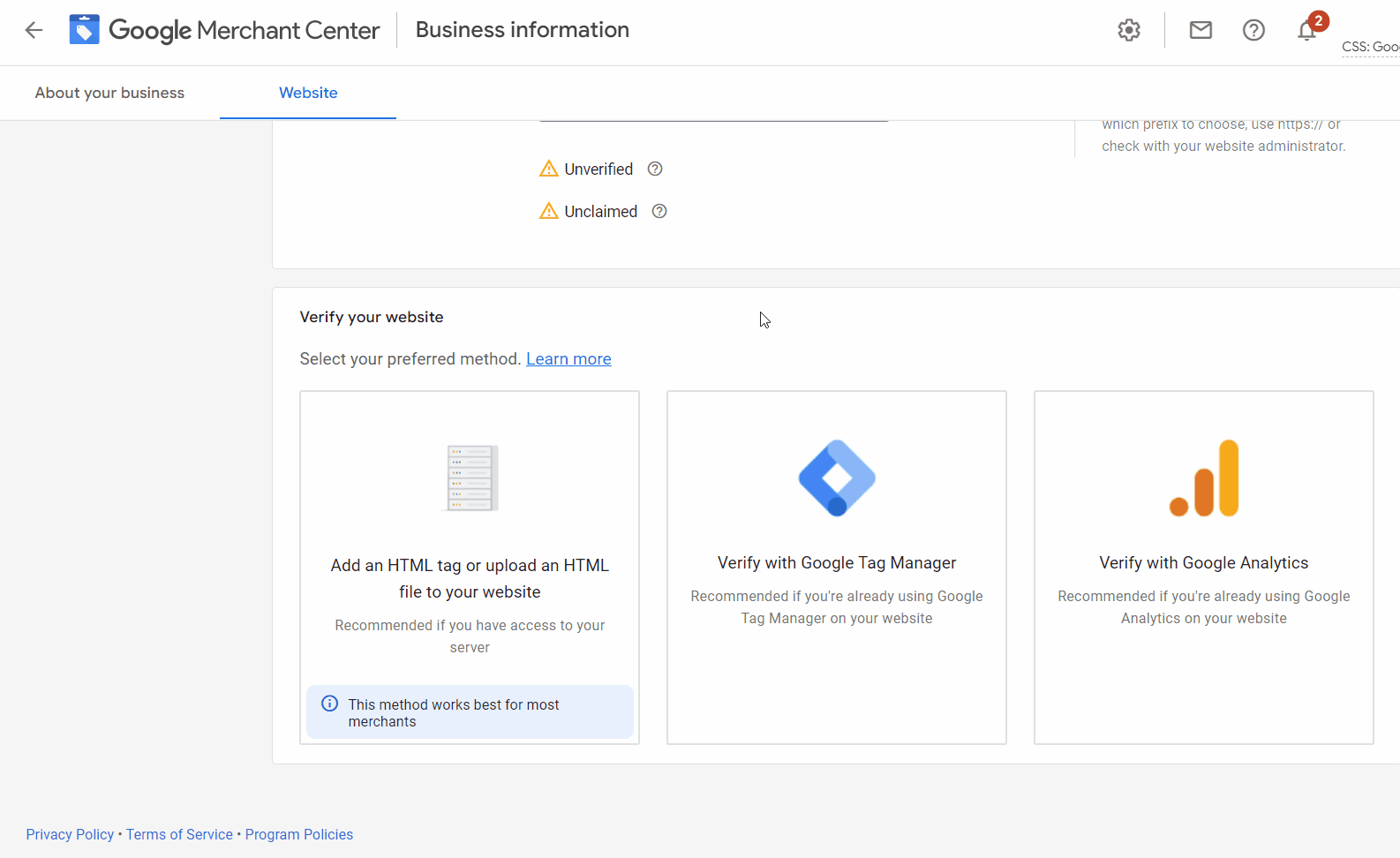 Step 3: Back to SiteGiant Seller Center > go to Webstore > Preferences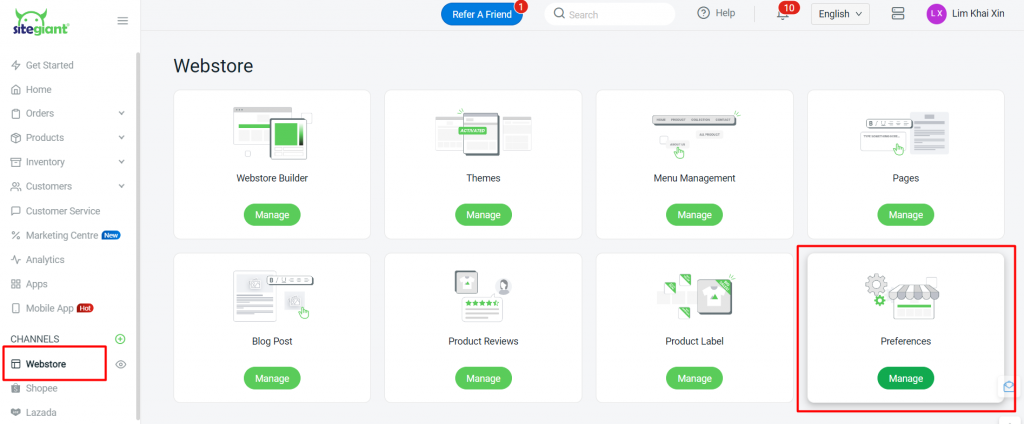 Step 4: Paste the HTML tag at the Google Domain Verification section > Save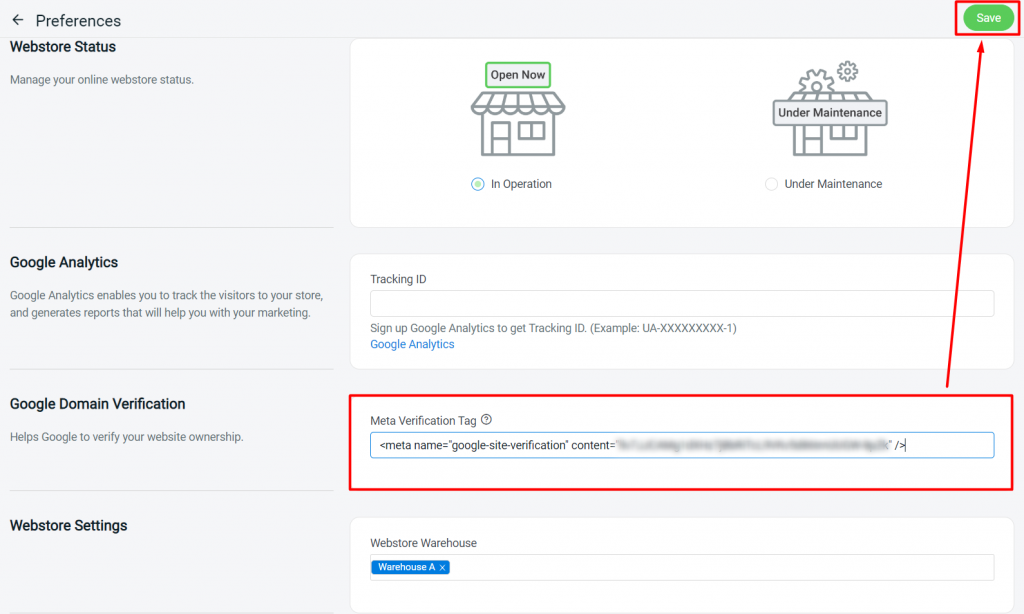 Step 5: Go to Google Merchant Center again > click on Verify website > Claim website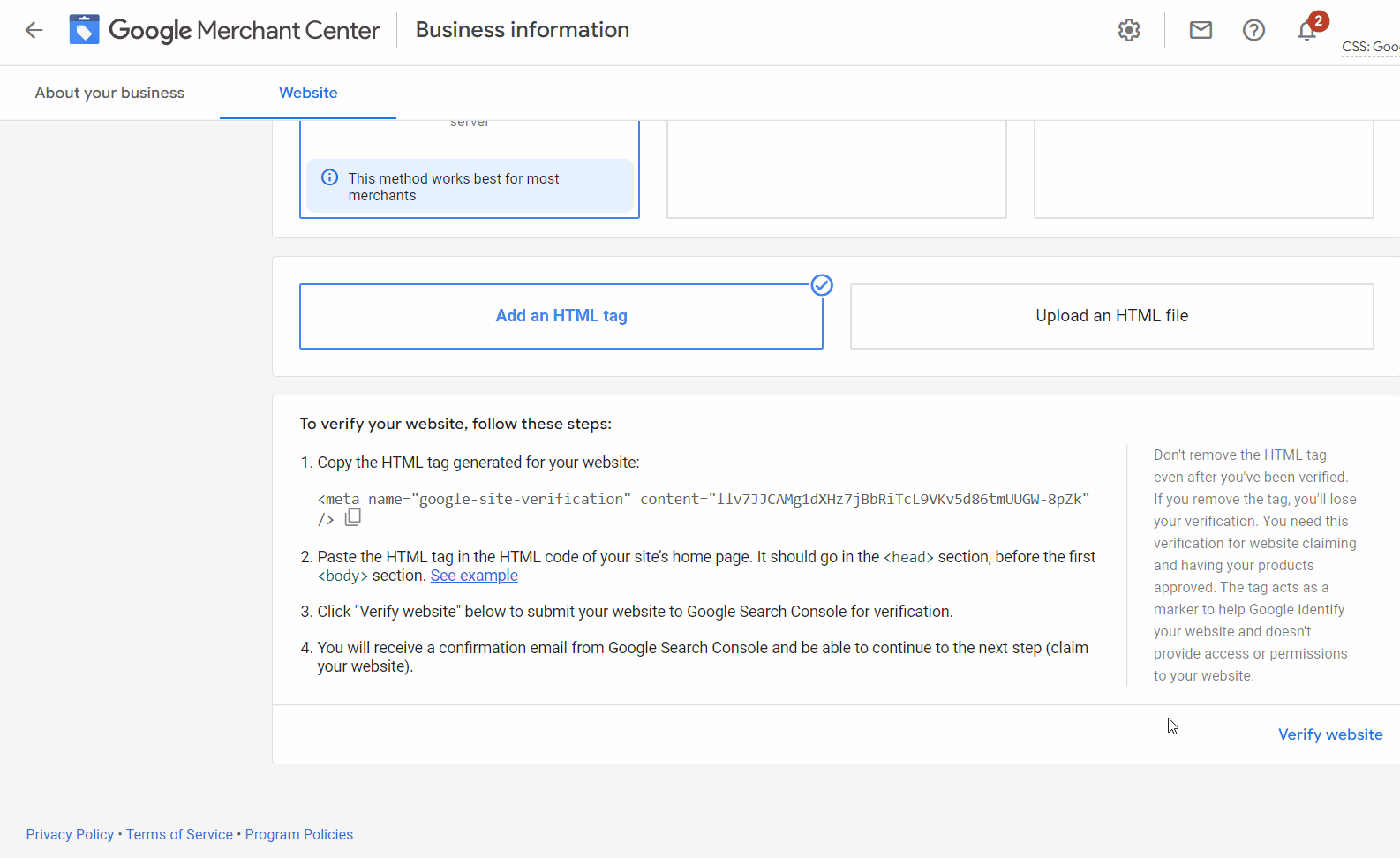 ---
4. Sync Product to Google Merchant Center
Step 1: In SiteGiant Seller Center > go to Google Shopping from the dashboard menu > click on Fetch Now to upload the product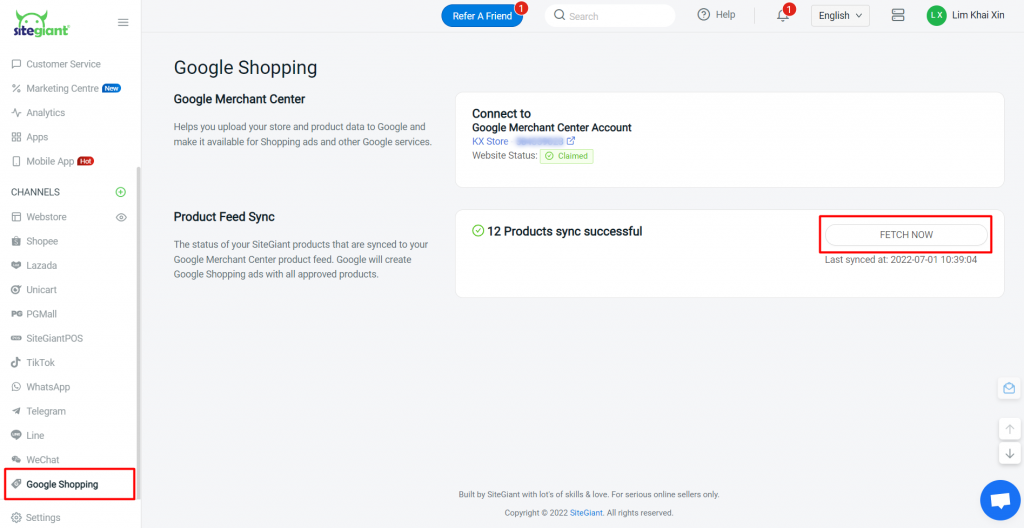 Step 2: You can also check the product status in Google Merchant Center > Products > All products