Step 1: Enable Status for Payment Reconciliation
1. Go to Marketplaces menu, navigate to Shopee/Lazada Payment Reconciliation and enable the data sync.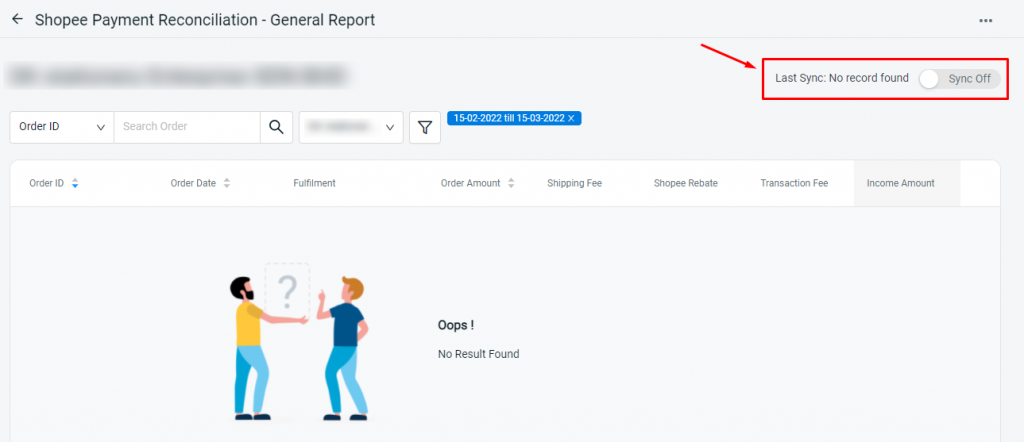 Note: Your marketplaces order transaction details will be retrieved based on the Payment Reconciliation data, and the income amount will be used in the Gross Profit Report.
Step 2: Update the Inventory Cost
1. Go to All Inventory Items.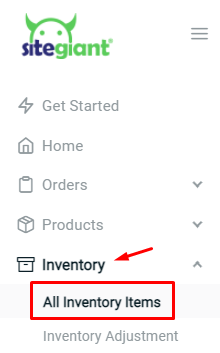 2. Click the name to edit the Item or Kit.

3. Fill in the Cost Price of the item.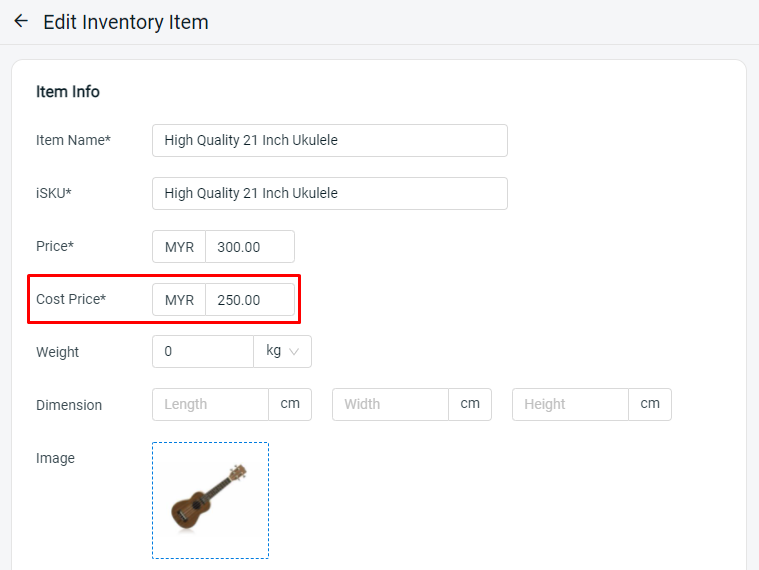 5. Then, click Save.

Step 3: Filter Date and Check the Results
1. Go to Marketplaces.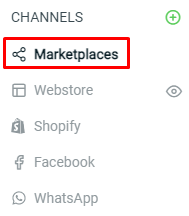 2. Click on Marketplace Gross Profit Report.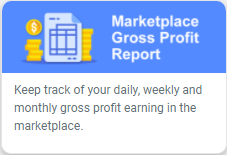 3. Filter the Date Period for the result you wish to check. Then, click on the Search button.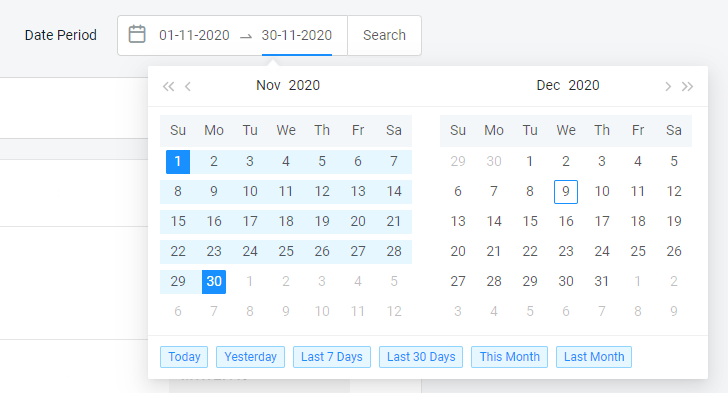 4. The results will then be shown based on the filter.
Income Amount – Order Cost = Gross Profit

Note: The Income Amount will be based on the amount returned from Marketplaces where get from the Payment Reconciliation data.
5. Click on the dropdown icon to view the details of order. (optional)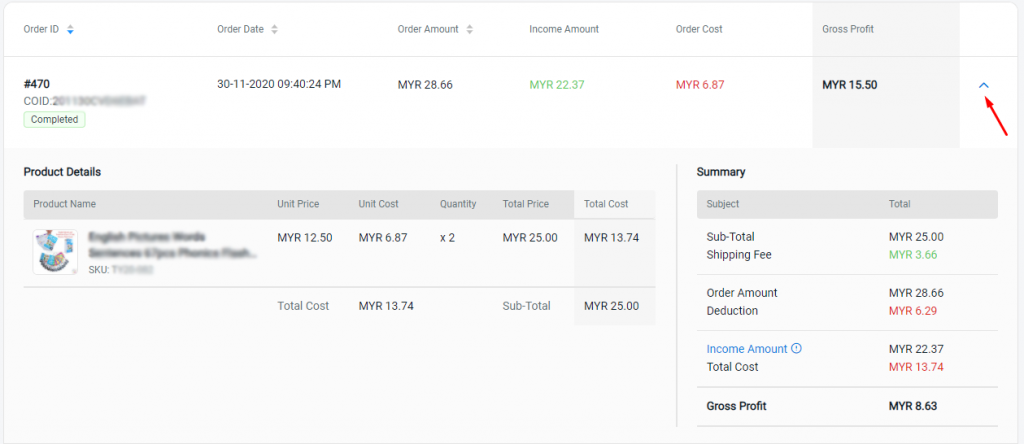 Step 4: View Summary
1. Click the "Summary of Gross Profit" menu drop-down, and check the on total summary of the orders filtered.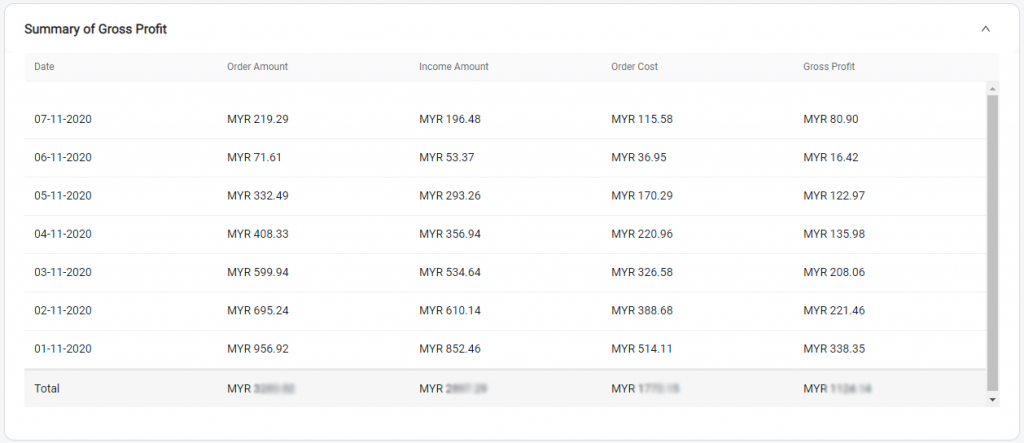 Additional Information
1. How to Export in CSV File
i) Click on More (…) and select Export Report.

ii) Then, you may view back the Exported List where which CSV had exported before. Click on the Download, to download the CSV file.