1. Introduction
2. Create New Product
1. Introduction
Once integrates WooCommerce WordPress with SiteGiant, you can create the product listing in SiteGiant and publish it to WooCommerce WordPress.
---
2. Create New Product
Step 1: Go to Products > WooCommerce Listing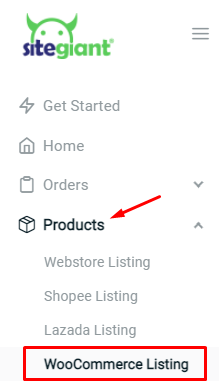 Step 2: Click on the Add Product button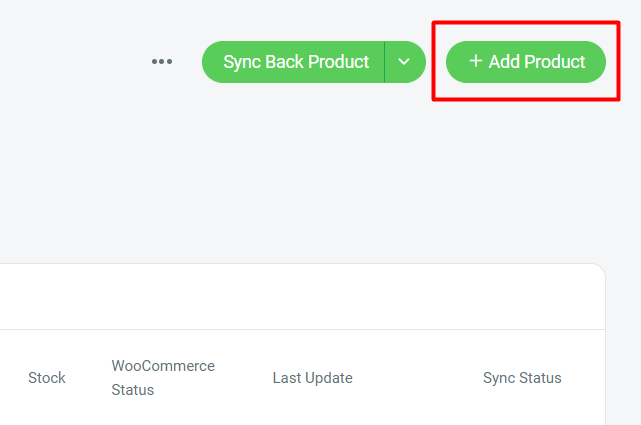 Step 3: Fill in the basic information and enable the Product has Variants status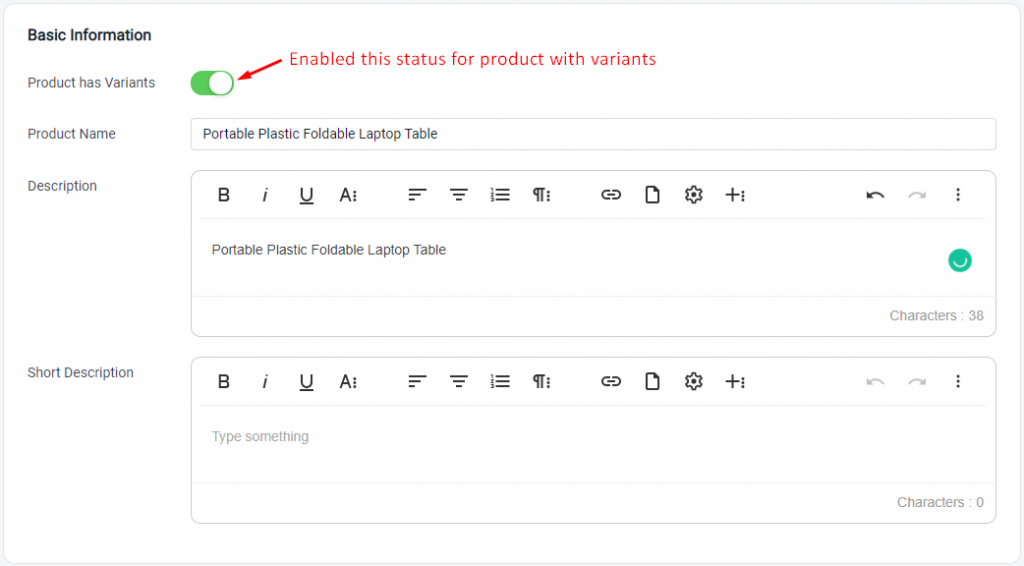 Step 4: Upload product images

Step 5: Choose the Tax Status and Tax Class

Step 6: Fill in the Parent SKU at the Inventory session

Step 7: Click Add at the Attributes, and select the attributes or use the custom attribute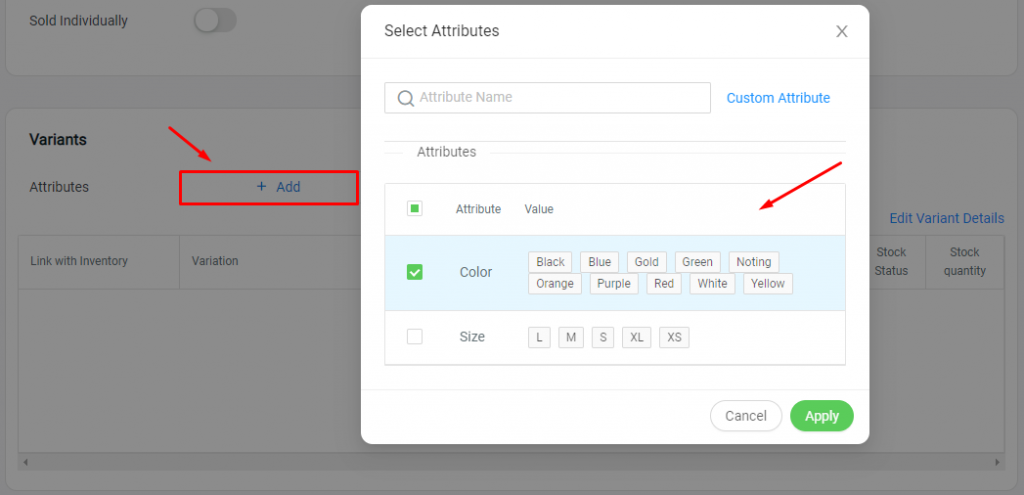 Step 8: Fill up all the details for variations (Note: The Stock Quantity will be auto-inserted based on the linked inventory stock)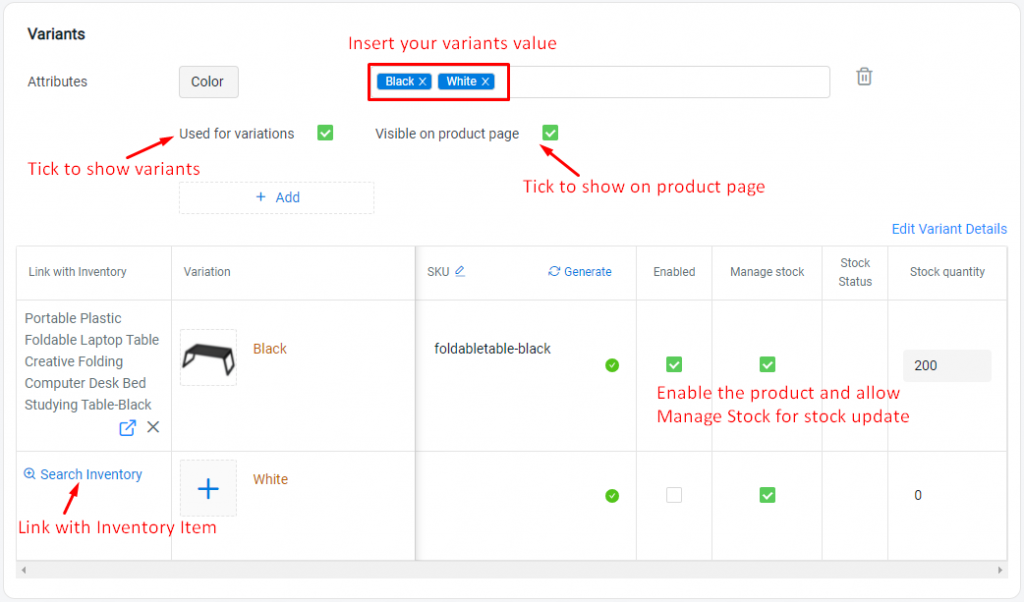 Step 9: Update the Shipping details

Step 10: Set Categories to group products with similar features, and set Tags for related products to each other.

Step 11: Set the Publish status of the product when sync to WooCommerce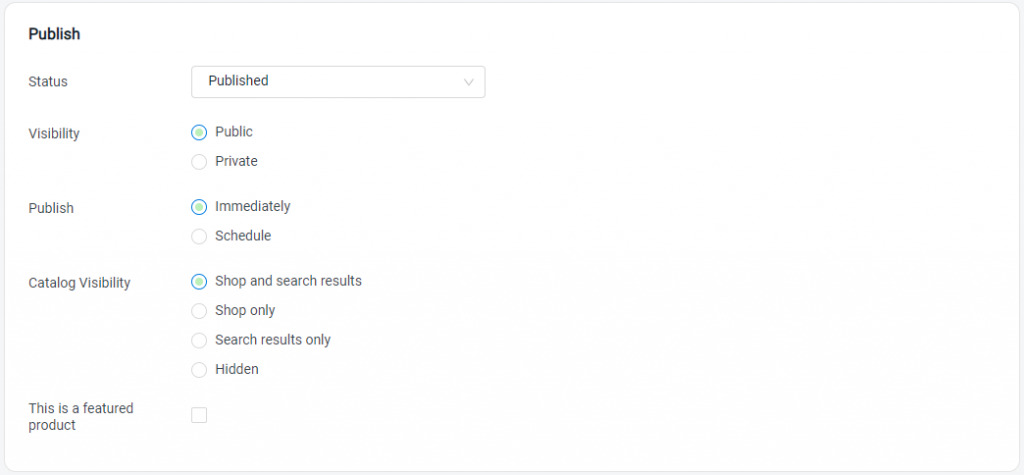 Step 12: Click Save on your product to publish it to your WooCommerce store. If you do not intend to publish immediately, you can click Save As Draft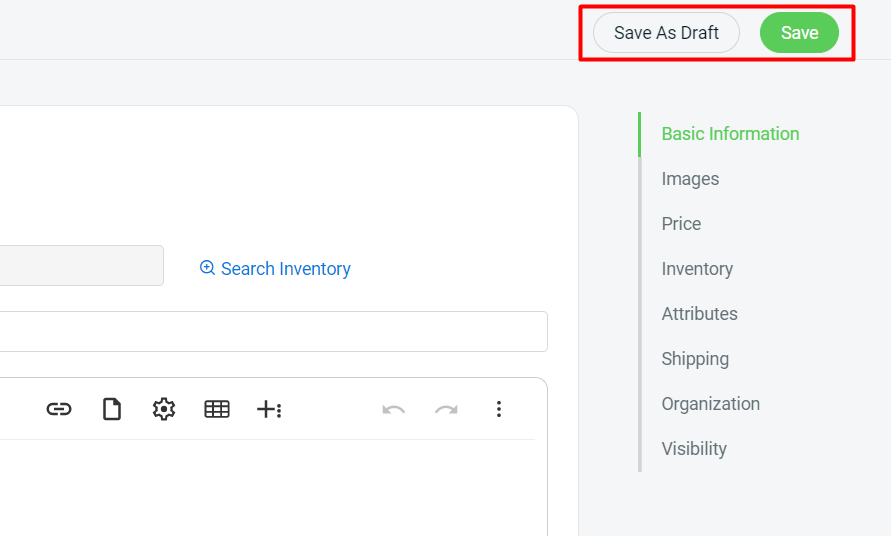 Step 13: You may find your product on the All Products menu of WooCommerce WordPress

---
📝Additional Information
1. Bulk Copy Listing
You can copy products from Webstore Listing to WooCommerce Listing or vice versa. Learn More