1. Navigate to Products, and choose the channel listing you'll like to update (e.g. Webstore, Shopee, Lazada or Shopify Listing).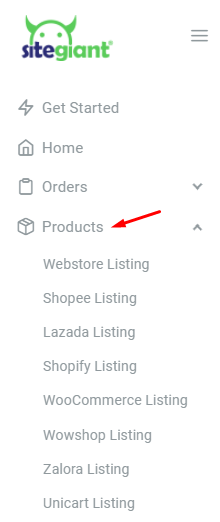 2. Click on Add Product.

3. Under Product Info, click on Search Inventory from iSKU.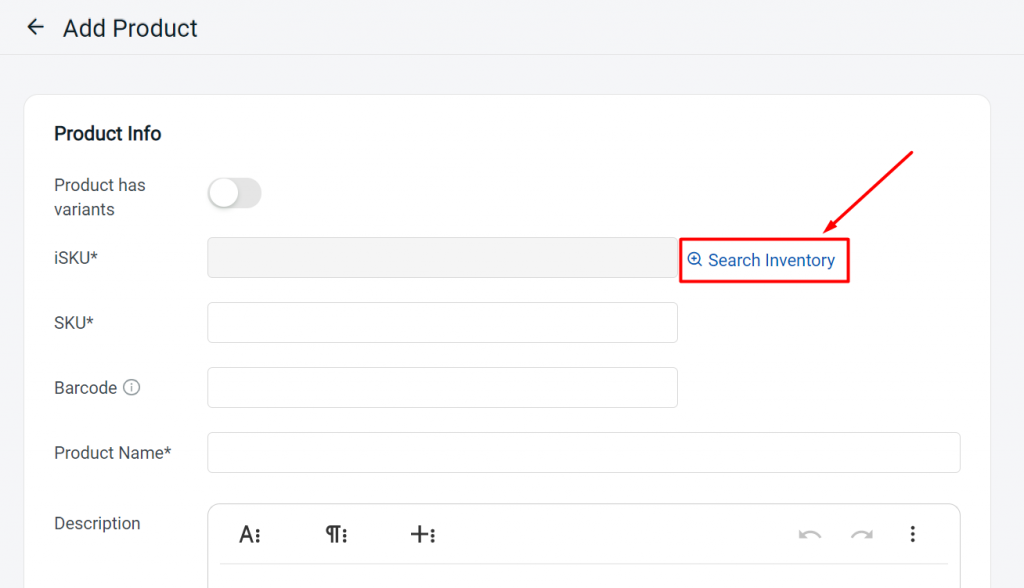 4. Click on Add Item.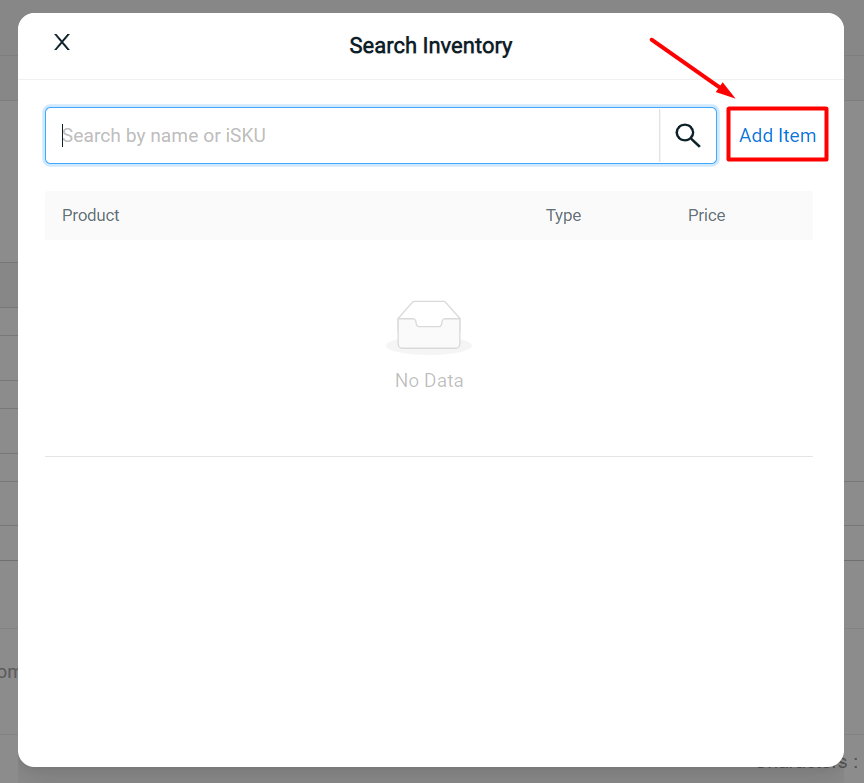 5. A pop-up will appear for you to fill in your inventory item details.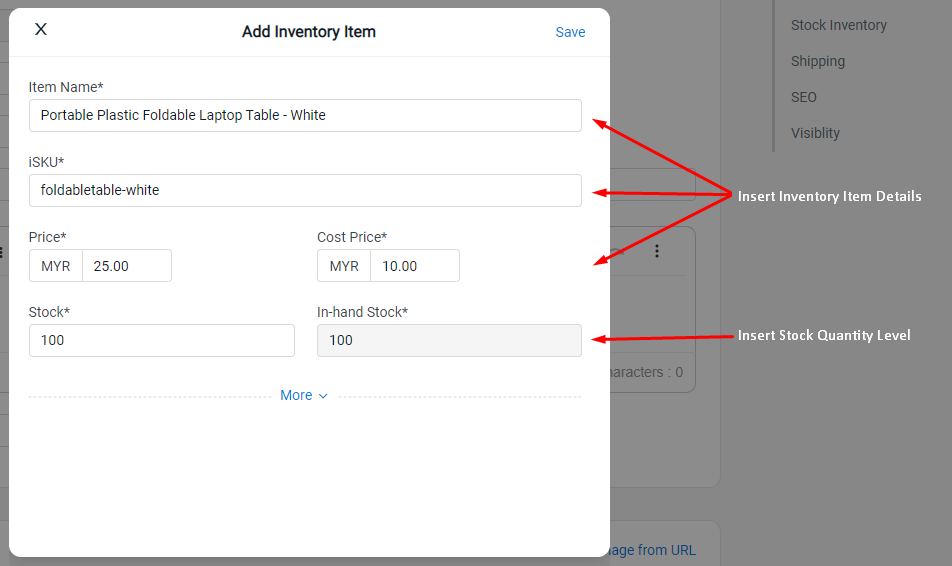 NOTE: For more information on the following, please refer:
– Inventory Item Restock
6. Click on 'More' to view more options.

7. You may fill in your item details such as weight, dimensions and upload images.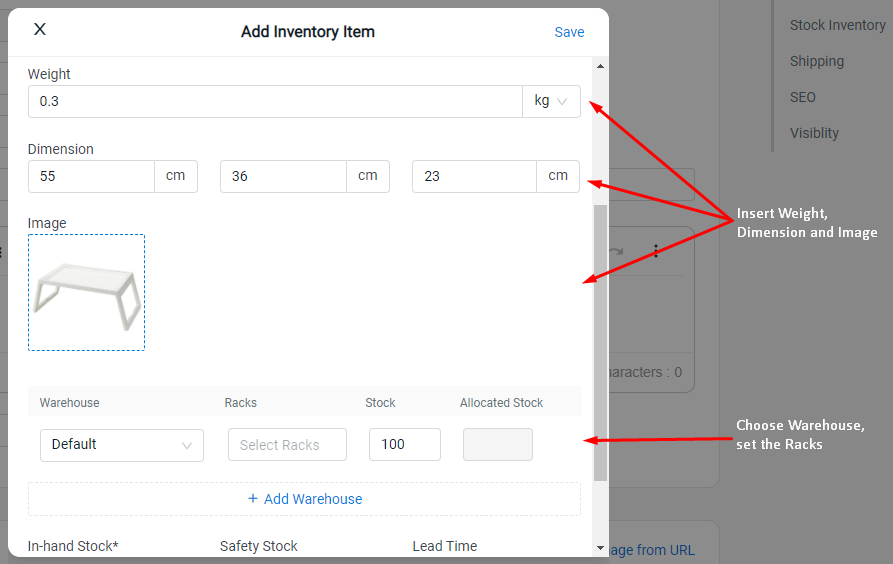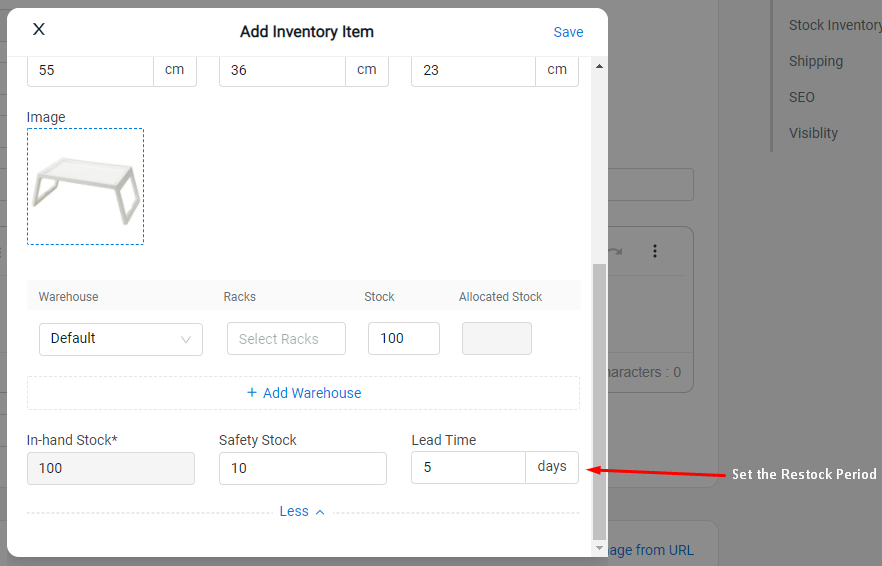 8. Once done, click Save and you'll have a newly created inventory item!