1. Introduction
2. Update Tracking Number And Order Status
3. Additional Information
1. Introduction
When your customers make purchases on your Webstore and through various other platforms, you'll need to organize the shipping process and send the items to customers using courier services. If you're utilizing courier services not integrated with SiteGiant ERP for shipping, you have the option to manually input the parcel's tracking number. This allows your customers to easily track the status of their order shipments on your webstore.
---
2. Update Tracking Number And Order Status
Step 1: Navigate to Orders > All Orders > click on the Order ID that you wish to update the fulfillment information.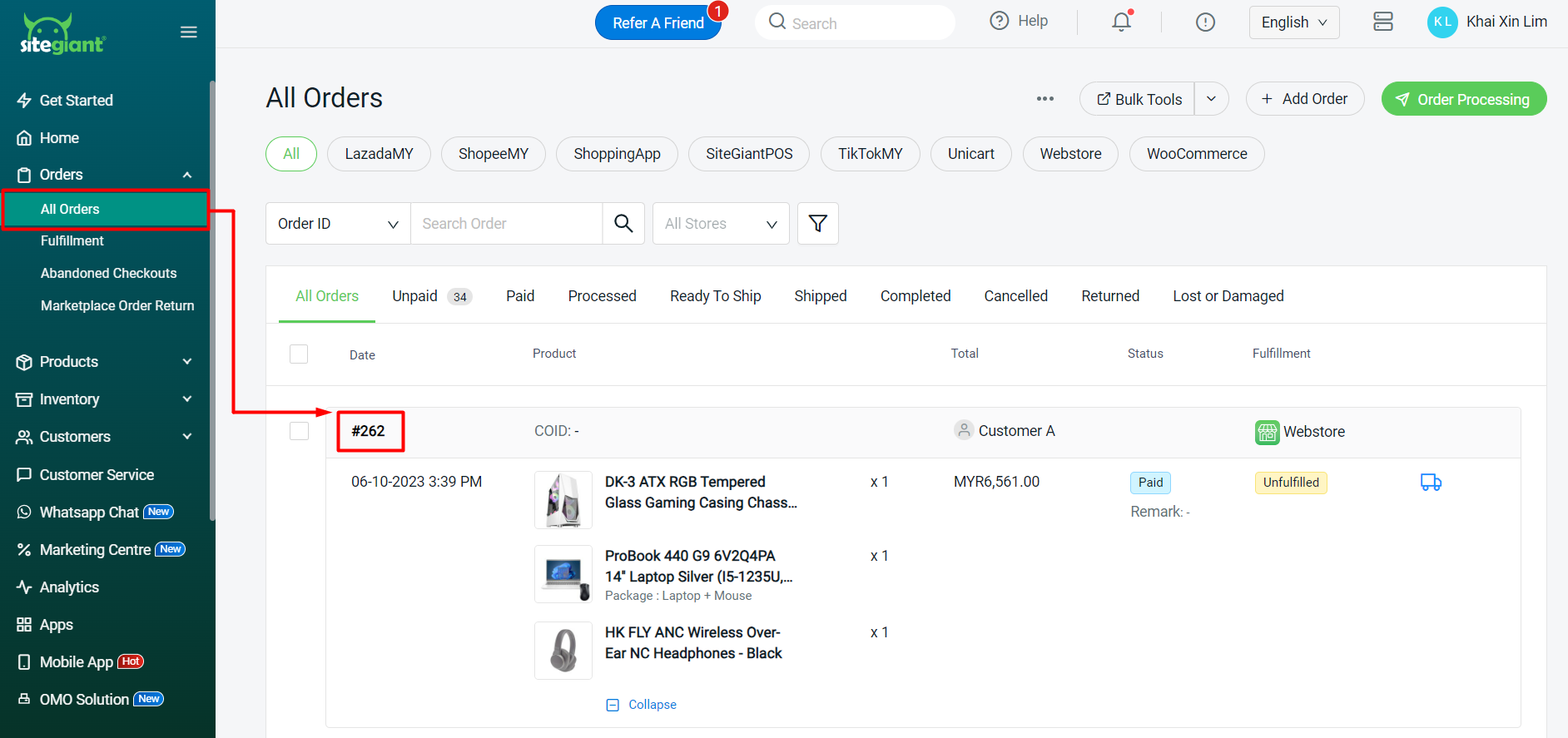 Step 2: Scroll the page down to Fulfillment section > click on the Fulfillment ID.

Step 3: Adjust the quantity of the product fulfilled under this parcel.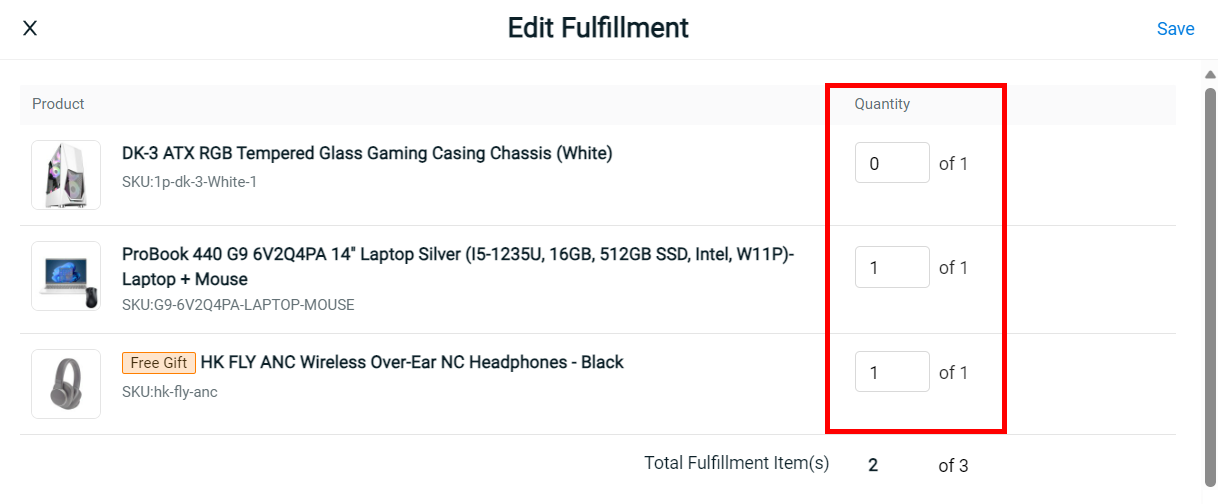 Step 4: Fill up the Tracking Number and select Courier Company > you may leave a note in the Remark field (optional) > tick the Notify Customer checkbox to send an email notification to the customer > Save.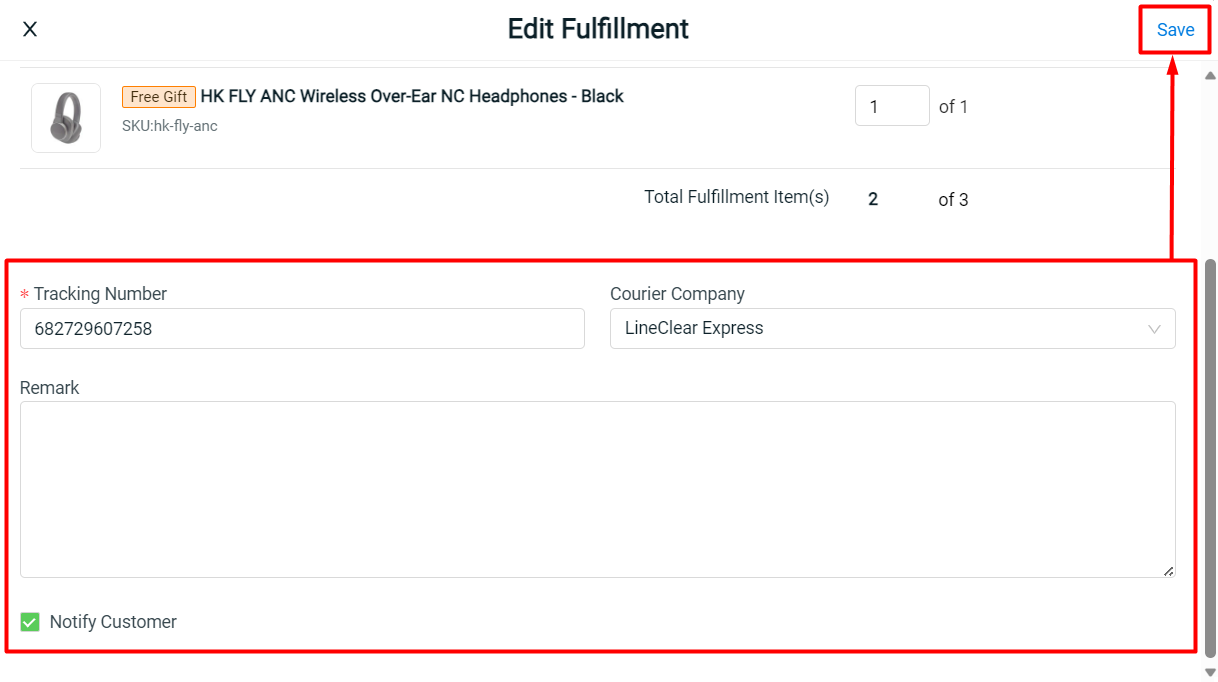 💡Tips: You may customize the Email Notifications in Settings > Email Templates > Shipping Notifications > Order Fulfillment Confirmation. Learn More on How To Customize Notification Email Templates.
Step 5: The product that is not fulfilled will separate into another Fulfillment ID. You may click on the Fulfillment ID to update the tracking number.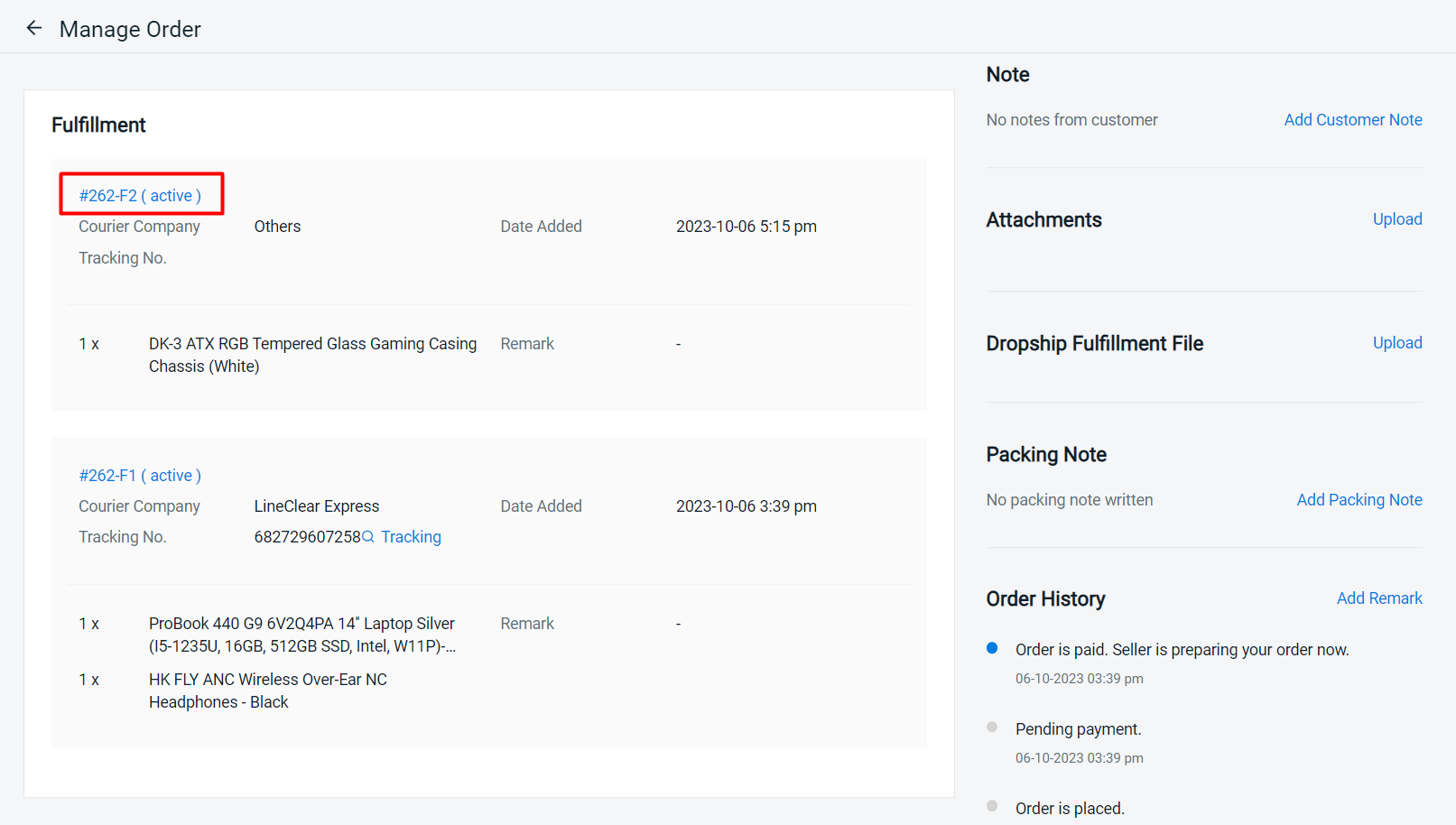 Step 6: Once the order is fulfilled, click on More Actions > Mark As Processed to change the order status into Processed.

Step 7: Once the parcel is delivered to customer, go back to this Order ID and click on More Actions > Mark As Completed Order.

Step 8: Tick the Do Not Notify Customer checkbox if you don't wish to send a Email Notification to customer > click on the Deliver And Complete Order button to change the order status to Completed.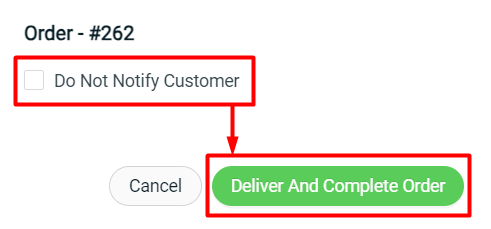 ---
📝Additional Information
1. Quick Order Fulfillment
You may use the shortcut to fill up the Tracking Number for the order.
Step 1: In All Orders page, click on the Fulfillment icon.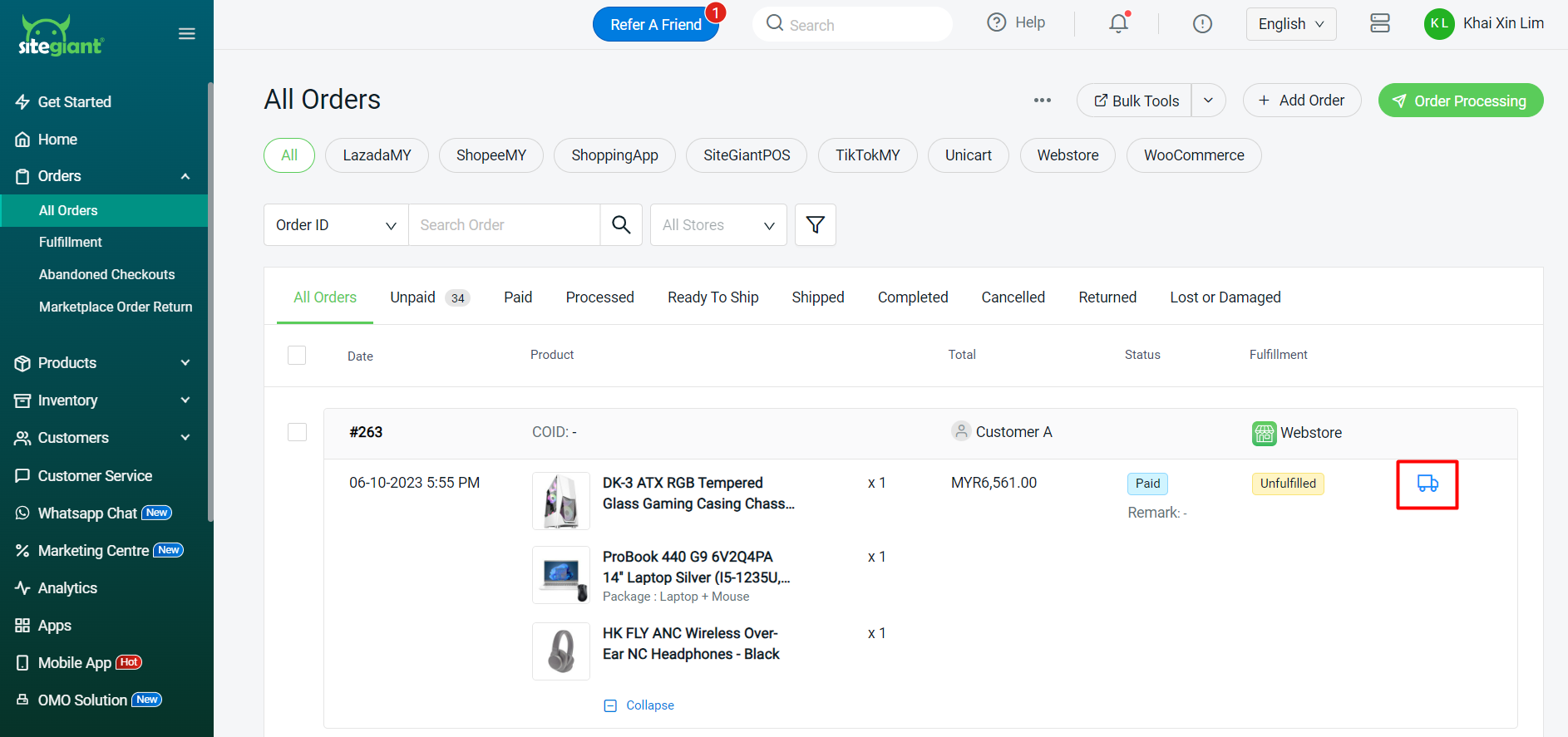 Step 2: Fill in the Tracking Number and select the Courier Company > Submit.

2. Order History
The date and time of the fulfillment process will be recorded under Order History.