1. Introduction
2. Set Up Store Locator
3. Add Store Locator To Navigation Menu
4. From Customer Perspective
1. Introduction
Store locator is designed to give webstore visitors directions to nearby store locations, whether they are looking to shop in-store, pick up an online order, or visit a physical location for a service. Store locator is a valuable tool for both businesses and customers, providing a convenient and effective way to connect physical locations with online channels.
This feature is only available in SiteGiant OMO Essential Plan and above.
---
2. Set Up Store Locator
Step 1: Navigate to Settings > Store Locator.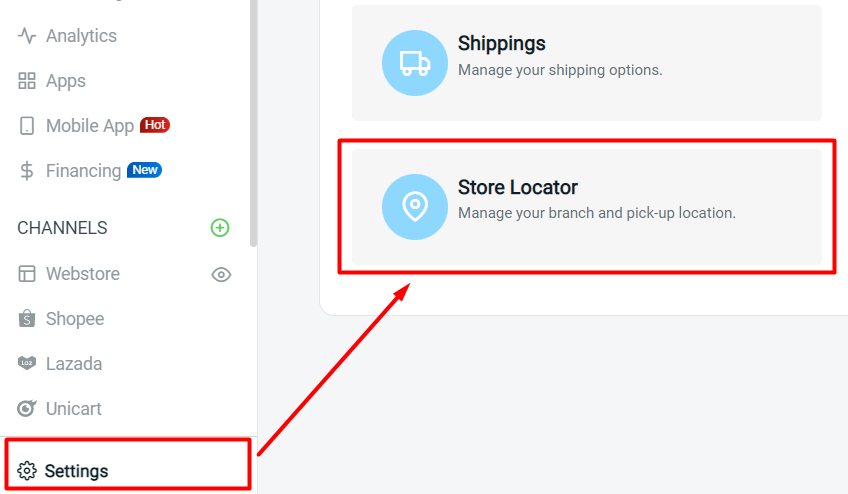 Step 2: Click on the + New Store button on the top right.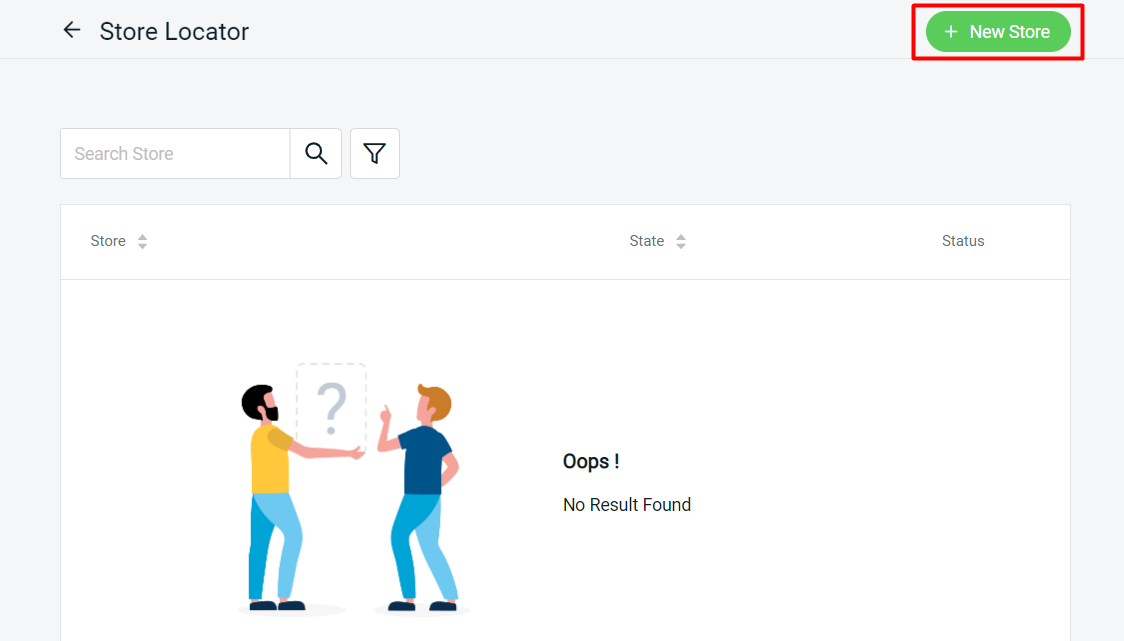 Step 3: Fill in the Store Info such as Store Image, Store Name, Address etc.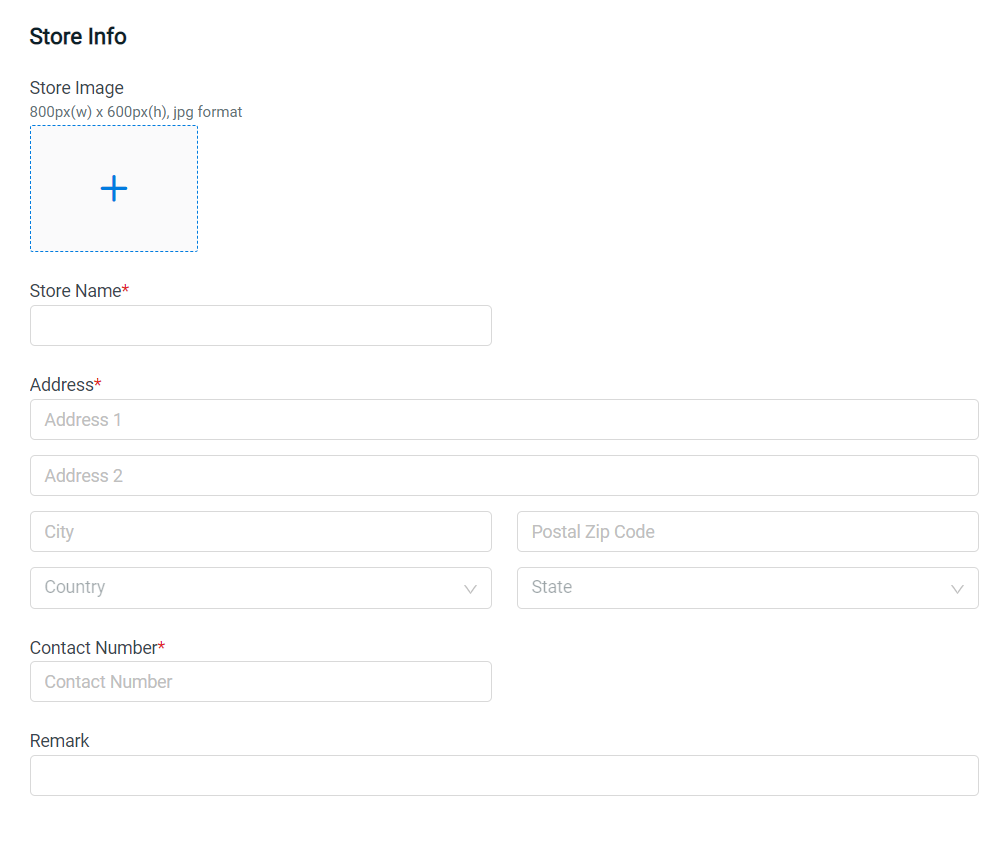 Step 4: You may embed the Google Map Link if you wish to preview your store in Map View.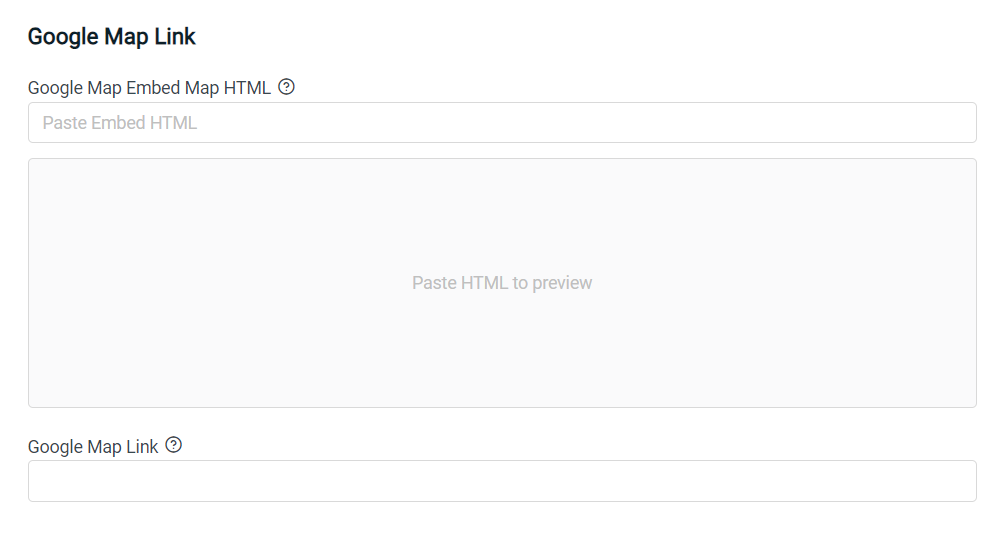 Step 5: Set up the Business Hours of your store.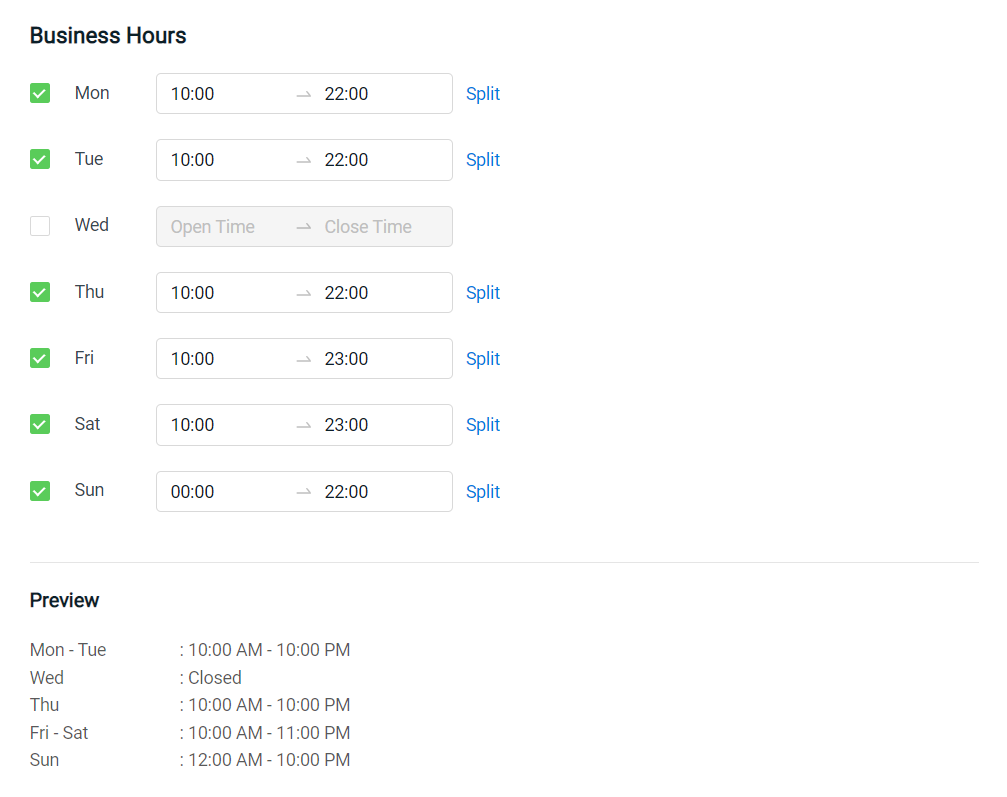 Step 6: Click on Create button on the top right.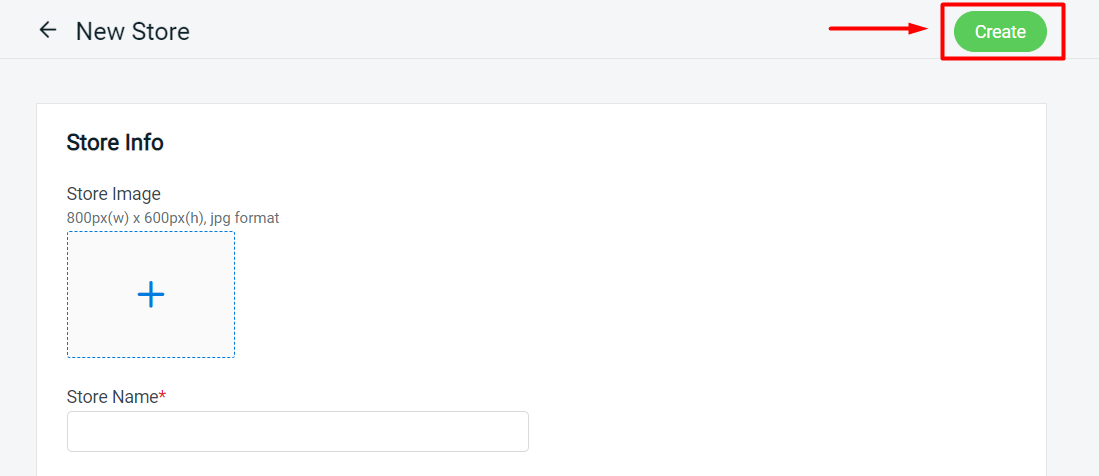 ---
3. Add Store Locator To Navigation Menu
Step 1: Navigate to Webstore from the sidebar menu > go to Menu Management.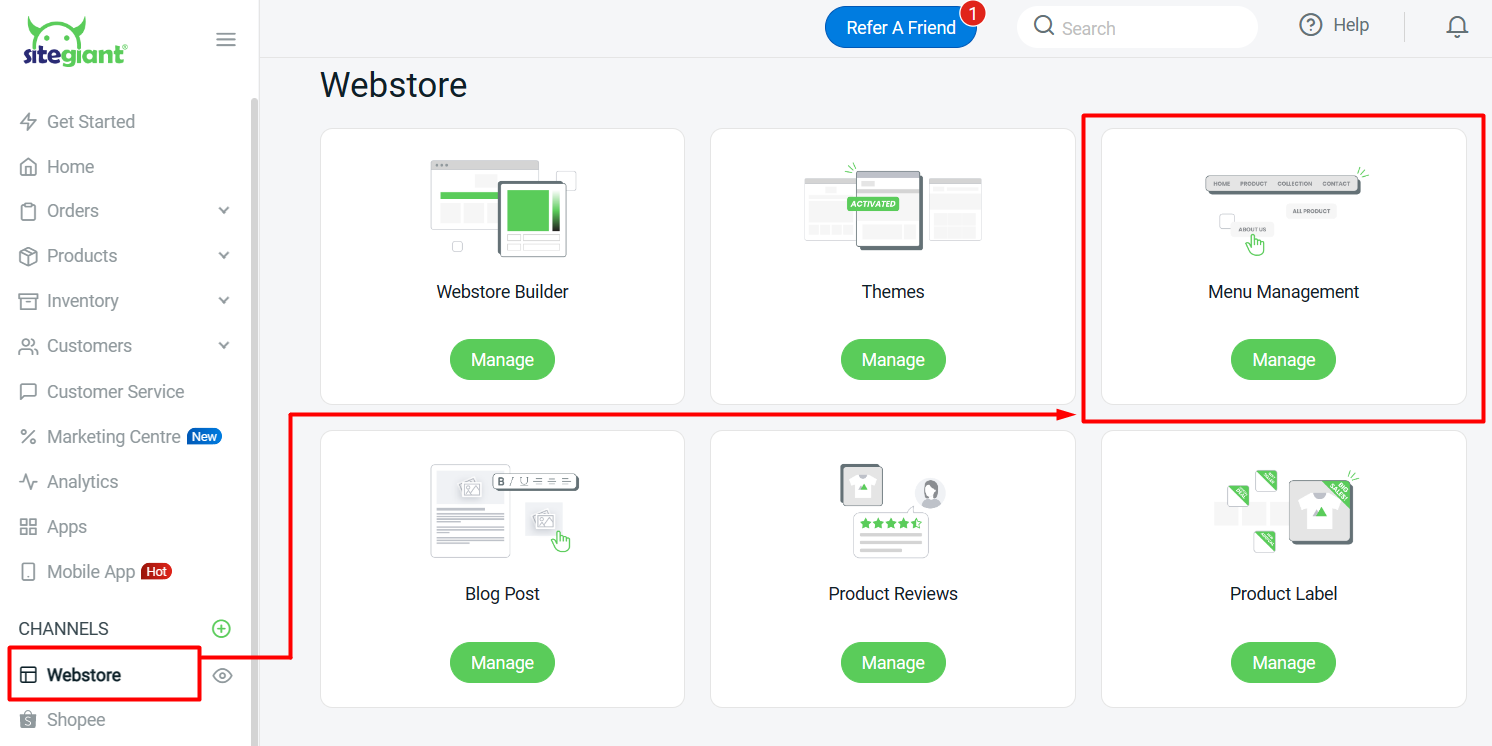 Step 2: Click on the Edit button for Header / Footer > + Add Menu Item.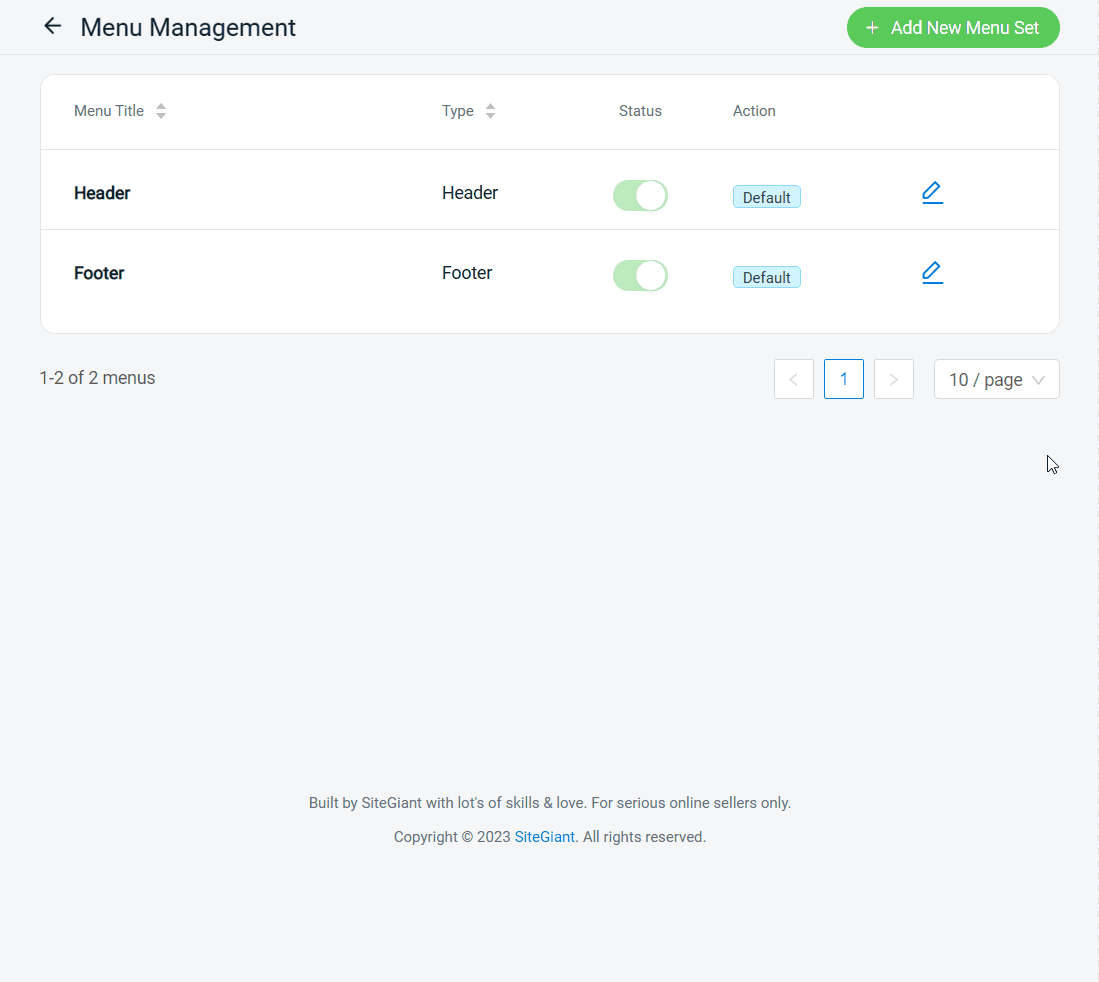 Step 3: Set your Menu Name > choose Link to Internal page > choose System and Store Locator > Save.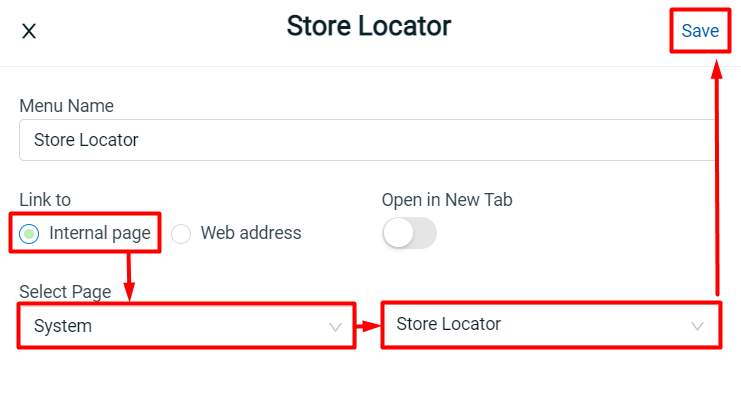 ---
4. From Customer Perspective
Step 1: When the customer navigates to the Store Locator page, all the stores will be listed.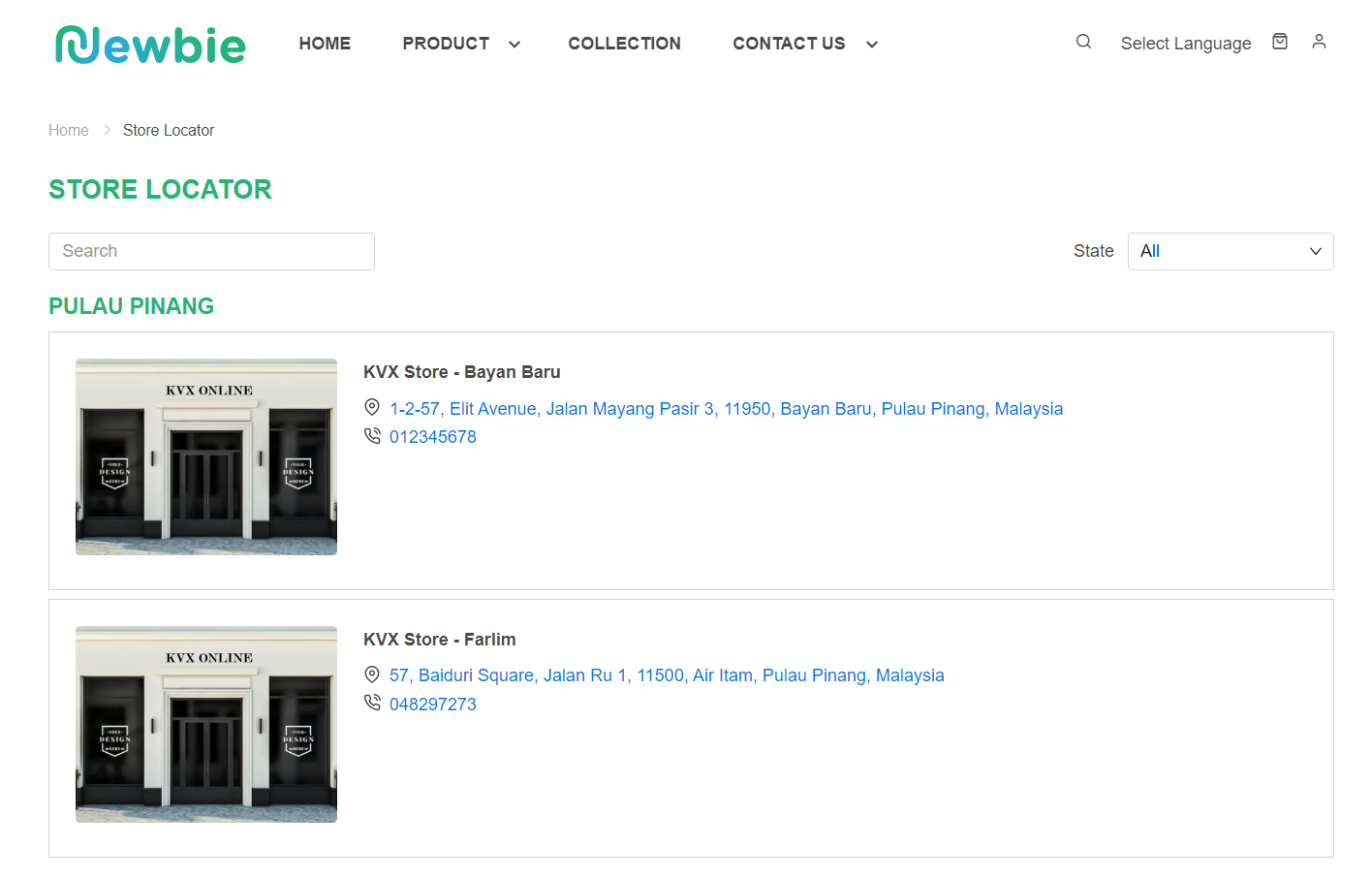 Step 2: Customers can click into the store to view the store details.