1. Introduction
2. Set Parent ISKU (Item Group)
1. Introduction
Group your inventory items that are under the same product listing or category by setting Parent ISKU to view and manage them on a page. You can also perform tally all channels inventory, bulk stock adjustment and manage marketplaces price of the inventory items with the same Parent ISKU.
---
2. Set Parent ISKU (Item Group)
Step 1: All Inventory Items > select items > Set Parent ISKU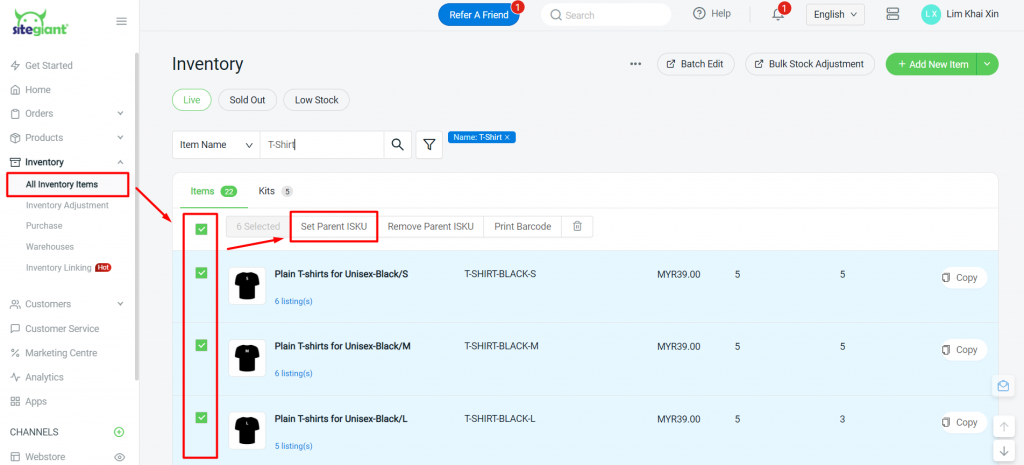 Step 2: Set Parent ISKU Name > Save

You are now successfully set the Parent ISKU. Click on Parent ISKU to view inventory items.