1. Introduction
2. Add Listing Scraper Extension
3. Copy Scrape Listing To Your Store
1. Introduction

Don't have time to write your product details for your store or simply haven't got any idea to describe your products? Scraping products from Lazada or 1688 couldn't be easier with the Listing Scraper tool. Just one click and you can gather product details and get your products ready for sale.
---
2. Add Listing Scraper Extension
Step 1: Add Listing Scraper Extension from Chrome Web Store to your browser

Step 2: Search for the product you wish to scrape > hover your mouse on the product > click on Scrape to SiteGiant
Lazada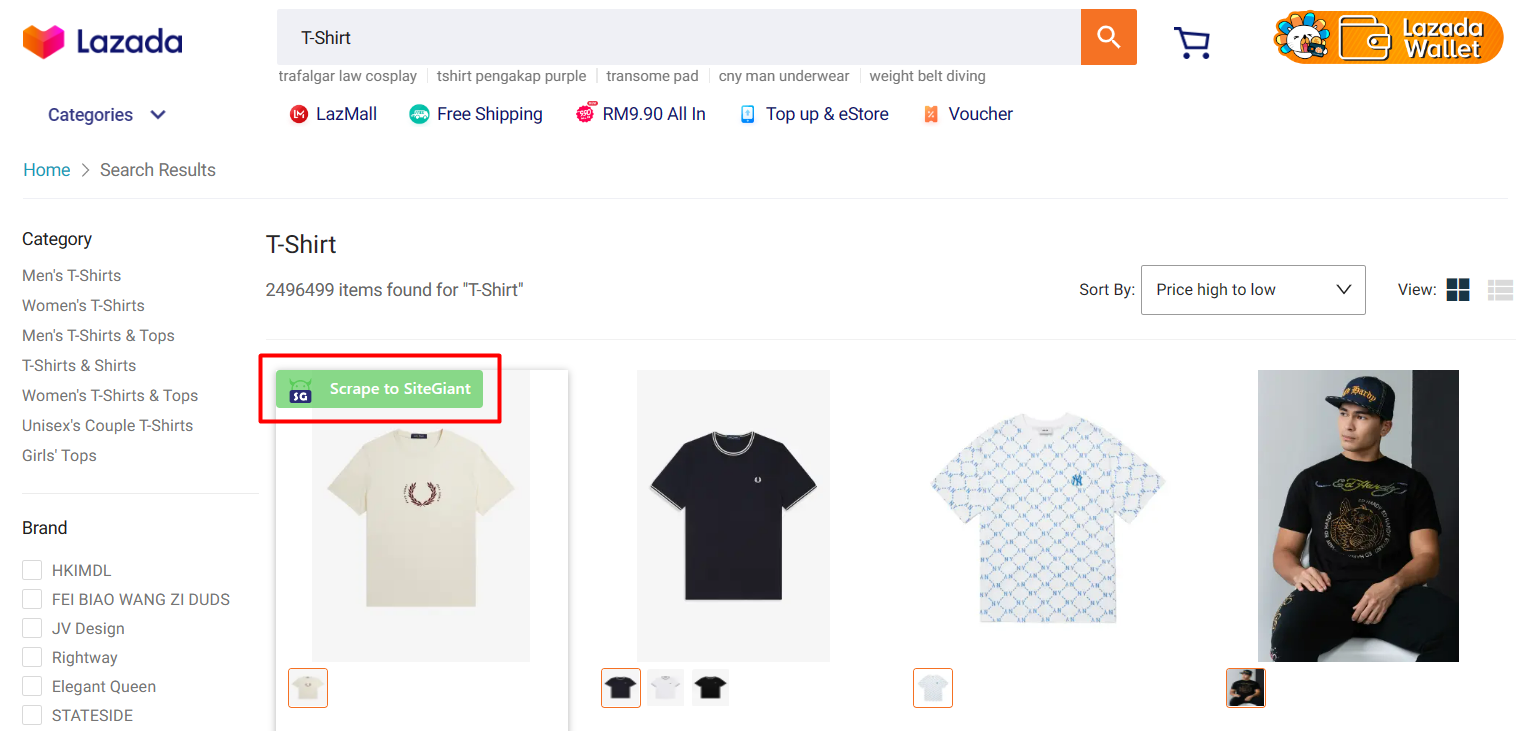 1688

Step 3: A successful message will pop up at the top right if the product is successfully scraped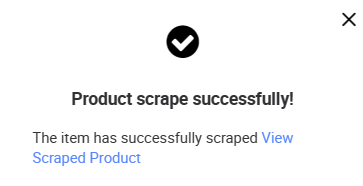 ---
3. Copy Scrape Listing To Your Store
Step 1: Log in to SiteGiant Seller Center > go to Apps > Marketplaces > Listing Scraper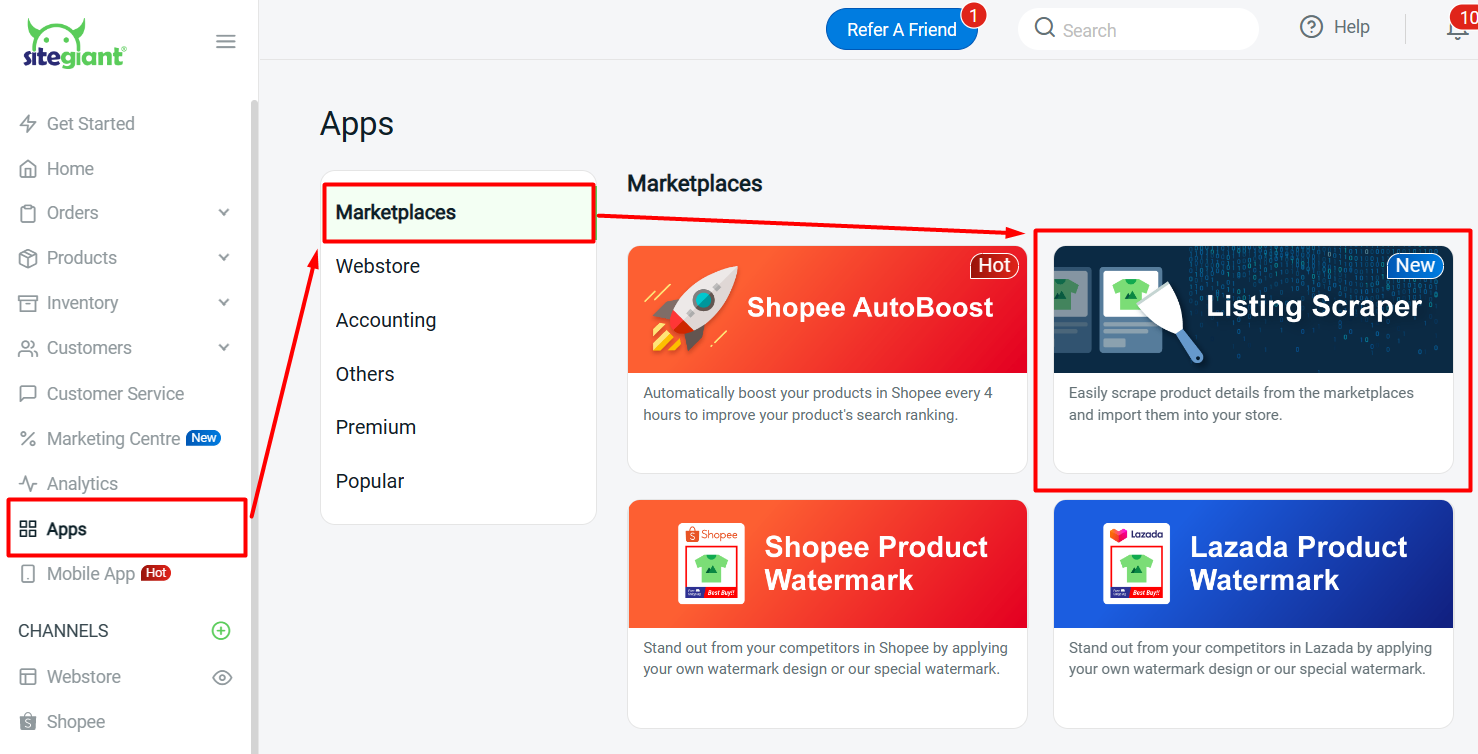 Step 2: All the listings scraped from Lazada and 1688 will be listed here. You may filter the listings according to marketplaces.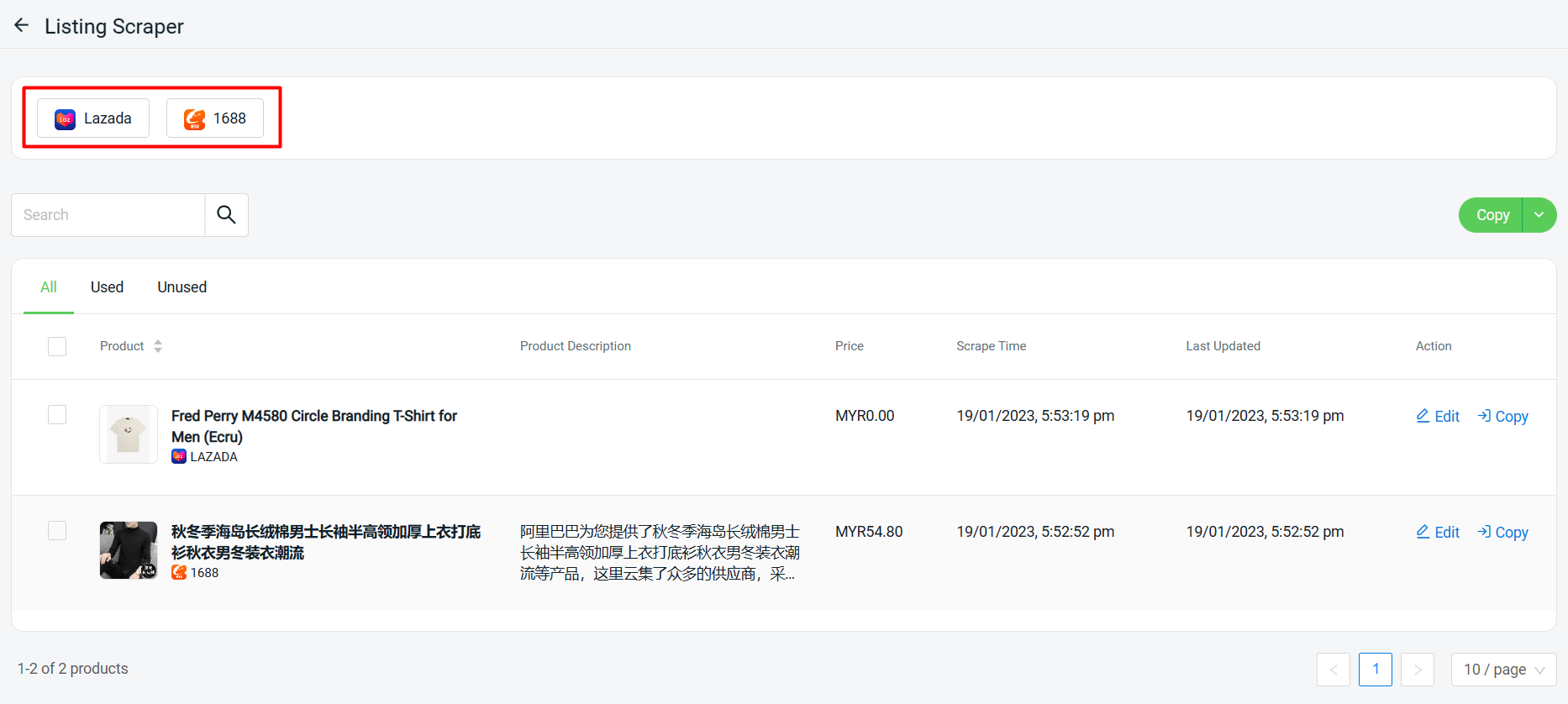 Step 3: You can edit the product details such as the Product Title and Description before copying them to your store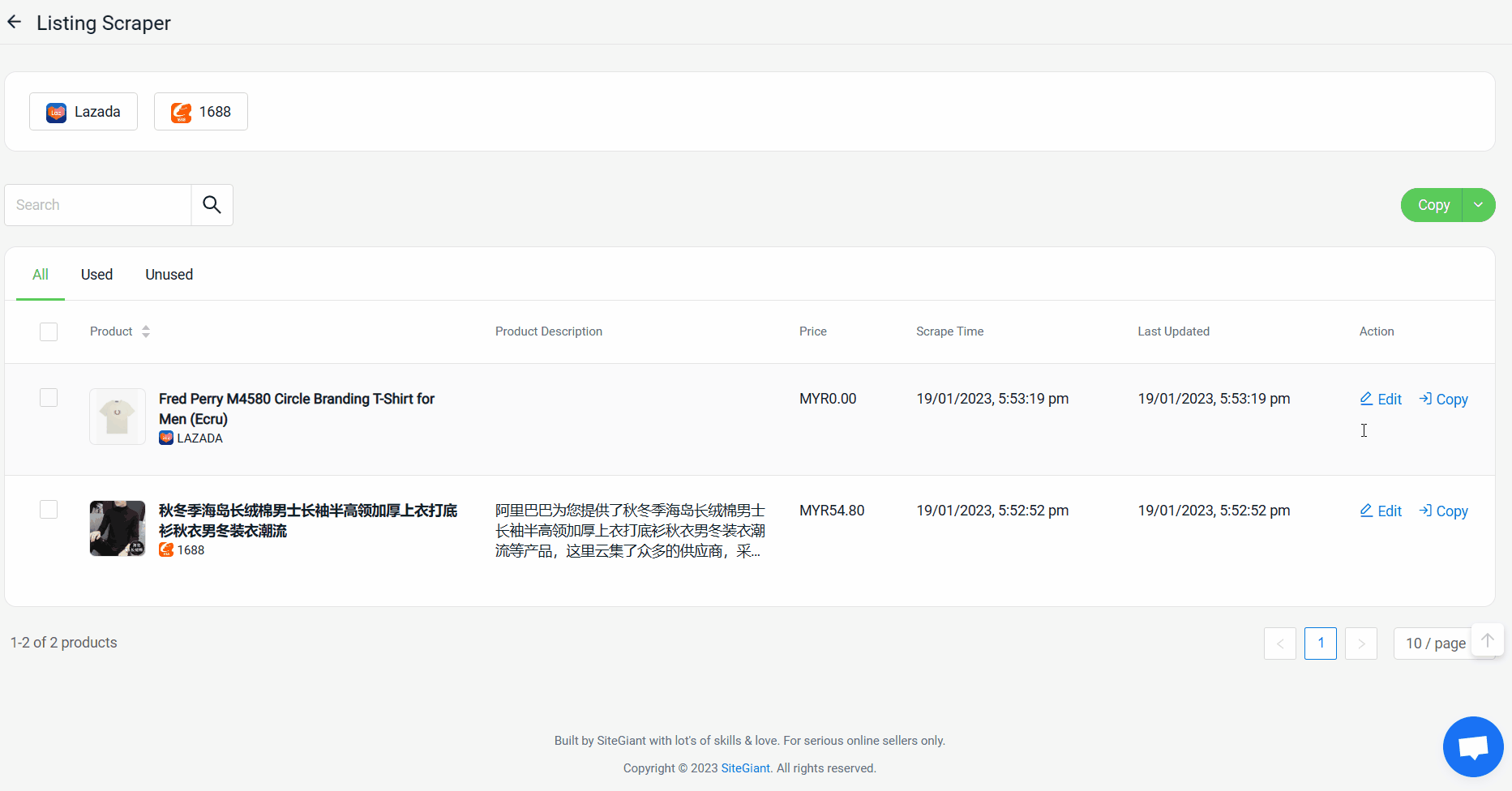 Step 4: Once done editing, you may click Copy to copy this listing to your store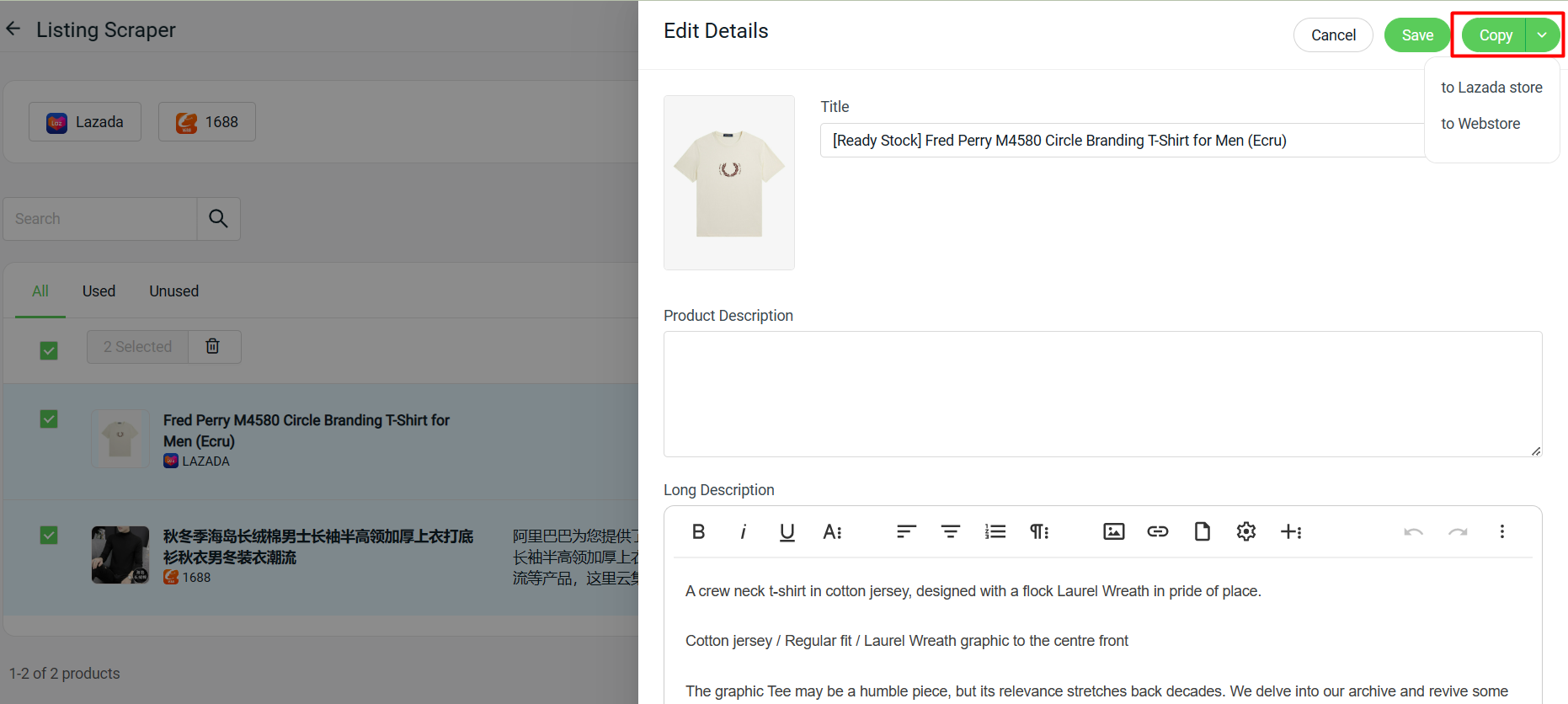 Step 5: To perform bulk copy, you may select multiple listings > click on Copy and choose the store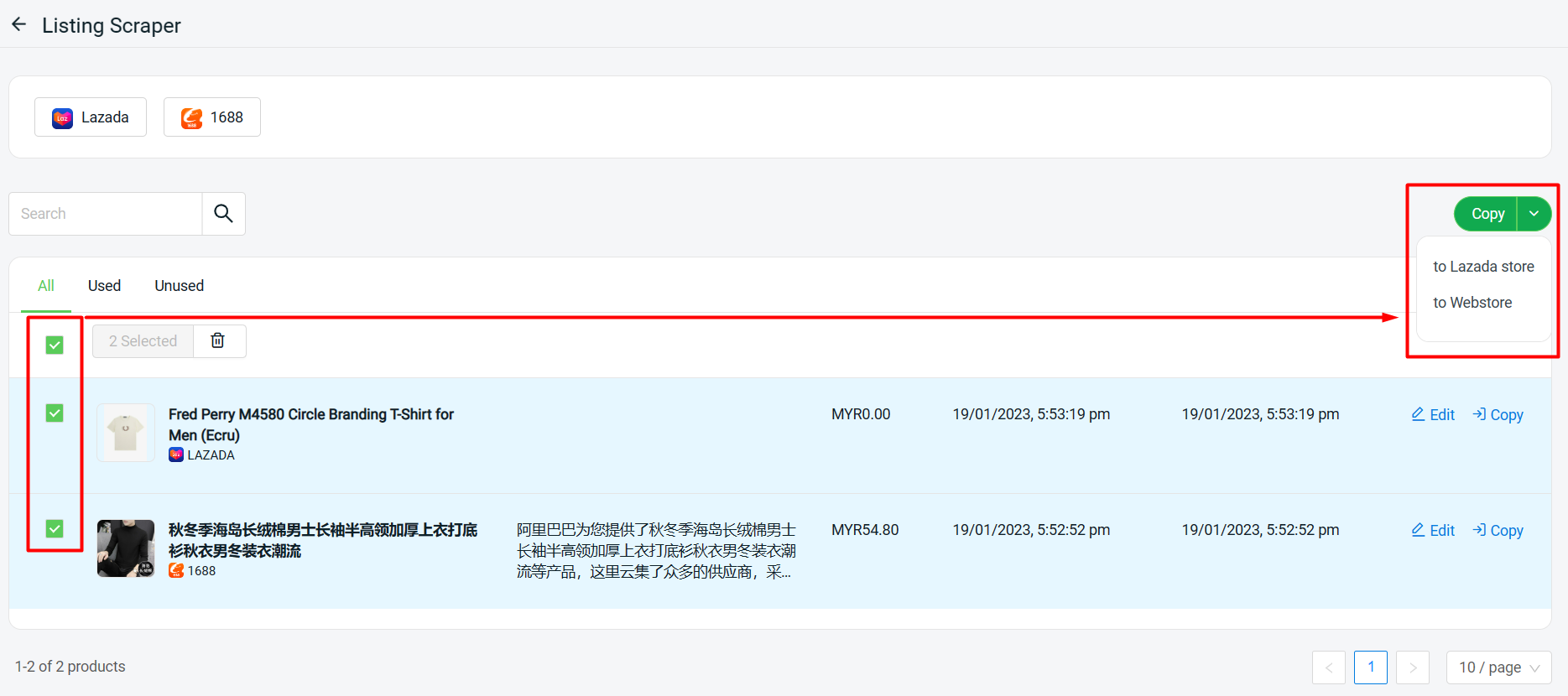 Step 6: Select the stores you would like to copy to > choose Copy or Skip > Copy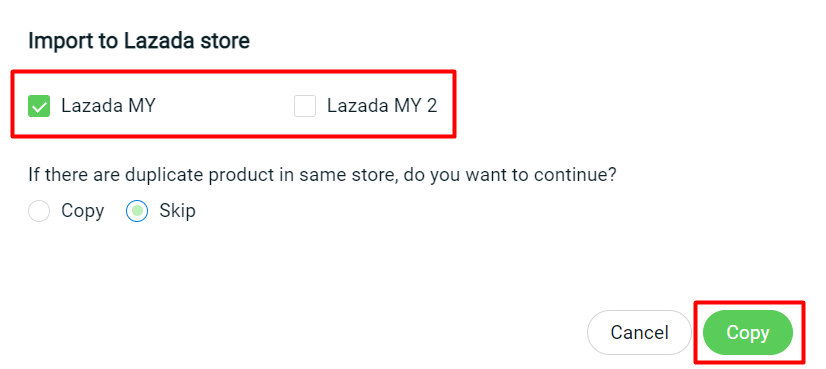 📌Note: If there are duplicate product in same store, do you want to continue?
Copy: The listing will be copied over as a new listing even if the product with the same SKU or Product Name already existed. 
Skip: The listing will be skipped from copy if the SKU is the same. If the SKU is blank, the copy will be skipped if product with the same Product Name already exists.
Step 7: Once the copy is completed, click on Redirect To Draft Listing Page to go to your store Draft Listing page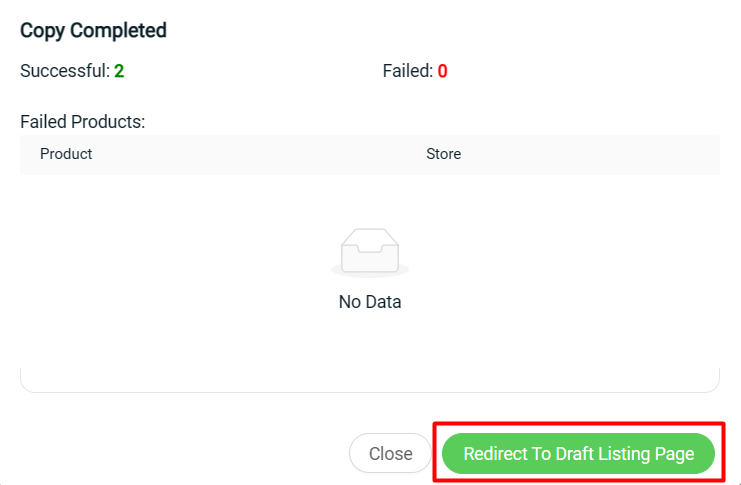 Step 8: Click on Product Name to update the necessary information and publish