1. Navigate to Orders > All Orders on the menu dashboard.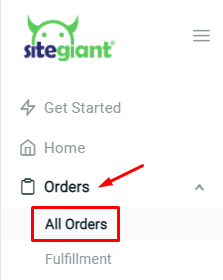 2. Click into the Order ID that wish to proceed for fulfillment.

3. From More Actions, choose Add Fulfillment.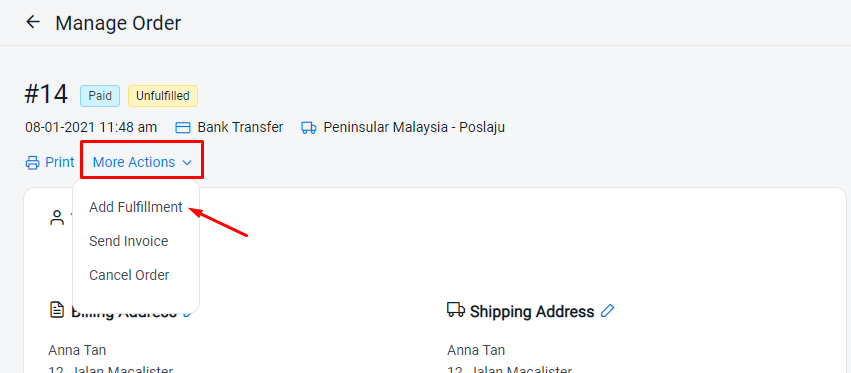 4. Then, fill up the Tracking Number of the Courier Company and hence click on the Submit.
You may also choose to Notify Customer via email. (optional)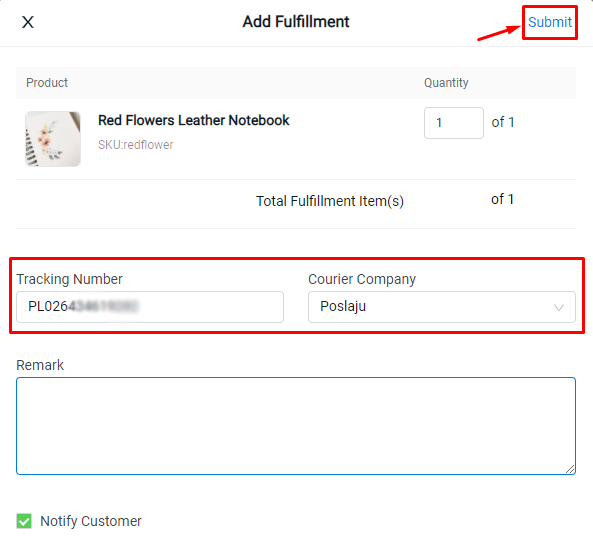 5. The order will then be updated with a Processed Status and Fulfilled remark, and the Fulfillment information be shown.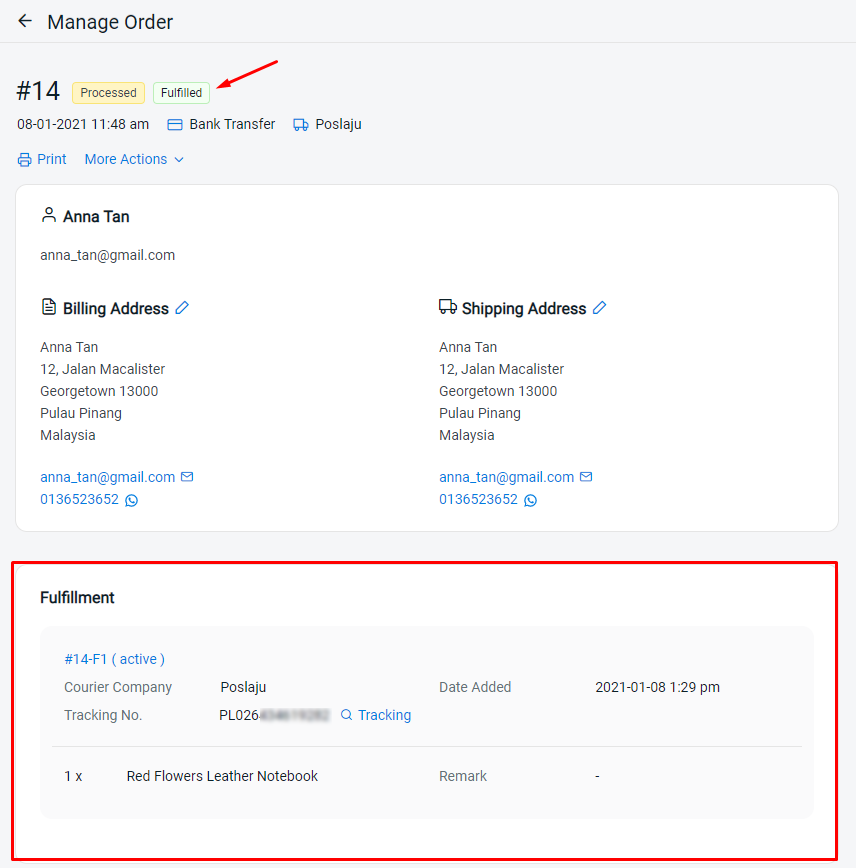 6. You may click on the Fulfillment ID to edit the information again, or click on the Search Tracking to view the parcel delivery status.

Sample Parcel Delivery Status by Tracking.my :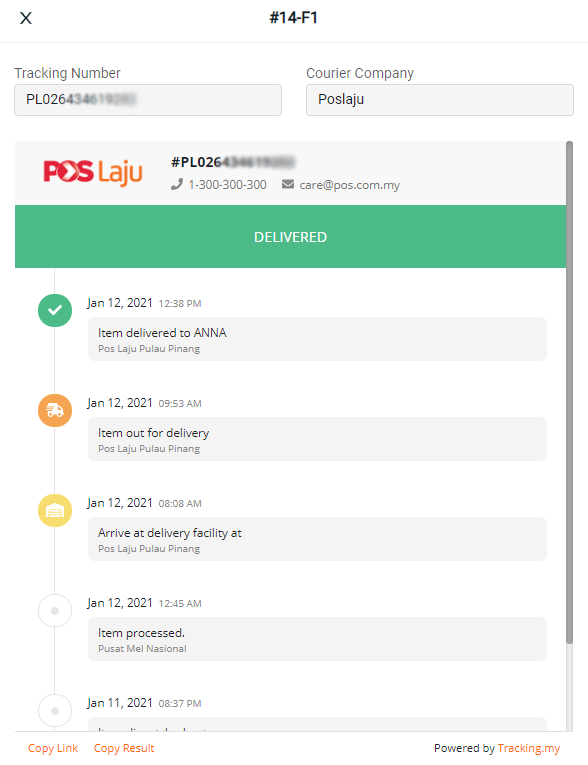 7. Lastly, perform Mark as Completed Order to complete the order.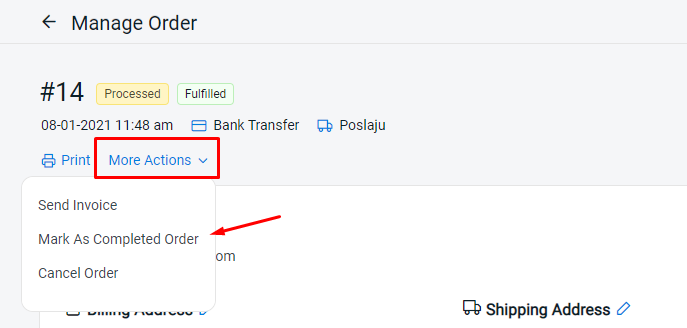 Additional Information
You may also use the shortcut to fill up the Tracking Number for the order.
1. From the Orders page, click on the "Fulfillment" icon.

2. Then, fill in the Tracking Number and the Courier Company.

3. Click Submit, to add in the fulfillment information.