1. Introduction
2. Retrieve Customer Return And Failed Delivery Orders
3. Restore Returned Item
4. Additional Information
1. Introduction
Sometimes, you may face a problem whereby the product is delivered in a condition that the customer is not satisfied with. As a consumer, the customer may request a product return and a refund for the product. Another situation is, the parcel might fail to deliver to the customer due to some reasons, and you are unsure whether the order products have been returned to you.
With Marketplace Order Return Management, it is easier to keep track of the return and failed delivery orders from Lazada, Shopee and TikTok, and then restore the returned items to inventory.
---
2. Retrieve Customer Return And Failed Delivery Orders
Step 1: Go to Apps > Marketplaces > Marketplace Order Return Management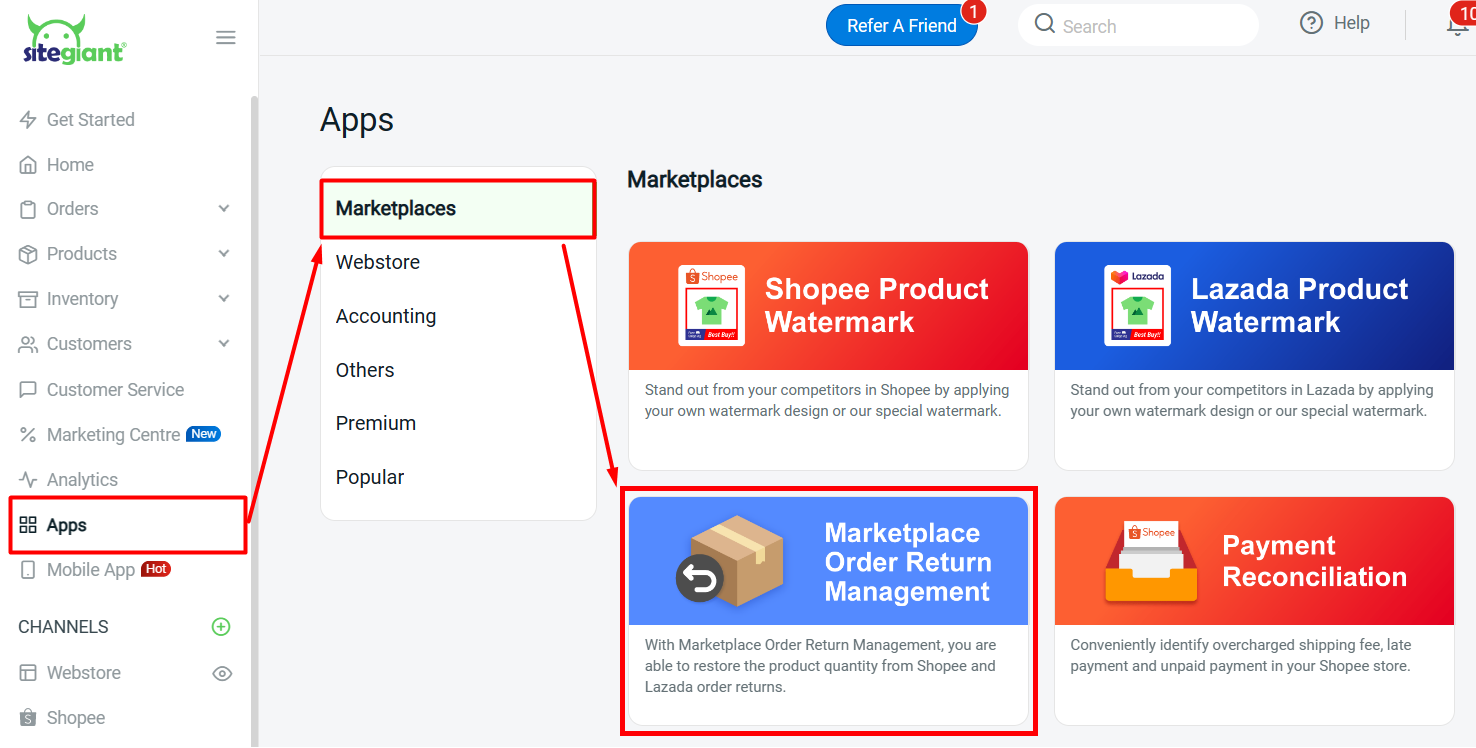 Step 2: Click on the Sync Customer Return Order button to retrieve the recent marketplace return orders

Step 3: Sync Summary will pop up and you can see how many orders have been synced back from each marketplace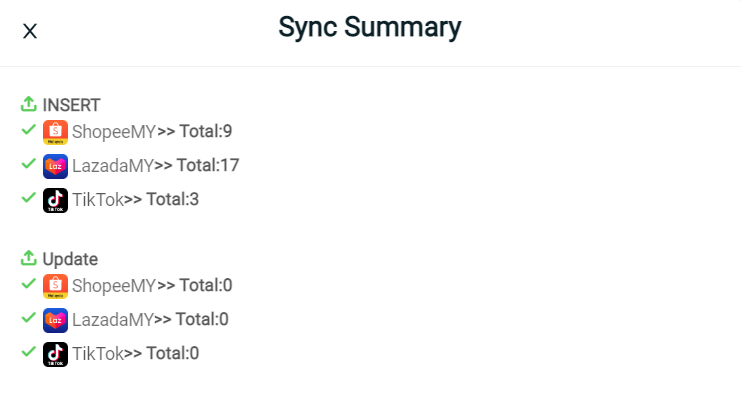 Step 4: The orders will be listed under the Customer Return and Refund tab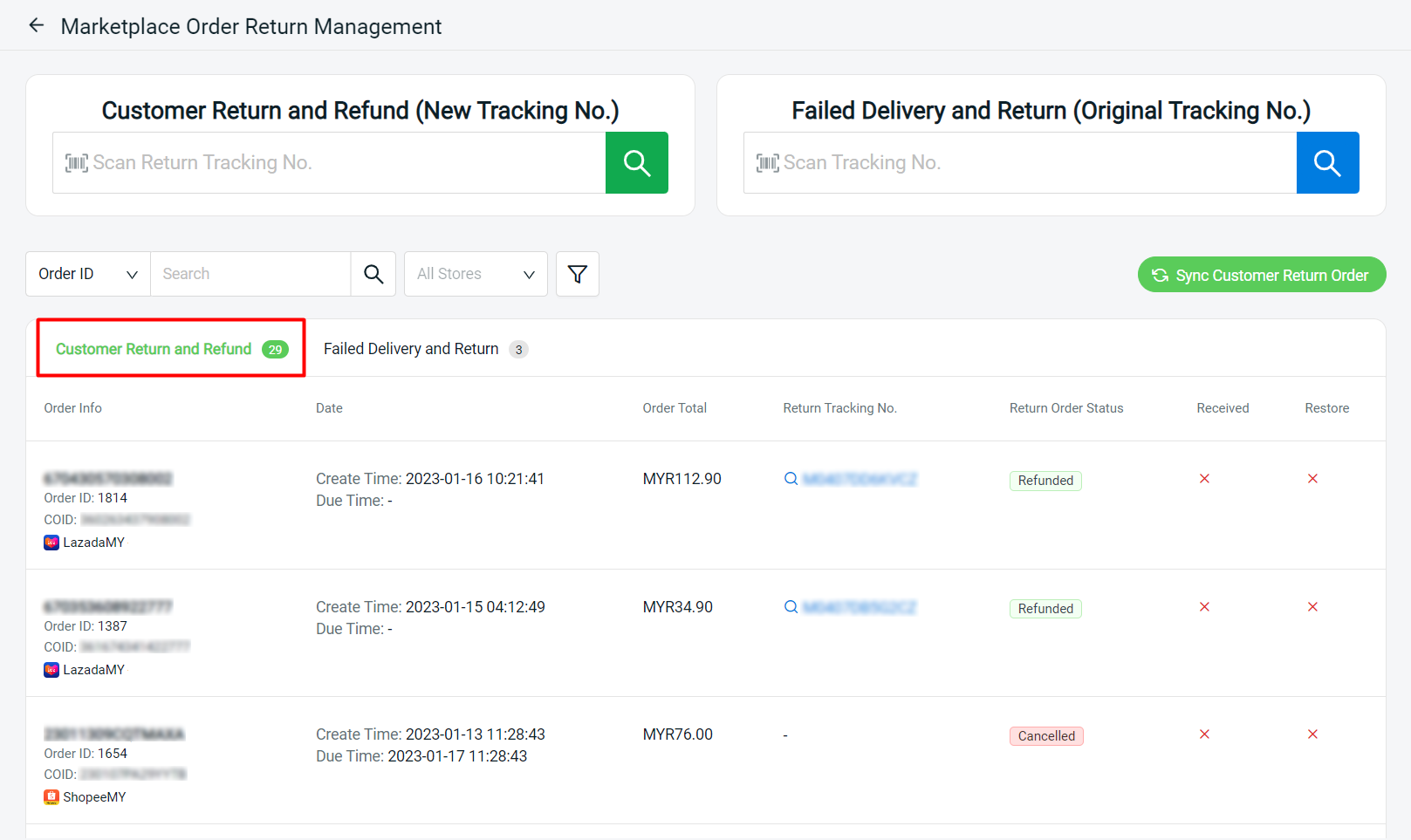 Step 5: You can search the order by scanning or inserting Return Order Tracking Number or with the filter below

Step 6: In the case of failed delivery order, the courier returned the parcel to you. You can scan or insert the Original Tracking Number to retrieve the order.

---
3. Restore Returned Item
Step 1: If the item returned by the customer is in good condition and you decided to restore the item to inventory.
Click on the Return SN to go into Marketplace Order Return Details > under Returned Item column, insert the item quantity > click on the Save Restored Item button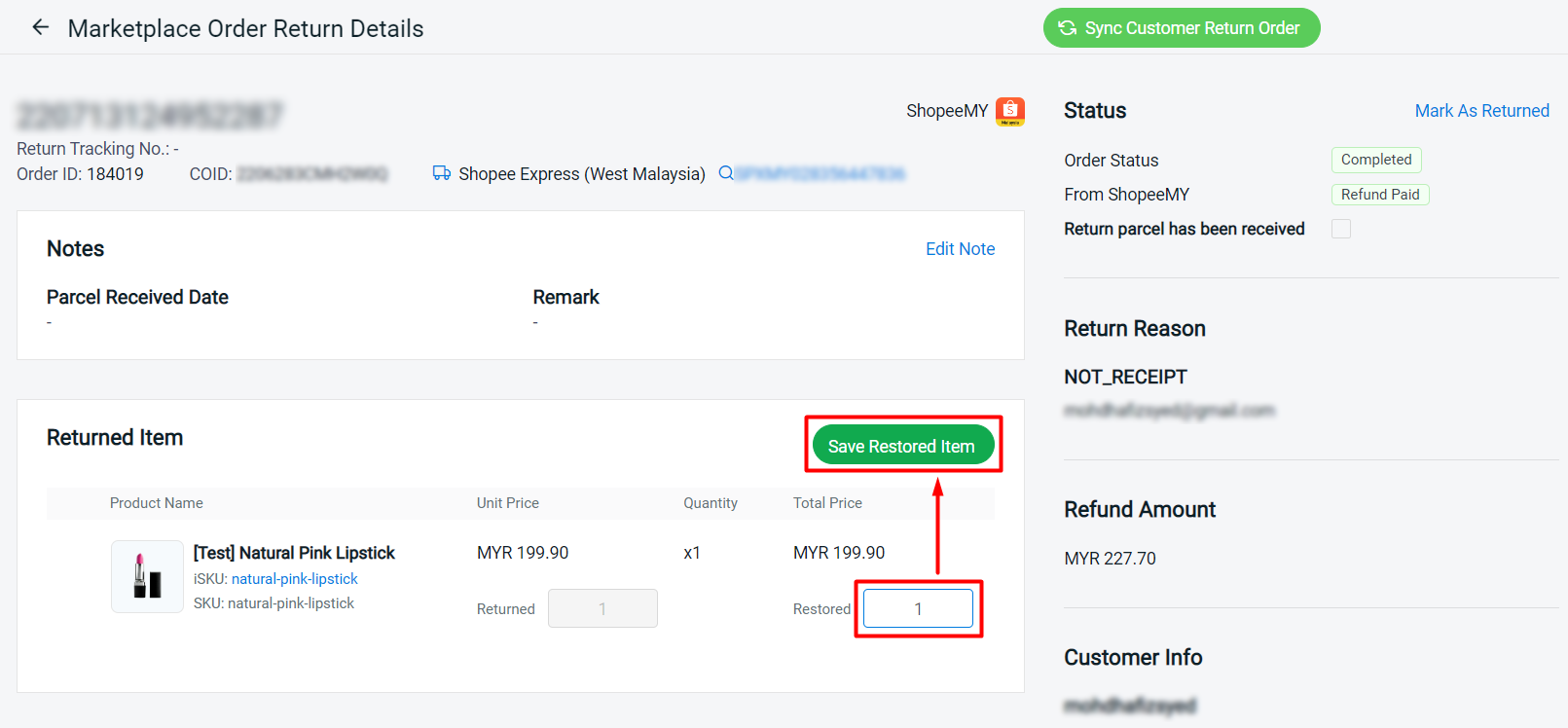 Step 2: You will be redirected to the Stock In page > fill in Stock In Details > click on the Save button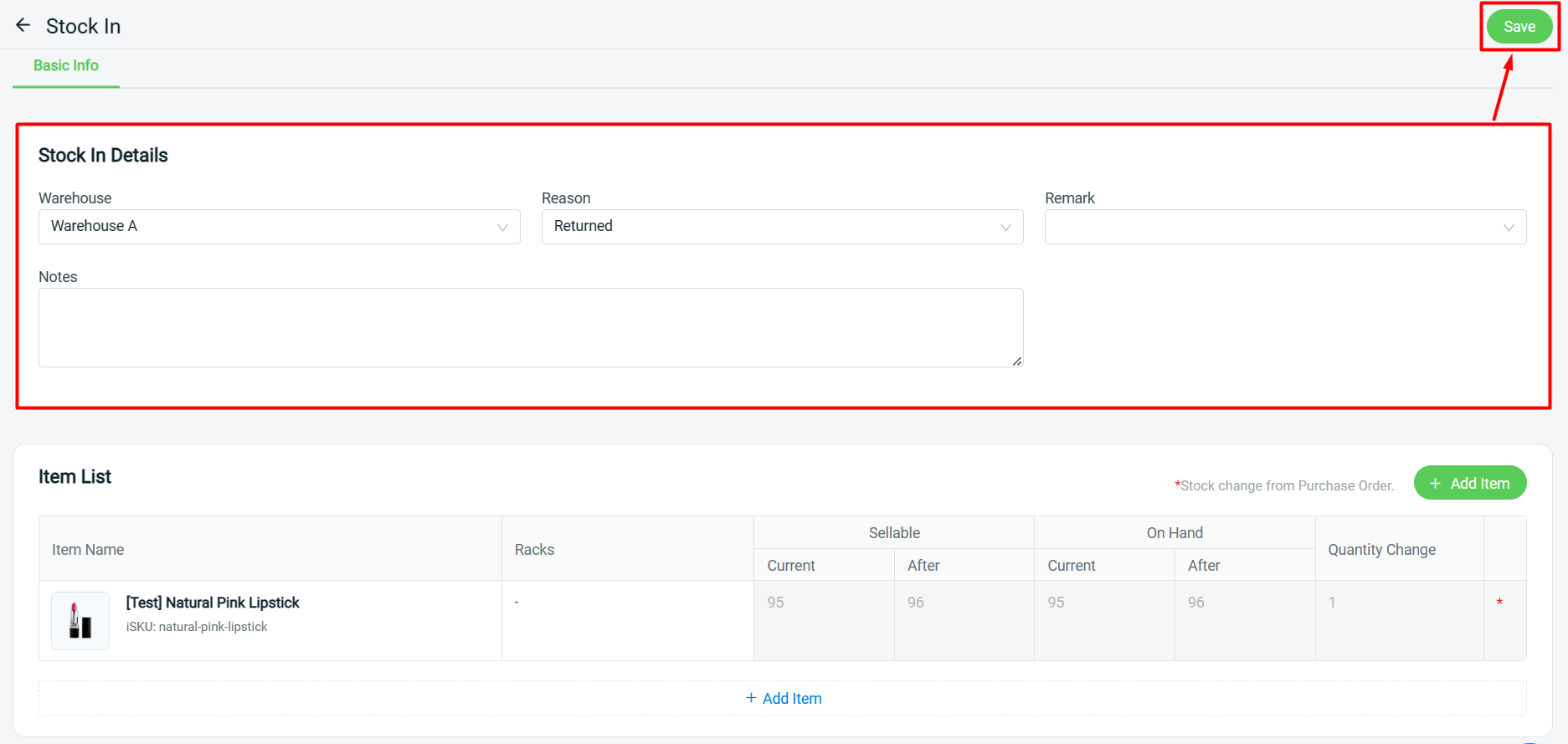 Step 3: The order that already restore to inventory will be marked with a green tick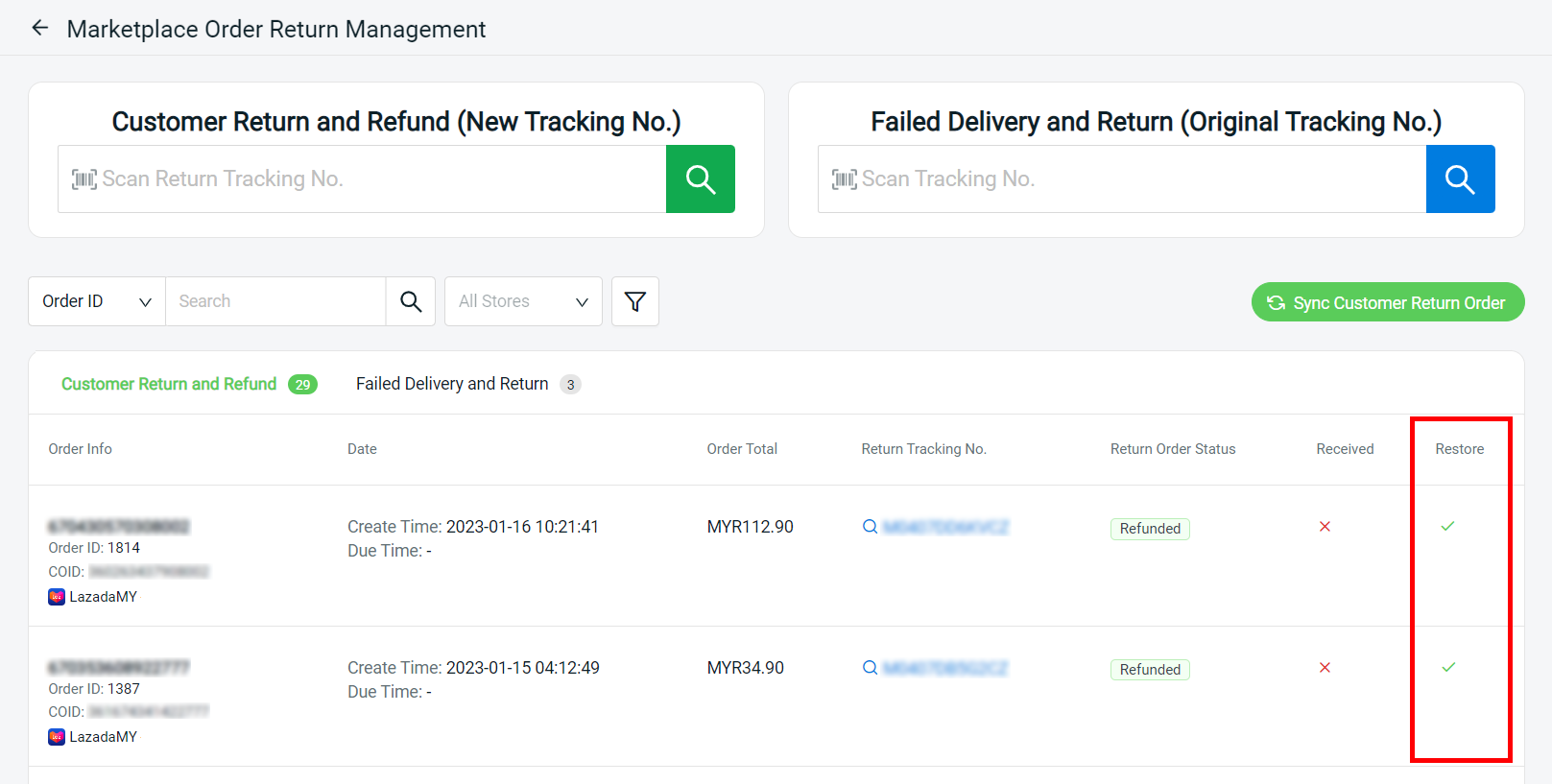 ---
📝Additional Information
1. Marketplace Return Order Status
Step 1: When you received the return parcel from the customer, you can check to mark the Return parcel has been received column for your record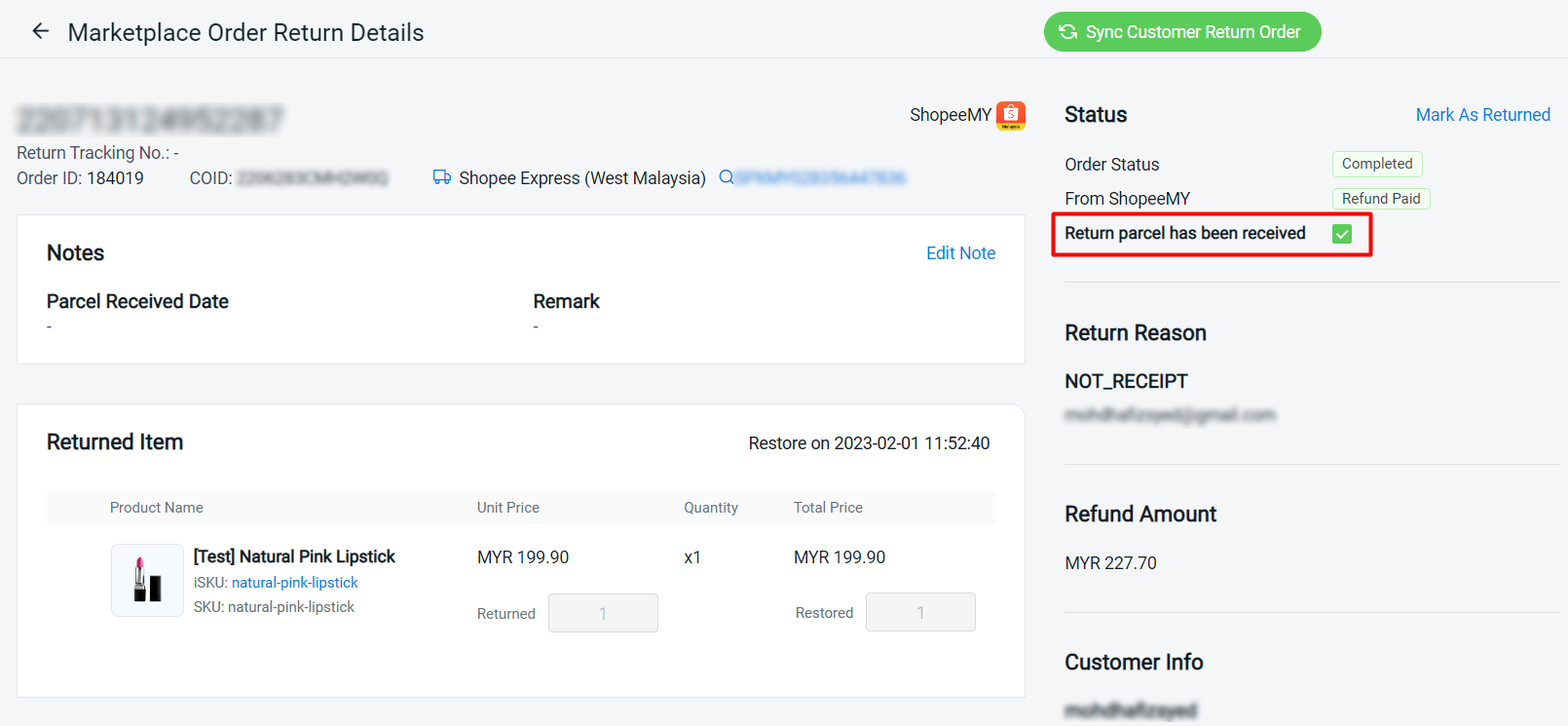 Step 2: You may add Parcel Received Date and Remark by clicking on Edit Note > Save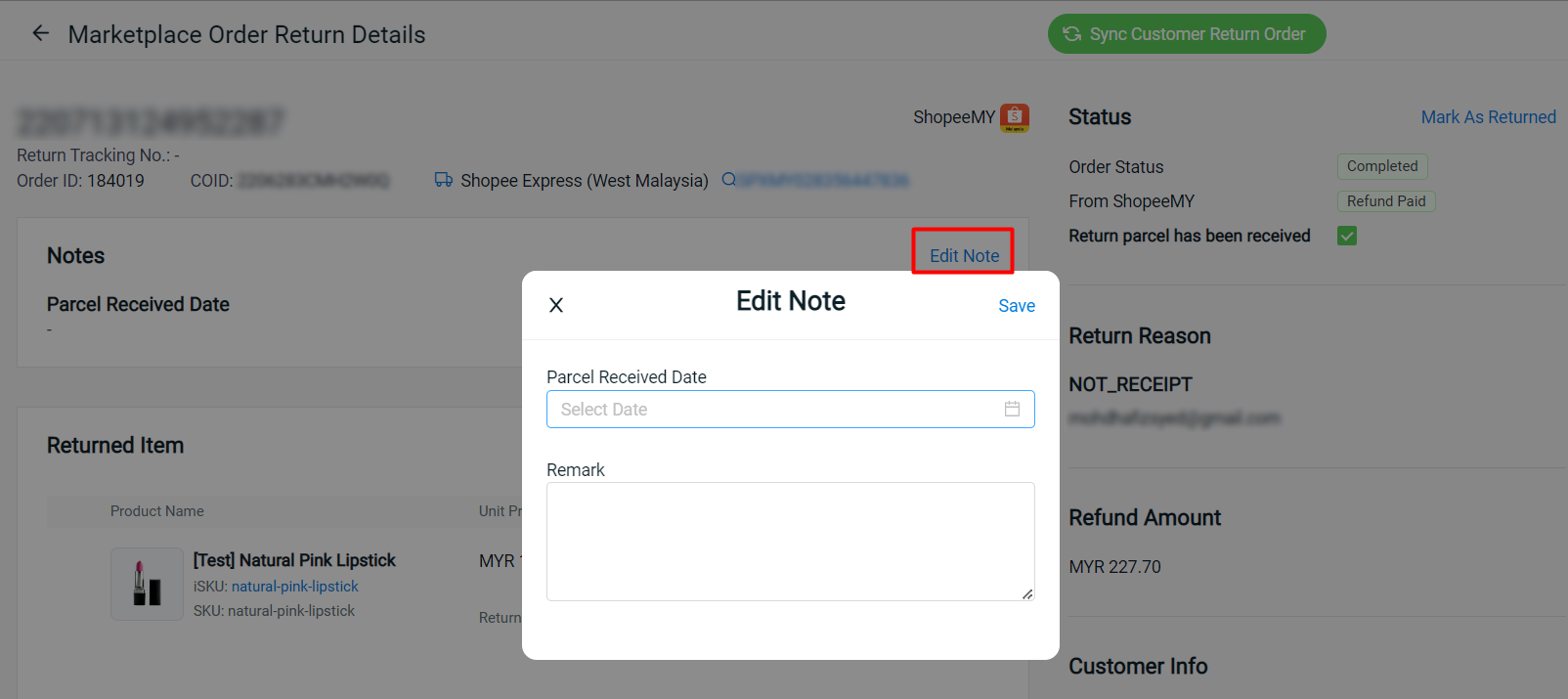 Step 3: Orders that are already marked received will be marked with a green tick too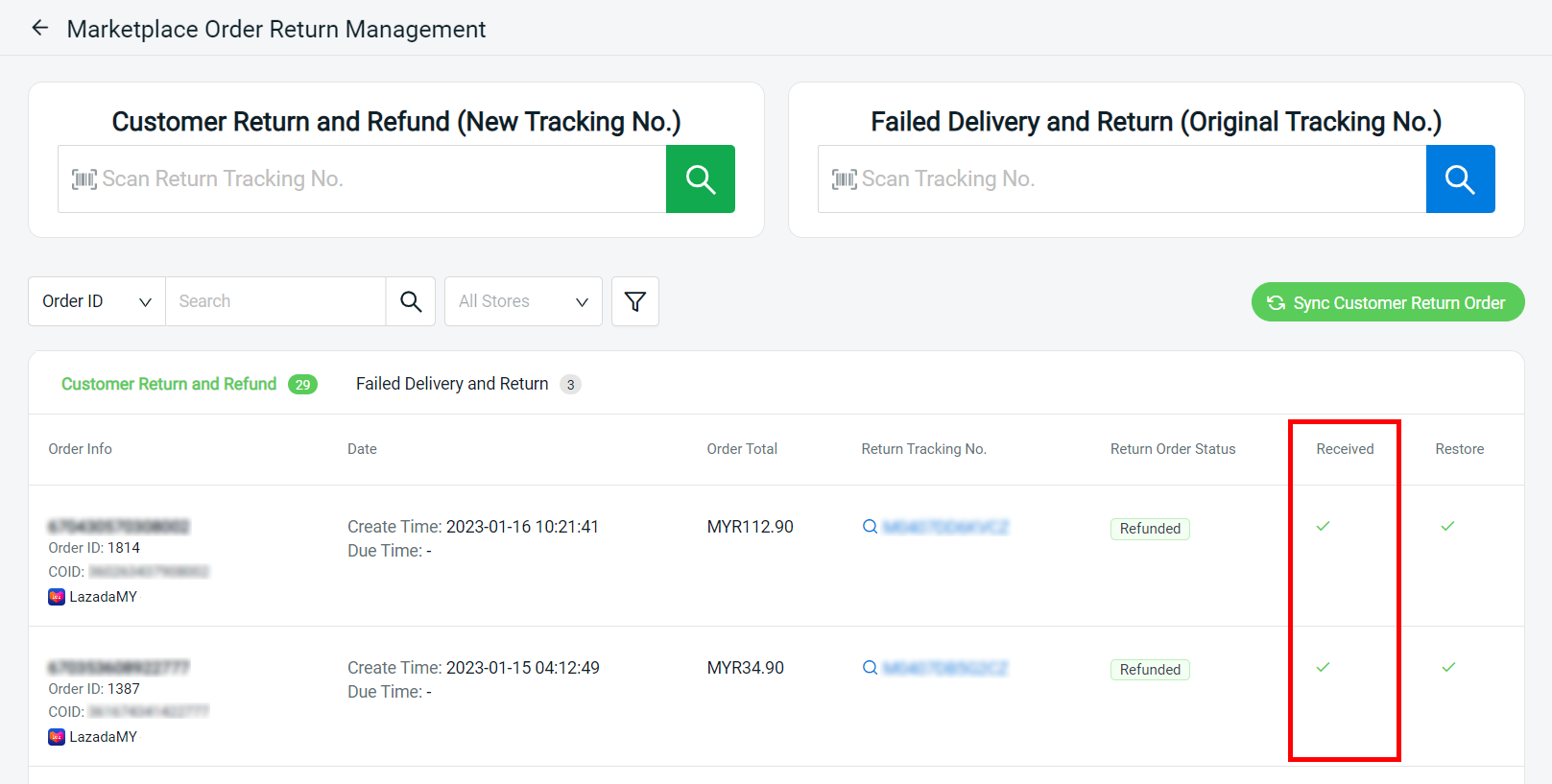 2. Update Order Status
Step 1: When the order is shipped and fulfilled, the order status will be updated to Completed, which will be the order's last status. When the order is returned, the order status will not automatically update. Thus, you can manually mark the order as the Returned status