1. Introduction
2. Register PG Mall Seller Account
3. Set Up PG Mall Integration
1. Introduction
PG Mall is a Malaysia online shopping platform aimed to present a reliable business platform for merchants to diversify their business portfolios from a global perspective.
Integrate your PG Mall store with SiteGiant now to create product listing and sync over to your PG Mall.
---
2. Register PG Mall Seller Account
Step 1: Register a seller account from PG Mall.
💡Tips: To activate your seller center login, you will need to email PG Mall (merchant@pgmall.my) and briefly tell them about the products you plan to sell.
---
3. Set Up PG Mall Integration
Step 1: Log in to your PG Mall Seller Center > navigate to your username on the top right > click My Profile to retrieve Shop API Key

Step 2: Click on the eye icon > enter password and click OK > copy the Shop API Key.



💡Tips: Click Reset to get a new Shop API Key if encountered invalid API Key issue when integrating with SiteGiant.
Step 3: Log in to your SiteGiant Seller Center > add [+] channels > choose PG Mall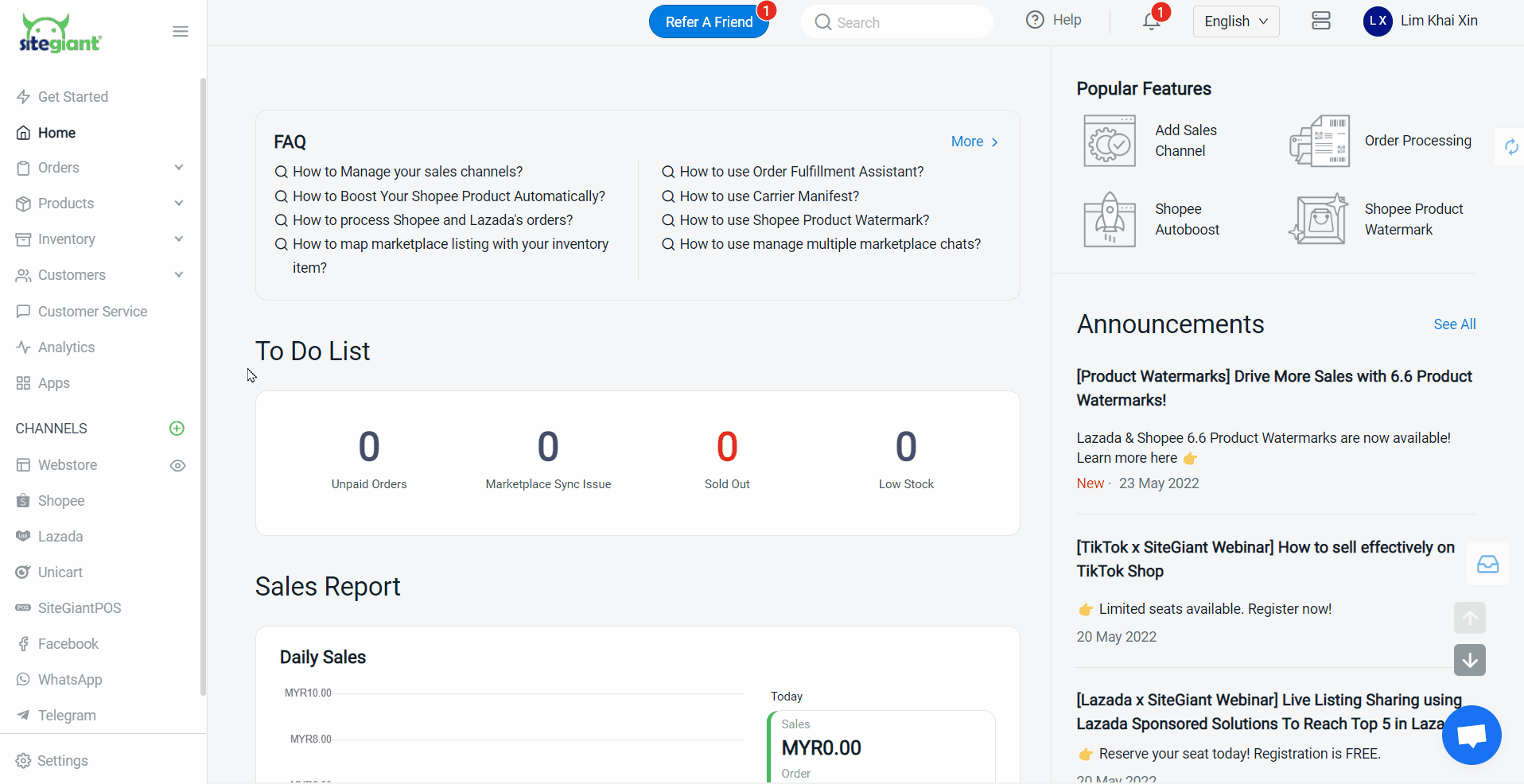 Step 4: Insert your Channel Name and Shop API Key > click Connect.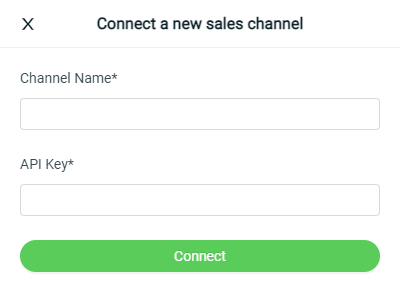 You are now successfully integrated your PG Mall with SiteGiant!
📌Note: Your existing products in PG Mall seller center will be synced back to SiteGiant's PGMall Listing automatically.