1. Introduction
2. Fulfill Order And Update Tracking Number
3. Additional Information
1. Introduction
When your customer places an order, you have to pack and parcel and ship it to the customer. At the same time, update the tracking number of the parcel to provide a convenient way for your customer to track the order shipment status on your Webstore.
---
2. Fulfill Order And Update Tracking Number
Step 1: Navigate to Orders > All Orders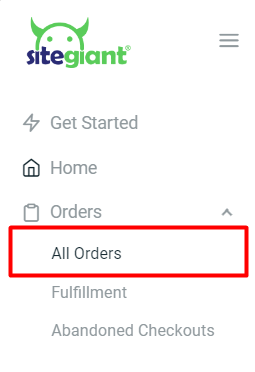 Step 2: Click into the Order ID to proceed with fulfillment

Step 3: From More Actions > choose Add Fulfillment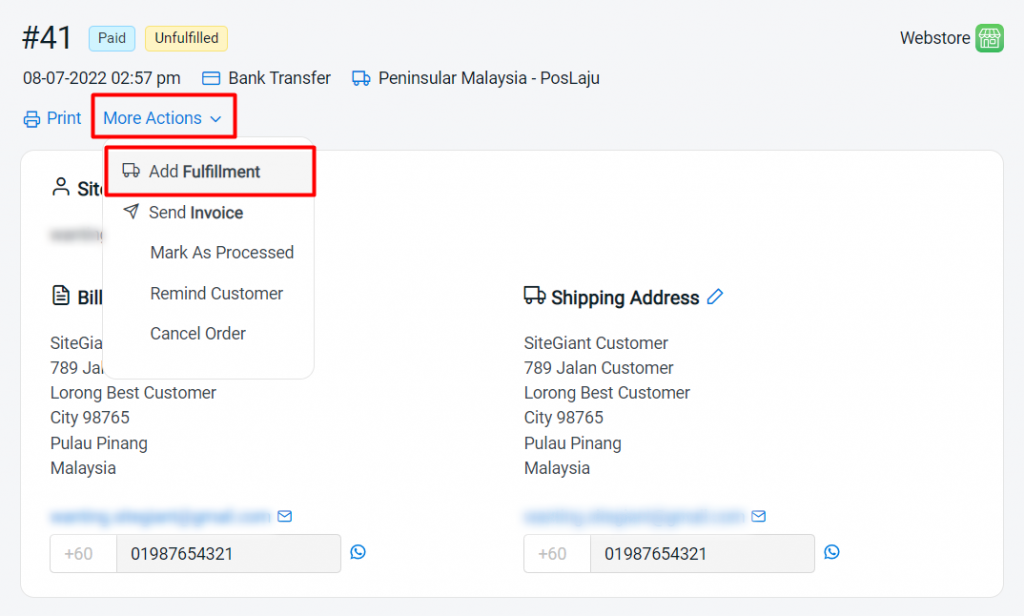 Step 4: Fill up the Tracking Number and Courier Company > write remarks if applicable > tick Notify Customer to send a notification to the customer > Submit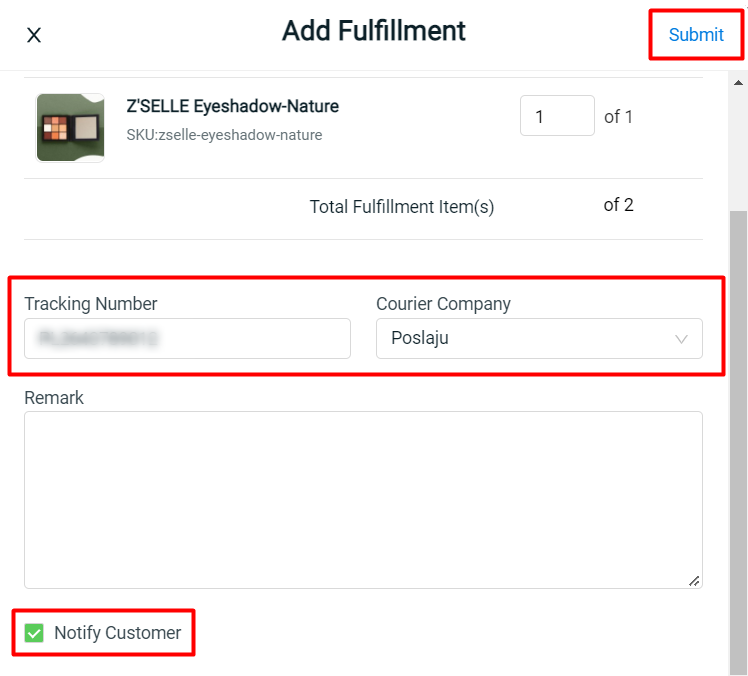 Step 5: The order status will become Processed and remark as Fulfilled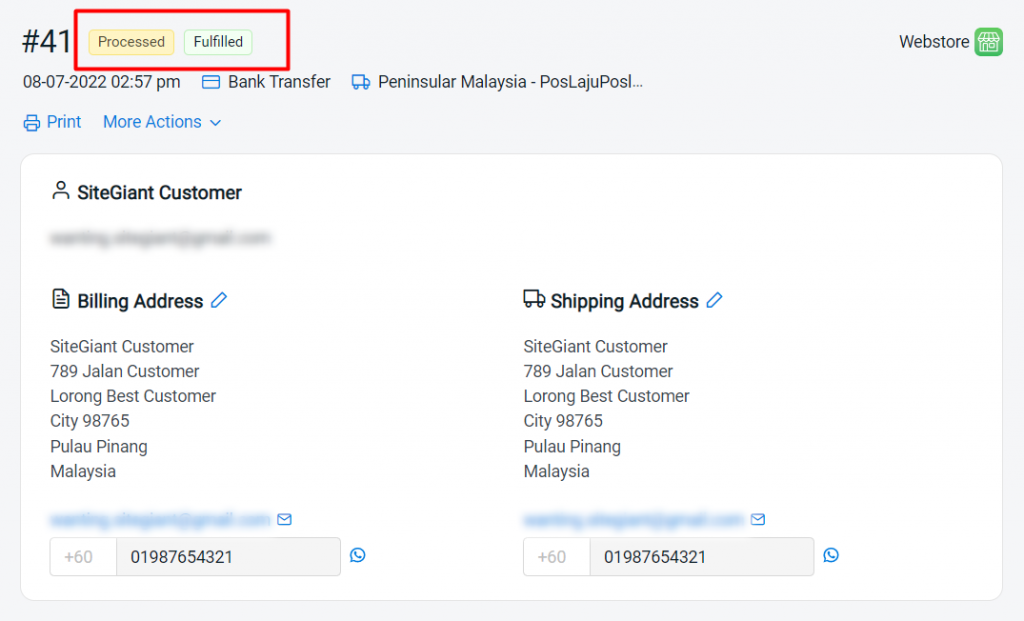 Step 6: You may click on the Fulfillment ID to edit the information again > you can also click on the Search Tracking to view the parcel delivery status

Step 7: Once the parcel is delivered, perform Mark as Completed Order to change the order status to Completed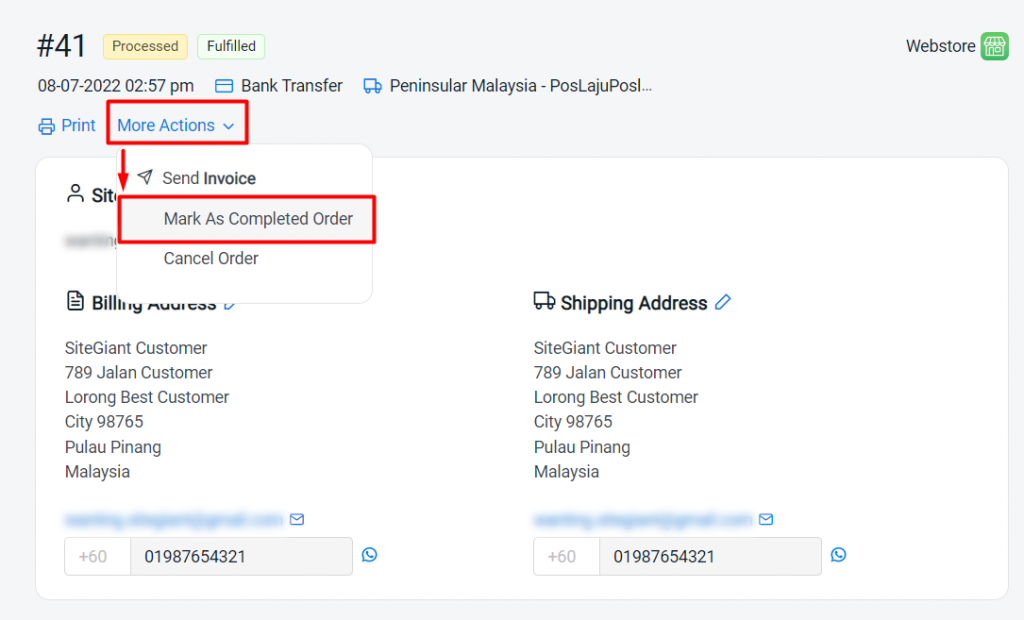 ---
📝Additional Information
1. You may also use the shortcut to fill up the Tracking Number for the order.
Step 1: From the Orders page > click on the Fulfillment icon

Step 2: Fill in the Tracking Number and the Courier Company > Submit

2. Order History
Step 1: The date and time of the fulfillment process will be listed in Order History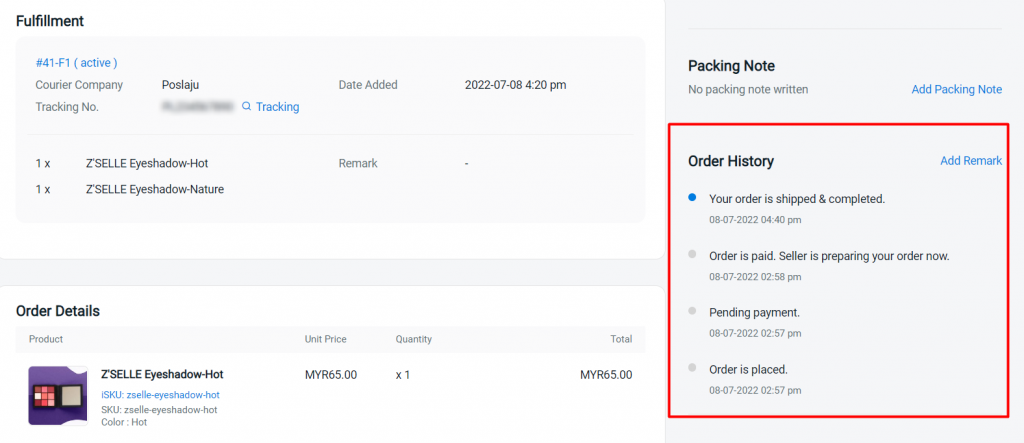 Step 2: The customer can also view the fulfillment process in My Order at webstore