1. Introduction
2. Create New Project
3. Setup OAuth Consent Screen
4. Create Credentials
5. Integrate Google Login
1. Introduction
With Google Login, customers can easily register on your webstore using their Google account with a simple click. Without the need of filling the registration form and remember the password, it could help to fasten the customer checkout process.
---
2. Create New Project
Step 1: Go to Google Cloud Platform APIs.
Step 2: Click on My Login or select a project.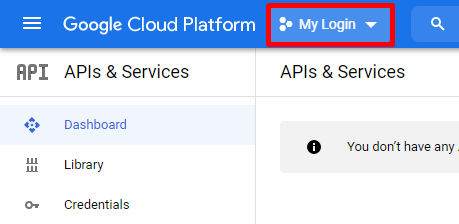 Step 3: Then, click on 'New Project' to create a project for SiteGiant store.

Step 4: Insert the Project name and Create.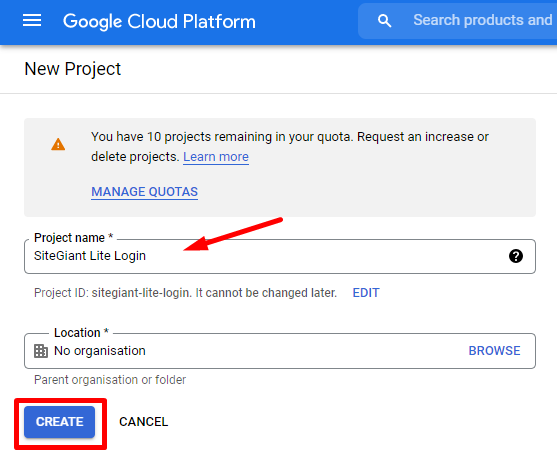 ---
3. Setup OAuth Consent Screen
Step 1: Make sure you are in the Project that you created, then go to the OAuth consent screen.
Choose User Type as 'External' and click Create.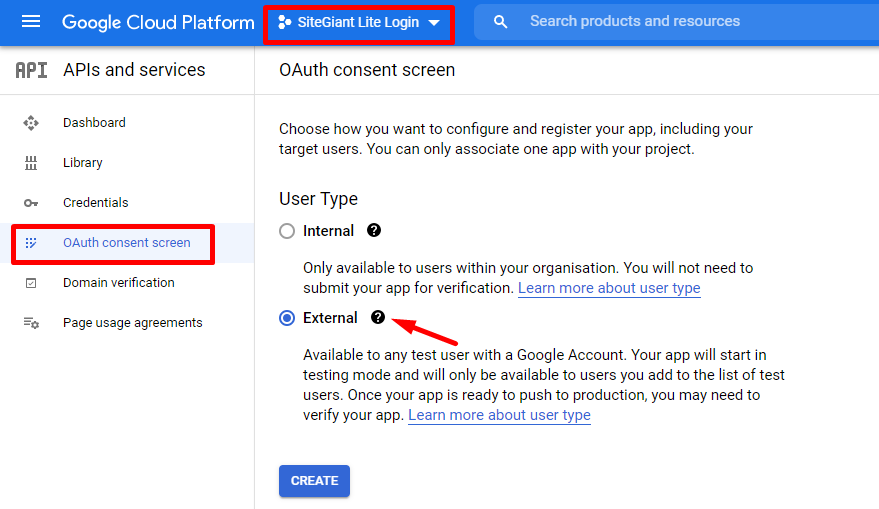 Step 2: Fill in the App name and User support email.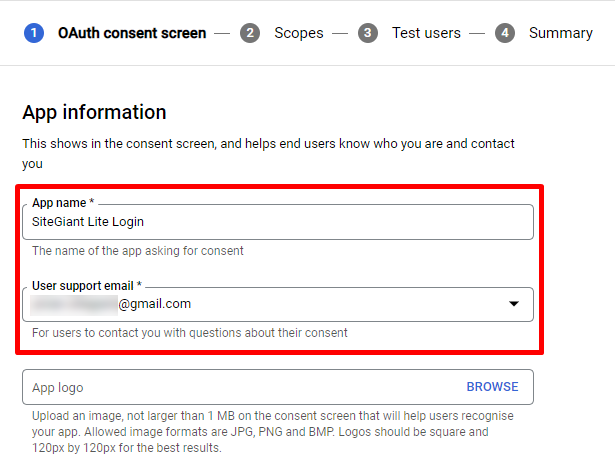 Step 3: Scroll to Authorised domains session and Add Domain for your webstore URL, without the https://.
Key in the email address of your own, thus Save and Continue.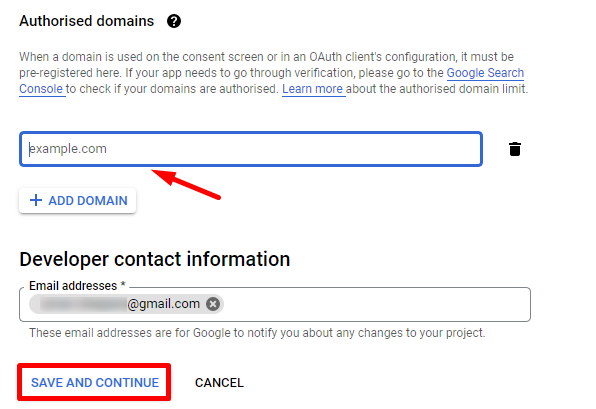 Step 4: Save and Continue the steps till the end, and click on Back to Dashboard.

---
4. Create Credentials
Step 1: Go to the Credentials menu and Create Credentials by choosing OAuth client ID.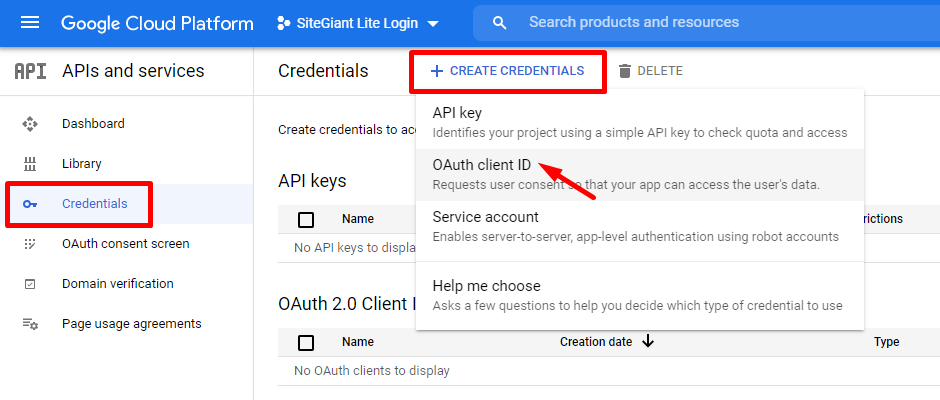 Step 2: Choose the Application Type as 'Web application'.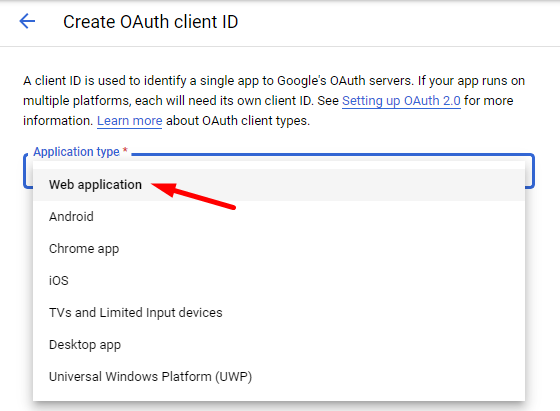 Step 3: Insert Name for the credentials.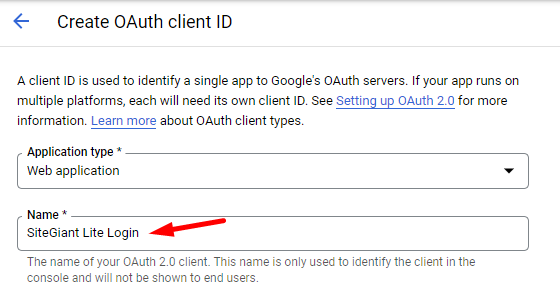 Step 4: Click 'Add URI' and insert your domain name.
Authorised JavaScript origins
https://yourdomainname.com
https://www.yourdomainname.com

Authorised redirect URIs
https://yourdomainname.com/
https://www.yourdomainname.com/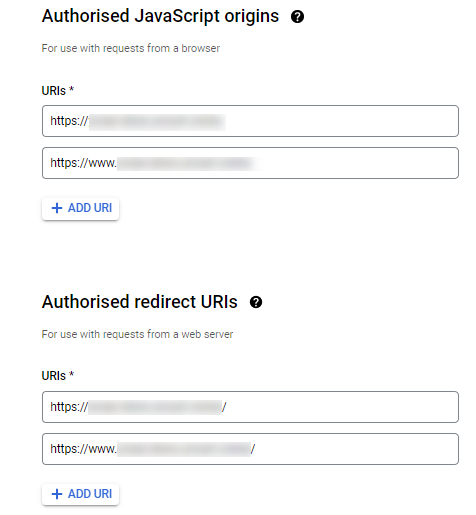 Step 5: Once done, click on the 'Create' button.

Step 6: Copy the Client ID created.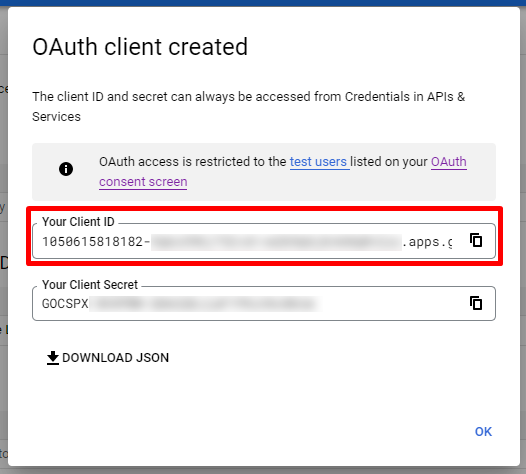 ---
5. Integrate Google Login
Step 1: Go to Apps > Webstore > Google Login.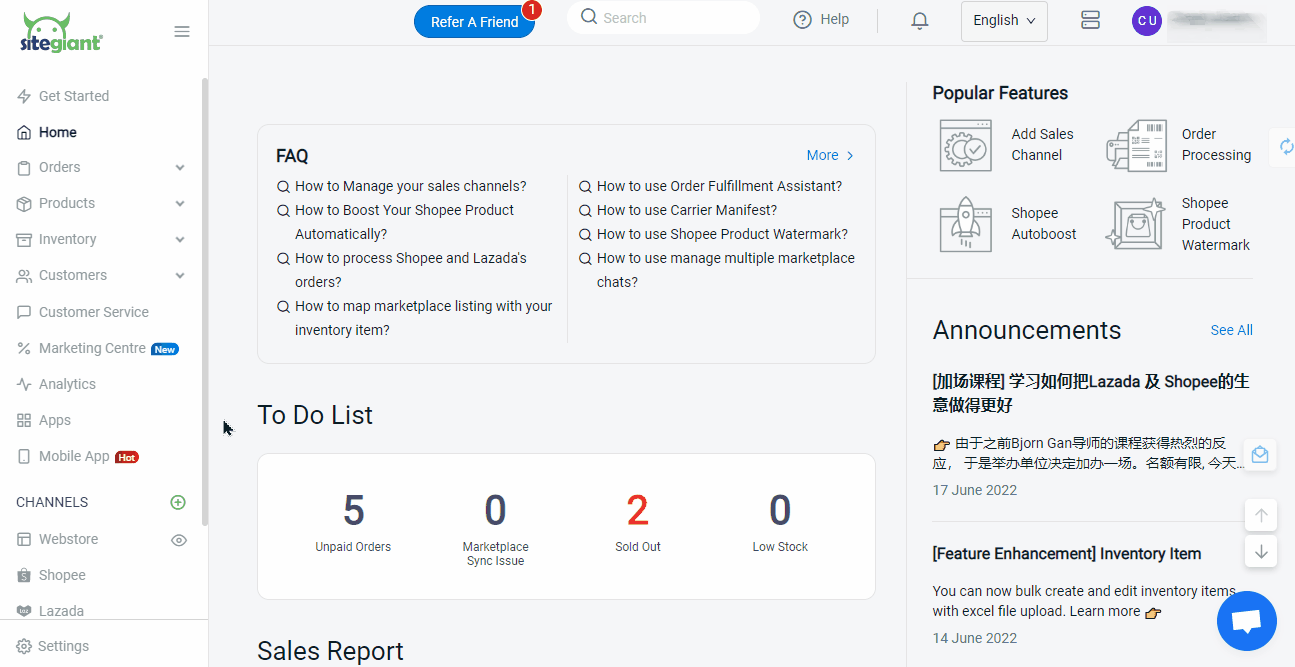 Step 2: Paste the Client ID get from Google Cloud Platform APIs, then click Save.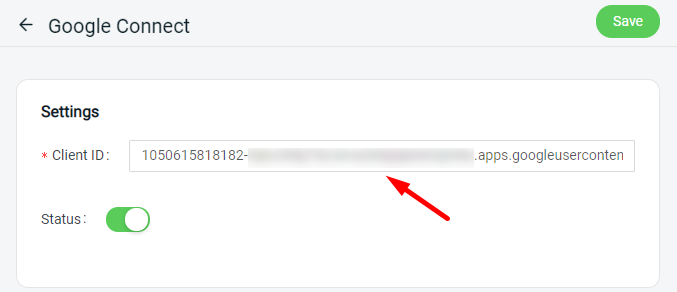 Step 3: The customer is now able to Login with Google from your SiteGiant webstore.