1. Introduction
2. Create Facebook App
3. Set Advanced Access for Permissions and Features
4. Setup Valid OAuth Redirect URIs
5. Integrate with Facebook Connect
1. Introduction
Facebook Connect let your customer register and log in with their Facebook account on your SiteGiant webstore. Adding Facebook Connect makes your customers convenient and skips the registration process of filling up the details.
---
2. Create Facebook App
Step 1: First, you have to create a Facebook app from Facebook Developer.
Step 2: From the Facebook Developer Apps, click Create App.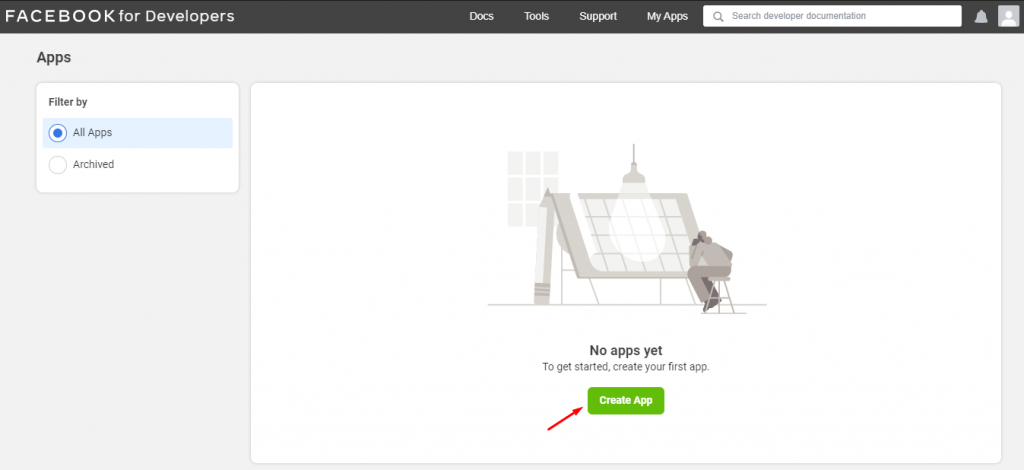 Step 3: Select App Type as Business. Then, click on 'Next'.

Step 4: Fill up the Display Name, Email and choose the App Purpose. After that, click on 'Create App' to proceed.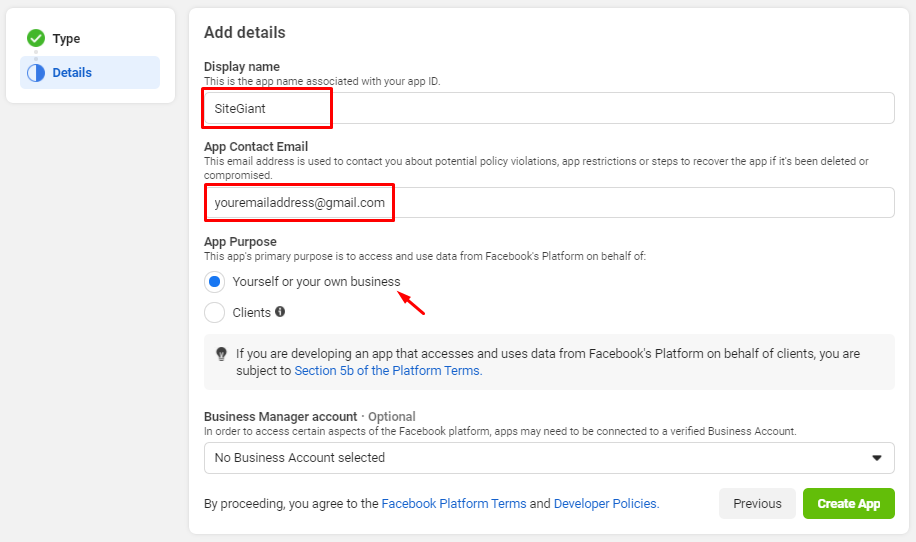 Step 5: Go to the Settings menu and choose Basic.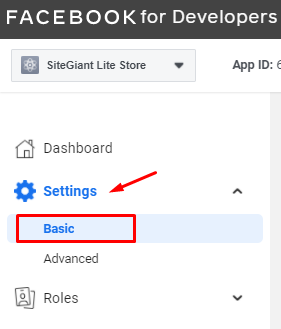 Step 6: Insert your SiteGiant domain name in the App Domains field.
Step 7: Insert Privacy Policy URL & Terms of Service URL which you can get the URL link from your store menu.
Step 8: Select the Category & App Icon of your online business, then Save Changes.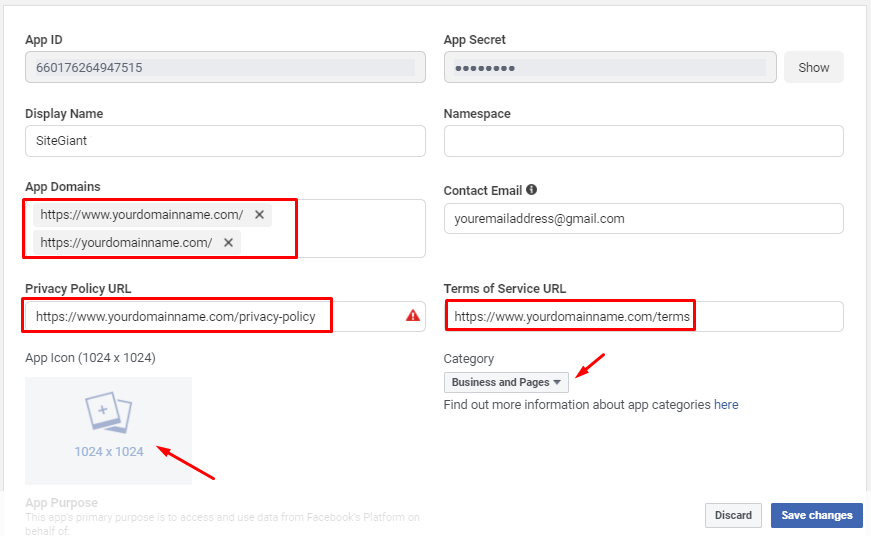 ---
3. Set Advanced Access for Permissions and Features
Step 1: From the App Review menu, choose Permissions and Features.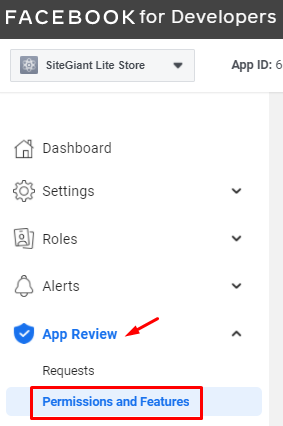 Step 2: Update the Access Level of "public_profile" and "email" to become Advanced Access, by clicking on the Get Advanced Access button at the Action.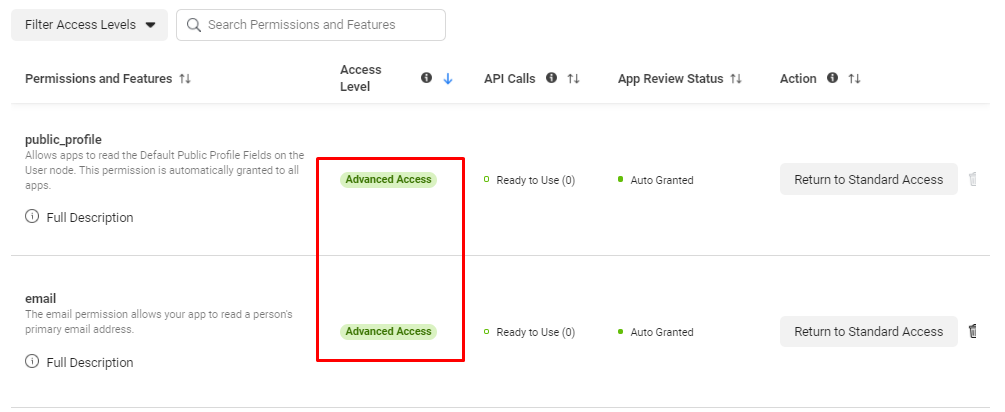 ---
4. Setup Valid OAuth Redirect URIs
Step 1: Go to Dashboard and click on 'Set Up' at Facebook Login.
📌Note: You may just skip the Quickstart step.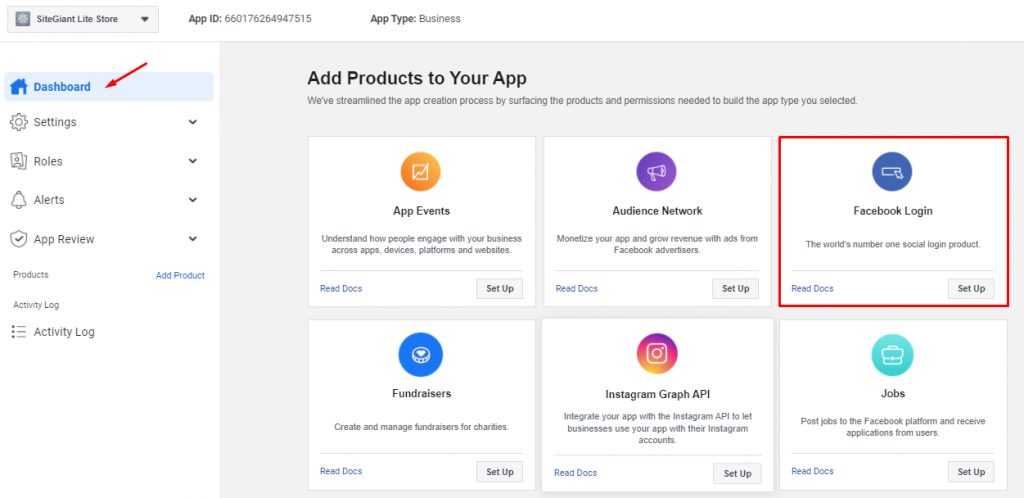 Step 2: Then, you may find the menu Facebook Login at the side, go to 'Settings' directly.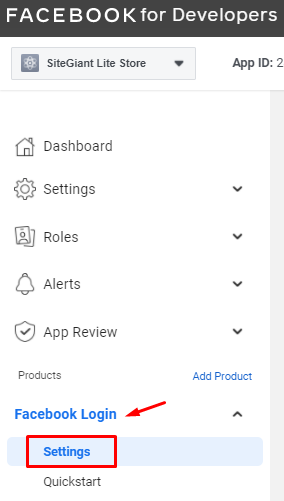 Step 3: Insert your domain name at the Valid OAuth Redirect URIs, and click Save Changes.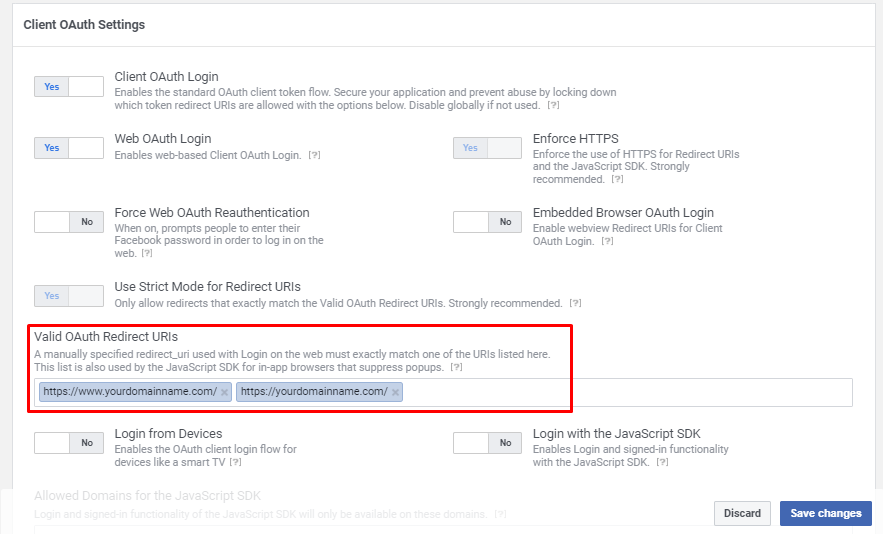 ---
5. Integrate with Facebook Connect
Step 1: Go to the Settings menu and choose Basic.
Step 2: Copy the App ID and App Secret.

Step 3: Go into Apps > Popular > Facebook Login.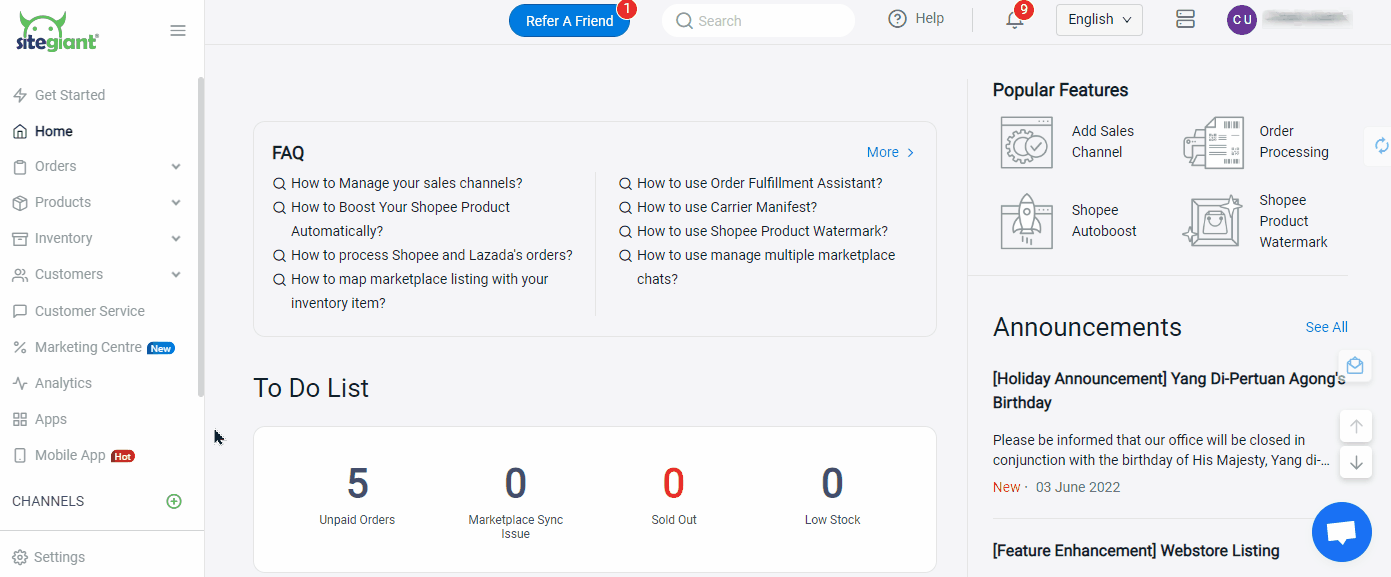 Step 4: Enable the Status, and paste the Facebook App ID and App Secret which were copied earlier.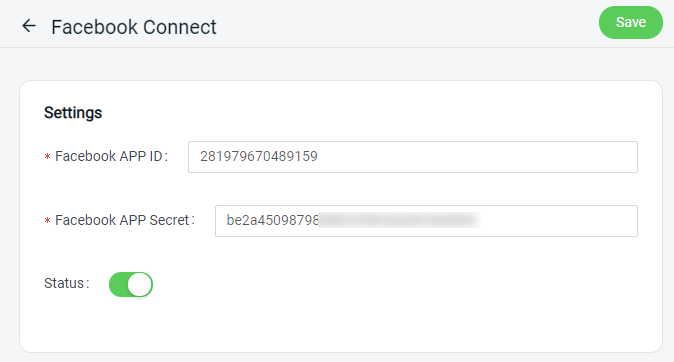 Step 5: Save the settings once done.
Step 6: Your customers are now able to Login with Facebook from your SiteGiant webstore.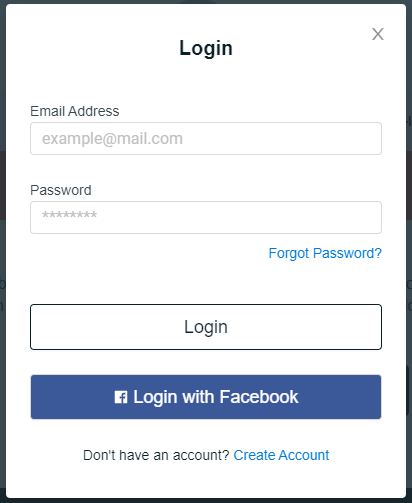 📌
Kindly take note, once the customer logged in to your webstore with their Facebook account under the same email address, the customer is unable to log in to the webstore using password login. 
However, the customer can perform 'Forget Password' to retrieve a new password login, or the customer may just continue with Facebook Login in the future.