Prone to errors such as packing cancelled orders or packing the wrong items for your orders?
You can now reduce these errors and also double confirm on the order status before packing with the Order Fulfillment Assistant. Furthermore, you can keep track of the users that are packing the orders and gauge their packing performance accordingly.
1. Navigate to Fulfillment from the Orders menu at SiteGiant dashboard.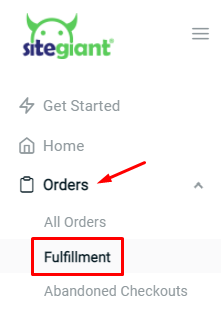 2. Click on Order Fulfillment Assistant.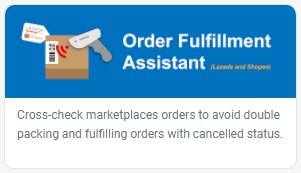 3. For the first time, you will be directed to set up the Order Fulfillment Assistant settings before you may proceed.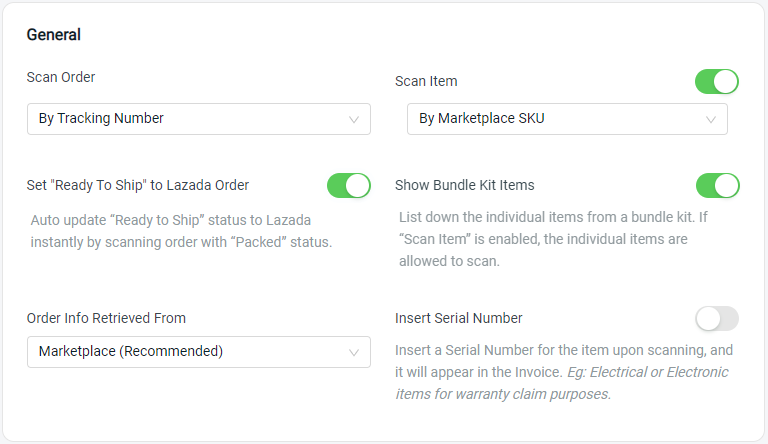 Scan Order: Set the default cursor focused for orders scanning.

Scan Item: Enable to allow the scanning of item by marketplace SKU or SiteGiant item iSKU and UPC. It is to double check the correct item for packing.

Set "Ready To Ship" to Lazada Order: Set ready to ship status for Lazada order after scanning the order.

Show Bundle Kit Items: Enable to display each item SKU inside Bundle Kit product.
 
Order Info Retrieved From
- Marketplace (Recommended): Order details directly checked from marketplace.
- SiteGiant: Order details directly checked from SiteGiant store. 
 
Insert Serial Number: Enable to key in serial number for the item, and show it at the invoice.
4. You can monitor the performance of the packer and set the ranking settings. (optional)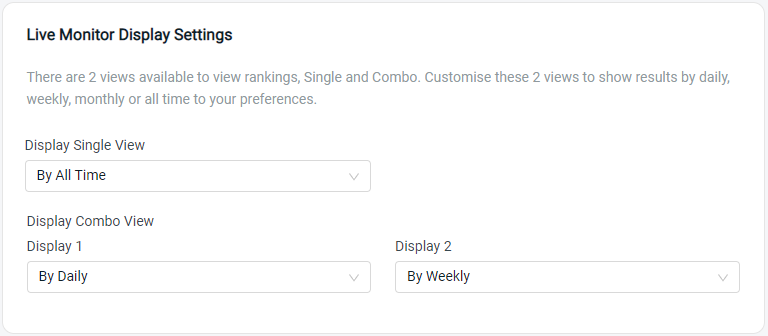 5. Once you have saved the settings, you may select and start by scanning the Shipping Label or inserting the Marketplace Order ID or SiteGiant Order ID accordingly.

6. After scanning, you'll see the order details and the products you'll have to pack for the order as below.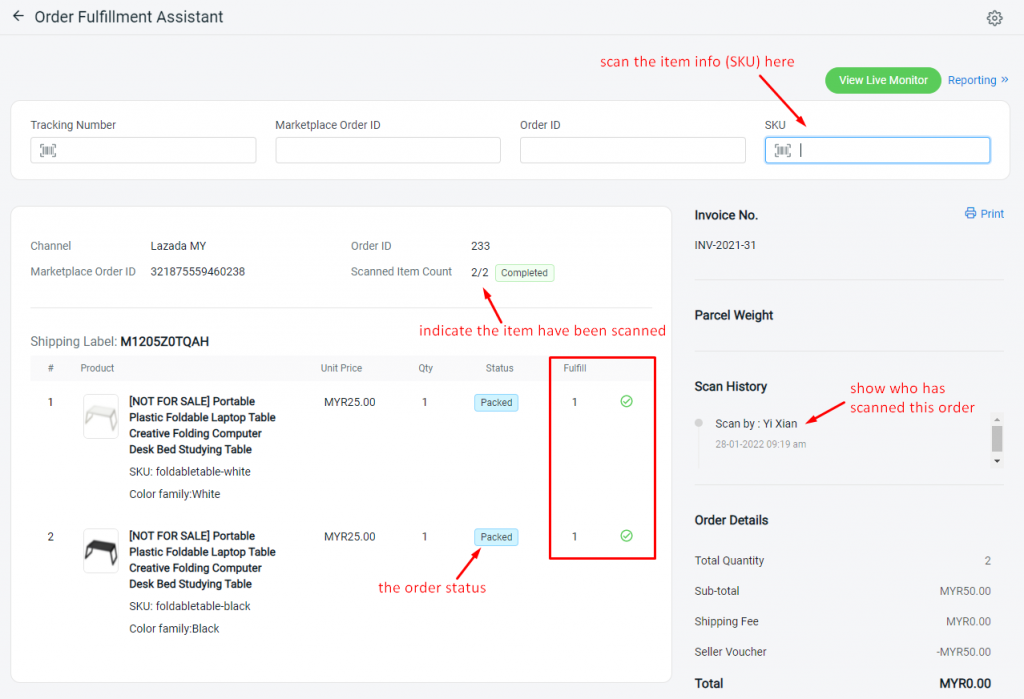 Note: If the customer has canceled the order, the status will appear as CANCELLED.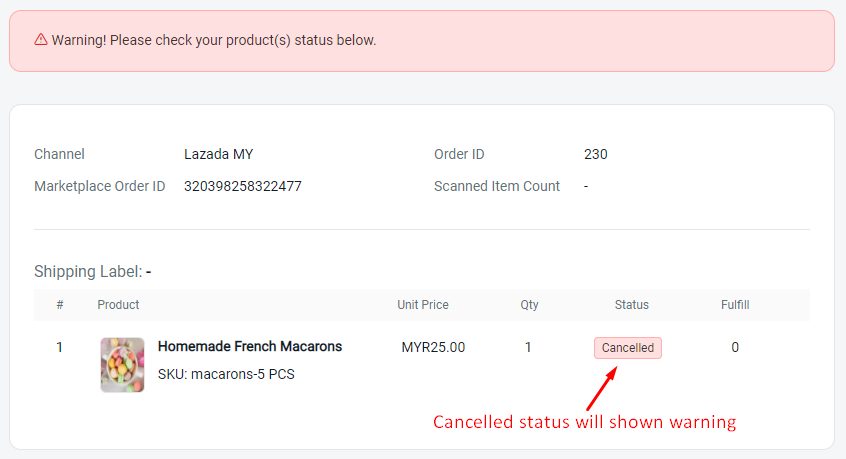 7. To prevent double packing, a warning message with beep sound will appear if the order is scanned again. Under Scan History, you may also identify the other user who has scanned the order previously.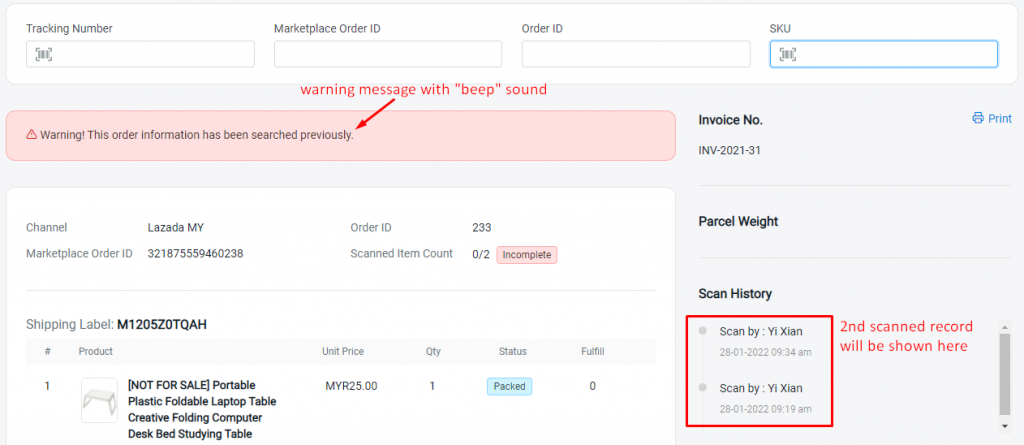 Additional Information
1. Order Fulfillment Report
i) Click on 'Reporting', located at the top right corner.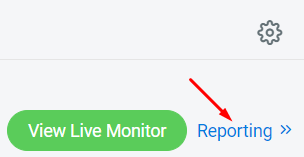 ii) You may view more details about fulfillments done by each user by viewing the report.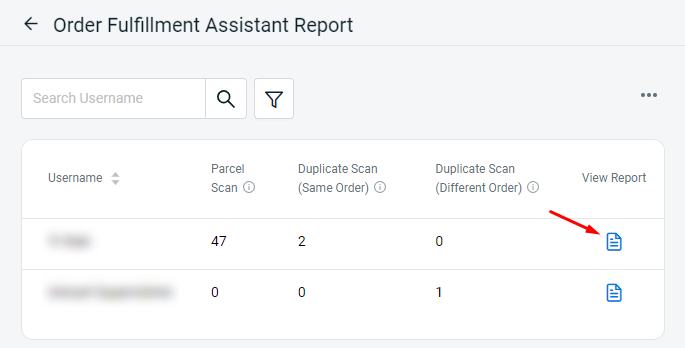 2. Live Staff Performance tracking
i) You may select either Single or Combo and click on 'View Live Monitor' button.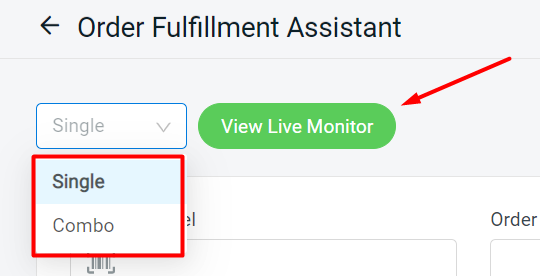 ii) Single view shows the live tracking details in a single display.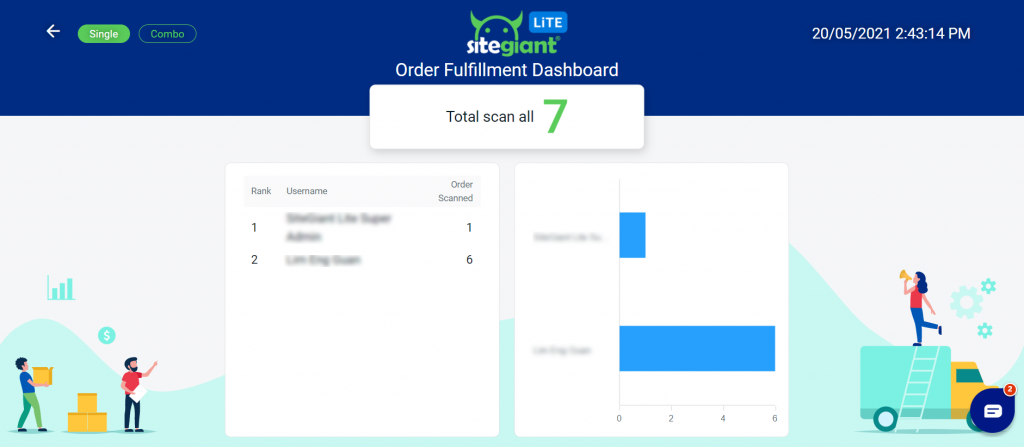 iii) Combo view shows the live tracking details in 2 different display options (compare performance by total amount, daily, weekly or monthly).