Integration with Shopee allows sellers to sync products between SiteGiant and Shopee seller centre. The Shopee orders can be fulfilled and inventory can be updated through SiteGiant platform.
Once the seller integrates the Shopee seller account via the Sales Channels of SiteGiant, the products and orders will be synced back automatically. SiteGiant will fetch the latest product information changes made in the seller center and update back every day at midnight.
If you wish to sync back the latest product information changes manually to SiteGiant, kindly refer to the guide below.
1. Go to Products menu, and choose Shopee Listing.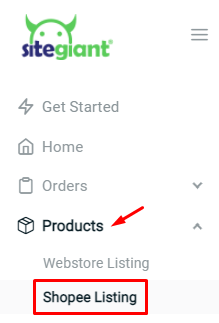 2. Click the 'Sync Back Product' at the right top.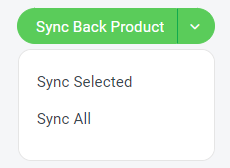 Sync Selected: Select any product(s) and sync back the information for the particular product(s) only.
Sync All: Any product(s) information which have made changes in seller center will be synced back.
3. Wait for the sync process.

4. A message will be prompted once complete.