1. Introduction
2. Settings Up Free Gift by Specific Product
1. Introduction
Marketplace Free Gift allows you to set free gifts for your marketplace customers when their orders meet the criteria that you have set. The item of the free gift will also appear in your SiteGiant Order List, your Order Processing Picking, and Packing List, and it will also deduct the inventory of the free gift as well.
This will guide you on how to set Marketplace Free Gift by Specific Products. Where buys a specific product and they are eligible for free gift.
---
2. Setting Up Free Gift by Specific Product
Step 1: Go into App > Marketplaces, then click on Marketplace Free Gift.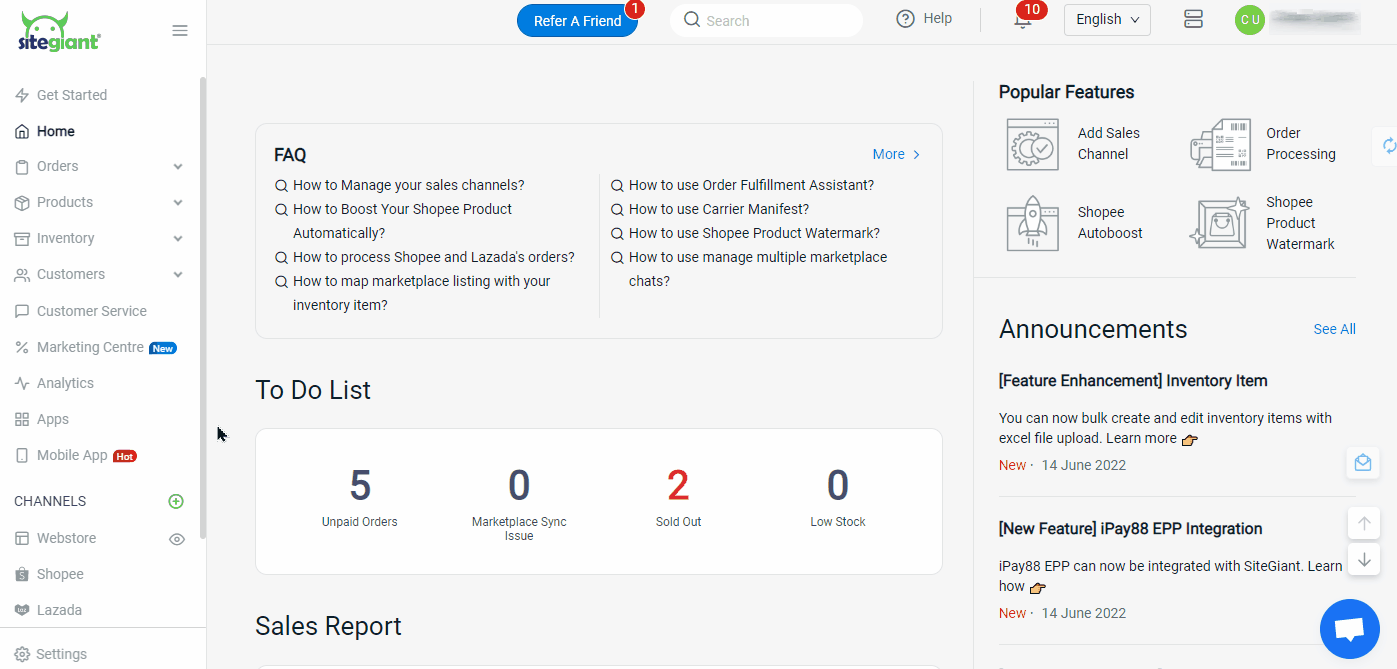 Step 2: Click on Create New Promotion.

Step 3: Select Specific Products for Promotion Type. Then enter the Promotion Name, Promotion Period, select the Marketplace for the promotion, and click Create to continue.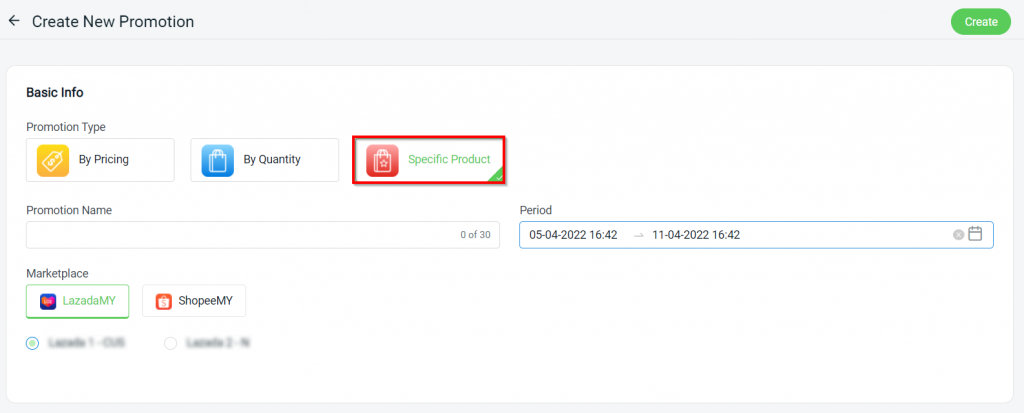 Step 4: Click on Add Product to add the Specific Product, then click on Continue.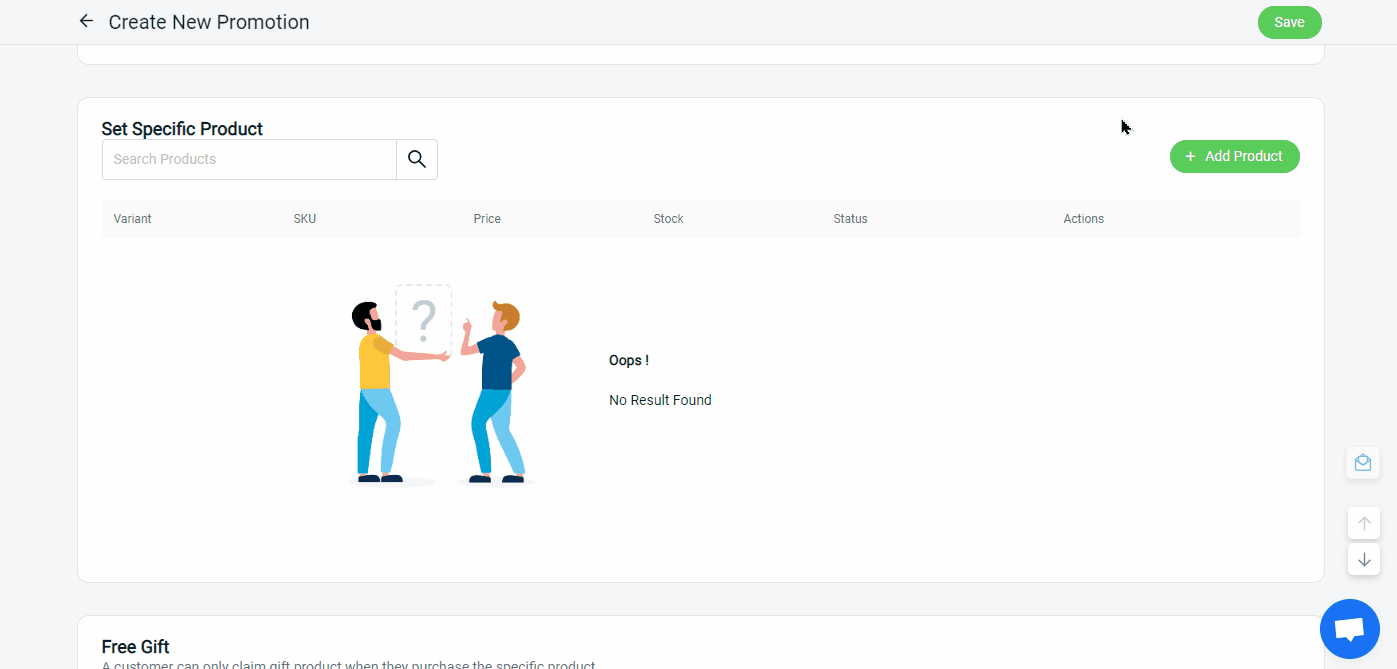 Step 5: If the selected product has variants, you can set which variant is eligible to give free gifts.

Step 6: Click on Add Tier > Add Item, then select the Free Gift.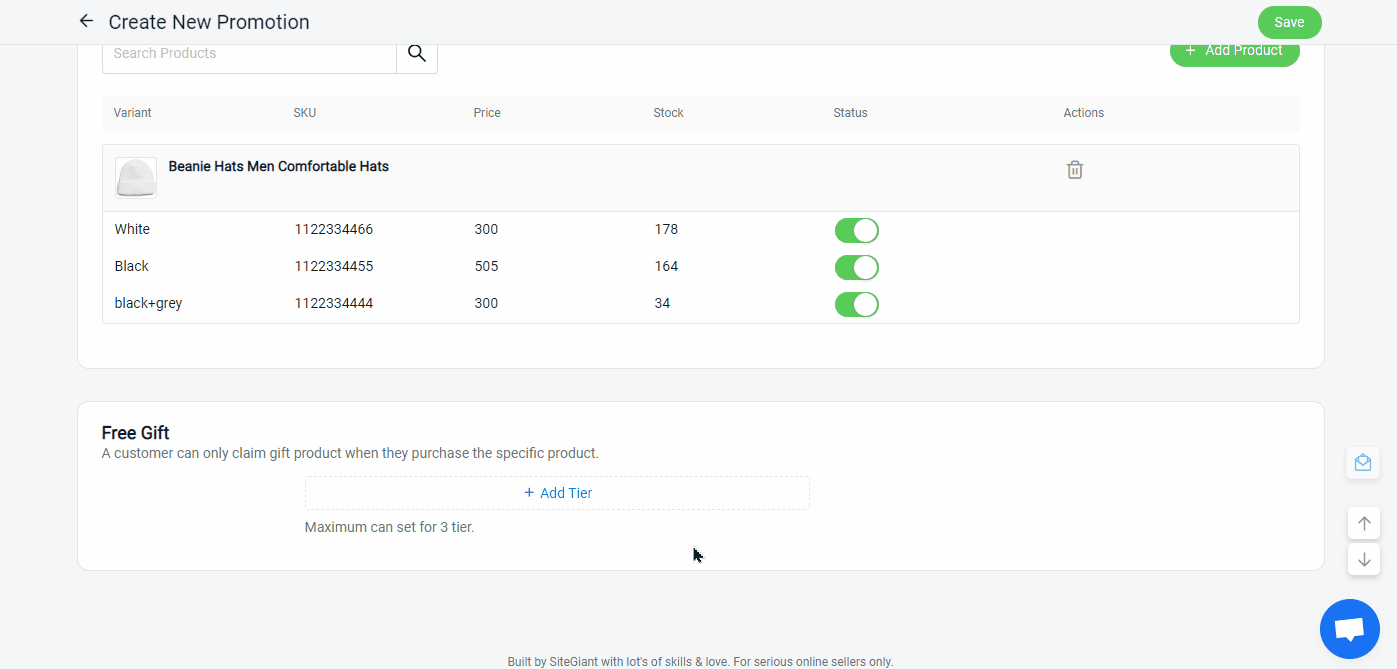 Step 7: Enter the criteria to be met for the free gift promotion.

📌Notes:
Order Meets: Minimum amount(RM) of an order.
Quantity Hits: Minimum quantity of items in an order.
Claim Limit: Number of times for the free gift to be claimed.
Step 8: Once the criteria have been set, scroll up to the top of the page and click on Save.