1. Introduction
2. Add SiteGiant Scraper Extension
3. Copy Scrape Listing to Product Listings

1. Introduction
Don't have the time to create your products to be sold in the marketplaces such as Lazada or 1688? Or simply do not know what to write for the product content?
The Listing Scraper can help you to scrape product information from the marketplaces in a few steps.
---
2. Add SiteGiant Scraper Extension
Step 1: Add and enable the SiteGiant Scraper Extension in your browser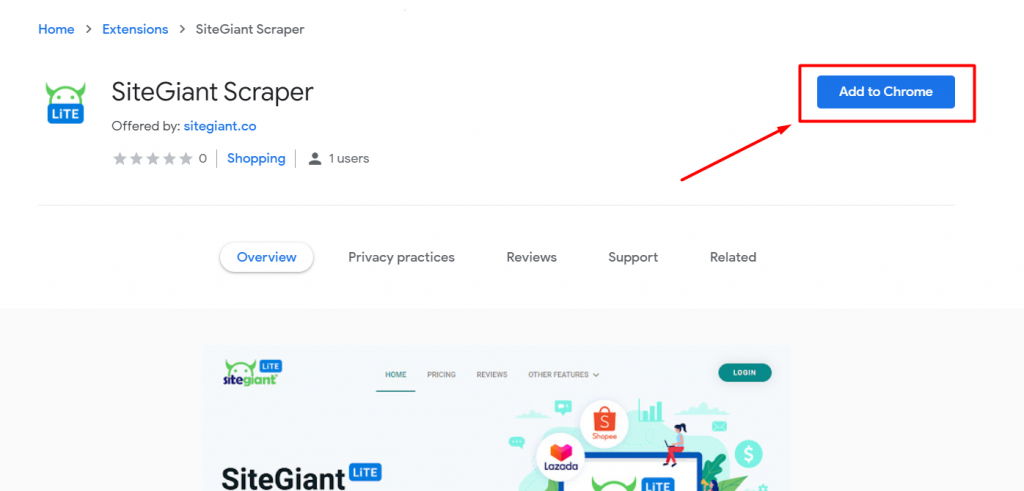 Step 2: Browse the product in Lazada or 1688 > click on Scrape to copy product details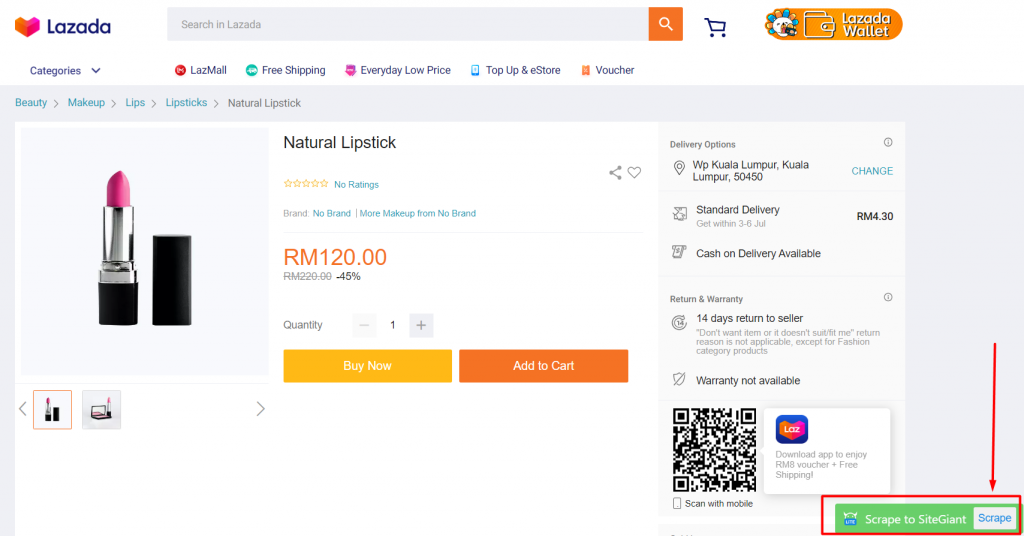 ---
3. Copy Scrape Listing to Product Listings
Step 1: Log in to SiteGiant Seller Center > go to Apps > Marketplaces > Listing Scraper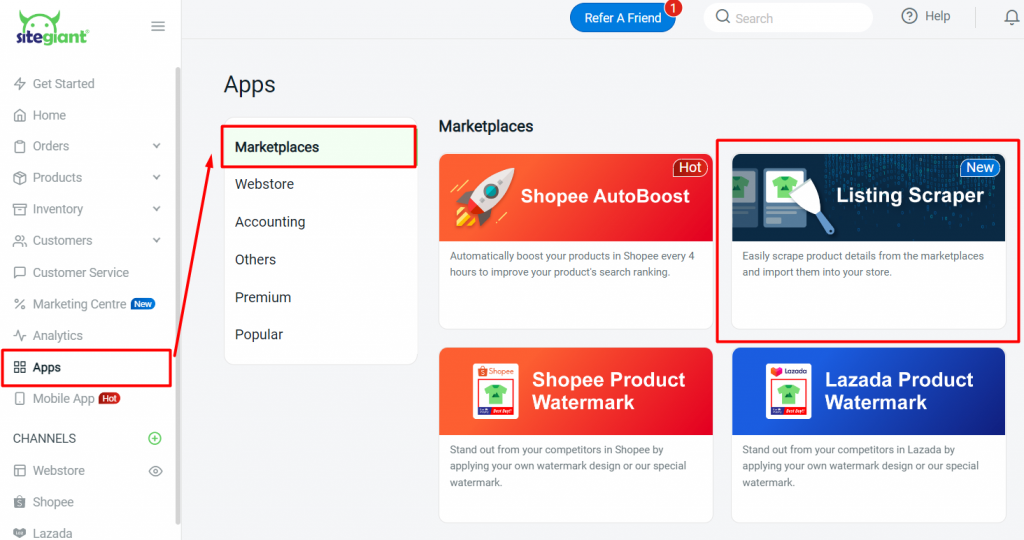 Step 2: You are able to Edit the product details such as Product Title and Description before copying them to product listings

Step 3: Select the products > choose to copy to Lazada/ Webstore

Step 4: Select the stores you would like to copy to > choose Copy or Skip > Copy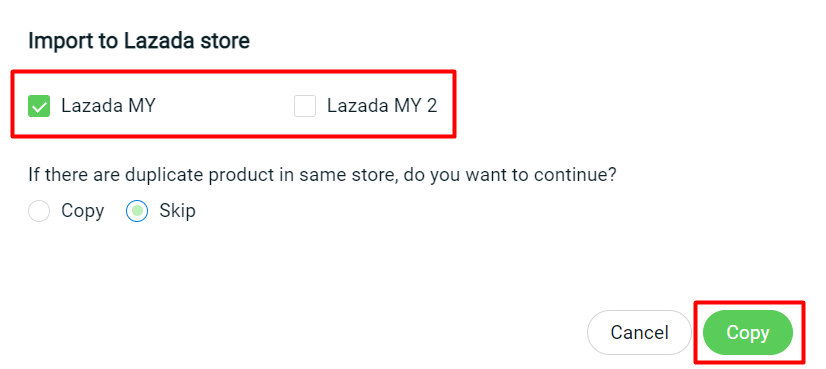 📌Note: If there are duplicate product in same store, do you want to continue?
Copy: The listing will be copied over as a new listing even if the product with the same SKU or Product Name already existed. 
Skip: The listing will be skipped from copy. If the SKU is blank, the copy will be skipped if product with the same Product Name already exists.
Step 5: Once the copy is completed, click on Redirect To Draft Listing Page to publish the product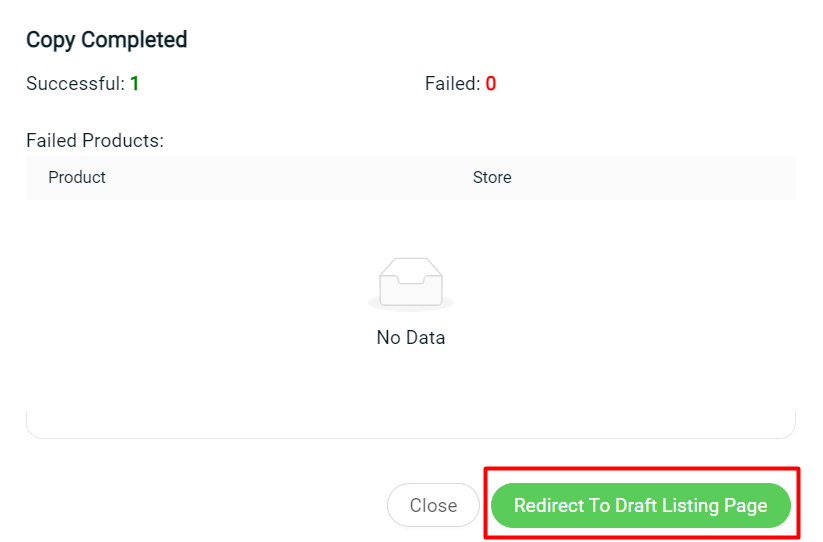 Step 6: Click on Product Name to update the necessary information and publish