Step 1: Go to FBE and click on the Manage button for Facebook Business Extension Version 2.0.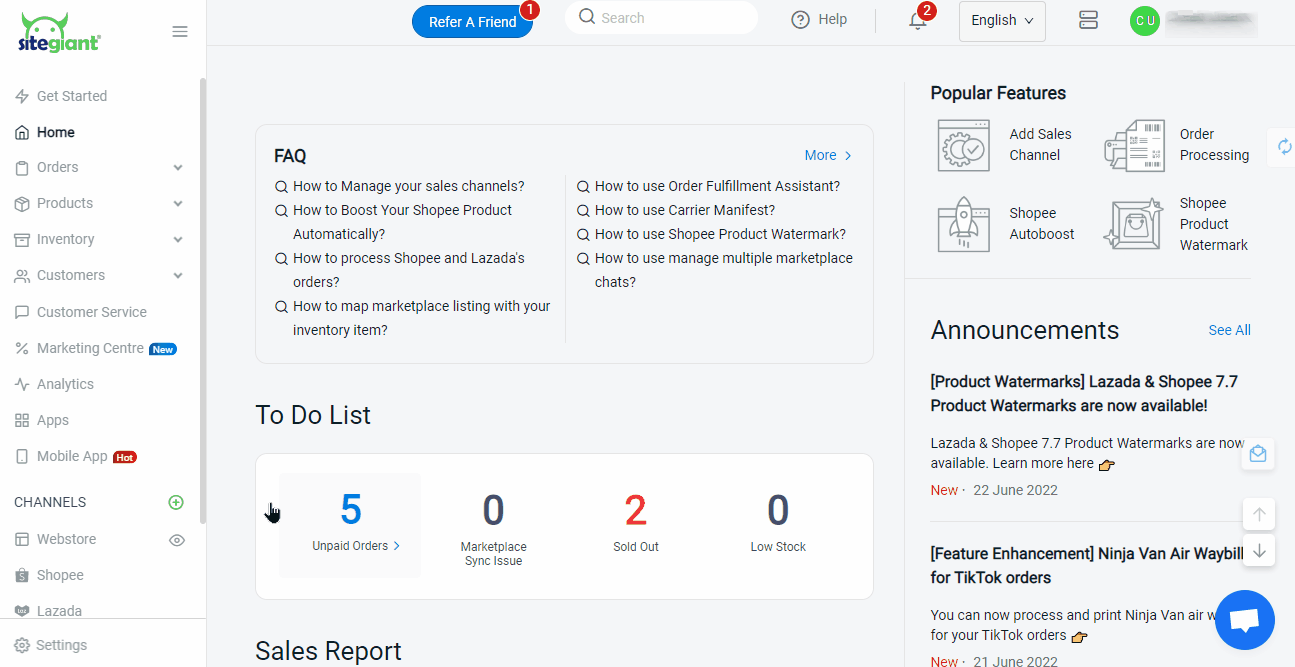 Step 2: If your Facebook page shop has been added, you will see there is an "Added" word in the connection setting. Click on View to view your Facebook Shop.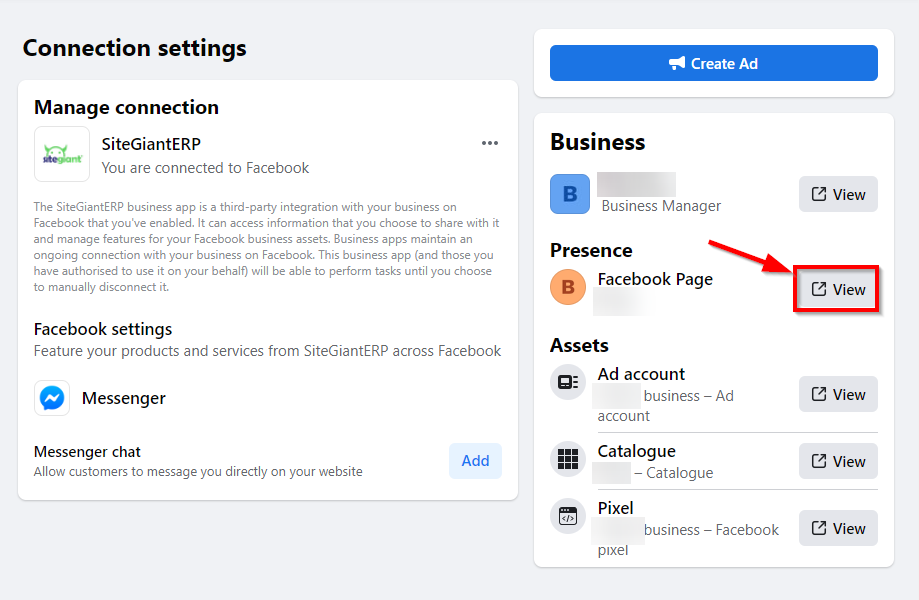 📌Note:
After you have set up Facebook Business Extension 2.0, it will automatically sync all your products from SiteGiant to Facebook Shop if the product status is enabled in SiteGiant. It will also automatically update the latest details of your products to Facebook with the daily schedule.
Step 3: This is how your Facebook Shop will be displayed on your Facebook page.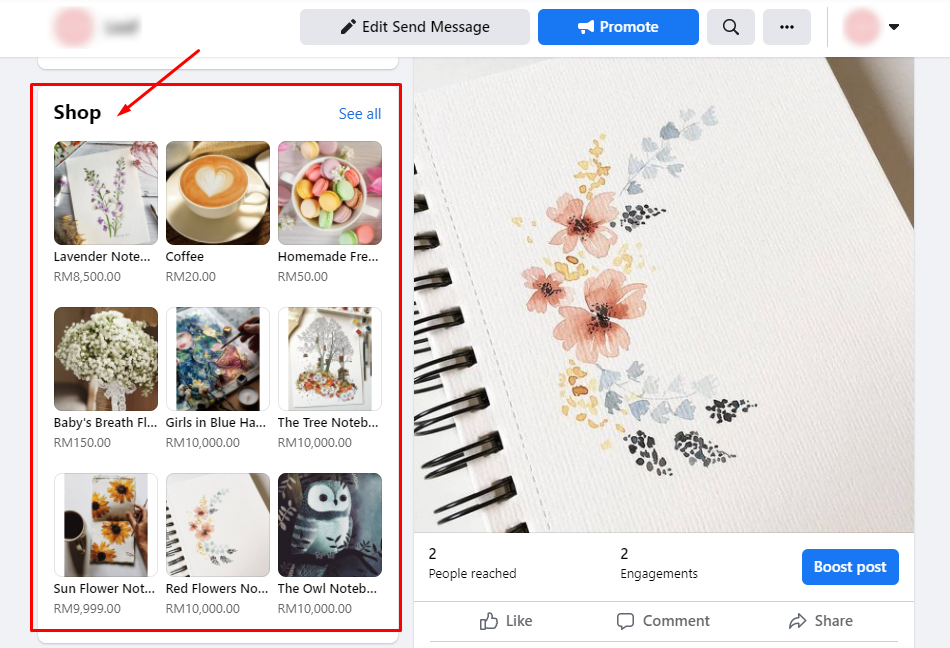 Step 4: You may always go to the menu Assets and choose Catalogue to manage the product from Facebook Catalogue Manager.