At Bulk Inventory Linking, you can perform different kinds of actions such as inserting new item iSKU, linking with an existing item iSKU, remove product linking and perform multi-listing product linking.
Insert
Inserting the Product SKU as a new Item iSKU in SiteGiant Inventory.

Confirm
Link the marketplace product SKU with the Inventory Item iSKU which already existing in SiteGiant. Hence, products from different marketplaces channels or stores can be managed under one item inventory control.

Remove
To remove the linking between marketplace product and Inventory item, just click on the 'Reset' or 'Cancel' buttons.

Then, you can then always search the iSKU to re-link the inventory item.

Multi-Listing Linking
If you have listed the same item in one marketplace store for multiple times, but with different product description. In this case, you can link those products with one inventory item iSKU.
Thus, those products will be managed under one inventory item control only.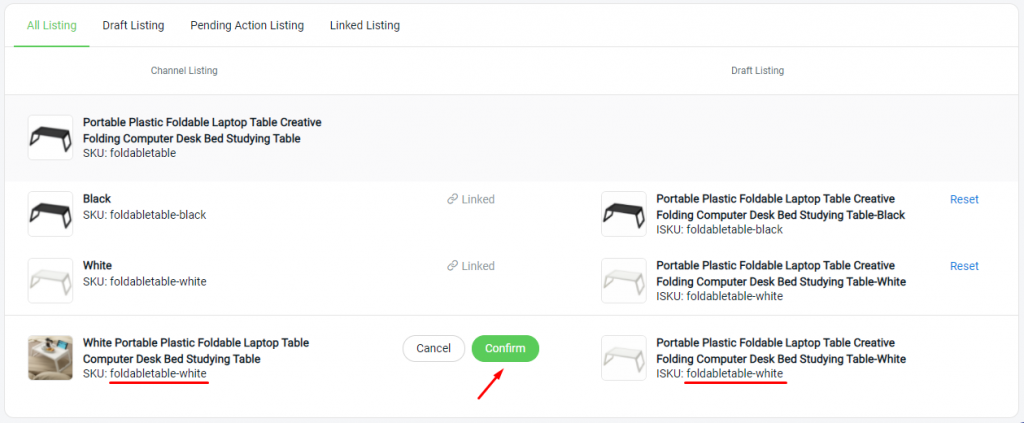 Always remind to perform 'Review Draft Listing' and 'Confirm And Save Listing' to save the records of the changes made.