1. Navigate to Products > Shopify Listing along the menu dashboard.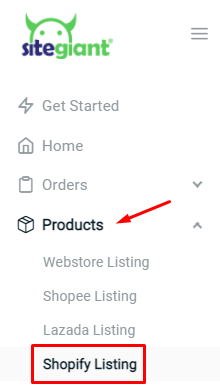 2. Click on +Add Product button.

3. Enable the product has variants option and fill in the product basic information.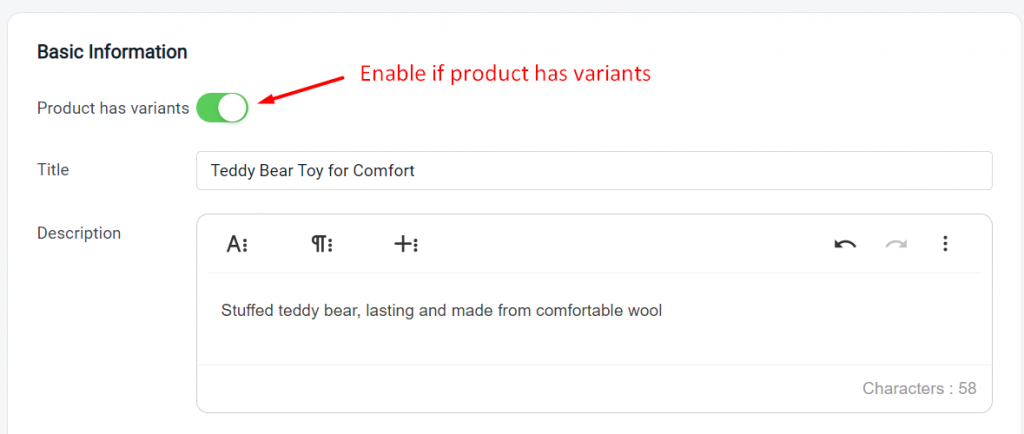 4. Upload the product image.

5. Fill in the product type name.

6. Next, under the Variants section, click on Variant Option to add in your variant details.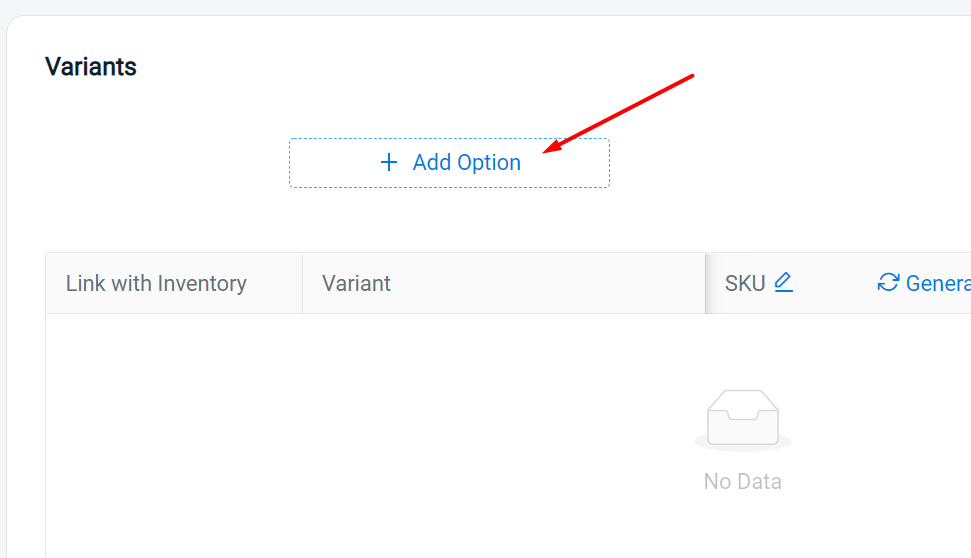 Example (colour, size, etc.):

7. Insert your variant details accordingly.

8. If you'll like to edit more details such as Barcode, Cost Price, Tax, Weight and Shipping, click on the Edit Variant Details.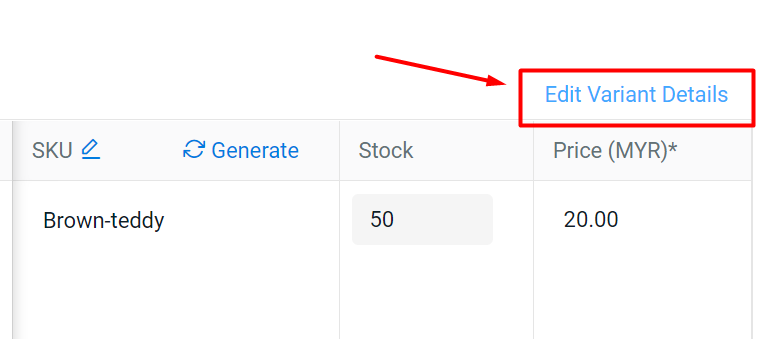 9. Then, you may continue to fill in more variant details in the edit variants page and Save.

10. Once all the information is filled in, you may proceed to Save either as a draft or as an active product.

11. And you're done! Your draft/active products will be listed in your Shopify store accordingly.
Save as draft product sample:

Save as active product sample: