1. Introduction
2. Add New SiteGiant POS Listing
3. Additional Information
1. Introduction
After setting up SiteGiant POS in Sales Channel, you can create product listings in SiteGiant POS Listing to sell in SiteGiant POS system.
---
2. Add New SiteGiant POS Listing
Step 1: Navigate to Products > SiteGiantPOS Listing > Add Product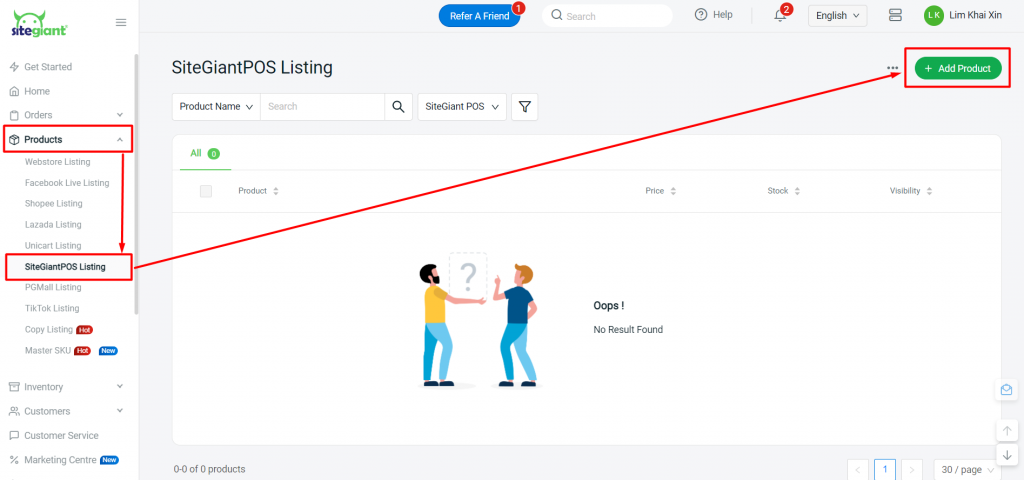 Step 2: Enable the status for Product has variants > fill up the Product Info such as SKU, Product Name and Description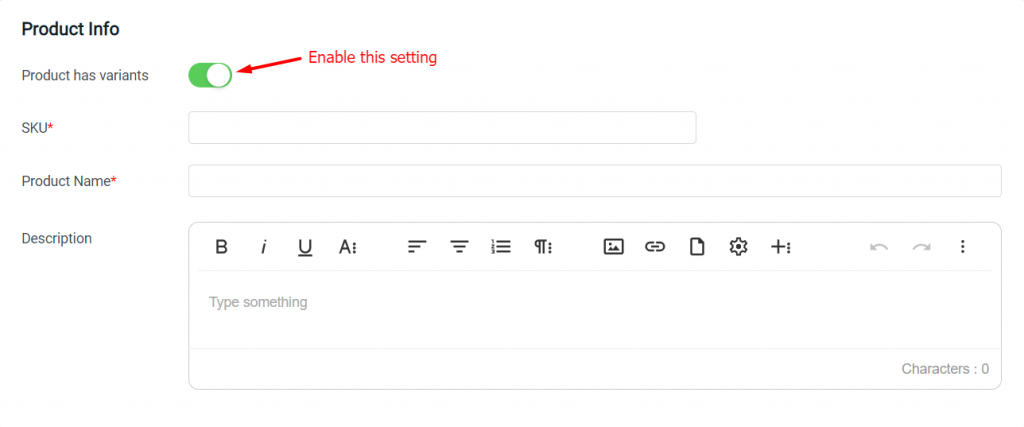 Step 3: Upload your product images

Step 4: Enter the Variant Option Name and Values. If you have more than one option, click on Add Options to add more.

Step 5: Click on Search Inventory, then link the item to the variant accordingly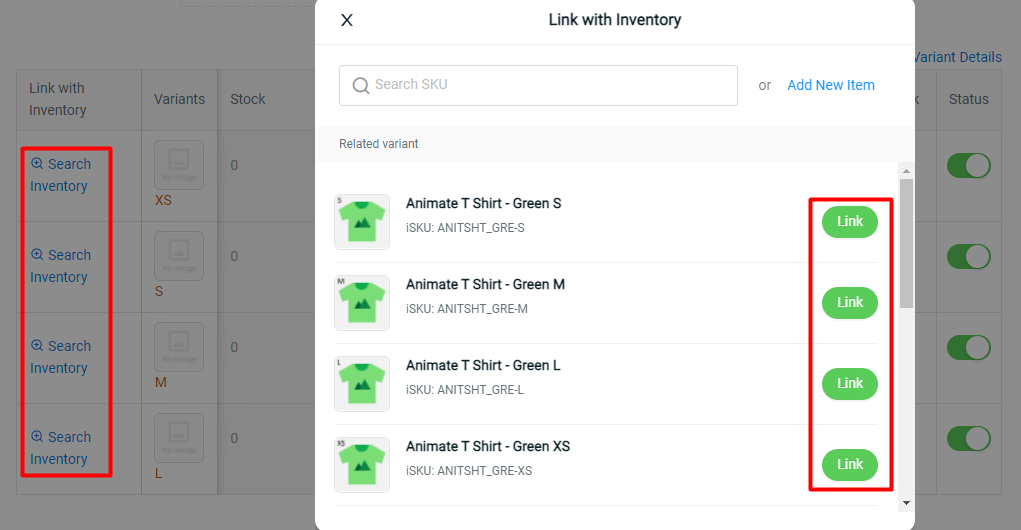 Step 6: Ensure that the variant SKU and Price are entered, and the Status button is enabled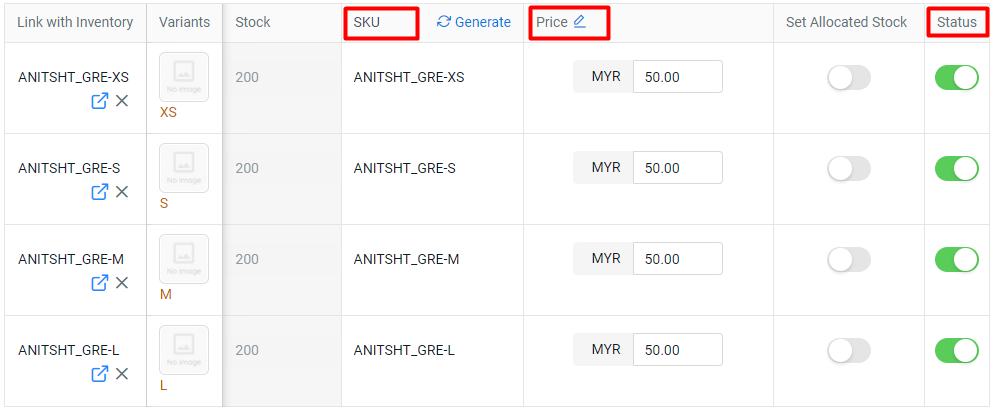 Step 7: Set up the Stock Inventory and Visibility

Track Inventory: When enabled, the quantity will be deducted automatically when orders are created.
Set Allocated Stock: When enabled, you are able to set aside a limited amount of stock dedicated for SiteGiant POS only. When disabled, it will deduct directly from the quantity of the linked item.
Step 8: Scroll up and click on the Save button on the top right corner to create product
---
📝Additional Information
1. Bulk Copy Listing
You can copy products from Webstore, Shopee and Lazada Listing to SiteGiant POS. Learn More